"I learned from John Tavares when I was there, watching how he leads by example. I tried to do that all year."
New York Islanders prospect Mathew Barzal gave a stick tap to Islanders' captain John Tavares after winning a Western Hockey League (WHL) title and taking home playoff Most Valuable Player, after recording seven goals and 18 assists in 16 postseason contests with the Seattle Thunderbirds. The 19-year-old co-captain was able to guide his team to the promised land as the top team in the WHL after dropping last year's final to the Regina Pats.
But this was only another rung on the ladder of Barzal's road through multiple experiences of the professional hockey journey, including making his NHL debut this past season.
Barzal Concludes a Whirlwind Season
Most recently, Barzal and the Thunderbirds were shutout by the Saint John Sea Dogs 7-0 on May 23 and were dropped from a chance to compete in the Memorial Cup semifinal. One player cannot carry a team on his back by himself. The Thunderbirds made a great run regardless, and Barzal's talent level should not be looked at any lesser because of the big-game label.
Islanders management and fans watched closely at the way Barzal fought through adversity and contained his focus in significant games such as this.
This marked the end of a whirlwind season for Barzal, who got a taste of the NHL at the beginning of the season with the Islanders. He was on their opening night roster and made his debut against the Washington Capitals on Oct. 15. After a subpar debut, Barzal was scratched for the following five games before playing against the Montreal Canadiens on Oct. 26.
On Nov. 9, he was returned to the Thunderbirds. Islanders general manager Garth Snow was questioned about his decision to send down a young player after only two games, rather than giving him more experience and seeing him learn as well as fend for himself.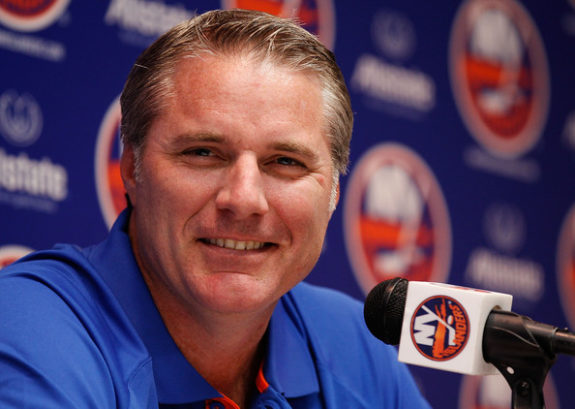 Instead of hanging his head following the demotion, Barzal went back to Seattle and performed the way Isles management originally had believed. In only 41 WHL games, Barzal notched 79 points (10 goals, 69 assists). Barzal is a playmaker and will be a useful asset for the Islanders in the near future.
Later in his adventurous season, Barzal helped Team Canada win a silver medal in the 2017 IIHF World Junior Championship compiling eight points (three goals, five assists) in seven games. The experience gained at multiple levels in one season alone will boost Barzal and his skill level to be a staple with the Islanders for years to come.
Young Talent Will Lead Islanders Next Season
Selected in the first round of the 2015 NHL Draft (16th overall), Barzal signed a three-year, entry-level contract with the Islanders on Sept. 10, less than three months later. With one year left on his deal, the center would be an asset with the young Islanders' up-and-coming talent. Between Josh Ho-Sang, 21, Anthony Beauviller, 19, who are already with the big club, and prospect Michael Dal Colle, 20, the blue and orange will have a plethora of talent on the offensive attack for years to come. Tavares needs assistance on the top line, and there would be no one better to fill a role than someone who looks up to the team leader. Adding Barzal's hockey sense would be a plus.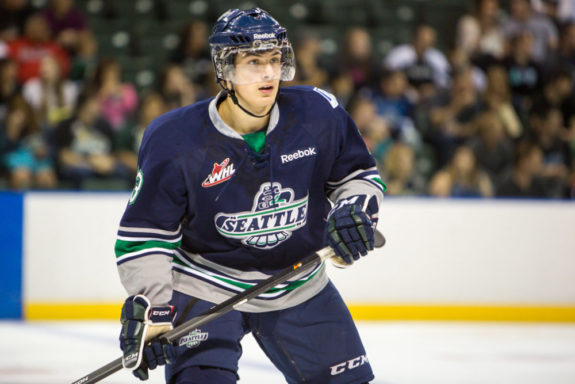 If need be, Barzal would even fit as a second-line center. Just like Ho-Sang, Barzal is a swift skater with advanced puck-handling skills. His wrist shot is also top-notch.
Next season, Barzal may very well be with the Islanders' American Hockey League (AHL) affiliate, the Bridgeport Sound Tigers, but it will not be long before Islanders fans see Barzal back with the emblem across his chest. Performing dominantly in training camp may earn him a spot back on the opening night roster, this time for the upcoming 2017-18 season.