The fix is in. Rumors are abound that Patrick Marleau could be moved and the latest reports detail his short list of potential destinations as Anaheim, Los Angeles and of course New York. With his no-trade clause, he was able to hand pick these spots. As soon as the potential destinations for which he would waive his no-trade clause was announced one team stood out. In the past, the New York Rangers have used the appeal of playing for their organization to score a handful of talents. This has led to waived no-trade clauses and overspending on older talent, a hallmark Achilles heel for the organization.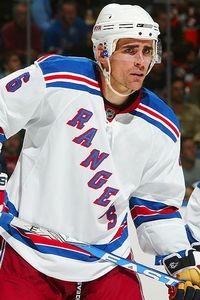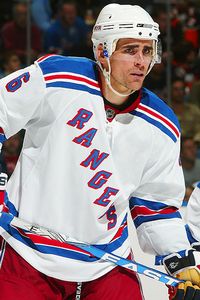 From Wade Redden to Martin St. Louis, being in the market for old talent has hurt the team and often the first sign of a potential deadly move is the dreaded report of the no-trade clause being waived to head to Broadway. Just because New York is a desirable destination doesn't mean the organization should treat it as a landing zone.
The team doesn't have a spot for him, already sporting one forward too many. The value needed in return can scare any fan when they look at a roster of young blooming talent and empty cupboard of picks. Trading ascending talent for descending talent is almost never a good idea and this is no exception. Furthermore, for every successful signing to don the red, white and blue, there have been busts. With the team winning and solid lines beginning to form, the "if it ain't broke, don't fix it" approach should be tattooed on management's foreheads.
This team has given up Anthony Duclair, three first-round picks and two second-round picks in the last three years and have a retired Martin St. Louis and a too-expensive-to-keep-next-year player in the form of the under-performing Keith Yandle to show for it. This should be all the proof the team needs to avoid mid-season deals for veterans.
In all likelihood, this will not stop the Sharks from pursuing the Rangers fervently. Out of the three teams Marleau approved, the Rangers will be the most desired for a beneficial trade because the other two are in the same conference and state.
Above all else, the Rangers would be playing with fire if they were to take on the $6.5 million cap hit that Marleau comes with this year and next. The team has been smart with money for the most part, trading Hagelin, not renegotiating with likely casualty Yandle and signing a bargain deal with Zuccarello. This is all to save money for big deals that loom for Hayes, Kreider and other young talent. Continuing the commitment to young in-house talent is a trend they have to continue.
Rangers fans should hope that the recent Marleau buzz is more rumor than writing on the wall and that the team can learn from past mistakes.