With the 2020-21 season underway, there's a handful of Chicago Blackhawks' players that will start the season on expiring contracts. Those include Zack Smith, Nikita Zadorov, David Kampf, Mattias Janmark, and Alexander Nylander.
Blackhawks general manager Stan Bowman has begun the process of addressing expiring contracts, starting with the extension of head coach Jeremy Colliton which will go through the 2022-23 season.
Zack Smith
The Blackhawks acquired Smith from the Ottawa Senators for Artem Anisimov in 2019 as he was coming off a career-high season with the Senators. In 70 games with the Senators, Smith scored nine goals, recorded a career-high 19 assists and 28 points, leading the Blackhawks to trade for him.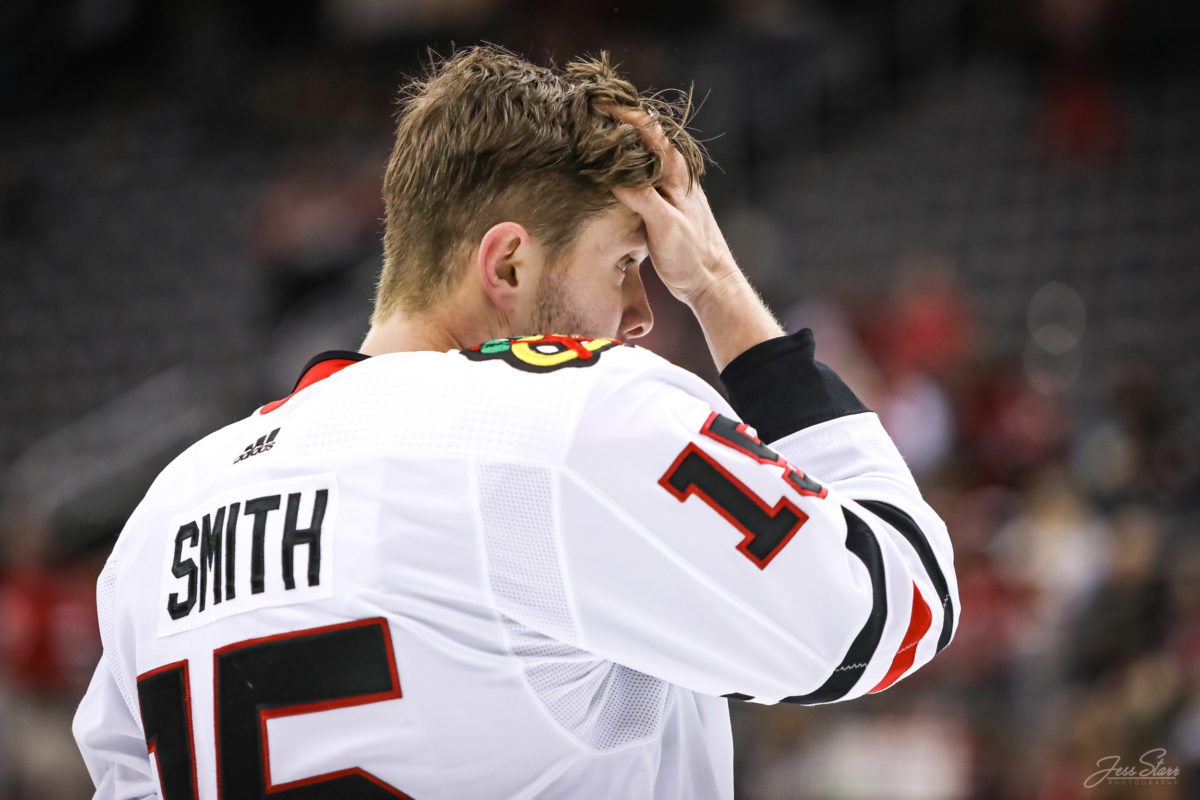 In the shortened 2019-20 season, the 6-foot-2 centre scored four goals, recorded seven assists, and finished with 11 points with Blackhawks in 50 games. 
Smith was left off of the opening night roster last night when they took on the Tampa Bay Lightning and was reportedly put on waivers earlier this week, according to Sportsnet hockey reporter Elliotte Friedman.
Nikita Zadorov
After spending the past five years with Colorado Avalanche, the Blackhawks traded for Zadorov and Anton Lindholm and sent Brandon Saad and defenseman Dennis Gilbert to the Avalanche.
Zadorov shined bright during the 2017-18 season for the Avs, tying a career-high in goals with seven and recording career-high numbers in assists with 13 and points with 20.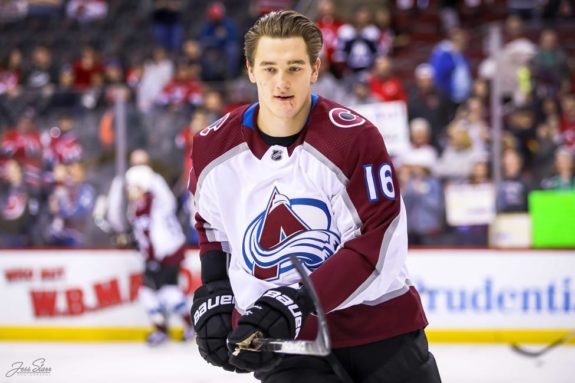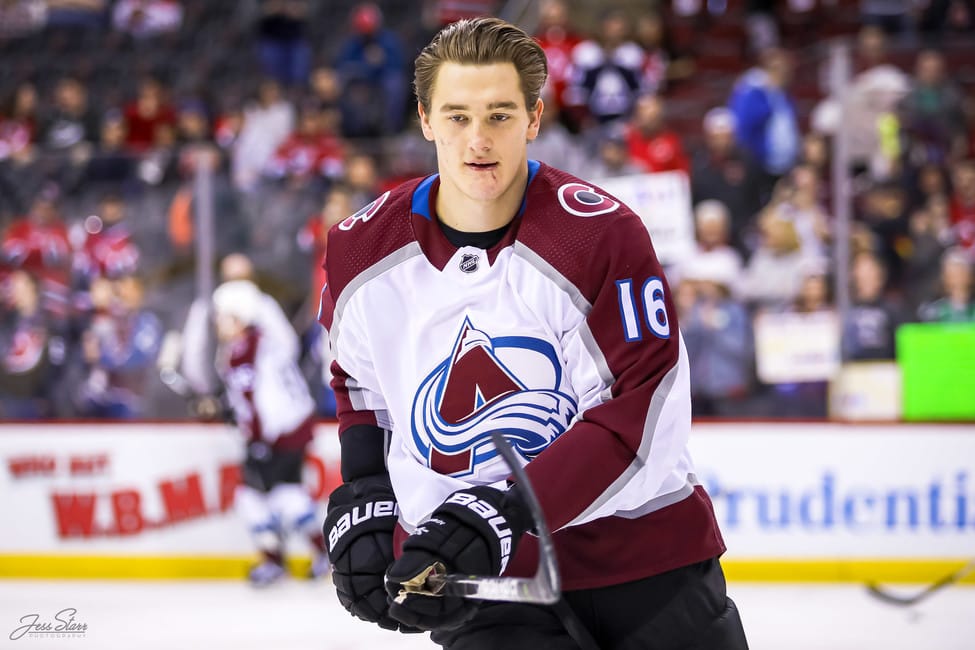 This past season with the Avalanche, Zadorov put up four goals, nine assists, and 13 points and made his Blackhawks debut last night against the Lightning, which they went on to lose 1-5.
Zadorov looked dominant against his new teammates Patrick Kane and Dylan Strome, as video shows him using his size and skill against one of the top forwards on the Blackhawks roster, denying them of the puck.
Blackhawks insider Charlie Roumeliotis tweeted out the following video of Zadorov looking solid during training camp earlier this week.
Zadorov made his Blackhawks debut last night against the Lightning, logging in just under 20 minutes of playing time and recording one shot as the Blackhawks fell short of their season opener.
The 6-foot-6 defensemen is projected to play alongside Connor Murphy to start the 2020-21 season and will play out the final year of his contract earning him $3.2 million, making him a restricted free agent at the end of this year. 
David Kampf
Kampf is currently in the midst of his fourth season with the Blackhawks and has progressed well with the team throughout the years.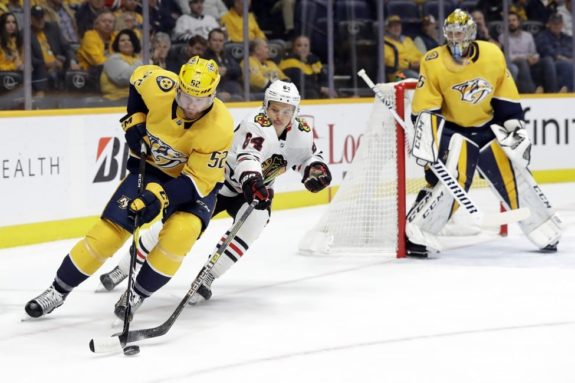 The Blackhawks signed Kampf as a free agent back in 2017 after they found him in the Czech Extraliga league scoring fifteen goals and putting up 31 points before arriving in North America.
In the 2019-20 season with the Blackhawks, Kampf scored a career-high eight goals, had eight assists, and finished the season with a total of 16 points.
During the brief Blackhawks playoff run last season, Kampf scored one goal and finished with nine shots.
Fellow forward Matthew Highmore spoke highly about Kampf last season, saying that his line was "automatic", which includes Ryan Carpenter as well, according to the Chicago Sun-Times. (from 'Blackhawks Matthew Highmore, Ryan Carpenter, David Kampf becoming inseparable fourth line,' Chicago Sun-Times, 01/08/2021)
Looking ahead to this season, Kampf was named apart of the opening day roster and recorded one shot over 12 minutes of play against the Lightning last night.
With both Jonathan Toews and Kirby Dach out with illness and injury, Kampf will have the opportunity to showcase his skills this season with extended playing time.
The undrafted 26-year-old will play out the final year of his contract and will earn $1 million before becoming a restricted free agent at the end of this season.
Mattias Janmark
For the first time in Janmark's career, he will suit up wearing the red and black after spending the past four years with the Dallas Stars. The Blackhawks acquired Janmark through free agency, signing him to a one-year, $2.25 million deal.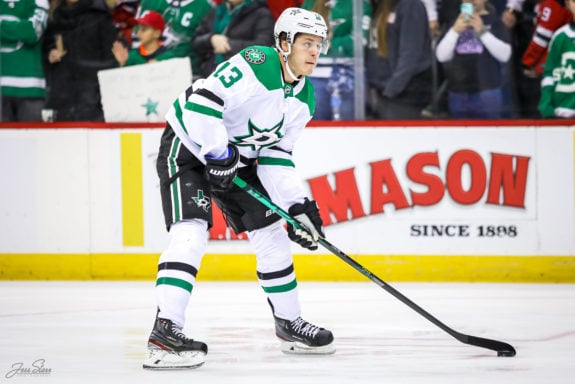 Janmark had one of his best seasons early on in his young career during the 2017-18 season scoring a career-high 19 goals, 15 assists, and a career-high 34 points with the Stars. 
In 62 games this past season, Janmark scored six goals, had 15 assists, and finished with 21 points, helping the Stars advance to the Stanley Cup Final. Along with Zadorov, Janmark will also be making his Blackhawks debut on Wednesday. 
Janmark is coming off a deep playoff run with the Stars, and it might just be what the Blackhawks need to get back to their winning ways as they have not won a playoffs series since 2014-15 when the Stanley Cup.
Janmark also made his Blackhawks debut last night, playing for 13 minutes and recording one shot on goal. Janmark is projected to play alongside Dylan Strome on the third line and will become an unrestricted free agent this offseason.
Alexander Nylander
The Blackhawks took a chance with Nylander when they traded for him in 2019 as the eighth-overall pick had underachieved for the Buffalo Sabres.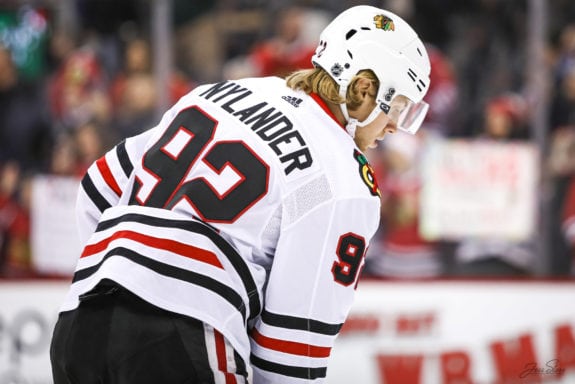 Nylander spent his first three years with the Sabres playing a total of 19 games and finishing with three goals, three assists, and six points over three years. 
However, once Nylander arrived in Chicago, that changed as he produced career-high numbers in every category scoring 10 goals, 16 assists, and finishing with 26 points during the 2019-20 season. Nylander will become a restricted free agent at the end of this season and will earn $863,333 in his final year. 
Unfortunately, the rising young star will miss the 2020-21 season as he will be out 4-6 months following his knee injury, which he suffered during the Western-Conference Quarterfinals against Vegas Golden Knights last season. Earlier this week, the Blackhawks also announced that they will be placing Nylander on long-term injured reserve.
With that being said, we will likely see Nylander accept his standard qualifying offer ahead of the 2021-22 season as he will not have much leverage at the bargaining table.
Now looking ahead to Friday's game, the Blackhawks will look to bounce back from their 5-1 loss against the defending champs Lightning tomorrow at 7 p.m.
---
---