In this edition of Toronto Maple Leafs News & Rumors, I'm going to focus on two Maple Leafs players who began the season well during the team's comeback victory over a tough-as-nails Montreal Canadiens' team.
Item One: Frederik Andersen Stopping the Puck When He Needed
Frederik Andersen was looking to get out of the gate quickly during the regular season, and he did – sort of. He played well enough to win, although it took a fortuitous two-man advantage and a game-shifting punch-up from Wayne Simmonds to tilt the game toward the Maple Leafs. Still, in a game that was so offensively oriented, a win is a win.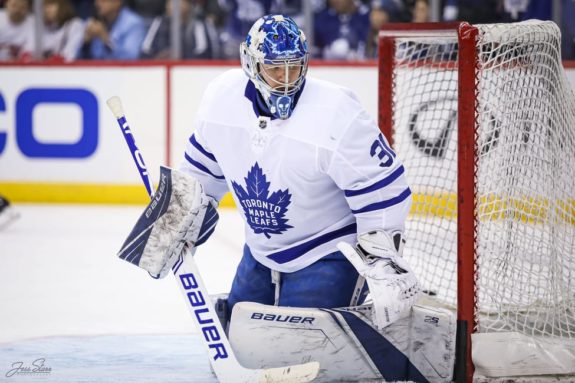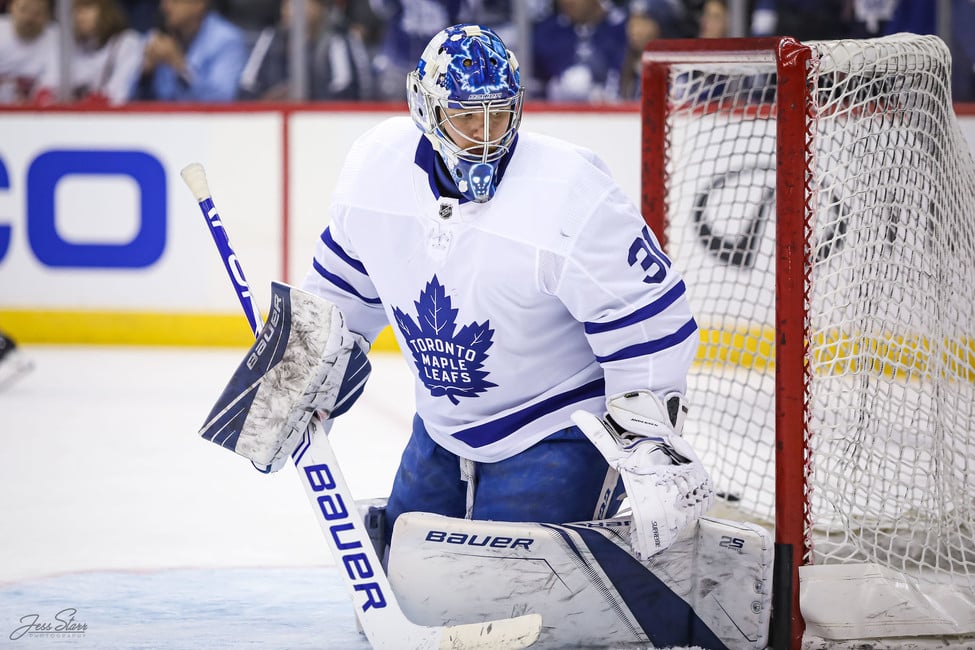 As Maple Leafs fans know well, Andersen is on a contract season. How he plays this season impacts his next contract, whether with the Maple Leafs or another NHL team. During last postseason's bubble, except for a couple of soft goals, Andersen played well enough despite his team's early exit. He'll be looking for a stronger start to the 2020-21 season.
During his 2019-20 season, Andersen's record was 29-13-7 record with a goals-against average of 2.85 and a save percentage of .909 in 52 games. Sometimes I can forget just how good an NHL career Andersen has had. There's no mistake, Andersen's been a great goalie. Last night's win gave him a 214-92-45 record in 370 NHL games. That's tending his team to a point in almost 75 percent of the games he's played.
Related: Toronto Maple Leafs' 2020-21 Roster: Who's Staying, Going & Coming?
Last season, had the regular season not been shortened by COVID-19, he would have cracked the 30-win mark for the fourth season in a row. Instead, Andersen ended with a 29-13-7 record, including three shutouts. But he also recorded his worst save percentage (.909) ever (his career average has been .917).
The 31-year-old Dane had an untypical game last night against a really improved Canadiens' team that added two strong offensive wingers in Tyler Toffoli and Josh Anderson. Anderson was in the play all evening and, at times, it seemed like Andersen vs. Anderson.
In the end, Andersen stopped 28 of 32 shots in the Maple Leafs 5-4 OT win. It would be tough to say either goalie was on top of his game; however, the score sheet doesn't show everything. In my book, both Andersen and his counterpart Carey Price played relatively well.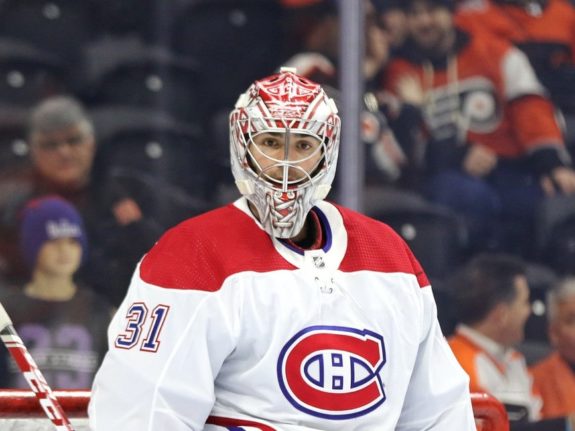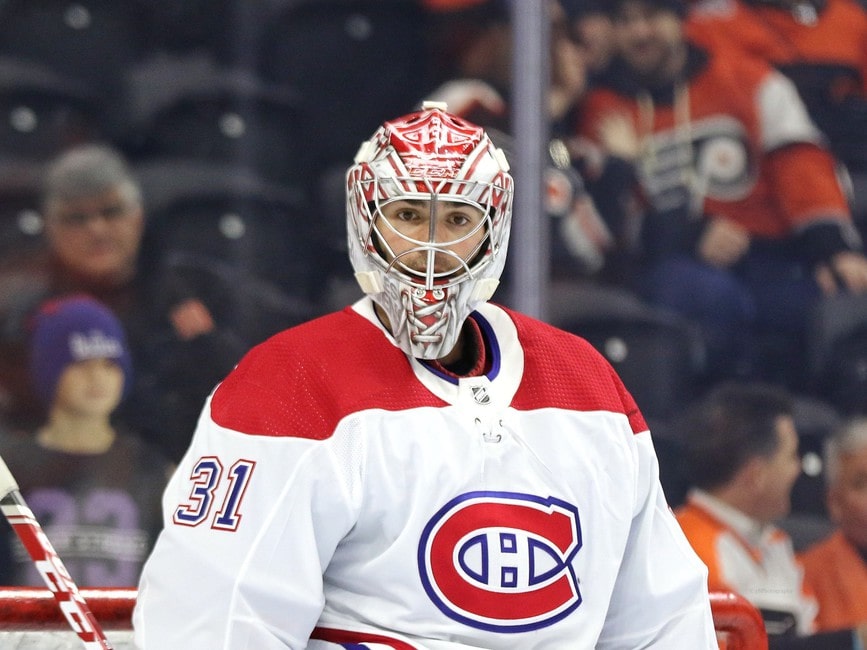 Price could not have stopped Morgan Rielly's OT goal on a great pass from John Tavares. Andersen made a number of important saves during the overtime period when he stopped Phillip Danault's breakaway and Toffoli's one-timer moments before Rielly's goal.
Forgetting the number of goals allowed, Andersen started the season with a win, and that's good news for a Maple Leafs team that will likely give up its share of good scoring chances throughout the season. Watching the game, Andersen reminded me of the Edmonton Oilers' Hall of Famer Grant Fuhr who would regularly give up goals in high-scoring games, but who would also stop the puck when he absolutely had to. That was Andersen last night.
Related: New York Rangers' Top-20 All-Time Goal Scorers
Both teams' offenses were on fire, and Andersen stopped the puck when his team needed him to stop it. Given a unique season that features both a shortened and condensed schedule, it's likely Andersen won't approach 30 wins. However, if he can stop pucks in a timely way, the Maple Leafs should have a strong season. The team seems certain to score.
Item Two: John Tavares Just Another Three-Point Game
Tavares scored a power-play goal and added two assists in the Maple Leafs' 5-4 overtime win. Of the Core Four of Auston Matthews, Mitch Marner, and William Nylander, Tavares is the player who least fits the mould.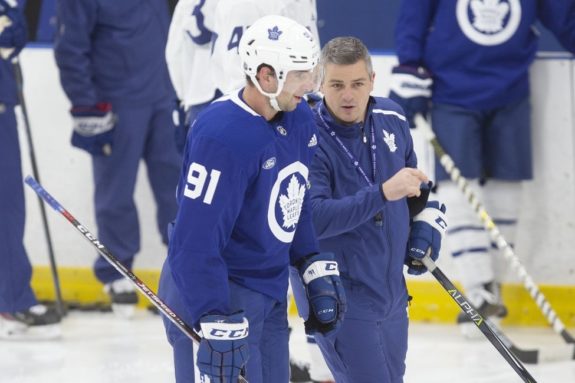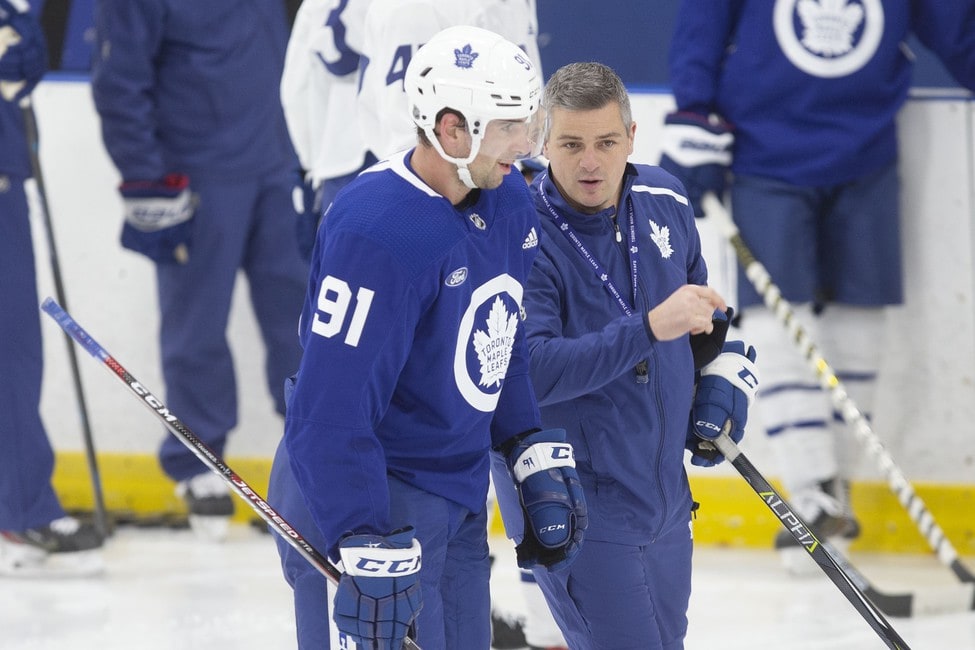 First, Tavares isn't as young as the others. Second, he doesn't have the speed many younger Maple Leafs' players possess. However, he certainly played a sharp and focused game Wednesday night. In doing so, it was another three points for team's captain.
During the offseason, I heard a number of hockey thinkers put forth the idea that, of all the "overpaid" Maple Leafs' players, Tavares had the worst contract. In fact, a case was made that his large contract – signed the season before Matthews and Marner signed their contracts – had placed the organization in a difficult position.
Perhaps, that's true. But it's certainly not my opinion. I believe the Maple Leafs are fortunate to have Tavares on the roster. He's an honest, skilled player who perhaps isn't the most vocal leader, but he leads by example. During the season's first game, he set a good example. He was effective all game long, and his assist on Rielly's OT winner was a thing of beauty.
I know coach Sheldon Keefe agrees with my assessment of Tavares. In a Sportsnet video released a week ago, Keefe spoke about how prepared the Maple Leafs' captain was to begin the season. Keefe believed Tavares was in good shape and ready for the season to begin. Obviously, Keefe was right.
For Maple Leafs fans who pointed at last season as a down season for Tavares, Keefe reminded them of the issues Tavares had to deal with – some bad and some good. For example, Tavares fought through injuries and had a short training camp family with the birth of the family's first child. This season, although the training camp was held in the middle of a global pandemic, Tavares came to camp more rested and in incredible shape.
Even at the end of one particularly rigorous practice, Keefe noted that Tavares was as strong as anyone on the ice "right to the very end" of practice. Keefe also noted that Tavares' work was both extremely focused and committed to helping lead the team. He pointed to Tavares helping Jimmy Vesey – who's new to the team – become more comfortable. Vesey scored a key goal during the game's third period.
From Keefe's perspective, Tavares has two jobs. One is his on-ice play and leadership. The second is to help his own line of Nylander and Vesey play more cohesively. He couldn't have had a much better game than he and his line did against the Canadiens.
If Tavares can do those leadership jobs well, he might be poised to have one of his best seasons ever. Because of the shortened season, his score sheet numbers might be lower than normal, but his season might create team wins and a longer-than-usual Stanley Cup run.
What's Next for the Maple Leafs?
The Maple Leafs will be trying to spoil the Ottawa Senators season opener tonight. The same teams meet again Saturday night in Ottawa in back-to-back games.
In the Senators, the Maple Leafs face a team with many different faces than the team that ended last season. Most interesting perhaps is the young German prospect Tim Stutzle, who was the third overall pick in the 2020 NHL Entry Draft.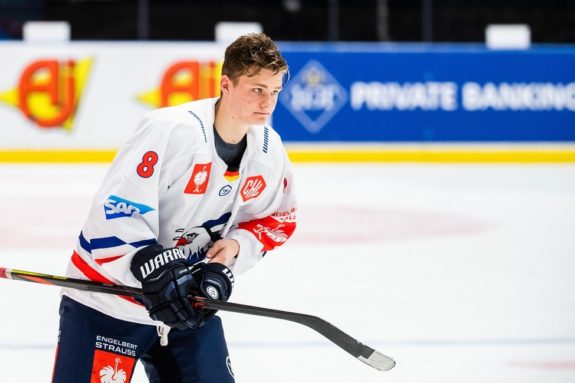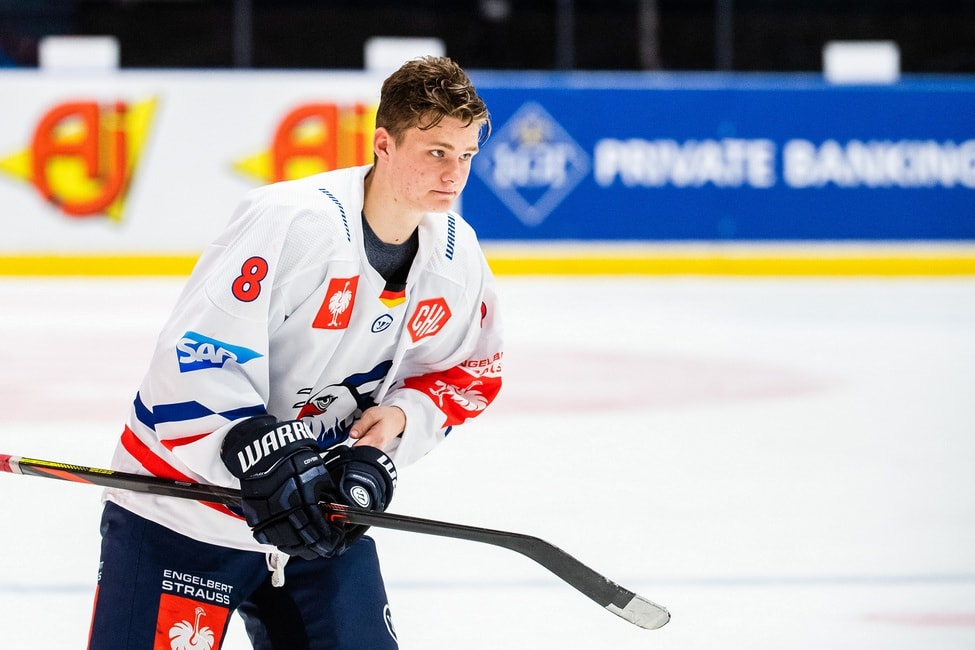 As Stutzle noted, "My goal was to make the team. I'm so excited to be here right now. If I'm going to play (Friday). … it's going to be a dream come true." Obviously, head coach D.J. Smith plans to make that dream happen. He's been partnering the 18-year-old rookie on a line with veterans Derek Stepan and newcomer Evgenii Dadonov.
Related: Toronto Maple Leafs Become Chapter in Jimmy Vesey's Puzzling Career
There's no reason to believe Stutzle won't get a chance to show his stuff against the veteran Maple Leafs. It should be a fun two-game series to watch. The Senators might not be expected to compete over the long haul, but they are an improved team.
---
---