As the 2020-21 NHL season is about to get underway for the New York Rangers, let's take a look at their current 10 best prospects in the pipeline. Prospects are those who've either been drafted and are unsigned or are already under contract whether they're playing on the Rangers farm team, Hartford Wolf Pack, or not.
1. Nils Lundkvist
Nils Lundkvist has been on top of the Rangers' prospects list for quite some time now. He's basically held the top spot since he took it over from Vitali Kravtsov in early October. Lundkvist has really asserted himself in the SHL (Swedish Hockey League) this season and especially of late. He's been setting both personal single-game and season highs throughout his first 30 games.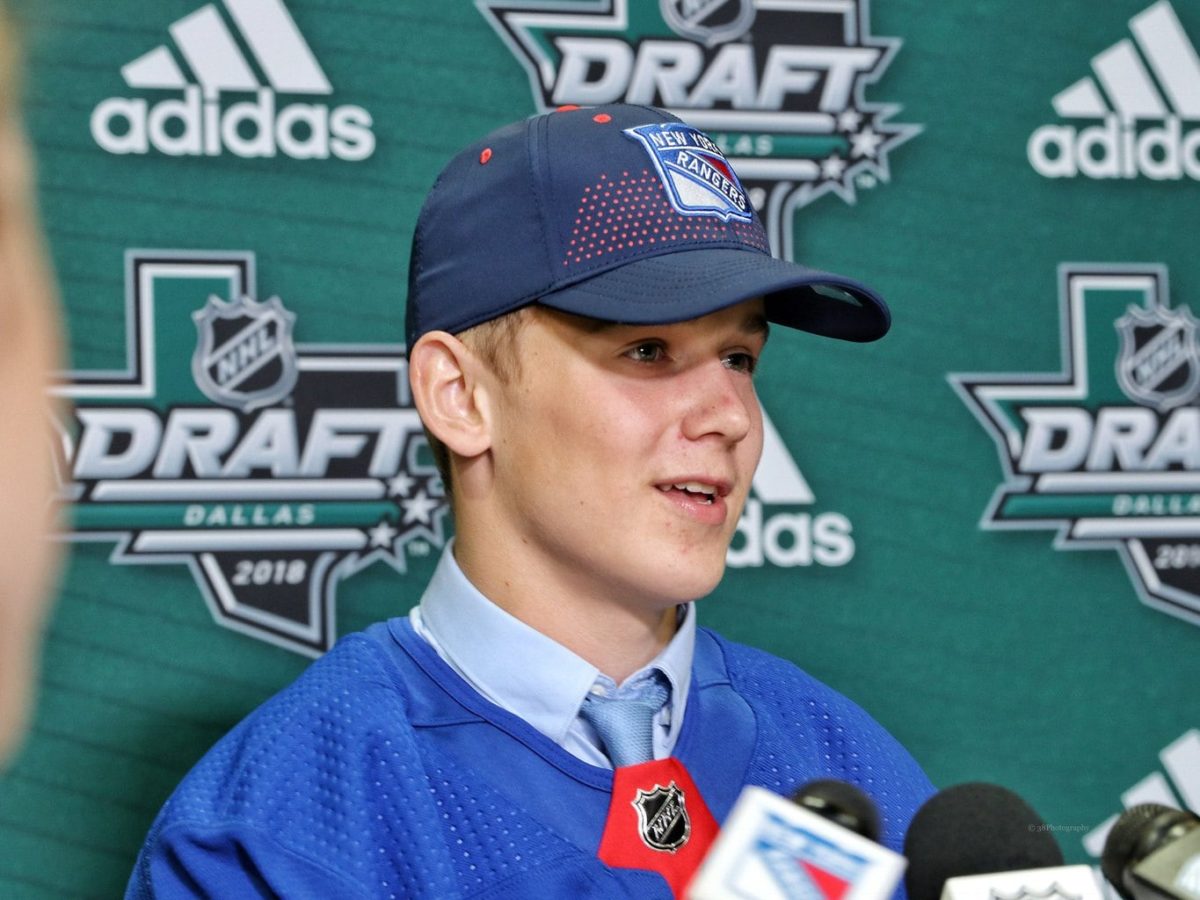 The Blueshirts' first-round pick (28th overall) in the 2018 NHL Entry Draft had 12 shots on goal while scoring three, and he was a plus-three in three games last week. He's in the top 10 among SHL defensemen with 9 goals and 11 assists in 20 games. He's first in points for SHL defensemen under 21 years of age.
2. Brett Berard
Brett Berard is coming off personal and team success at the 2021 World Junior Championships. His Team USA ousted the Canadians in a 2-0 gold medal shutout. Berard, with no relation to former Rangers defensemen Bryan, was tied for the most points on Team USA for players under 19. He was the second-youngest player on the roster and played a solid role in their gold medal run with a goal and four assists.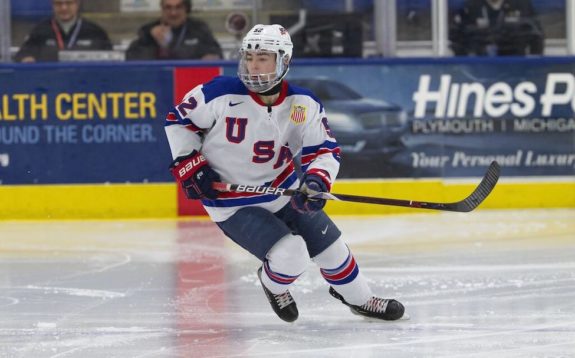 The Rangers fifth-round pick in the 2020 Draft scored his first collegiate goal last week shortly after returning from the WJC. He plays for the Providence Friars and looks to have a solid season with the club.
3. Hunter Skinner
Hunter Skinner is another one of the Rangers prospects who won WJC gold this year. Skinner, a 6-foot-2, 182-pound defenseman from Wyandotte, MI, made his international hockey debut in the United States' quarterfinal win over Slovakia. The Rangers' fourth-round pick in 2019 is also property of the Ontario Hockey League's London Knights.
4. Braden Schneider
Braden Schneider was one of the Rangers' two first-round picks in 2020. He helped Canada dominate the WJC tournament until they met the US in the Final. Schneider finished the tourney with a plus-eight rating and notched a goal and an assist and was plus-four in the semifinal win against the Russians
5. Dylan Garand
Dylan Garand also helped Team Canada to the 2021 WJC silver medal. Garand was one of the youngest players on Team Canada and backed up No. 1 goalie Devon Levi, who, at times, made some amazing saves throughout the tournament. Garand came in for Levi and stopped six out of six shots in one period of relief. He's projected to be Canada's No. 1 goalie when the WJC returns to Alberta for 2022. (from 'Garand, Derungs reflect on world juniors and look ahead,' Times Colonist, 01/06/2021)
6. Vitali Kravtsov
Vitali Kravtsov was high on the Rangers' prospect list but has fallen down the charts of late. He got out to a blazing start in the KHL for Traktor and has since cooled off. However, sources say he's really been focused on playing a 200-foot game and less worried about stats.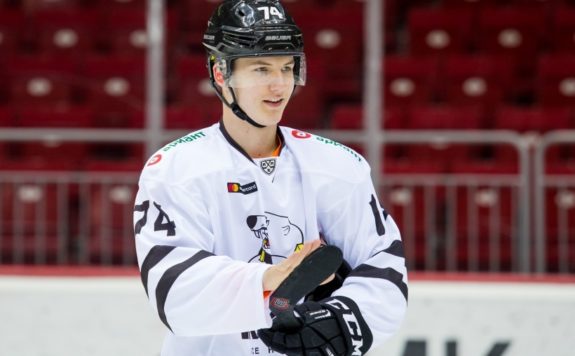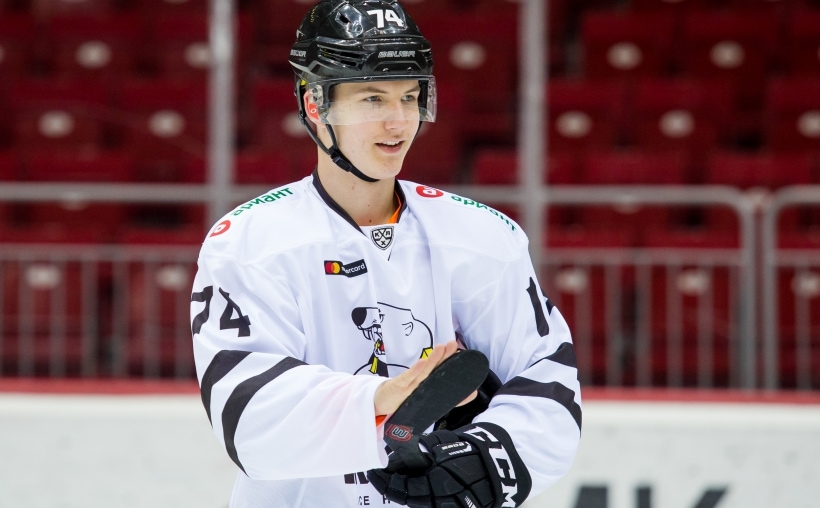 That's what Rangers general manager Jeff Gorton and team scouts feel they need to see from him to make the jump back over the pond and make it in the NHL. The Rangers' 2018 first-round pick notched a goal last week and tied his personal KHL best with six shots in one game.
7. Zachary Jones
Zachary Jones was the Rangers' third-round pick in 2019. Last week, he tied his college game highs for assists and points with three. Jones, who plays defense for UMass, has 13 points in 13 games this season and 36 points in 45 career collegiate games. He's already passed his career-high for goals at the college level and is ranked second in goals for defensemen amongst all NCAA players.
8. Eric Ciccolini
Eric Ciccolini was the Rangers' seventh-round pick in the 2019 NHL Entry Draft and is in his sophomore campaign with the University of Michigan. He had two assists against the hated rival Michigan State Spartans last week.
Ciccolini had a goal and 10 assists along with 13 blocked shots during his freshman season and has two goals and four assists in 10 games thus far in the 2020-21 Beg Ten season.
9. Riley Hughes
Riley Hughes, the Rangers' 2018 seventh-round pick, plays for Northeastern in the NCAA. He's tied for second on the team in goals and, in his sophomore year, he's already passed his goals and points totals from last season.
10. Oliver Tarnstrom
Oliver Tarnstrom plays for Hanvikens SK, a third-tier Swedish hockey league. Tarnstrom, the Rangers' third-round pick in 2020 (92nd overall) is plus-two and has five points in seven games so far this season. The elusive, 6-foot-1, 163-pound center flies under the radar at times but has the ability to make some great plays when he has the puck.
That's the Top 10 roundup at the moment. Tune in next month for any shake-ups and significant moves.
*Stats courtesy of Quant Hockey.
---
---