Welcome to another edition of Blackhawks Bytes, a series featuring quotes and comments from players, coaches, management, journalists and fans alike concerning everything Chicago Blackhawks. The purpose of this ongoing column is to capture a slice of the existing outlook, attitudes and culture surrounding the team. Please join me as we have some fun with the everyday, albeit fascinating aspect of human nature; the power of words.
Related – Blackhawks Bytes: Draft Lottery, Free Agency, Richardson & More
It's the offseason for the Blackhawks, so it's been quiet in the way of news lately. But we have been getting tidbits of information as the NHL Draft approaches on June 28-29. While the players are enjoying some rest and relaxation, the Blackhawks' brass is busy developing a plan for the future. Today we'll talk about some of those plans, as well as a former player who is now an integral member of the front office. Plus, we'll delve a little bit more into the personality of the young man who should soon be the biggest new name for the Blackhawks.
The Impact of Development Camp Being Off-Ice Only
My colleague Connor informed us in his latest news and rumors that the Blackhawks' development camp this summer will be off-ice only. It's disappointing that fans won't be able to get a sneak peek at the expected No. 1 draft pick, Connor Bedard. But the organization had already made this decision even before the NHL Draft Lottery.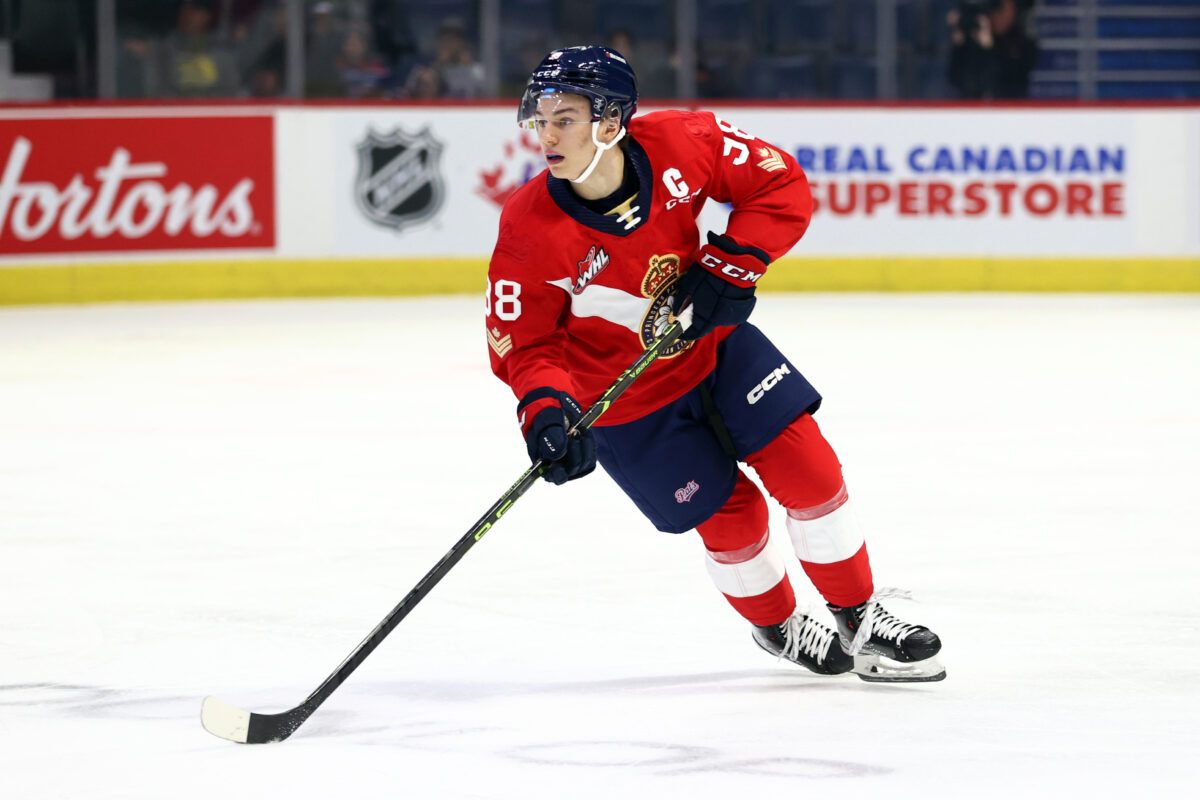 Blackhawks' assistant general manager and director of player development Mark Eaton clarified the team doesn't want prospects to essentially "cram" for camp. He explained the players tend to stop their off-ice training to start skating in preparation for camp. Then they also take a week or so off afterwards. The Blackhawks feel this is a deterrent to their physical routine and development. They want to make a bigger impact in that area. Eaton further clarified,
I'm going on Year 10 of doing this, and I just remember from Day 1, the whole first year, every time I'm doing a report on a guy it's like, 'really liked what I saw but just needs to get stronger, needs to be able to sustain speed, his level for three periods for a whole season.' So that's where that emphasis on the physical part of their development really came in.
While this may be disappointing for fans, it makes sense for the prospects. This is another step in the right direction, showing that management is fully committed to player development. It falls in line with the rebuilding approach, and is a complete 180 from the previous regime. The new management is being consistent with their overall plan, which is good to see.
The Blackhawks' Cap Management Plan
Let's move on to what we might expect from the draft and free agency. Scott Powers of The Athletic recently wrote an article about what he's been hearing from his connections and sources early in this offseason. Among other things, he expressed the Blackhawks aren't real confident the draft will play out that they could move up from their current No. 19 first-round pick. He also stressed that as much as fans might wish it to happen, both Jonathan Toews and Patrick Kane are NOT coming back. (from 'What I'm hearing about the Blackhawks from Connor Bedard to free agency', The AthleticCHI – 5/23/23).
---
Latest News & Highlight
---
But the subject that really stood out to me was when Powers discussed the organization using their cap leverage to their advantage. He expounded,
The Blackhawks are ready to listen to any team that wants to offload a contract this offseason. If it could bring the Blackhawks a high draft pick and/or a quality prospect, they'll explore the possibility. The Blackhawks know eventually they're going to have to worry about their cap space again, but that's at least a few years away.
That said, general manager Kyle Davidson also wants to keep his cap situation flexible by signing free agents to only short-term deals. I wouldn't expect any player to be given a contract that lasts more than one or two years. While it was expressed by both sides that fan favorite Max Domi would be welcomed back next season after being dealt at the trade deadline, this game plan might deter it from actually happening. Said Powers, "As much as they'd like (Max) Domi back, there's a chance he'd ask for a longer term than they're willing to give."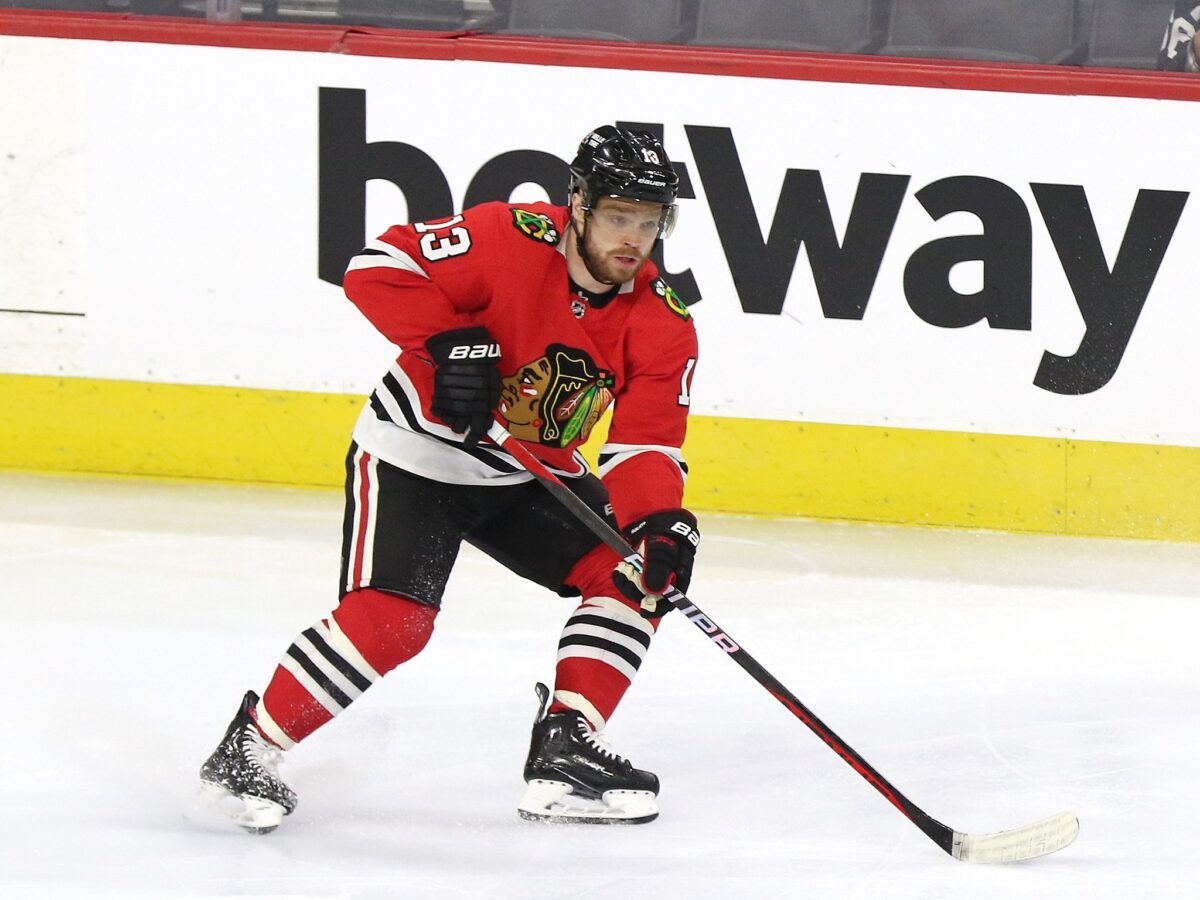 This will be something to keep an eye on as the offseason unfolds. What bad contracts will the Blackhawks take on, and what assets might they receive in return? It will also be interesting to see who they might land in free agency. Regardless, I wouldn't expect any big splashes.  
Campbell's Contributions
Someone who has a big influence on the decisions currently being made by the Blackhawks is former player Brian Campbell. The defenseman made quite an impact back in the day with the Blackhawks. He suited up with the team for three integral seasons from 2008 through 2011, including winning the Stanley Cup with the rest of his teammates in the 2009-10 season. He eventually became a cap casualty and was dealt to the Florida Panthers in the summer of 2011. But at 37-years-old, Campbell returned to Chicago (where his wife is from) for the 2016-17 season.
In his time with the Blackhawks, Campbell was known as an offensive defenseman. He amassed 24 goals and 110 assisted for 134 points in his four seasons with the team. Not to mention four goals and 18 points in 47 playoff games.
But when the 2016-17 season came to a close, Blackhawks' management told Campbell they would be going in a different direction on the ice. The veteran began to contemplate retirement. Chicago was where he wanted to settle, and the organization was extremely open to him becoming a member of the front office. He agreed, and was hired on with a broad title of "special advisor in business and hockey relations".
At first, Campbell experimented with a number of different things, including broadcasting and scouting, but then narrowed it down to development of defensive prospects. One thing he found was that he and Davidson complemented each other well.
Related – Blackhawks 2023 Free Agency Targets: Michael Bunting
When Davidson was promoted to interim general manager in Oct. 2021, he asked Campbell to essentially be his right-hand man. The rest is history. Campbell was heavily involved with decisions around the most recent trade deadline, and Davidson described him as a "catch all" to be used "wherever we think, at a given time, he's best served." Campbell himself is happy with his role.
I have a big voice in [the front office]. My opinion is asked at all times, and I give my opinion and Kyle can make the decisions from there. Obviously, I want to keep growing, keep getting better, and then maybe more responsibilities [will] come my way at some point. But I'm comfortable with where I'm at and what my job is.
Things have come full circle for the man they used to call "Soupy". He played a huge role in that championship in 2010. Now he has a chance to be an integral part of the rebuild that could eventually lead to another Stanley Cup.
Bedard's Character a Good Sign for Chicago
Speaking of championships, the Blackhawks are one step closer now that they've secured the No. 1 pick in the 2023 Draft and the right to select Connor Bedard. This 17-year-old has taken the hockey world by storm at a very young age with his skill and talent. The Blackhawks are hoping he will live up to his reputation by accelerating the Blackhawks rebuild and becoming the next face of the franchise.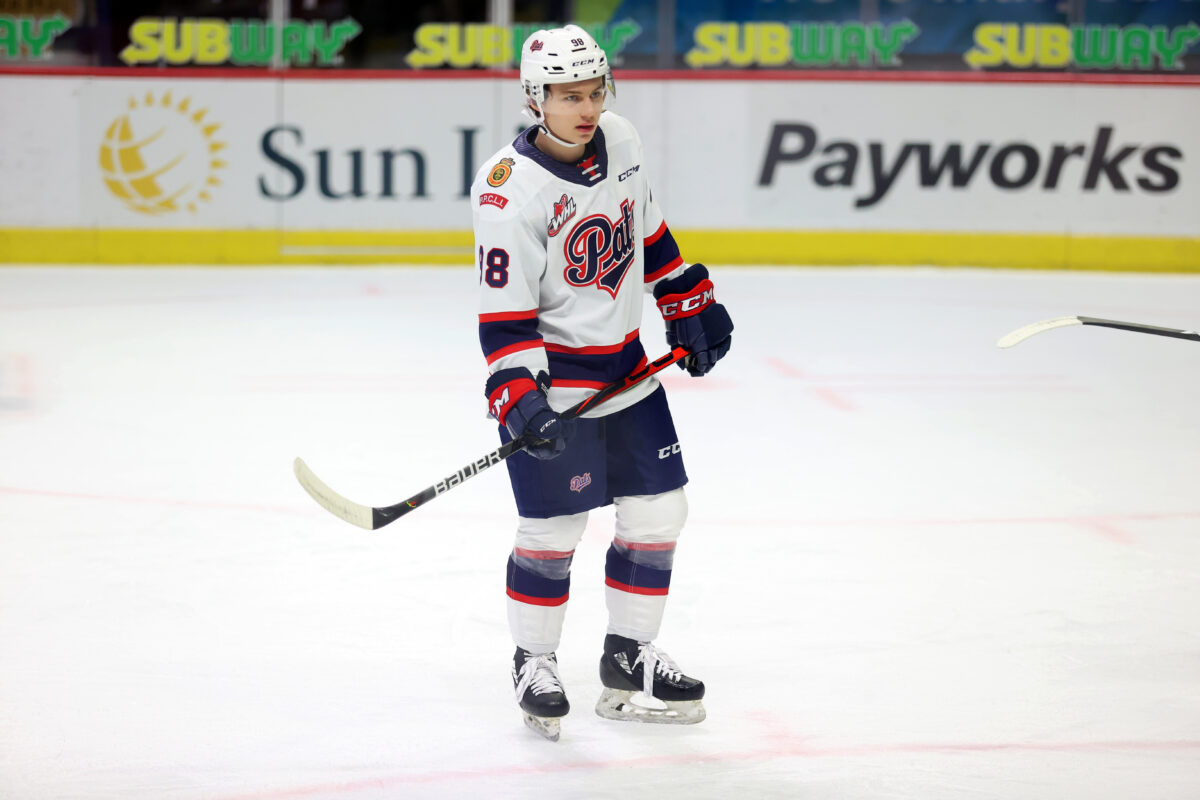 But what about Bedard's character? Based on his history with the Regina Pats, his junior team, the Blackhawks are in good hands in this department as well. The Pats are a WHL team in Saskatchewan. While they're Canada's oldest hockey team, Bedard is by far the best player the team has ever had. Everyone wanted to see him play and get his autograph, to the point where the organization had to adjust accordingly to all the mania.
Even so, according to Dante De Caria, the team's communications manager, Bedard was always willing to sign autographs, even at 3 a.m. in the morning when the team bus had just arrived at their hotel.
The popularity, the fanfare, all the things that go along with how good he is never gets to his head. He's more about other people. He enjoys seeing those kids leave happy with a smile on their face.
Bedard also served as the team captain, and it wasn't just because he was the best player and the biggest scorer. He had a seriousness and a professionalism to him that was beyond his years. Said head coach John Paddock,
With the example he sets, with the seriousness he has, the routine he has, he's prepared all the time to play his best. That's something that rubs off [on others]. In his case, it's a lot more than any words that can be said. As the season went on and we got into the playoffs — in large part because of him — he started to speak to whatever the situations were more than he had.
Based on this, the Blackhawks will be getting a young man with strong values and outstanding character, in addition to his highly touted hockey skills. It appears Bedard is already a leader who will set a good example both on and off the ice.
Sure, the WHL is a lot different than the NHL. There will be a learning curve, and Bedard is still very young. While he's used to pressure and stardom, this will be a whole new level. But if his past is any indication of his future, exciting times are coming to Chicago!
Related – 5 Positives From the Blackhawks' 2022-23 Season
Thanks for reading this addition of Blackhawks Bytes. We'll be here at The Hockey Writers with all the latest news, rumors and analysis as the offseason unfolds. Remember, the draft is coming up on June 28-29, and the free agency period starts on July 1. Then we'll have a better idea of how the Blackhawks will look for the 2023-24 season. It will be here before we know it!