The Chicago Blackhawks got the first overall pick in the 2023 NHL Draft, and now they are on the prowl to continue building. When looking at the 2023 free agent class, there aren't many names that stand out as possible "perfect" fits for the Blackhawks, but there is one name in particular that I have my eye on: Toronto Maple Leafs forward Michael Bunting. He is a player who could fill the team's short- and possibly long-term needs if necessary.
Bunting Needs A Change of Scenery
Bunting has an interesting player profile in the NHL. The 27-year-old was a 2014 fourth-round draft pick of the Arizona Coyotes and played in the desert from 2018-2021. He was mainly in the American Hockey League (AHL) with the Tuscon Roadrunners and only played 26 NHL games in that time span, with 11 goals, three assists, and 14 points.
---
---
By looking at Bunting's stats, you could infer that he was more of a goalscorer than a playmaker at the time, which is fine and exactly what the Maple Leafs were looking for heading into free agency in 2021. The Leafs signed him to a two-year, $1.9 million contract, and he exploded on the NHL radar. He had 23 goals, 40 assists, 63 points, and was a plus-27 in 79 games while mostly playing a top-line role with Auston Matthews and Mitch Marner. His 23 goals were four fewer than captain John Tavares, and he was a finalist for the Calder Memorial Trophy, awarded to the NHL's best rookie, alongside Moritz Seider and Trevor Zegras.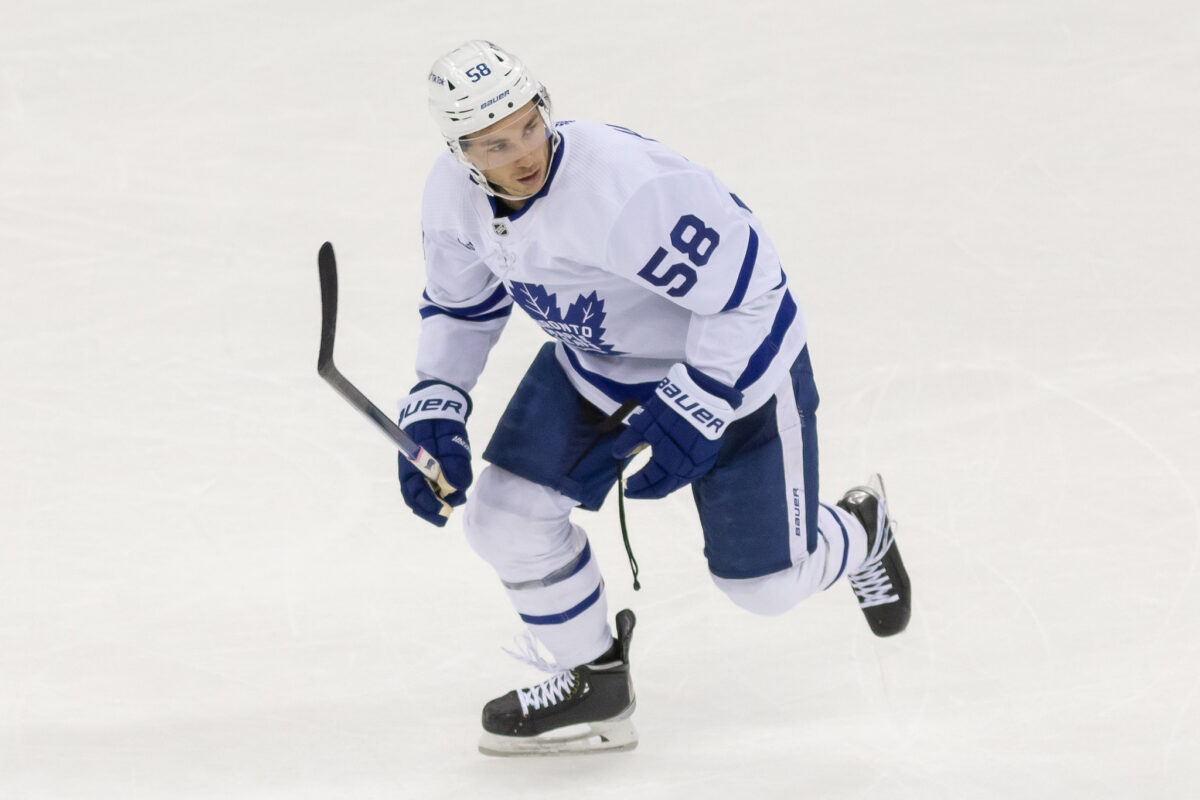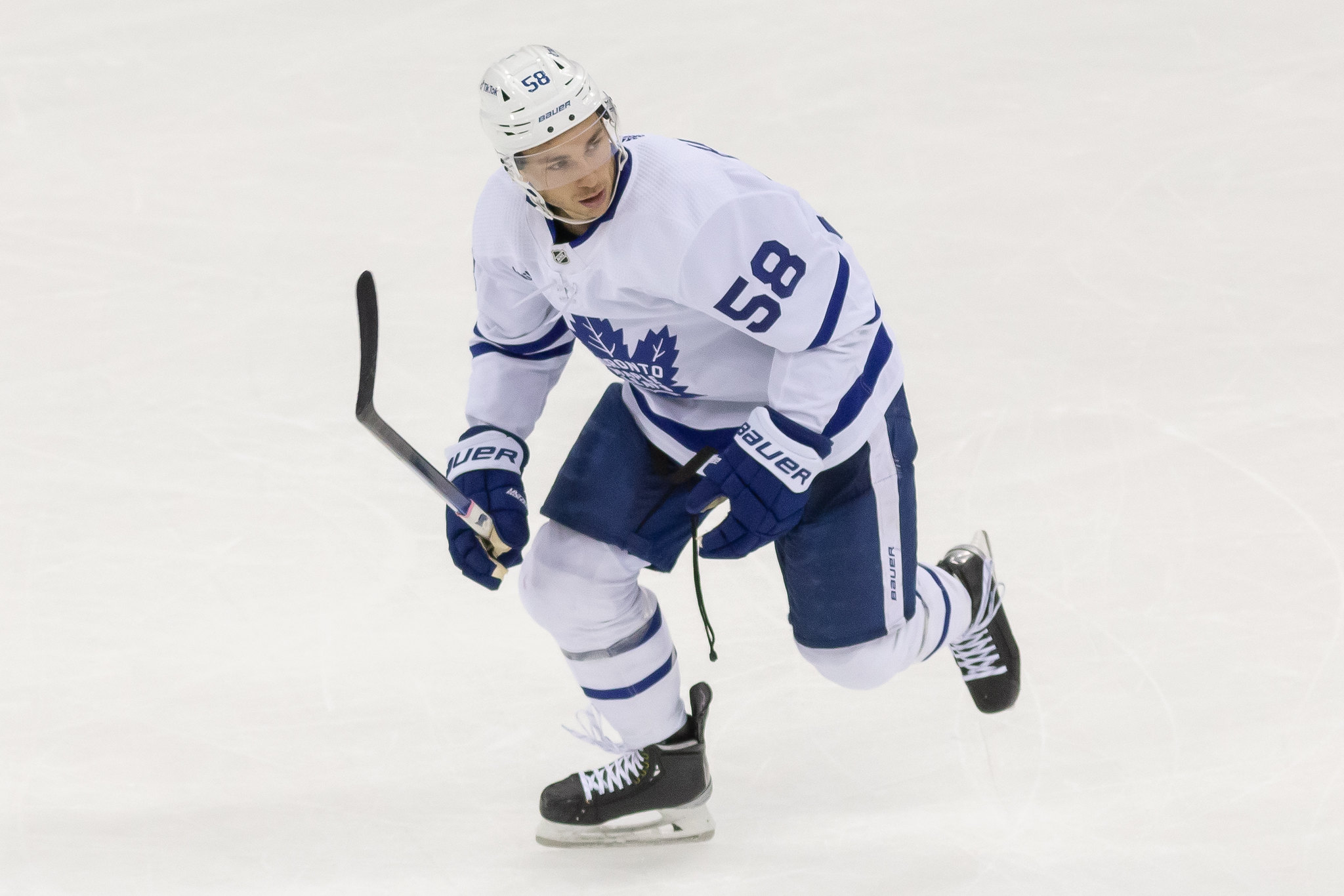 Bunting got the third-most votes to win the award, and with all the accolades in his back pocket, his second season brought a lot of excitement. He had a respectable sophomore season with Toronto, but it differed from his first season. He totaled 23 goals, 26 assists, and 49 points and was a plus-21 in 82 games, making him the fifth-best scorer on the team. Bunting was still a top-line player but took on a bottom-six role for the year's second half to spark his production.
Although the scoresheet paints a decent picture of him, his game has some flaws. He plays with an edge and is not afraid to lay out big hits, making him good at drawing penalties. However, that aspect was missing towards the end of the season. Just like with any player in the NHL that plays the same way, sometimes it can be costly, and that was on display when the Maple Leafs faced the Tampa Bay Lightning in Game 1 of the first round of the Stanley Cup Playoffs. Toronto was trailing 4-2 in the second period, and Bunting was awarded a match penalty for an illegal check to the head on Lightning defenseman Erik Cernak. They lost the game 7-3, and Bunting received a three-game suspension. He ended up being a healthy scratch after that because rookie Matthew Knies played well in his absence and essentially took his spot.
Related: Maple Leafs Shouldn't Put Michael Bunting Back in for Game 6
It now looks like Bunting's future is not in Toronto. He stated at the end of the season that he has had no contract extension talks with the Maple Leafs. After a tough playoff showing, he may benefit from a change of scenery to find his footing again.
Blackhawks Could Benefit From Bunting's Skillset
Something that sticks out about Bunting is that he carries a skillset that the Blackhawks like. He is a good-sized forward at 6 feet, 192 pounds, ultra-competitive, fast, and versatile. The Blackhawks have a lot of question marks surrounding their depth, as most of the team are free agents this summer. With uncertainty about who will stay, they can feel confident they can put Bunting anywhere in the lineup. He can play in the top six with Philipp Kurashev, Tyler Johnson, and Taylor Raddysh, or add talent to the bottom-six with Jason Dickinson and Colin Blackwell. More importantly, he will add snarl to the roster in the event they draft Connor Bedard. Bunting can also help on the power play, as he netted seven power-play goals last season, which was fourth-best on the team. Overall, he is a two-way player that can be useful for Chicago's rebuild. Take a look at what he is capable of:
As far as concerns go about his game, Bunting would benefit from head coach Luke Richardson's system. Everyone is held accountable, and I believe his "immature" gameplay mistakes can be reined in with his guidance. Richardson talked a lot about letting players play their game. Bunting is a production machine at his best, and the Hawks would emphasize that. He is still relatively new to the league and still has a lot to learn; so that learning and growing balance within the Blackhawks could be a good match. Maple Leafs head coach Sheldon Keefe said about Bunting in 2022, "He's usually the most hated guy on the ice." That is something you want to see on your team. Someone that can get under the opponents' skin but can also back it up on the scoresheet.
---
Latest News & Highlights
---
I believe the Blackhawks will be strongly interested in bringing back Dallas Stars' forward Max Domi in free agency. They have an excellent chance to do so with their $41 million in salary cap space, but as the ESPN and TNT playoff broadcast keeps emphasizing, his dollar amount is increasing with every playoff game he plays, with 11 points in 15 games. So, if the Blackhawks feel uncomfortable with the value of his next contract or it falls through, Bunting would be a good backup option, as his game carries similarities to Domi's.
Bunting May Be High Risk, High Reward for Blackhawks
Another potential roadblock for the Blackhawks with Bunting is possible competition. Because of his upside, he may be a hot commodity. The Blackhawks can outbid most teams on the money side, but only if they want to. Free agent signings are projected to be similar to last year: one to two-year deals at most, as they mentioned they want flexibility going forward (from 'Connor Bedard's Blackhawks linemates: From potential free agents to internal candidates,' The Athletic, 05/11/2023). For Bunting, I think a two-year, $6 million deal range is fair, but there is a possibility he will receive more attractive offers with longer term on the market. However, he could bet on himself with a short-term deal to see if he's a fit for Chicago's future.
Related: Maple Leafs' Michael Bunting: Not Someone to Bet Against 
Bunting produced well in Toronto, and there may be questions about how his game would translate to the Blackhawks because the Maple Leafs' lineup is full of superstar talent, but that is a good risk for Chicago to take. The skill is evident, and no one likes reclamation projects more than general manager Kyle Davidson. He likes betting on players that need new opportunities to show their game, i.e. Joey Anderson and Anders Bjork. Also, he is very connected to the Maple Leafs, as he has traded with them the most during his tenure thus far (three trades since December 2021). So, I'm sure Bunting is a player they will look at.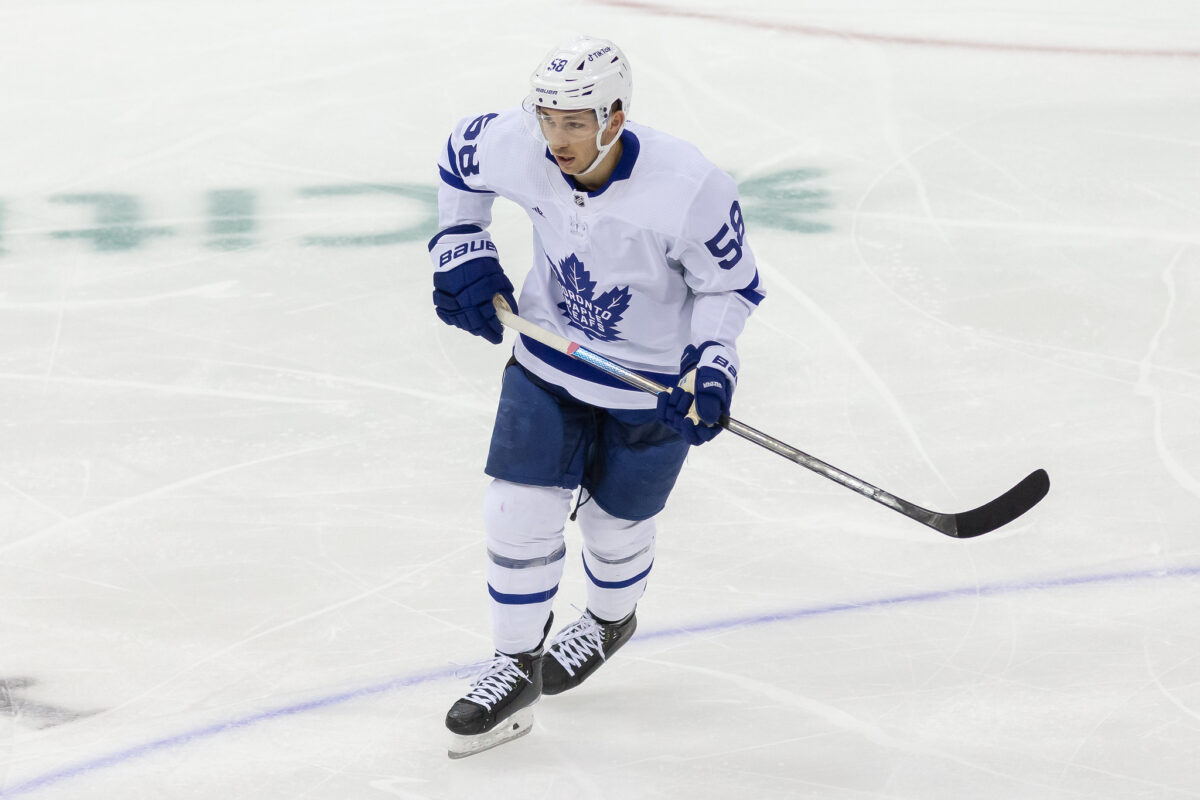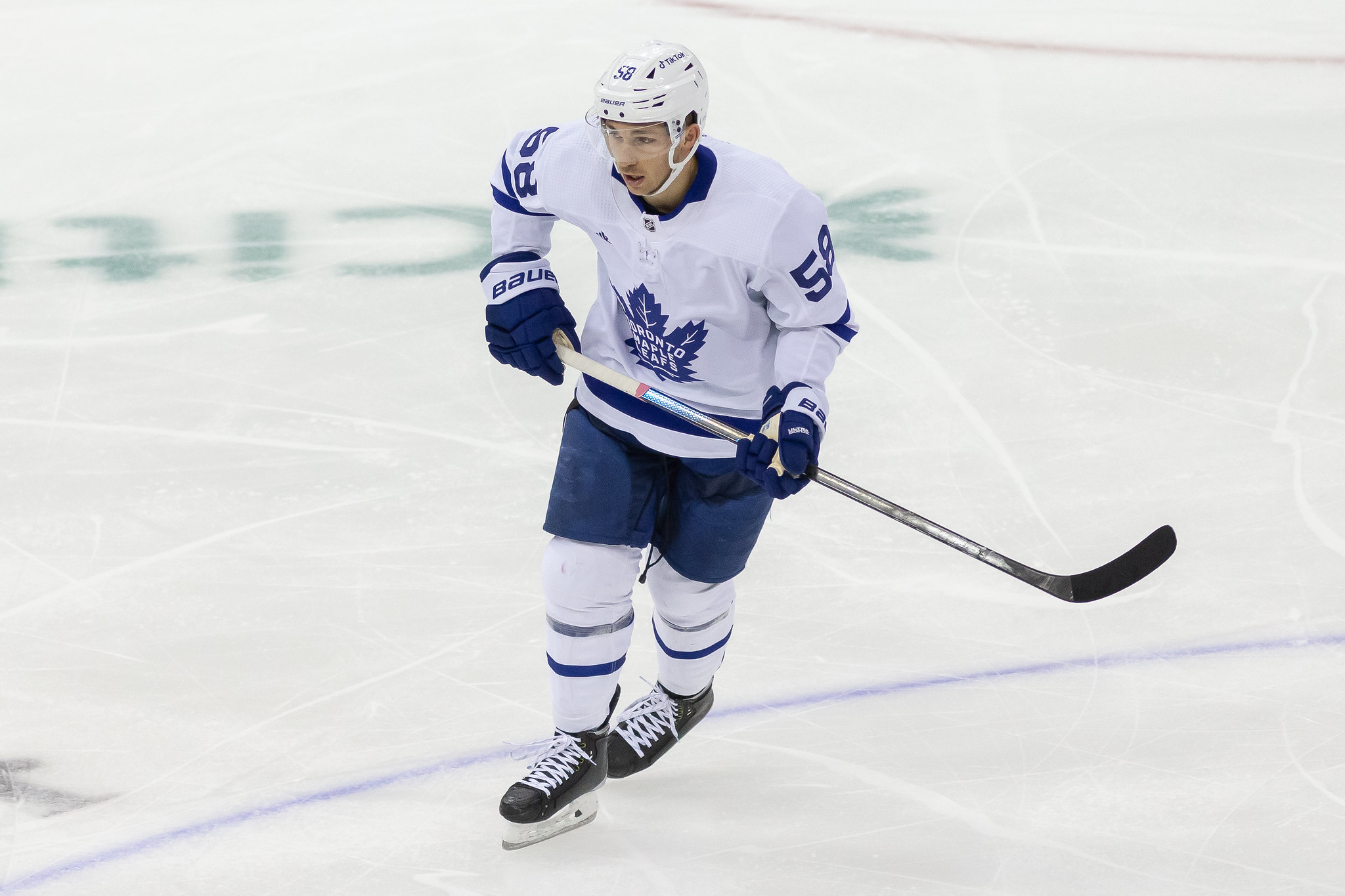 If you want to know more about Bunting's game, he had this to say during the team's exit interviews, "I wear my heart on my sleeve. I'm a very emotional guy, team-first guy. I felt like I went out there every single night, worked hard and showed my passion, and just tried to help this team win at any time. I had my teammates back when I needed to, and it just felt like I left everything on the ice any time I stepped on it."
Again, the reward may be worth the risk for the Blackhawks. Most of the players on the team are those they are taking a chance on anyways, and Bunting would be no different. At the very minimum, it is at least worth exploring.