The Blackhawks are in a new season of life
The Chicago Blackhawks are in a new season of life. Transparency is the word that the team wants to be defined by and they want to make sure you know it. The team released a statement about the direction that the team is taking, and it sparked a media tour from general manager Stan Bowman. Some of his comments will be revealed. We also have reports of where the Blackhawks stand in new NHL team rankings and more for today's News & Rumors. Here's the latest from Chicago.
Bowman Speaks Out
On Oct. 20, the Blackhawks organization released this statement to fans.
The main thing to take away from this statement is that the Blackhawks are admitting to a rebuild. It's something fans knew was happening, so it's nice to have it verified.
Related: The Chris Chelios Trade Revisited
But, with a rebuild, comes a line of questioning. Since the statement was released, Bowman covered a good amount of topics while speaking with various media outlets. Here are some excerpts from his interview with Scott Powers and Mark Lazarus of The Athletic (from 'Blackhawks GM Stan Bowman on the plan, the core, and a new era of transparency'- The AthleticNHL – 10/20/2020).
On Not Receiving Draft Picks from Brandon Saad Trade
"There's nothing wrong with getting draft picks. In future trades, if we can get draft picks, that's fine. I'm not opposed to the idea. But the draft-pick route is a longer game. You're going to draft a player in 2021, they'll probably help you in 2023-24. We have some really good pieces right now. We don't have enough of them. So to me, it's not like the only way to approach it is to get a draft pick."
On the Worry of Putting Young Goaltending in Front of the Team's Defense Issues.
"Well, we have to be better defensively. That's fair to say. There's no question about that. We've talked about this a little bit in the past. Part of it is a better team approach to defense. It's not just the six defensemen on the ice. And some of the moves we made are looking in that direction. We brought in (Mattias) Janmark and (Lucas) Wallmark. "
On Asking Toews, Kane, Keith, and Seabrook to Waive Their No-Movement Clauses
"Not right now, I am not."
On the Rebuild Timeline
"I don't have an exact answer. But I'll say it this way. My mountain analogy is coming back. So we were at the top of the mountain for a while. And then we dropped. I believe we're already headed back up that mountain. We've still got a ways to go. But I think we are on our way back to being at the top."
Colliton
Bowman also made a big announcement on Oct. 20 in regards to head coach Jeremy Colliton's future. He said that the team is "most likely" looking to extend Colliton before the season.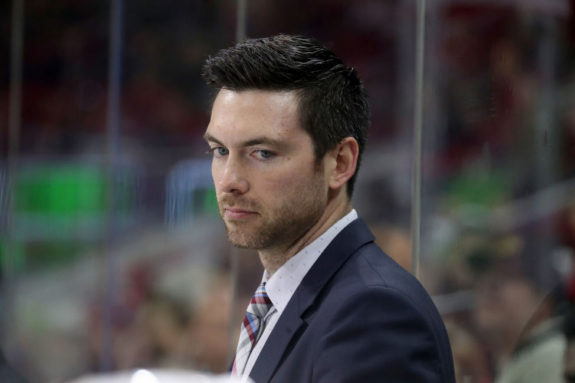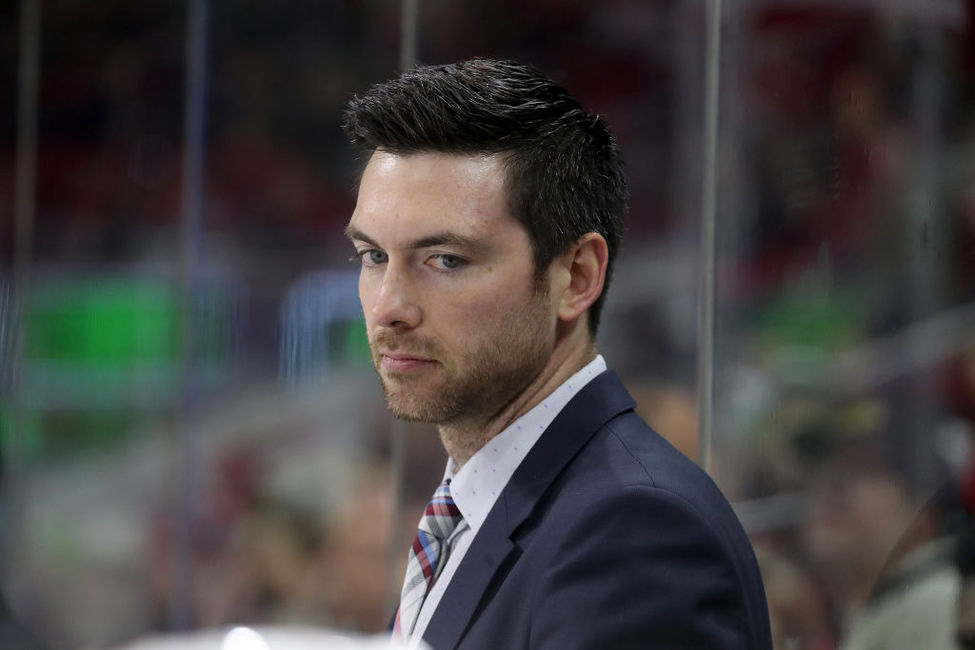 Colliton's job was a hot topic. It was undetermined if the Blackhawks were planning to stick with him through the rebuild or head in a different direction. It looks like his job is secure.
NHL Organization Rankings
Corey Pronman of The Athletic posted an interesting story on Oct. 20. It was a ranking of where each NHL team stands with their young players, post-draft. He listed the Blackhawks at No. 17. If you're wanting more perspective on these rankings, the New York Rangers were listed at No. 1. The Pittsburgh Penguins were listed at No. 31.
With that, Pronman also ranked every team's best, young players in order from Nos. 1-11. Keep in mind that these rankings only include players that are 22 years old or younger. The Blackhawks' players were listed as followed:
Kirby Dach, Center
Alex DeBrincat, Left Wing
Adam Boqvist, Defenseman
Lukas Reichel, Left Wing
Alex Nylander, Left Wing
Ian Mitchell, Defenseman
Alec Regula, Defenseman
Evan Barrett, Center
Wyatt Kalynuk, Defenseman
Michal Teply, Left Wing
Drew Commesso, Goalie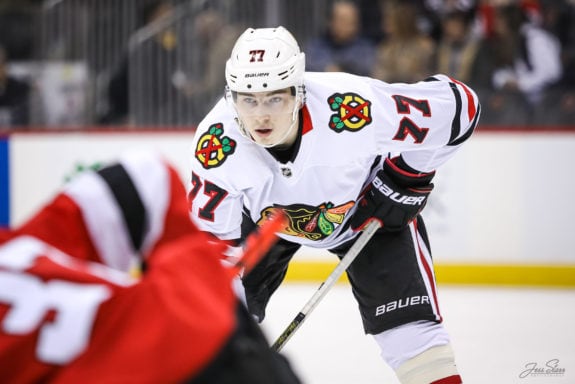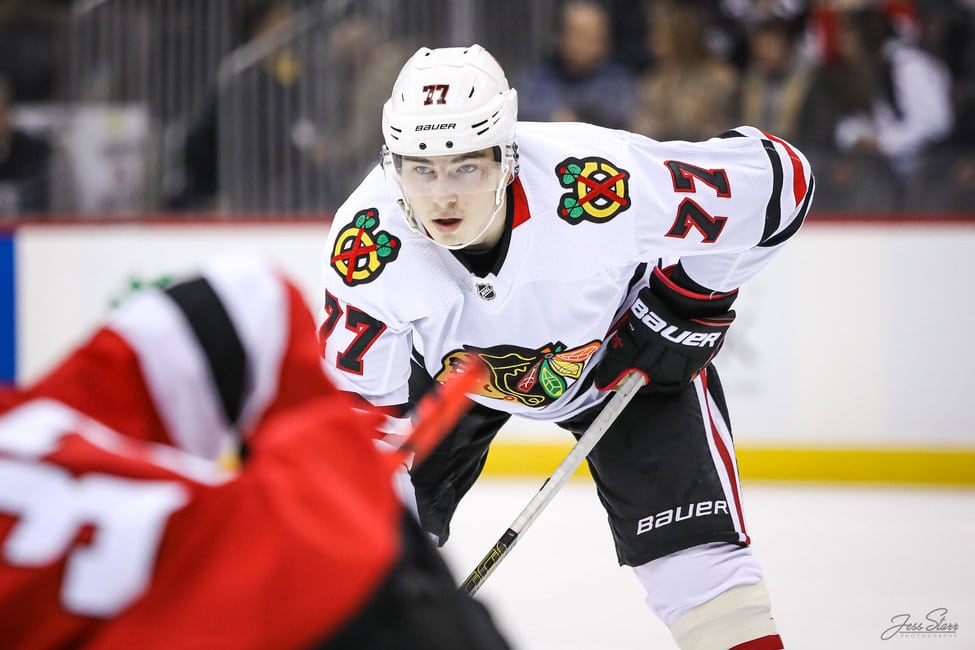 Pronman's reasoning for the Blackhawks being ranked at 17 was that they have good players, but they need more (from 'NHL Org Rankings 2.0: Pronman's post-draft rating of every team's young talent'- The AthleticNHL – 10/20/2020).
Related: A Blackhawks' History – Irrelevance to Prominence & Back Again
Does Pronman's ranking of Chicago's youth surprise you at all? I'm pleasantly surprised with Kalynuk at No. 9. Kalynuk was a free-agent signing in July, from the University of Wisconsin. Considering that he is going to be one of the many defensive prospects fighting for a roster spot, I think it's great that others are taking notice of how beneficial he can be to the 'Hawks.
What's Next?
The Bowman comments won't be going away anytime soon. We'll have more updated comments from him, prospect updates, and more!
---
---