The Chicago Blackhawks have been on fire as of late, winning seven out of their last 10 games, finding themselves at the top of the Central Division tied with the Florida Panthers with 22 points. After their slow start to the season, the Blackhawks have quickly become one of the better teams not only in their division but in the NHL. However, how do they stack up against the rest of the league? 
Top 10 Team Statistically
To start off with their overall record and how it stands among the other NHL teams, last night's win against the Detroit Red Wings improved their record to 9-5-4 with 22 points, tying them for the second-best record in the NHL behind the Toronto Maple Leaf's 26 points.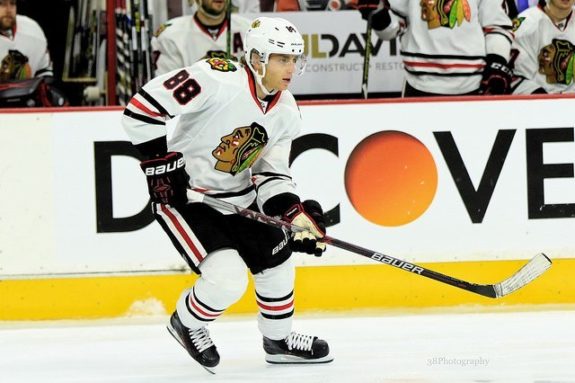 To go along with that, the Blackhawks have one of the best offenses in the league as they currently sit in sixth for goals scored this season with 52, many of those goals coming from their unstoppable power-play unit, which is ranked second-best in the NHL with a 32.7% power-play percentage. 
Top 10 Players
With that said, the Blackhawks have two of the NHL's best wingers in Patrick Kane and Alex DeBrincat as they each find themselves in the top-10 list in all three major offensive categories. 
To start off with, Kane currently has 16 assists, which ties him with Maple Leaf's winger Mitchell Marner for fourth for most assists this season. Kane is also currently tied for third for most points this season with 23 with only Marner and Edmonton Oilers superstar duo ahead of him in Leon Draisaitl and Connor McDavid.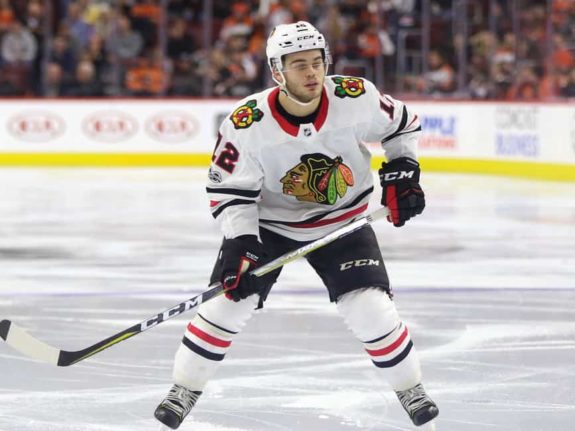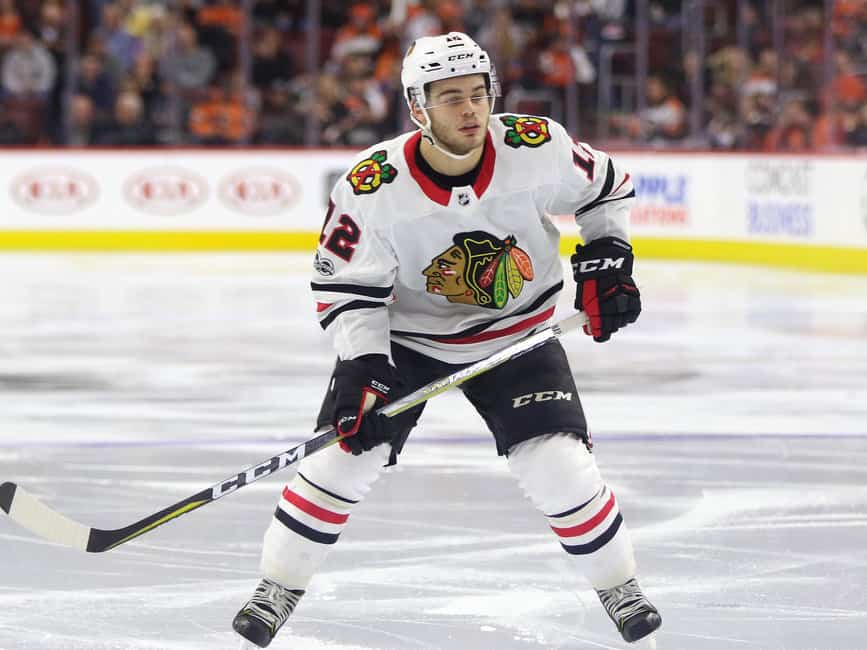 On the other hand, DeBrincat has found the back of the net quite a bit this season as he currently has nine goals, placing him fifth in goals scored this season. Obviously, the impact that Kane has had on the Blackhawks is a given, as he's been at the top of each offensive category for several years for his team and in the NHL.
However, DeBrincat has improved greatly this season and has performed well in his new role with the Blackhawks as he only scored 18 goals last season in 70 games and is currently at nine with just 14 games under his belt. 
Top 10 Rookies
It's safe to say the Blackhawks have three of the top rookies in the NHL on their squad this year in Pius Suter, Philipp Kurashev, and Kevin Lankinen. 
Starting off with Kurashev, he has become a rising star in this league and has been extremely efficient for the Blackhawks, finding himself in the top 10 of each static category. Kurashev currently sits behind teammate Suter in goals with five, seventh in assists with eight, and third in points with 17. The numbers that he has put up clearly show that he is one of the better rookies and there is a good chance that we will see him on the 2020-21 NHL All-Rookie Team if he keeps up this performance.
Now looking at Suter, he's been one of the better rookies offensive in the NHL as he currently leads all rookies in goals with six, points with 10, and sits in eighth in assists with four. With this hot start to the season, Suter surely has my vote for the Calder Memorial Trophy, but he isn't the only Blackhawks rookie that is in the running, as there is no doubt that Lankinen is currently the best rookie goalie in the NHL right now.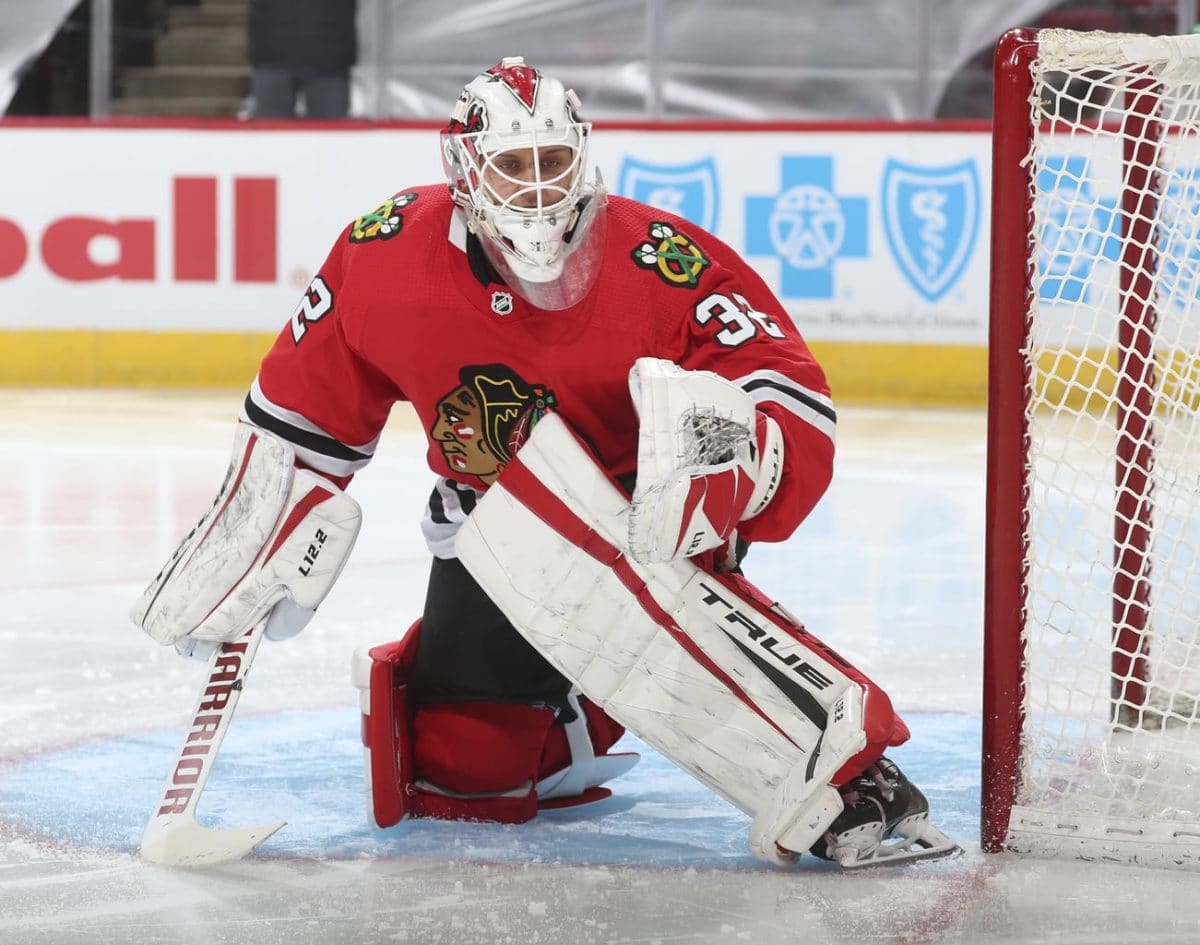 Netminder Lankinen is another player that I would vote for the Calder Memorial Trophy along with Suter, as he is cracking the top 10 in a couple of categories among all NHL goalies. He currently sits 10th in save percentage (SV%) with .931 and 10th in shutouts with one among all NHL goalies. When we take a look at how his numbers match up against the other NHL rookie goalies, he is one of the best. 
Lankinen leads all rookie goalies in wins (7), and saves (375), and sits in second in SV% (.931), and goals against average (2.99). The Blackhawks netminder is also the only rookie goalie to record an assist this season as he currently has two. 
As we take a look at the numbers for the Blackhawks — whether that is how well they have done as a team, how their top players have matched up against other NHL stars, or even their dominant rookies — it's fair to say that the Blackhawks have proven to be a top-10 team in this league and the numbers show. 
---
---
Nimrit Singh is currently finishing up his fourth-year at Humber College in the Bachelor of Journalism program and covers the Chicago Blackhawks for The Hockey Writers.