According to Allan Mitchell of The Athletic, the Edmonton Oilers will be looking at a number of defensive options ahead of this year's NHL Trade Deadline, suggesting it will be inevitable that GM Ken Holland ultimately lands one. He writes, "The Edmonton Oilers will add at the trade deadline, but the performance of young players like Philip Broberg, Dylan Holloway, and Vincent Desharnais may change the quality of players acquired."
Some of the talk surrounding the Oilers has been that they might go after a bigger name on the trade market. Many have them connected to Vladislav Gavrikov — who the Oilers got a closer look at on Wednesday. Others suggest they could look towards the Montreal Canadiens and Joel Edmundson. Maybe Jakob Chychrun is an option. Even Erik Karlsson's name has been tossed out there. All are expensive choices that will mean overpaying for a player just to outbid others.
When factoring in who the Oilers want to acquire and what they want to avoid giving up, one defenseman might be key to the Oilers having success at this year's deadline — Jake McCabe of the Chicago Blackhawks.
Why Jake McCabe for the Oilers?
The Blackhawks are tanking selling and the team is rebuilding. At 29 years old, McCabe likely holds more value in a trade for the Blackhawks than he does if the team hangs onto him. He's a decent backup option for franchises that miss out on their primary deadline targets and he'll fly under the radar as a non-rental (he's got two seasons remaining on his current deal).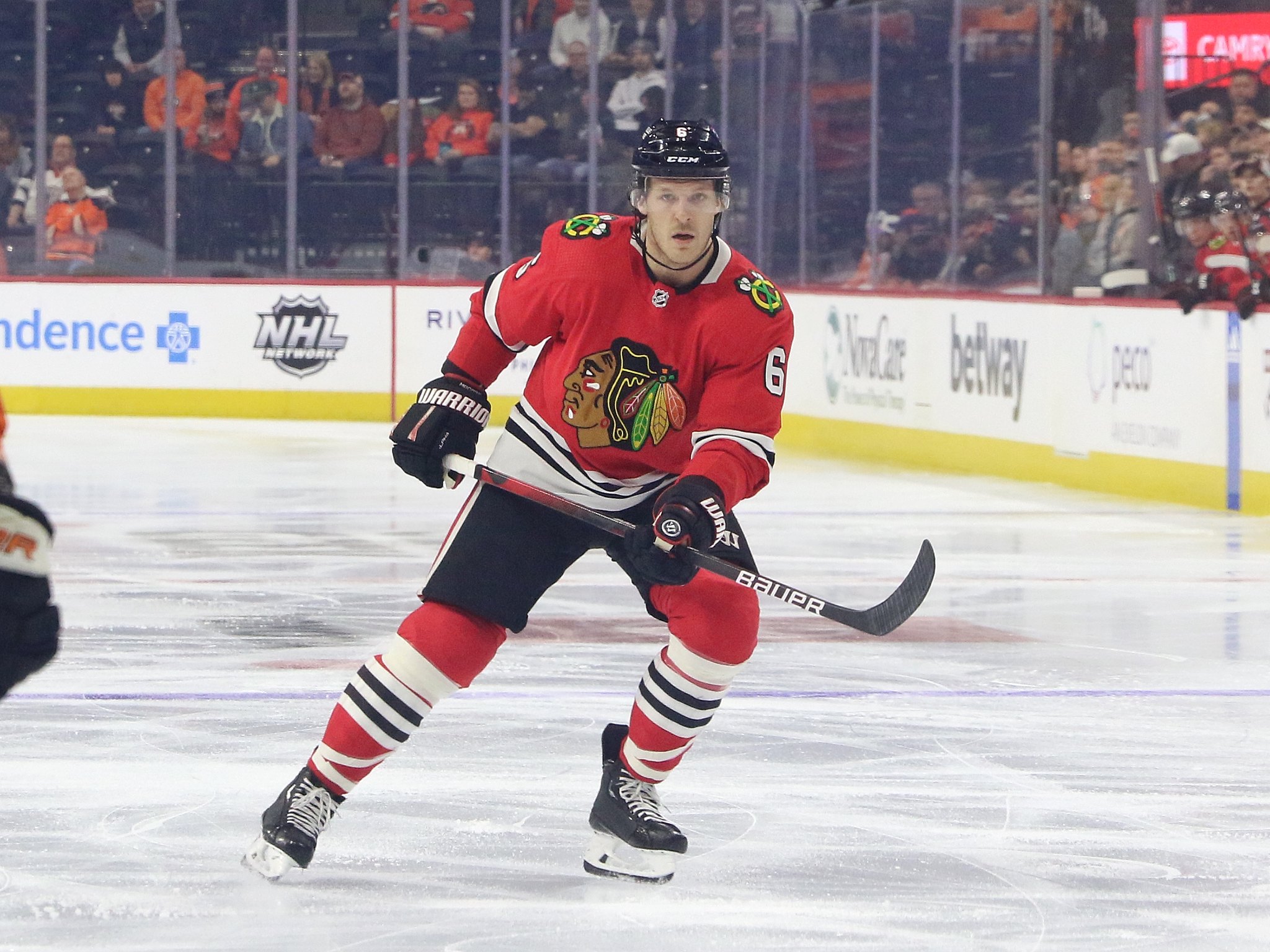 Mitchell writes that the Oilers would be wise to go after McCabe and explains:
Jake McCabe gets overlooked in trade talks, part of it may be due to his partial no-trade contract. As the deadline approaches, McCabe's list may change and his performance this season against elites suggests he would be an upgrade on Kulak on the second pairing. McCabe is more of a shutdown type and shouldn't be considered a strong offensive option. He has two years left after the 2022-23 season at $4 million AAV.

source – 'Lowetide: 3 trades that could help the Oilers this season and beyond' – Allan Mitchell – The Athletic – 01/25/2023
What Does Adding McCabe Mean Long-Term?
If the Oilers go this route, it's likely that Brett Kulak gets traded in the offseason. In order to make room for Broberg to keep progressing up the lineup, Edmonton needs to make room on their left side for him. Darnell Nurse isn't going anywhere and as Mitchelle suggests, McCabe would come in and plas more of a shutdown role on the second pair. If Broberg is your third-pairing option with the ability to move up next season, Edmonton has a more well-rounded left side that isn't much more expensive than it is this season. In fact, it could be less expensive.
---
Latest News & Highlights
---
The reason I say less expensive is because the key here is that Chicago retains anywhere from 35% – 50% of McCabe's contract. They should be willing to do so and how much will depend on the return going to the Blackhawks.
What Else Adding McCabe Allows the Oilers to Do
There are benefits to going after someone like McCabe and not a bigger fish on the trade market. First, it allows the Oilers to keep Broberg. Landing a marquee name like Chycrhun or Karlsson would likely mean sending the rookie blueliner the other way. Second, if Chicago retains salary and Broberg remains, the Oilers now have four solid left-side options to run into this season's playoffs with. Finally, going after a player that might only cost $2 – $2.5 million means Edmonton potentially has room to do other things.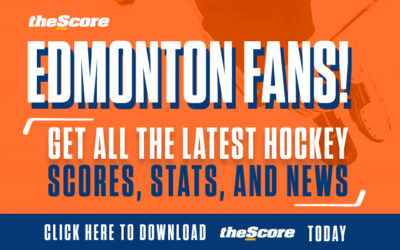 Whether the Oilers move Jesse Puljujarvi or Warren Foegele to Chicago or sends them somewhere else in other deals, Holland can potentially go after a depth center and a physical winger — both things Mitchell points out the Oilers have on their trade radar. Could going shopping in the discount bin for McCabe be the key to adding most of the pieces a cap-strapped Oilers team needs? Maybe. And, as Mitchell suggests, there's always a player like Luke Schenn to go after as a Plan B.