The Chicago Blackhawks came into the 2022-23 season believing they were in a winning scenario. The Blackhawks knew they were going into the year with a team that would fail enough for them to get a top pick in the 2023 NHL Draft, and they also went into it with a confident Patrick Kane and Jonathan Toews. Toews felt physically great, and Kane was optimistic that the team could prove people wrong. Having both in great spirits assured the organization that they could get one last dance while in the final year of their contracts. They could continue to play for the team they love, and fans could still witness their greatness. Then, they could ultimately get flipped to Stanley Cup contender at the trade deadline, and both sides can get what they want: for Kane and Toews, to win again. For the Blackhawks, to get more assets to complement a top draft pick. Sounds like a win/win for everyone, right?
Not so fast.
With the trade deadline less than 18 days away, it looks like both players and the organization will lose due to new circumstances that have popped up recently.
Blackhawks' Unlucky Time With Kane and Toews
Kane and Toews have had terrible luck the past few weeks, and it could not have come at a worse time. When it comes to Kane, he has been dealing with a knee/hip injury since 2021, but now it is more polarized because he missed three games this season, and he has not missed a game due to injury since 2015. It also doesn't help that he is in the midst of a career-worst season with 35 points in 48 games (nine goals, 26 assists).
Knowing this has made people skeptical about Kane's health, wondering if this injury has hindered him more than expected due to his lack of production. He had mentioned that he believes his injury is being overblown, stating, "I think I feel better than I did last year, and I had a pretty good season last year." However, teams interested in trading for him are concerned about the injury. The same article mentions Emily Kaplan's report that the New York Rangers decided to trade for St. Louis Blues superstar Vladimir Tarasenko instead of Kane because of injury concerns.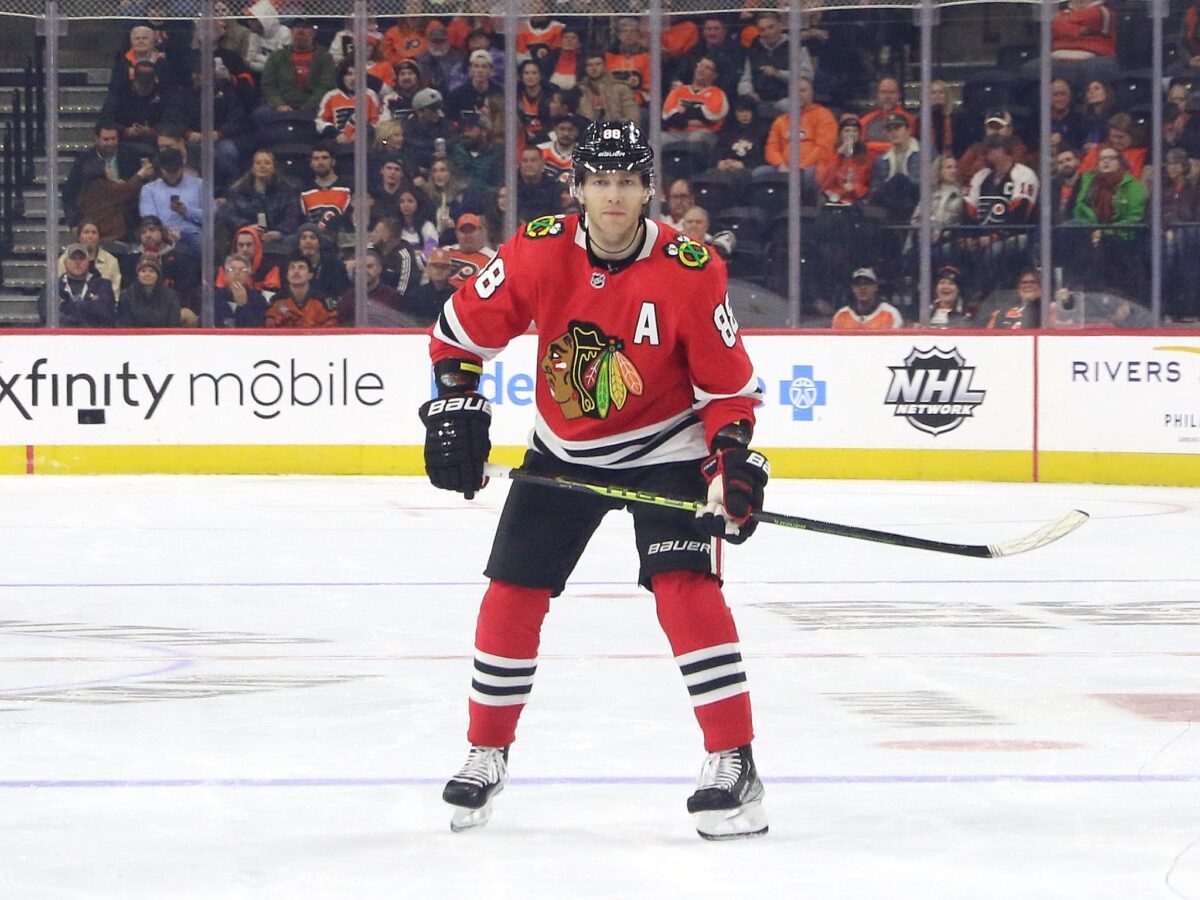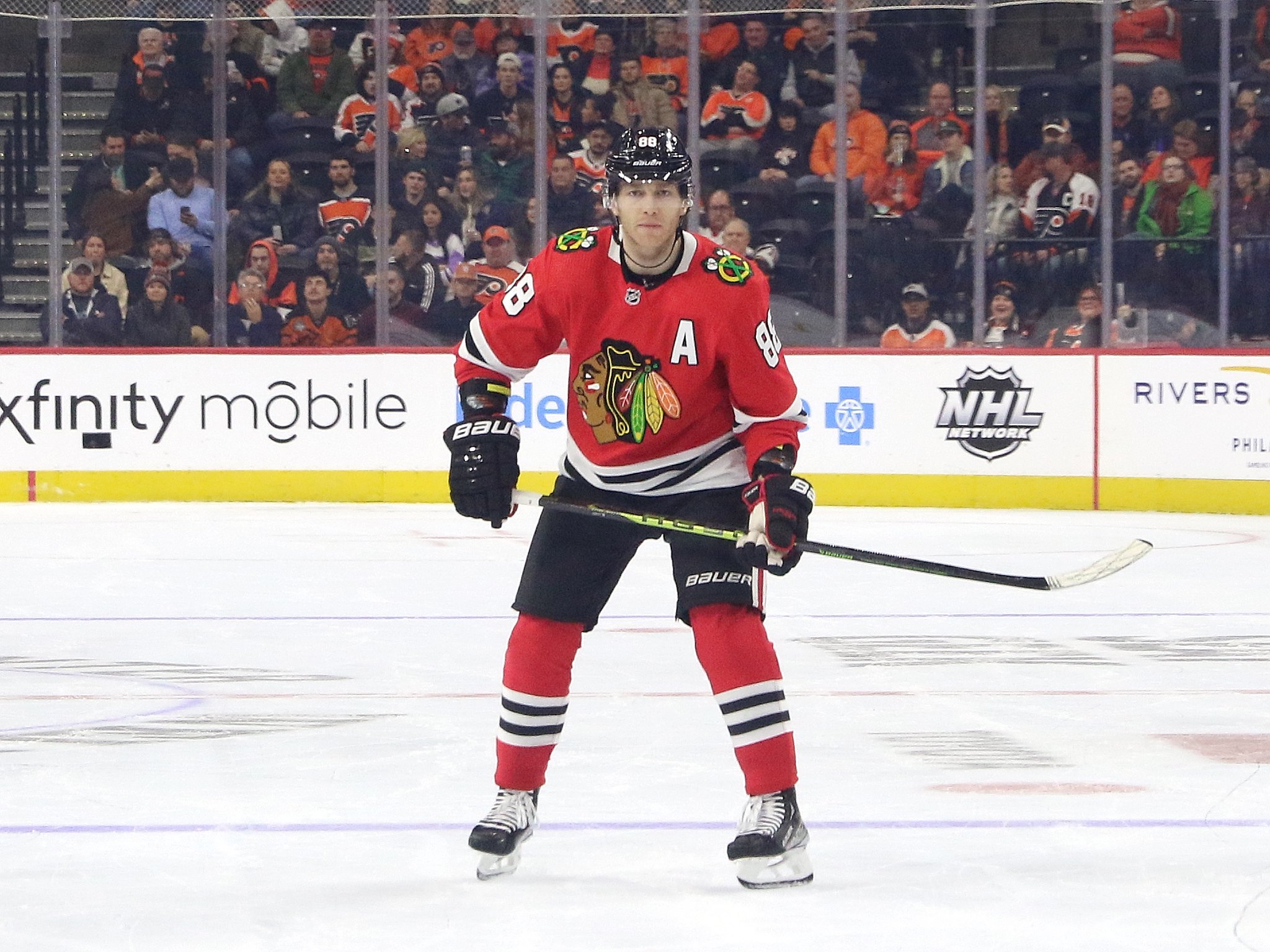 Furthermore, a new report by Sportsnet linking Kane to the Edmonton Oilers has his injury listed as a caveat in a potential trade. The good news is he is playing better lately, with eight points in his last 11 games, and he leads the Blackhawks in points, but it doesn't seem like that will deter fears. At the NHL All-Star Game, NHL insider Elliotte Friedman mentioned that Kane's NHL peers stated they can see he is not 100 percent. Due to his $10.5 million cap hit, it's a valid concern.
With Toews, he went into the season telling The Athletic that he was excited to prove everyone wrong, and prove himself right, that he could still play an 82-game season at a high level after having a career-low 37 points in 71 games last season (from 'Jonathan Toews on his Blackhawks future and beyond: Trade, free agent, retirement or rebuild?,' The AthleticNHL, 07/26/2022). But in his defense, he did miss the entire 2020-21 season due to chronic immune response syndrome, so it took him a bit to find his form again, and he did to start the year. He had 10 points in his first 13 games and still provides steady production. He has eight points in his last 12 games and still leads the NHL in faceoffs with a 63.29 percent success rate. He is third-best on the Blackhawks in points with 28 points in 46 games (14 goals, 14 assists). His production hasn't been elite but respectable.
Related: Oilers & Blackhawks Have Deal in Pocket for Patrick Kane [Report]
---
Latest News & Highlights
---
The downside is that Toews has missed the last three games with a non-COVID-related illness. Head coach Luke Richardson said he believes it is flu-related and that Toews will return sometime this week. The concern is that this is the third time since December he has dealt with an illness. This could be the simple cold and flu season getting to him, but considering his history, you have to believe his health could affect his trade value if he is not feeling his best and cannot play.
Blackhawks Shouldn't Be In This Position with Kane & Toews
Blackhawks' general manager Kyle Davidson never seemed married to the idea of keeping Kane and Toews on the team since he took over for Stan Bowman in Oct. 2021. However, now that their ability to move them at the deadline seems like a more challenging road with their health concerns and the fact that neither side has lifted their no-movement clauses to accept any deal, maybe the organization should have been more open to the idea of trading them years ago instead of feeling the pressure to move them now.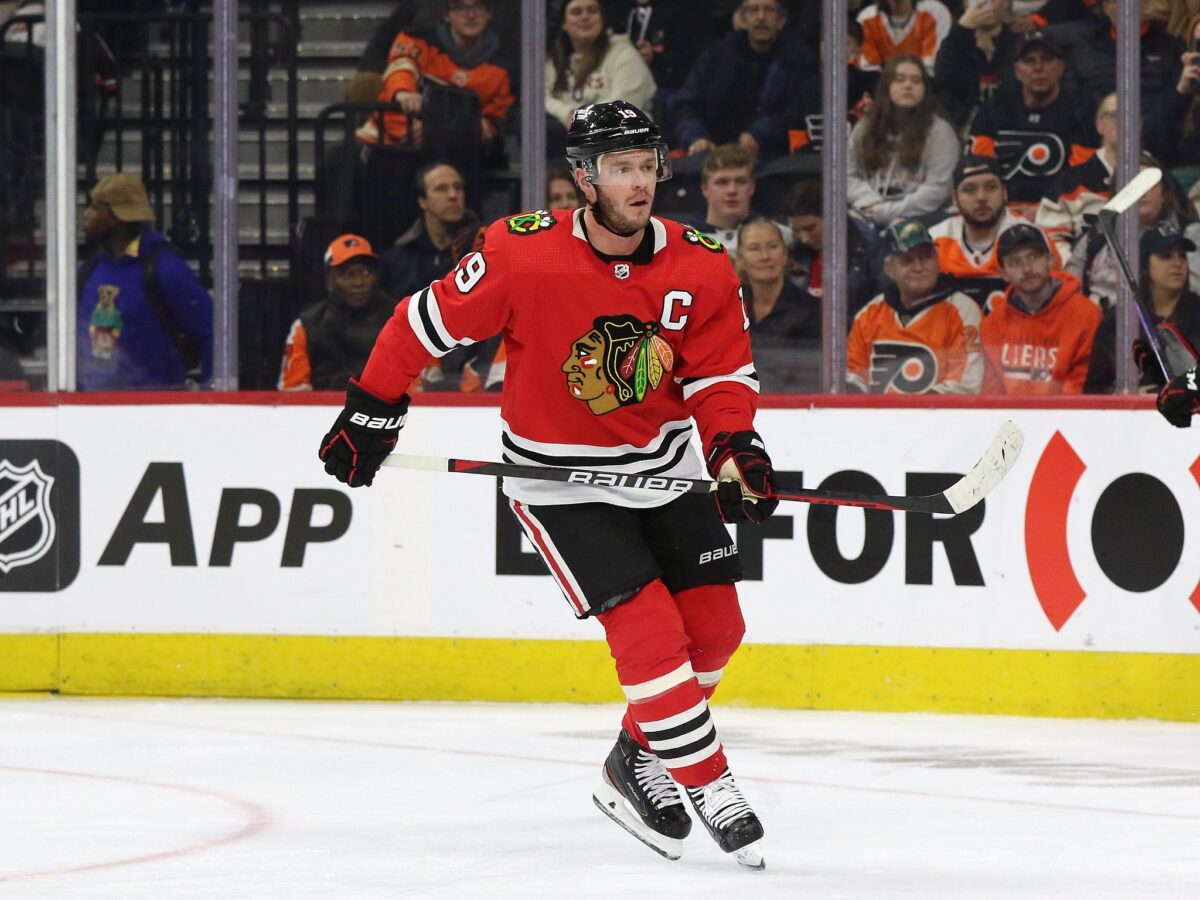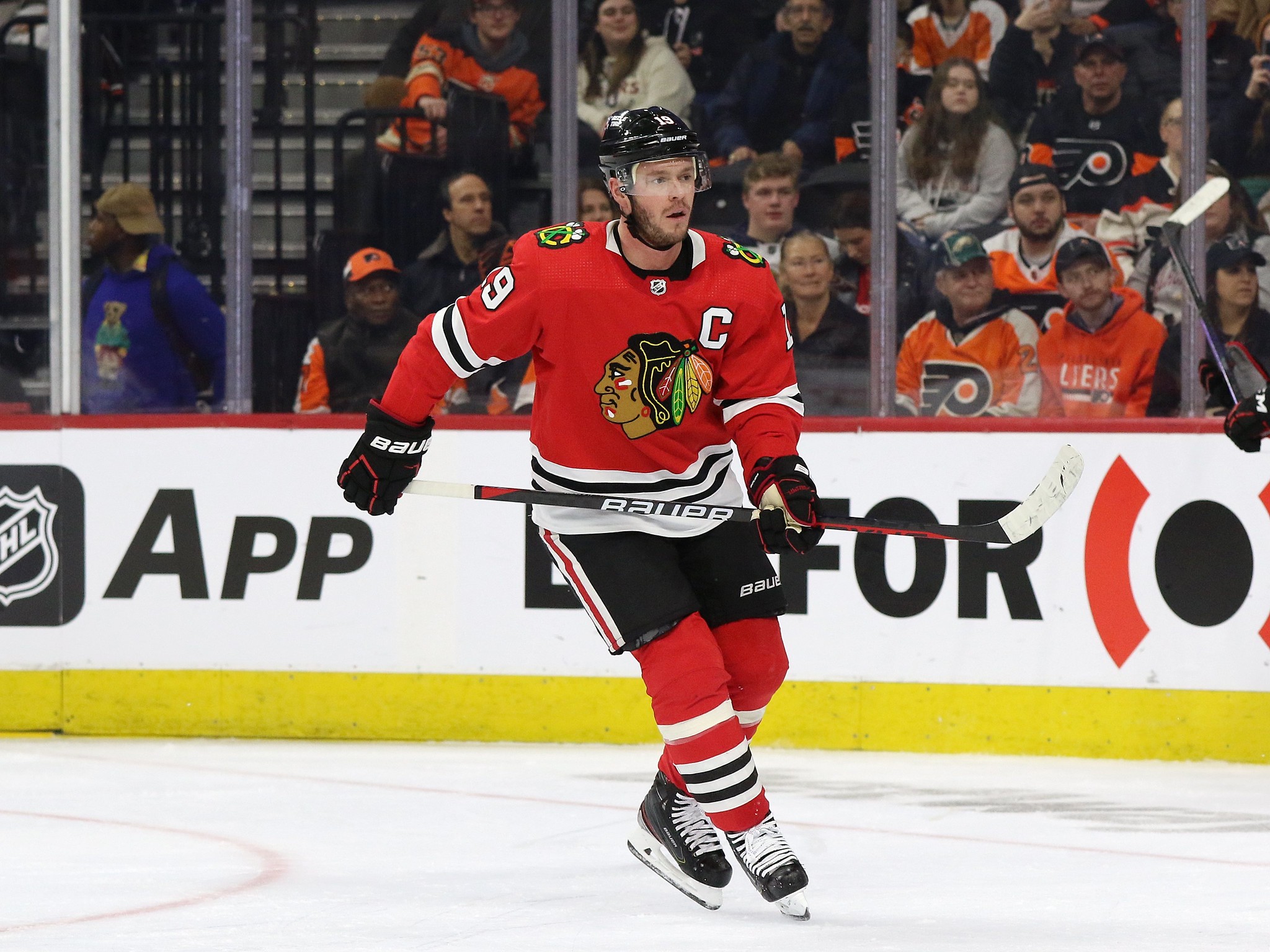 The Blackhawks have not made the playoffs since 2017 (excluding the Edmonton playoff bubble). Even though fans were optimistic they could return to the playoffs with Kane and Toews on their roster, it became increasingly apparent that the team was going nowhere fast. They traded virtually all of their first-round draft selections since 2011, they traded superstars like Artemi Panarin, their prospect pipeline was bare, and the "band-aid" solutions of adding Marc-Andre Fleury, Seth Jones, Tyler Johnson, and Jake McCabe last year weren't enough to get them sniffing the playoffs. They got worse.
The biggest eye-opener was back during the 2018-19 season when they got career-best years from Kane (110 points), Toews (81 points), Alex DeBrincat (76 points), and Erik Gustafsson (60 points) and still finished second-worst in the Central Division and 12th-worst in the NHL. That was the biggest signal that the team needed to start anew, and it starts with Kane and Toews.
Looking back on 2019, the right choice may have been to approach them about a trade then. You could say maybe the Blackhawks had optimism that they were going in the right direction with their career years, but if they had traded Kane and Toews when they had high value, they could have gotten a massive haul that would have shortened the timeline of the rebuild. Maybe if they had parted ways then to acquire assets, they wouldn't have needed to trade DeBrincat to the Ottawa Senators or Brandon Hagel to the Tampa Bay Lightning for draft capital. Instead, they could have built around them.
Related: Blackhawks Q&A: Effects of Kane & Toews Staying or Leaving
Of course, that is easier said than done. It's questionable whether Kane and Toews would have agreed to move on at the time, but again, most could see the team was not headed for success, and not at least exploring that possibility may have set them back. Now, the Blackhawks are in a position where they want to get something for either one of them instead of risking letting them walk in free agency for nothing, even if the return is not "ideal" due to their current circumstances.
Blackhawks Need to Start Fresh
Kane and Toews are the Blackhawks. They mean more to the team and the city than most people outside of Chicago realize. No one wants them to be traded, but NHL history shows that getting back to the top sometimes means making crushing decisions.
For example, when Matt Duchene requested a trade from the Colorado Avalanche in 2017, he was at peak value with 10 points in 14 games to start the year on one of the worst NHL teams, had one year left on his five-year contract, and was 26 years old. It was tough for the Avalanche to part with the face of the franchise. Still, they got crucial draft picks and players from Ottawa and Nashville Predators in the three-team trade that played a big part in helping Colorado win the Stanley Cup in 2022. They got defensemen Samuel Girard and Bowen Byram as part of the return. It has long been debated wondering where the Avalanche would be if they hadn't traded Duchene, as who knows if they would have been the powerhouse they are now.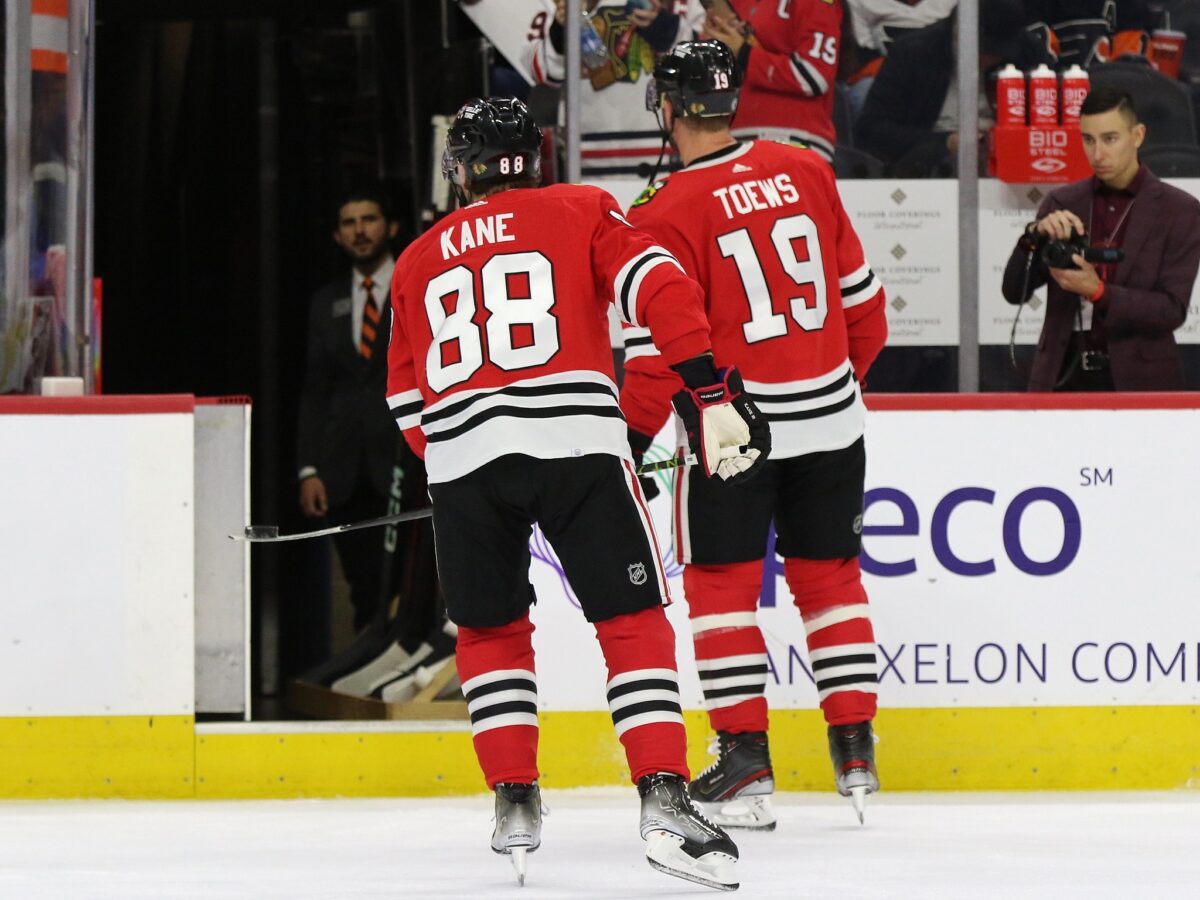 These decisions are not easy but are sometimes necessary. The Blackhawks now seem to be in a lose/lose position with Kane and Toews. They are not at peak trade value, although they are some of the best to ever play in the NHL and would make great additions to any team. Moreover, there is still a chance they will choose to stay with the Blackhawks because of possible dwindling interest from teams, or there may not be an offer that fits their preferences. On the flip side, the Blackhawks have 13 picks in the first two rounds of the next three NHL drafts, they are heading toward being in the Connor Bedard sweepstakes for the first overall pick in the 2023 NHL Draft, and their prospect pipeline was recently ranked fifth-best in NHL by The Athletic on Feb. 5, jumping from 25th last year. (from 'Chicago Blackhawks are No. 5 in 2023 NHL prospect pool rankings,' The AthleticNHL, 02/05/2023).
So, in the end, you could say Chicago may end up okay even if Kane and Toews stay, but that's not the point. The point is that they should have done this sooner, and they could have built another elite team with the talent they were forced to part with. Now, their backs are against the wall, hoping they can at least get something for Kane and/or Toews to stockpile more assets, as their tradable pieces like Max Domi, Andreas Athanasiou, and Jake McCabe are not guaranteed to fetch the best returns. However, it looks the most promising for McCabe.
Winning ultimately comes with a price of a rebuild, and right now, Kane and Toews are the missing links to a necessary, from-the-ground-up reset, and it seems like neither side will ultimately get what they want if they leave or stay as they all missed their window of opportunity.
---
---