In this edition of the Vancouver Canucks News & Rumors, the Calgary Flames and Boston Bruins are interested in Luke Schenn. Meanwhile, the club talked with the Toronto Maple Leafs about Tyler Myers. Also, a Brock Boeser trade likely hinges on the interest in Timo Meier.
Calgary & Boston Interested in Schenn
Sportsnet's Elliotte Friedman mentioned the Flames and Bruins are two teams interested in Schenn. Previously, the Bruins and Tampa Bay Lightning were in on the blueliner, but The Fourth Period's David Pagnotta reports Tampa is out of the mix. Pagnotta adds the asking price for Scehnn is a third-round pick and another asset.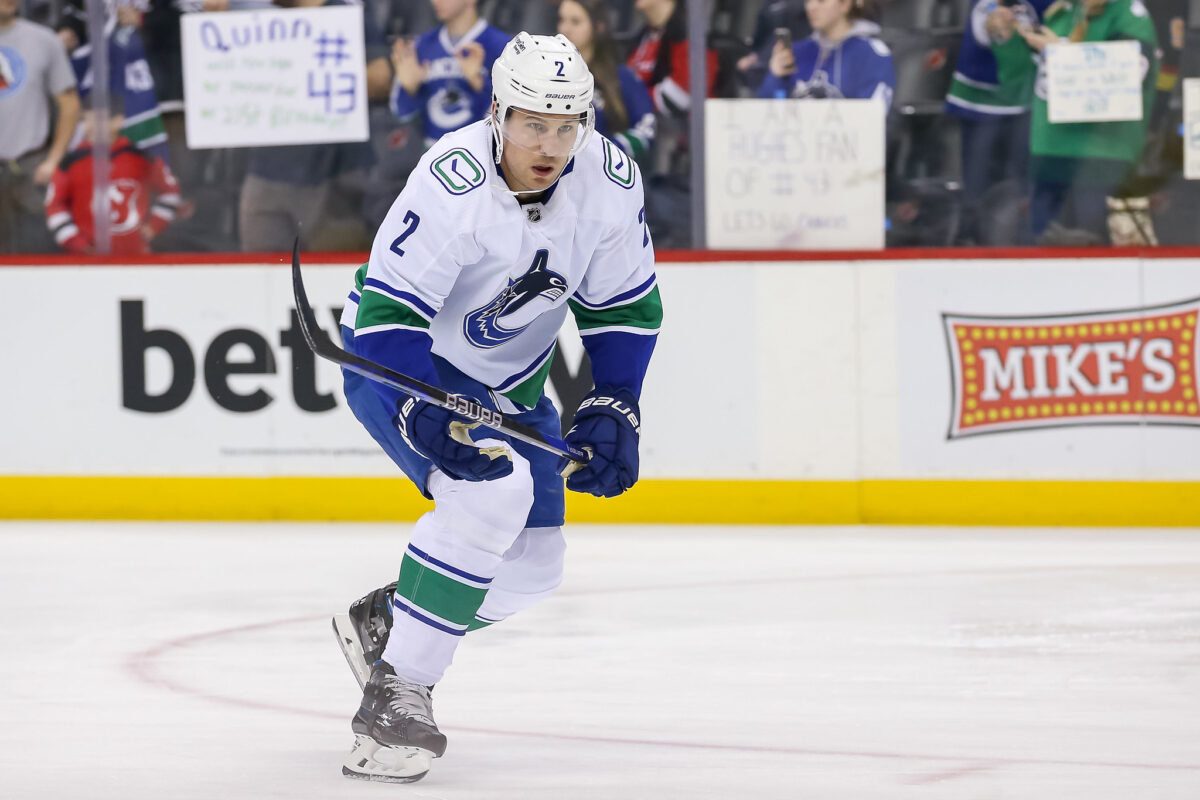 Schenn is the most likely asset the Canucks will move. At 33 years old, trading him instead of extending him seems like the best move. Receiving a third-round pick and potentially a prospect for Schenn is a no-brainer for the Canucks.
Canucks & Maple Leafs Trade Talks
Pagnotta also reported the Canucks and the Maple Leafs have engaged in trade talks about a Myers deal. However, Friedman noted a trade involving the defenceman with Toronto is not happening as the organization is interested in looking for a forward.
Related: Canucks' Targets in Potential Demko Trade with Penguins
---
Latest News & Highlights
---
However, the Maple Leafs can add up front and to the blue line in a trade with the Canucks. As The Athletic's Joshua Kloke and Harman Dayal suggest, Schenn and Conor Garland are two players the club can trade for (from 'Maple Leafs-Canucks trade ideas: Can a Conor Garland and Luke Schenn deal happen?' The Athletic, February 8, 2023). Garland would be a helpful top-nine piece the Maple Leafs can add while adding a hard-hitting bottom pairing defenceman in Schenn. Also, trading for the former Maple Leafs' first-round pick will guarantee their division rivals, the Bruins, won't add him.
Boeser Trade Hinges on Meier
Friedman said Boeser might not hear any trade news until the San Jose Sharks move Meier. Clubs in on the Sharks forward could switch their focus to Boeser if they believe the asking price is too high.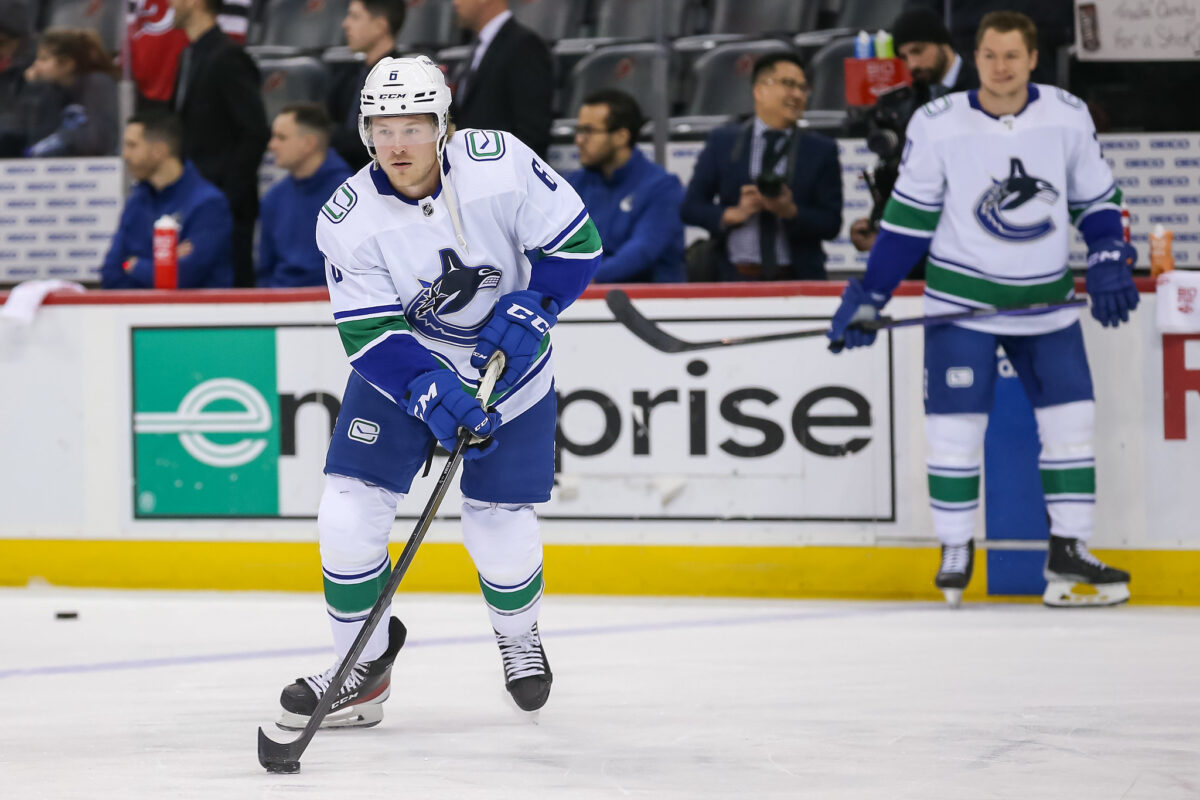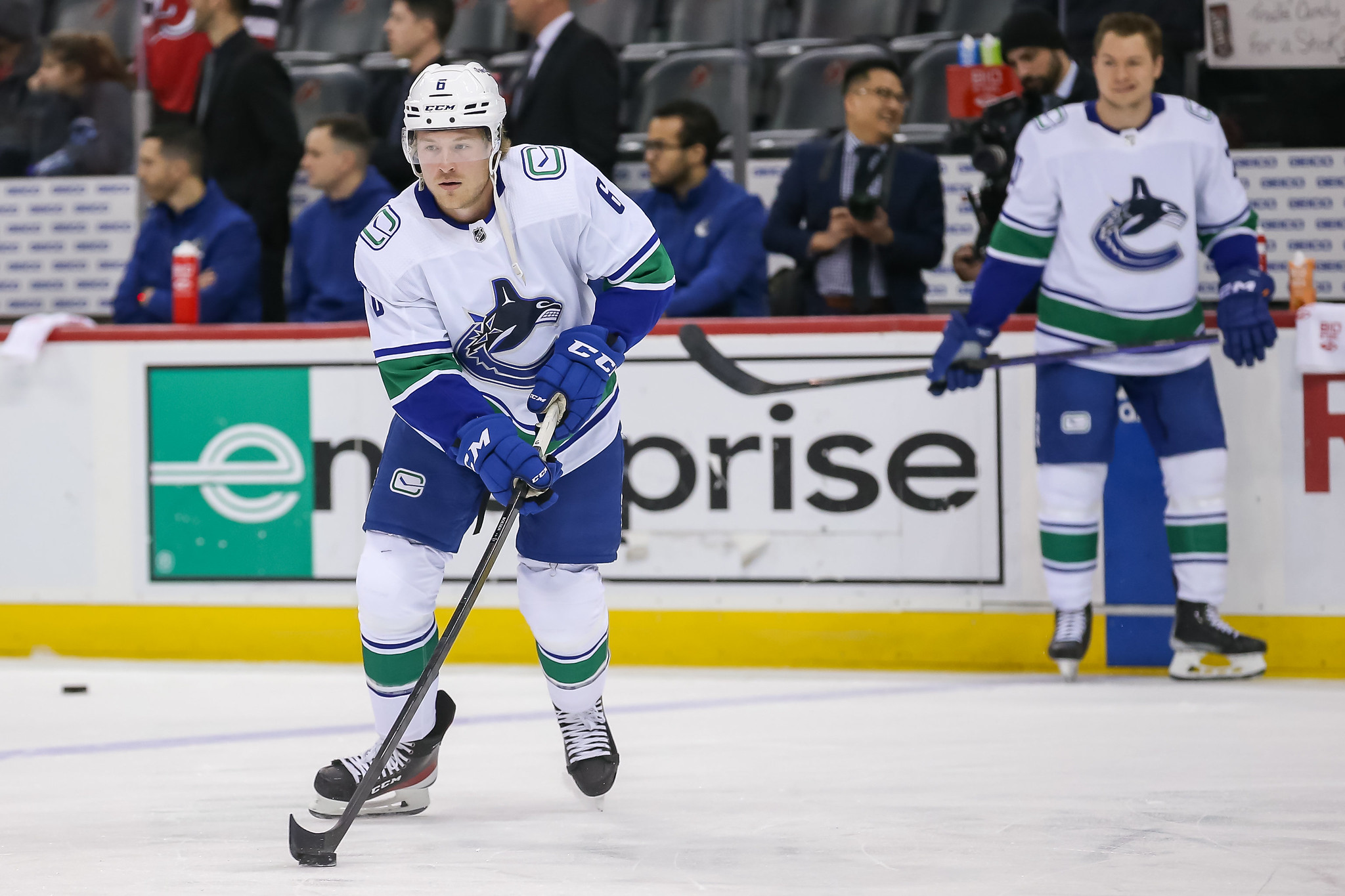 The Canucks gave Boeser's agent, Ben Hankinson, permission to find the club potential trade partners. The New Jersey Devils and Minnesota Wild were reportedly interested in the forward. General manager Patrik Allvin said he doesn't want to force a trade as the forward is still young.
"The team wasn't good off the start from training camp, and Brock had his injury and never really got going," Allvin said. "I will say that I think Brock has been playing his best hockey here over the last few games. More energy, better pace, more involved. He's getting his points, and a lot of them are five on five, which is pretty impressive. I still believe that he's a good player, and I don't want to give up on him. "

Over the past 17 games, Boeser has scored four goals and posted 15 points, 13 points coming at even strength. He's played better as of late, which is a good sign. However, the Canucks can sell high on him now compared to when they first allowed his agent to talk to other teams. He is proving he can be an offensive contributor to any team he joins.
Canucks Interested in Valterri Pulli
Jeff Marek mentioned on the 32 Thoughts: The Podcast the Canucks have shown interest in Valtteri Pulli. Pulli is a 6-foot-6 undrafted left-shot defenceman. Teams cannot sign the blueliner until the end of his season in Finland's Liiga. Marek said he is a late bloomer, scoring three goals and posting 14 points in 47 games at 21 years old.
At 6-foot-6, he is a good skater and has flashed some offensive skills, but is a chaos creator in the defensive end. If the Canucks sign him, they will likely assign him to the Abbotsford Canucks in the American Hockey League next season. The current Canucks front office signed a few overseas players last offseason, notably Andrei Kuzmenko. Therefore, targeting Pulli isn't surprising.
Spencer Martin Placed on Waivers 
Allvin announced the Canucks placed goalie Spencer Martin on waivers for the purpose of assignment to Abbotsford. He served as Collin Delia's backup on Monday despite being placed on waivers. Martin played great as a backup but struggled as a starter when Thatcher Demko suffered an injury in December. He has an 11-15-1 record this season, with a 3.99 goals-against average and a .871 save percentage.
You may also like: