The Chicago Blackhawks have been in complete free-fall mode over the last month, losing 14 of their last 16 games. After a surprising 4-2-0 start, it could be just weeks before the team begins selling off pieces and reloading. While he might not be the flashiest among the team's potential trade chips, Jujhar Khaira could provide solid bottom-six depth for many contenders.
Khaira's on the second season of a two-year, $1.95 million contract ($975,000 cap hit). After facing injuries throughout 2021-22, the British Columbia native has stepped up nicely this season. Despite just five points (three goals, two assists) in 19 games, he has given the Blackhawks decent versatility while even getting some looks on the power play.
He isn't much of an offensive force, but Khaira is a good role player. It's hard to see him being part of Chicago's future, though, and a deal makes sense with his contract set to expire this offseason. Should the Blackhawks look to move Khaira, here are four potential trade partners.
New York Rangers
The New York Rangers have a respectable 11-9-4 record; however, their start this season has been a bit underwhelming, considering their run to the Eastern Conference Final last postseason. Led by Adam Fox, Artemi Panarin, and Igor Shesterkin, the team has an above-average core in place. That said, some secondary scoring might benefit the club, along with some toughness, both of which Khaira would bring.
Related: Blackhawks Are Smart to Reunite Kane & Toews on a Line
---
Latest News & Highlights
---
With forwards such as Julien Gauthier, Sammy Blais, and former Blackhawk Ryan Carpenter in the mix, Khaira wouldn't be much of an upgrade offensively from the Rangers' current options. Having said that, he would give some additional flexibility, which might be a necessity for a Rangers team certainly looking to improve on last season's success.
It's also worth mentioning the Rangers' power play has a 20.7 percent success rate, which sits 18th league-wide. Barring injuries, Khaira likely wouldn't be much of a power-play specialist for a far more talented Rangers squad, but the experience he has gotten in Chicago would nonetheless come in handy.
Winnipeg Jets
It's been nearly seven years since the Blackhawks and Winnipeg Jets last made a deal together, dating back to the Andrew Ladd trade in Feb. 2016. Whether that changes soon remains to be seen, but Khaira would be a nice option should the Jets look to bolster their depth. After falling short of the playoffs in 2021-22, the Jets have stepped up big under new head coach Rick Bowness, but their forward group could use some reinforcements with both Nikolaj Ehlers and Mason Appleton out.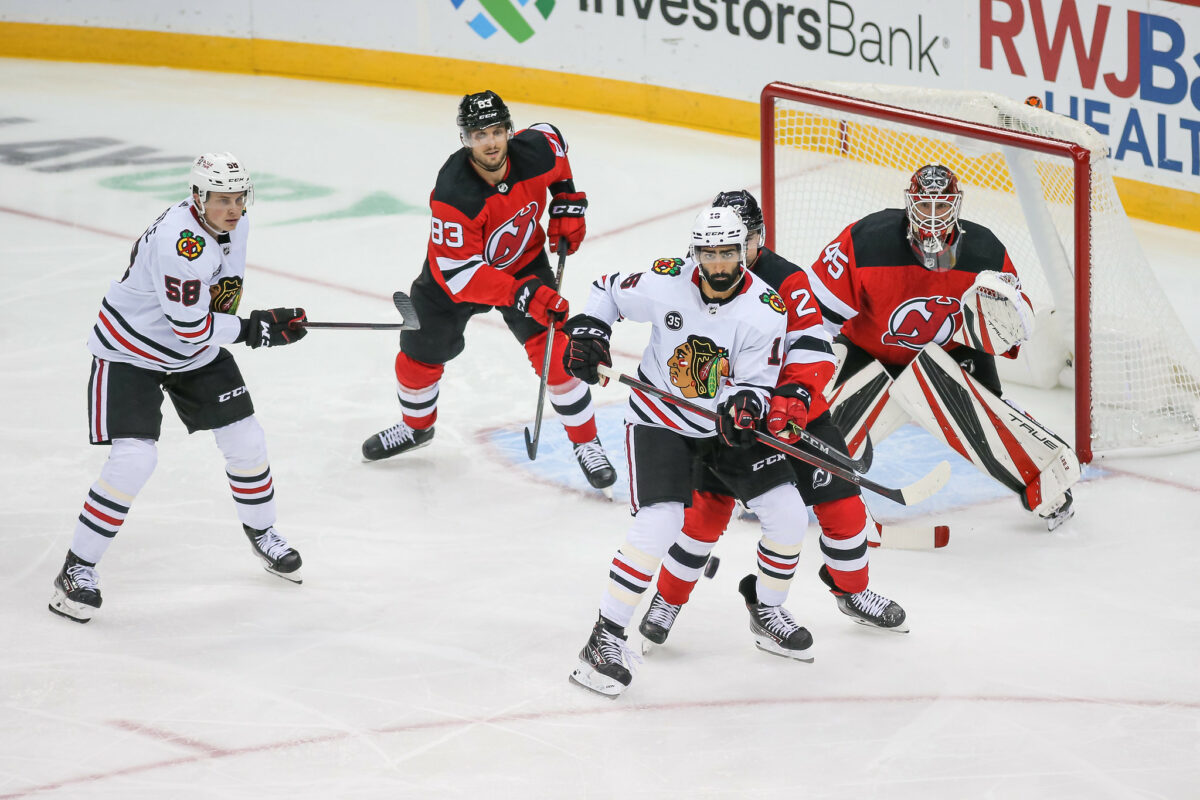 The Jets have some good bottom-six forwards, but Khaira would bring a veteran presence, complementing younger players such as David Gustafsson and Axel Jonsson-Fjälby. He'd also fit the team's revitalized culture under Bowness; like the Blackhawks, Bowness has helped Winnipeg become a hard-working bunch, albeit with far more talent. If adding depth is a priority for Winnipeg, Khaira would make sense.
Colorado Avalanche
Like the Jets, the Blackhawks don't make deals too often with the Avalanche. Yet, with a realistic shot to repeat as Stanley Cup champions, it wouldn't be surprising to see Colorado once again improve their forward depth. Last season, the Avalanche acquired Nico Sturm, Andrew Cogliano, and Artturi Lehkonen down the stretch. With that in mind, Khaira could be one of several targets should Colorado follow a similar path come this season's deadline.
Related: 4 Things Blackhawks Fans Should Be Thankful For in 2022
As a role player, Khaira would fit in nicely on a contending Avalanche squad. Even though the team recently boosted its depth by signing Alex Galchenyuk, he'd slot in nicely in the bottom-six, likely challenging forwards such as Martin Kaut and Dryden Hunt for a regular role. If anything, he could also improve a middling penalty kill, which has a 76.8 percent success rate and lags behind other contenders.
Granted, Colorado has been hit hard by the injury bug lately, given Gabriel Landeskog, Valeri Nichushkin, and Evan Rodrigues are all out. But as long as that trend doesn't continue, Colorado might not need to make too huge of a splash in the coming months with an above-average core in place. If loading up on depth is once again the way to go for the defending champion, Khaira would be a logical fit.
Edmonton Oilers
Among Khaira's possible suitors, his old club, the Edmonton Oilers, can't be ruled out. With Evander Kane out long-term, the team might be more in the mix for a top-six forward right now, but Khaira could be a viable option if the Oilers want to bolster their depth. He is familiar with the team, of course, where he had his career season in 2017-18, scoring 21 points in 69 games. Even as a role player, having a recognizable face around come playoff time wouldn't hurt.
Much like the Avalanche, injuries have recently hurt the Oilers' depth. While this has given a chance for their current role players and young forwards, such as Dylan Holloway, to receive more opportunities, Khaira would bring good mentorship, considering his experience with the club.
The Oilers have faced tough competition in the Pacific Division after many considered them a preseason favorite, including a rejuvenated Vegas Golden Knights squad and the red-hot Seattle Kraken. However, they have the tools to make another postseason run after falling flat in last season's Western Conference Final. Loading up on depth proved successful for Colorado last season; should Edmonton go this route, a reunion with Khaira would certainly work.
The Blackhawks have a plethora of bottom-six forwards right now. Though this isn't a bad thing, it would be logical for general manager (GM) Kyle Davidson to try and move some, given the team is nowhere near contention. He probably isn't the first name most clubs would have in mind, but considering Khaira's recent success, it wouldn't be shocking to see teams come calling about the 28-year-old forward.
---
---
---
---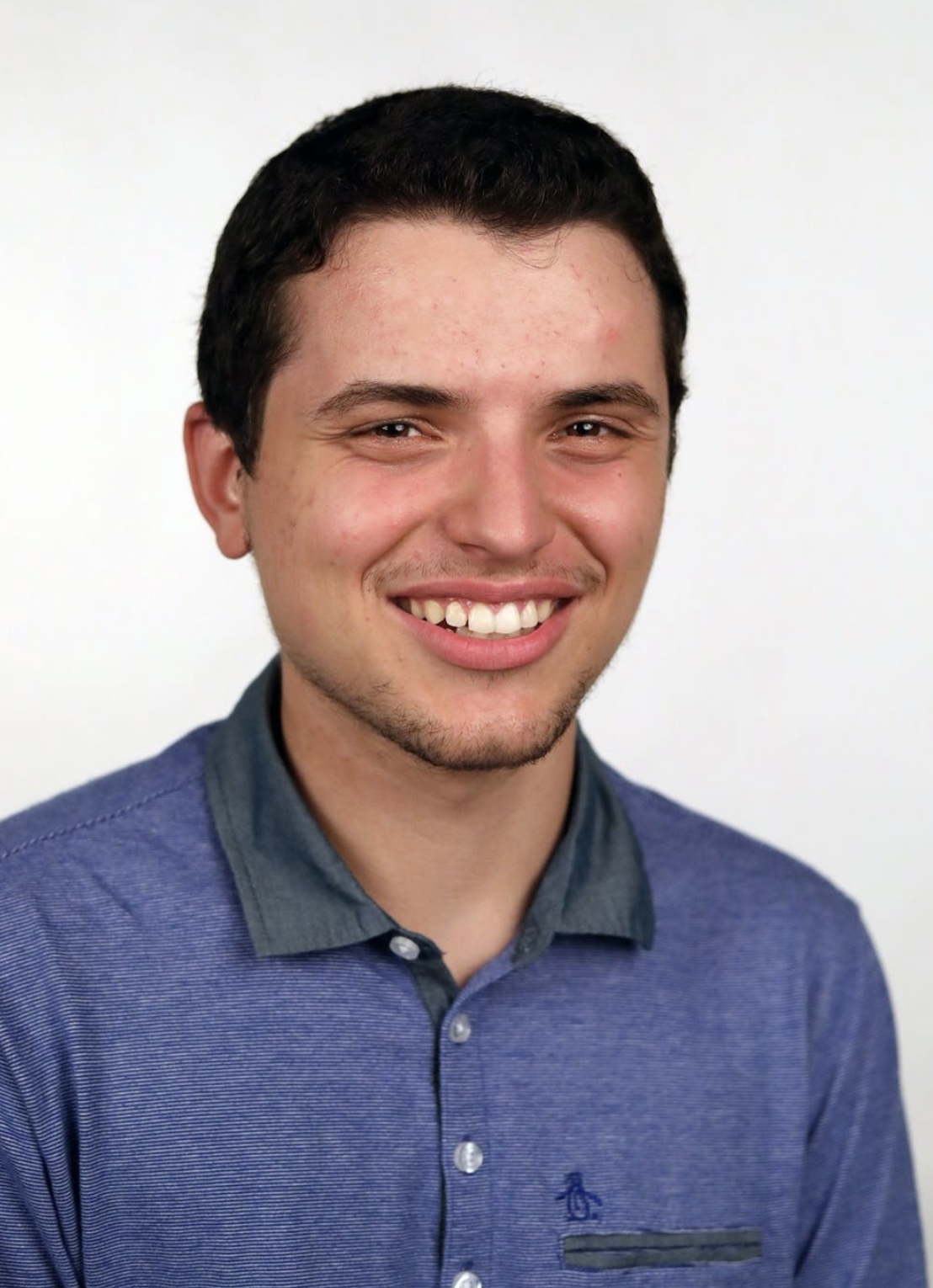 Connor Smith covers the Chicago Blackhawks for The Hockey Writers. He's based in the Chicago area and is currently pursuing his master's at the Medill School of Journalism at Northwestern University. He received his bachelor's degree from Ball State University in May 2022 and has experience reporting and editing for The Ball State Daily News, the campus' student newspaper, along with interning for Best Version Media (BVM) Sports. You can learn more about Smith and his work through his online portfolio, connornsmith0719.wordpress.com.