The Winnipeg Jets had a successful November, going 8-3-0 and playing a hard-working, sustainable brand of hockey under head coach Rick Bowness.
Related: 3 Jets Who Excelled in November
If they want to keep the good times going in December, there are three things they must do.
1) Manage Hellebuyck's Workload
The 11-game November the Jets just completed pales in comparison to the 16-game-in-31-night run that faces them beginning Dec. 2 with a home tilt against the Columbus Blue Jackets. Managing their number-one goaltender's workload through this busy stretch will be key.
---
---
Hellebuyck, after a subpar 2021-22 season by his standards, has returned to Vezina-calibre form, with an 11-5-1 record, 2.29 GAA, .931 SV%, and three shutouts. He is a workhorse who loves the crease, but still needs rest from time to time.
Bowness has turned the Jets around in a big way, but one thing he cannot do if he wants his team to be successful during the stretch run in a couple of months is ride Hellebuyck too hard right now.
Last season, Hellebuyck was overworked and obviously dead-tired by March, and as a result his play dipped badly when they were on the playoff bubble and needed him most to excel. His workload was especially high through December and January, when he started every game for six weeks.
Bowness must put more trust in backup David Rittich than former coaches Paul Maurice and Dave Lowry put in Eric Comrie last season, and allow Rittich to lighten the load so Hellebuyck is fresh for pivotal games in the last quarter of the season and possible playoffs.
The 30-year-old Rittich hasn't exactly had a career resurgence since joining the Jets this offseason, but has been serviceable when called upon, with a 3-1-0 record, 2.77 GAA, and .890 SV% in four starts.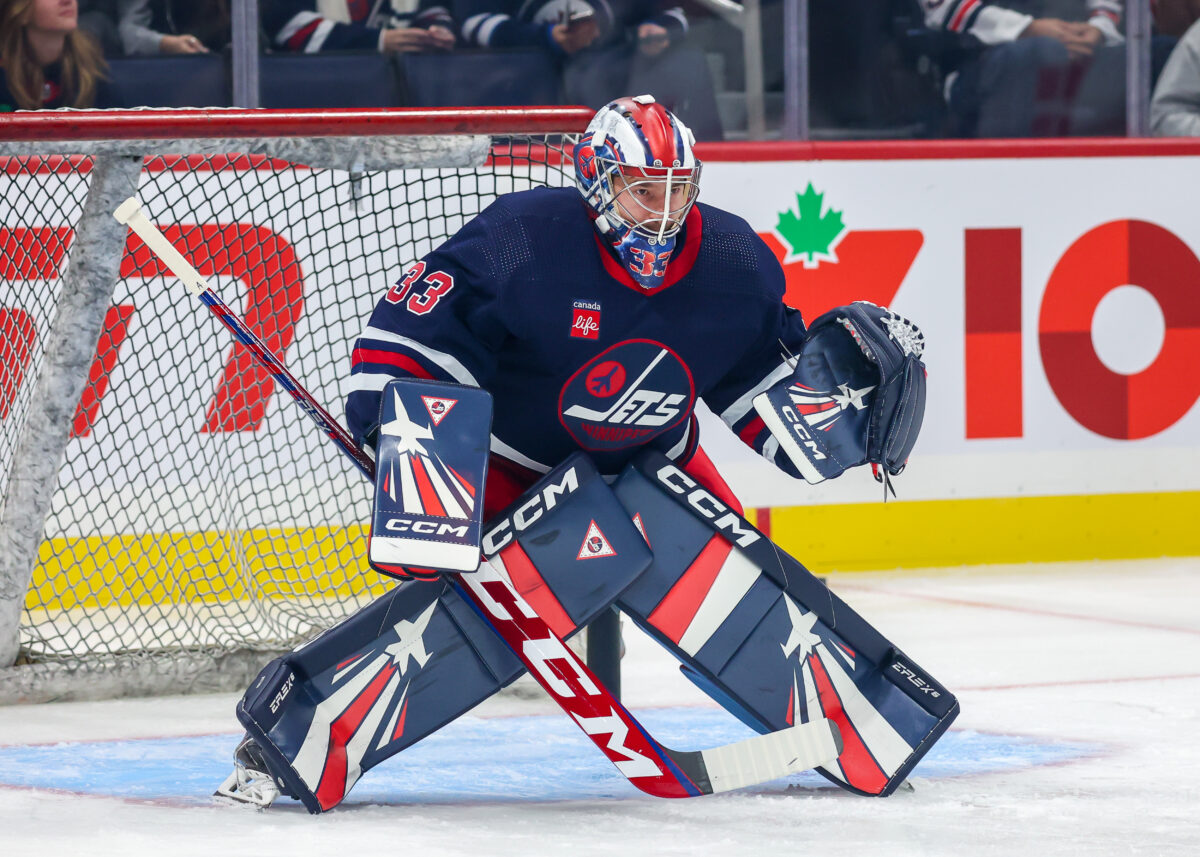 Hellebuyck was able to start 10 of 11 games in November as the Jets often had two days of rest between contests and just one back-to-back situation. No such luxury exists in December, as they have a game nearly every second day and three back-to-backs (Dec. 8 and 9, Dec. 17 and 18, and Dec. 22 and 23.)
---
Latest News & Highlights
---
Rittich should start one of the first three games of the month between Dec. 2 and Dec. 6 and a game during each of the back-to-backs — most likely against the Chicago Blackhawks on Dec. 9, the Vancouver Canucks on Dec. 17, and the Washington Capitals on Dec. 23.
2) Monitor the Scheifele/Wheeler Situation
Mark Scheifele and Blake Wheeler on the same line is like caffeine or alcohol — good in small amounts, with too much leading to potential trouble.
Bowness reunited Scheifele and Wheeler — longtime linemates in seasons past — three games ago, and there's no doubting the familiarity and chemistry factors between the two. It has paid off as the pair, with Cole Perfetti on their left, has combined for five goals and seven assists in those three contests.
Bowness must be careful with this experiment, though. Under Maurice over the two previous seasons, they were the worst 5-on-5 forwards on the entire team, and them on the ice at the same time for 20-plus minutes per game often led to disaster. They finished last campaign a minus-32.
It's a different situation now that Scheifele has recommitted himself to giving full effort after phoning it in defensively last season and Wheeler has been re-energized since the responsibilities of a captain— which he wasn't suited for — no longer rest on his shoulders after Bowness stripped him of the C in September. The young Perfetti's creativity also complements both veterans' skill set nicely.
At the first sign of regression or shoddy effort, though, Bowness should break up the reunion. It's like stopping after one espresso or one shot of Fireball.
3) Keep Getting Bottom Six Contributions
It'd be silly to waste time on the need for the Jets' top six to keep clicking — obviously, the better Scheifele, Wheeler, Kyle Connor, and Pierre-Luc Dubois do, the better off the Jets are — so it's worth focusing on how the bottom six has chipped in and must keep doing so.
Related: 20 Jets Observations From Their First 20 Games
Team depth was a point of concern coming into the season as the Jets lost Zach Sanford, Paul Stastny, and Evgeny Svechnikov in the summer and didn't add much. There was some question as to whether the third and fourth lines would be good enough to make a difference.
The bottom six has been better than advertised and has ensured the Jets are not a two-line team. The group has done well most nights shutting down opponents, and Adam Lowry, David Gustafsson, and Axel Jonsson-Fjallby have featured heavily on a stout penalty kill that's improved by seven percentage points from a season ago.
Bowness and company are getting good value out of players who were, respectfully, spare parts coming into the season. Jonsson-Fjallby was a last-minute waiver pickup from the Capitals and he's carved out for himself a role as a penalty killer and speedster who can be patched into the top six.
In the same category is Saku Maenalanen, Jonsson-Fjallby's line mate. Maenalanen returned to North America after three years overseas and the team was not quite sure what they had in him. The 28-year-old has proven he belongs on an NHL roster, with three goals and an assist. The pair flank Lowry, who has twelve points and is on pace for 46; that would be the best mark of his career by far and more than double his output of 21 points in 79 games last season.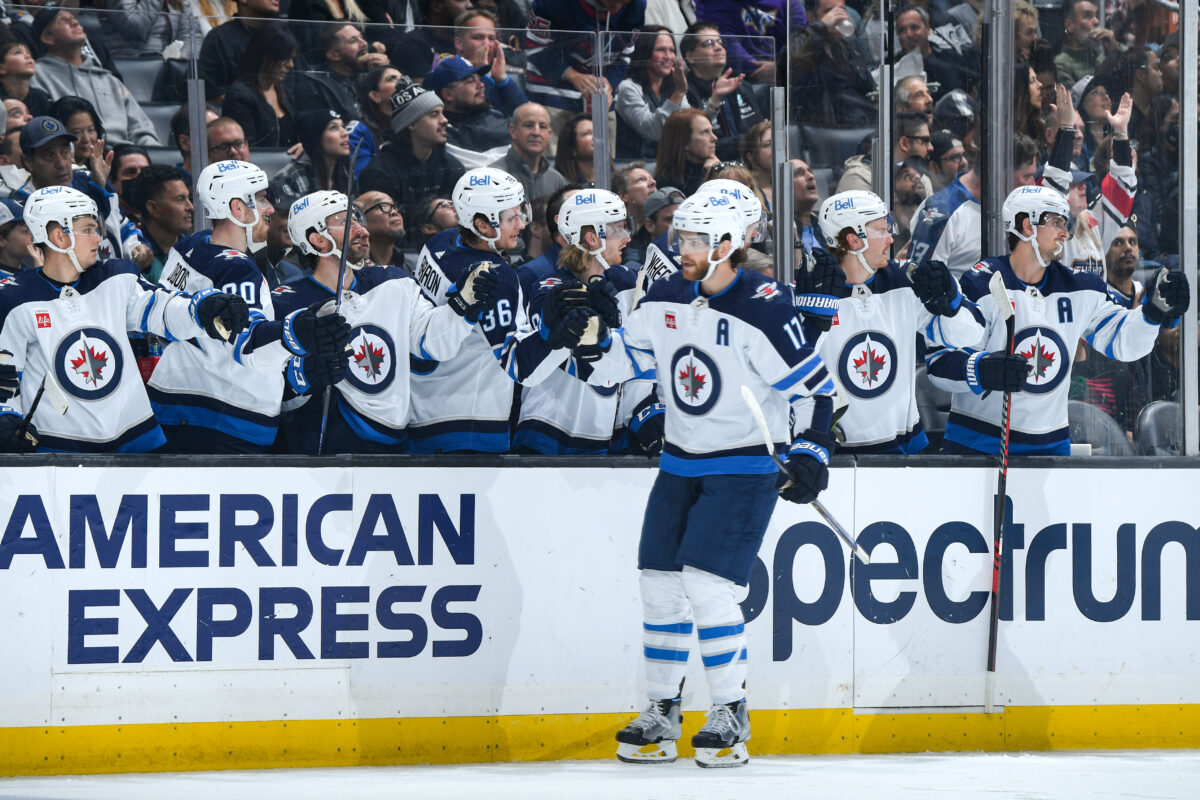 Players who began the season in the AHL have also scrapped to become regulars again or for the first time. Jansen Harkins was the odd man out after training camp, but took his demotion to the Manitoba Moose in stride. After recording nine points in nine games there, he was called back up and has two goals and an one assist in eight games.
Mikey Eyssimont, who had a number of forwards ahead of him on the depth chart but led the Moose in scoring last season with 42 points, has also impressed in his eight games with his spark-plug, no-hold-barred play-style. Bowness has actually scratched veteran Sam Gagner to keep Eyssimont — who has a goal and two assists — in the lineup for the past two games.
Bowness would be wise to give these players meaningful minutes. Rolling four lines makes the Jets a bigger threat and makes it more likely they'll stay in a playoff position.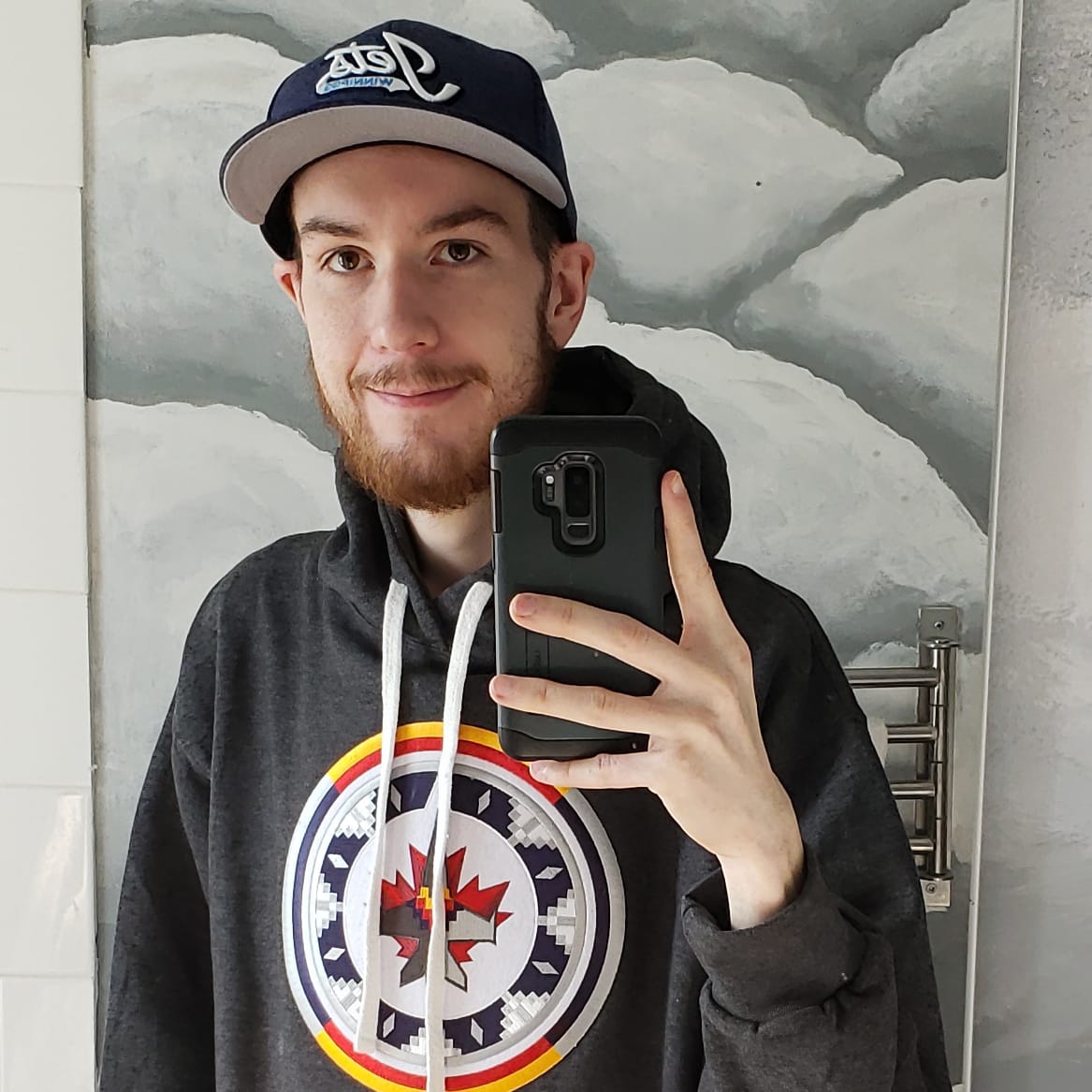 Declan Schroeder is a 27-year-old communications specialist and freelance journalist in Winnipeg, Manitoba. He holds a diploma in Creative Communications with a major in journalism from Red River College and a bachelors in Rhetoric and Communications from the University of Winnipeg.
Deeply rooted in the city's hockey culture, the original Jets skipped town when he was two and the 2.0 version came onto the scene when he was 17.