Hockey is back!
And for the Chicago Blackhawks, it has been bittersweet. They find themselves starting the season with three straight losses. Two to the Tampa Bay Lightning and one to the Florida Panthers. The sweet part comes in for the fact that they still have 53 games remaining. They also have a good opportunity to rebound on Tuesday night against the Panthers.
Besides the matchups and the point standings, a new season gives us plenty to talk about as it pertains to the roster. Our Blackhawks' team comprised of myself, Gail Kauchak, Greg Boysen, and Shaun Filippelli touch on many aspects on our weekly show, 'Blackhawks Banter', every Monday night. Here is a glimpse into the topics that will be discussed on tonight's show.
Season Outlook
As stated above, the Blackhawks faced the Lightning in a two-game series on Jan. 13 and Jan. 15. Obviously, with the reigning Stanley Cup Champions as our opponents, it went as most expected; with a 5-1 loss in Game 1 and a 5-2 loss in Game 2. Then, they went on to lose 5-2 to the Panthers on Jan. 17. Head coach Jeremy Colliton made some adjustments after the first game. He switched Malcolm Subban for Collin Delia at net, switched up the lines, and yet, continued to have the same result. So I ask the team, frankly, do you think we will get any better from what we have seen?
Gail
Yes, I do think the Blackhawks will get better. These first two tilts were against one of the best teams in the league, so it was a pretty high bar. They also started the season without exhibition games. The Blackhawks are missing a number of players from last season. Plus they have a ton of new, young faces. They're going to need some time to gel together and work out some of the kinks.
Case in point, the team showed marked improvement from the first game to the second. This season is going to be all about growing pains and development. But they will get better as they go along. Let's see how they fare against more middle of the road teams, such as the Panthers and the Detroit Red Wings before we get too critical.
Greg
That depends on what you consider to be "better." Will the overall play get better? I think so. Will the results change much? Probably not. I think we are going to see this team be competitive and keep most games close, but in the end, the talent gap will be the difference and they will lose more games than they win. We saw an improvement in the second game, but a six-minute span of the second period ultimately cost them. They are not good enough to get away with those kinds of mistakes.
Shaun
Based on what we've witnessed thus far, through two rough outings to start the season, I'm not sure how it can get much worse. With that said, it's been much of what fans should have expected heading into 2020-21. Goaltending has been a mess. Their defense is still trying to figure it out, and production is coming from those that need to lead in that area.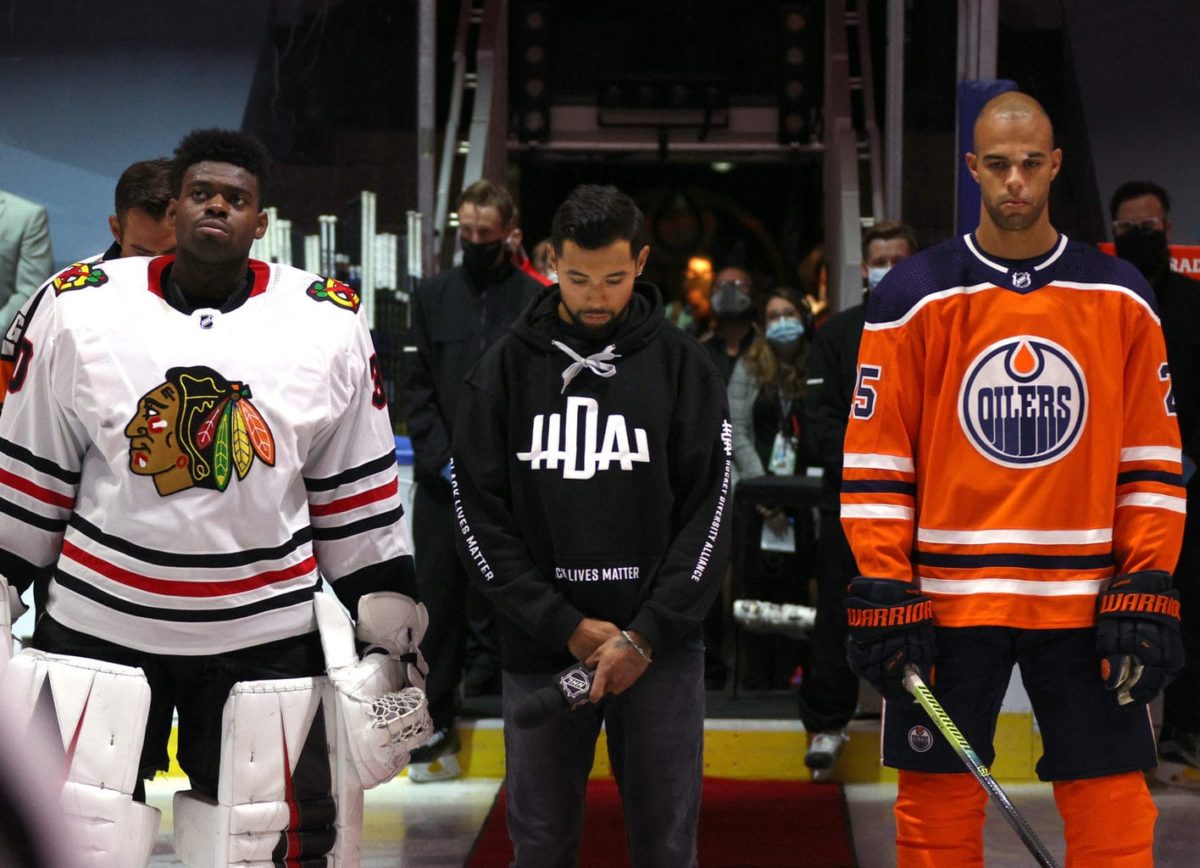 For perspective, it's important that we all realize these two landslide losses also came at the hands of the reigning Stanley Cup champions. It's not so much that Chicago waved the white flag, but more so that the Lightning just didn't give them a chance. There is plenty of season ahead and we should at least anticipate seeing progress throughout this lineup by the end of it.
Brooke
I don't know if we will get much better, to be honest. Going against the best showed all the Blackhawks' weaknesses like a sore thumb. I don't think it is their fault. They played to the best of their ability and there wasn't much that they could have done to change the outcome based on the state of both teams. But I think this series showed exactly who the Bolts are and who the Hawks are. The growing pains are going to be hard to watch, but I'm hoping they will have better matchups ahead with teams in similar states like the Red Wings and the Panthers.
First Line
The first line for the Blackhawks was supposed to be the most dominant line out there with Alex DeBrincat, Dylan Strome, and Patrick Kane. It was the big talk during training camp and received a lot of hype as it was the one line that didn't change. But the hype turned out to be dud when that exact line presented in the first game was mostly invisible. For the following game, coach Colliton split them up. Are you okay with breaking up this line or do you think they need to stay together going forward?
Gail
I'm already on record as saying I don't care much for the DeBrincat-Strome-Kane line. They give up too much, and that first game they were completely shut down offensively. Perhaps this won't be the case against lesser teams, and I'm sure we will see them together again. But why not spread the wealth?! I know, I sound like a broken record. I love the fact that Colliton put Pius Suter in the middle with Kane and Cat (DeBrincat), and so early in the season! I believe that means he's sticking to his guns about giving the kids as much opportunity as possible.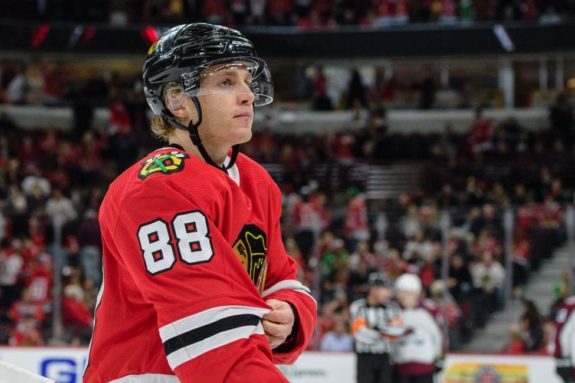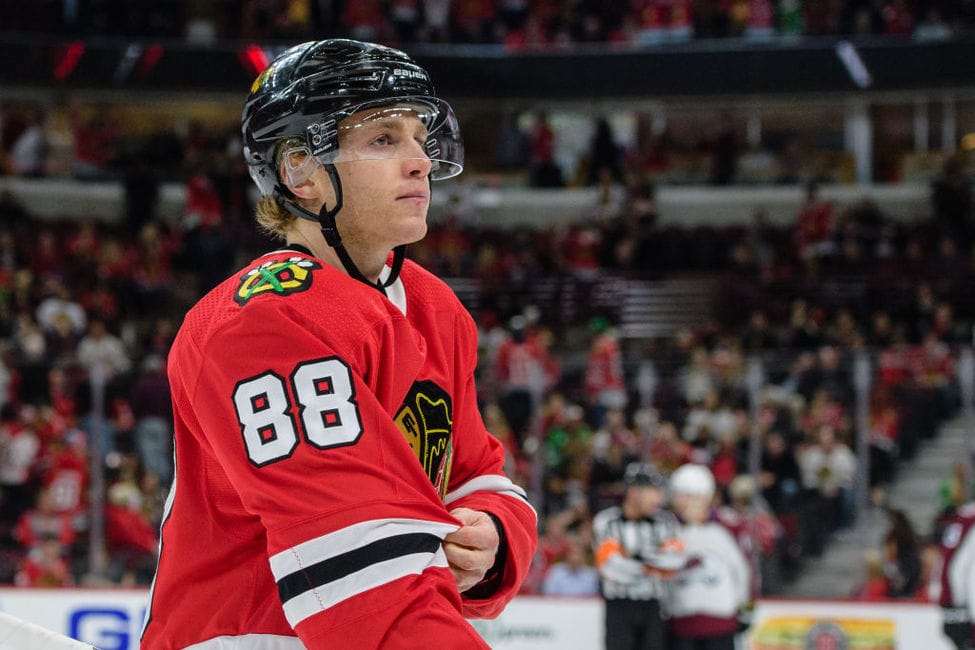 Suter didn't look out of place on that top line either. If he can develop some chemistry with Kane, that would be golden. And what's this nonsense of only playing Dominik Kubalik 11:30?! (from '3 Chicago Blackhawks in the spotlight: Adam Boqvist, Dominik Kubalik and Calvin de Haan talk about their early-season challenges' – Chicago Tribune – 1/15/2021). It must be some kind of motivational thing Colliton is pulling with him. At least he got moved up in the lineup and played more in the second game.
Maybe that's what Colliton is trying to do; help Kubalik become a playmaker on his own, without the benefit of a Jonathan Toews or Kane to lead the way. But I'd still like to see Kuby on the top line with Kane at some point.
Greg
It is quite clear that offense is going to be a major issue this season. That was going to be the case before Jonathan Toews and Kirby Dach were lost and now it is even worse. DeBrincat had two points on Friday, so hopefully, that gets him going. It just seems like Strome and DeBrincat play their best when together.
However, I am not sure what is going on with Kubalik and how Colliton is playing him. He is a top-line talent and needs to be used as so. It's a tough call on keeping this line together, but as we saw on Friday, Colliton put it back together when they were down 3-0 and it got them back into the game. That tells me we are going to see that trio more often than not.
Shaun
While it's great to load-up a particular set of stars and hope they dominate, if they fail to do so then there's really no reason to keep them together. It doesn't diminish their individual talent, but perhaps that specific alignment of skill just don't complement each other. It happens. Utilize their prowess elsewhere, as it could result in them finding a cohesion allows them a more suitable situation to play at their best.
Also, Colliton needs to be ready and willing to be the most creative he ever has behind the bench. There is no reason these lines shouldn't be shuffled at will, throughout this season in particular. The Blackhawks aren't expected to do much, so he might as well play around with the combinations to see if any of them can surprise. They can build from there.
Brooke
At first, I was fine with that line because I thought that was the strongest we could present. Now, after seeing that the line didn't look as good, I'm okay with splitting them up. I could see Carl Söderberg centering for Kane on the first line when he rejoins the team after their Florida trip. He has been absent from the roster because of visa issues.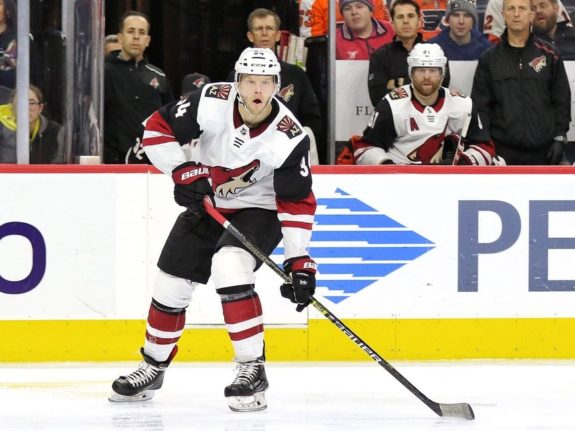 I also second what Gail said. I think Kubalik could thrive on the first line. I'd like to see if a veteran like Söderberg being paired with Kane could make a difference at some point. I think someone like him could give Kane's playmaking abilities a boost.
In general, I think splitting up that first line may also help give depth to the rest of the lineup; since it is now apparent that offense is going to be the team's achilles heel this season.
Standout Players
Although we have only witnessed a couple of games, surely there are players that have stood out to us; whether positively or negatively. No matter the circumstance, name one player that has stood out to you so far.
Gail
Ian Mitchell
Greg
Ian Mitchell
Shaun
Pius Suter
Brooke
Andrew Shaw
Make sure to tune in Monday night, Jan. 18, at 7 PM CST on Youtube and Facebook to hear our explanations for our choices above. We will also be talking about the injury reports, the games ahead, and more! Make sure you like, follow, and subscribe so you don't miss out! You can check out our latest show below.
---
---
Just a small-town girl with Midwestern charm, combined with a love of dogs, writing, frappuccinos, Chicago-isms, sports, and a whole lot of Blackhawks hockey. I have covered the Chicago Blackhawks since 2020 and am passionate about sharing in-depth analysis within the team and highlighting the fun because, after all, hockey is fun! You can quickly connect with me on Twitter: @brooke_lofo.