Before Big Deal Neil, there was Trader Phil.
If the nickname for New York Rangers' Stanley Cup-winning general manager Neil Smith wasn't widely used during his tenure in the Big Apple, it was perhaps in part because Smith's predecessor set the NHL standard for trade activity – one that seems all the more alien as time has passed and the approach to team-building in sports has changed so significantly since then.
While so many of Smith's major trades played integral roles in the Rangers' rise to a championship in 1994, Phil Esposito's turbulent, roster-churning time in charge now serves as a confusing – if anything but boring – period in team history, not to mention a cautionary tale of the danger of lack of patience and continuity when it comes to personnel.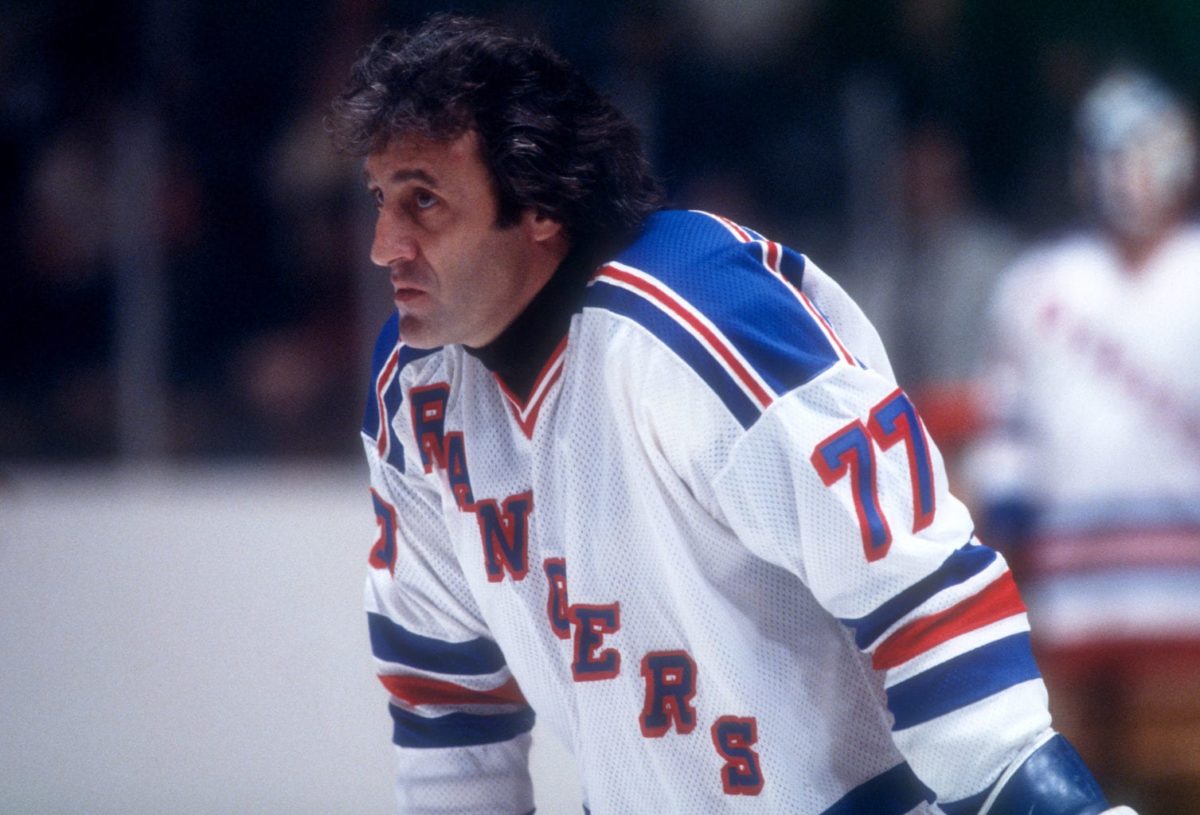 After being hired July 14, 1986, to replace the fired Craig Patrick, Esposito proceeded to make more trades in his three seasons as GM than the Vancouver Canucks did in the 1980s – 43, to be exact. The result of the constantly revolving door? Mediocrity in the standings, a litany of missed opportunities to develop a consistent core and early departures that reversed some of the good trades Esposito made.
There's certainly plenty of material when it comes to judging the highlights and lowlights of those wild times for the transaction wire, so after extensive research on the subject, we (hopefully) came up with the five best and worst.
Best Esposito Trades
Aug. 18, 1986 – Rangers Obtain LW Walt Poddubny from Toronto Maple Leafs for LW Mike Allison
This was perhaps Esposito's most positively lopsided swap. Poddubny blossomed in his two seasons with the Rangers, scoring 78 goals and adding 97 assists, seemingly out of nowhere, to give the Rangers a much-needed star during that time, albeit a short-lived one. The cost was just veteran Allison, who did little in a season-plus with the Maple Leafs, totaling seven goals and 19 assists in 86 games before being dealt to the Los Angeles Kings in 1987-88.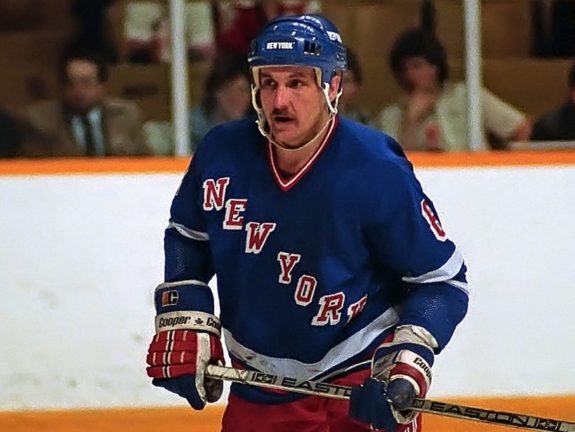 Unfortunately, Poddubny also ended up epitomizing Esposito's haphazard approach to team construction and ends up on the list of the GM's worst deals as well (theme alert). That Poddubny's career and life spiraled downward after his departure from Broadway doesn't diminish his time as an unexpected Blueshirt sniper that Esposito seemed to conjure up out of nowhere in the late 1980s.
July 29, 1986 – Rangers Acquire Cs Kelly Kisio and Lane Lambert, D Jim Leavens and 1988 5th-Round Pick from Detroit Red Wings for G Glen Hanlon and 3rd-Round Picks in 1987 and 1988
While three of the four assets in this deal amounted to little for the Blueshirts, the one that did give the team one of its better players of the era. Kisio recorded 305 points in 336 games over five seasons on Broadway and served as captain from 1987-91. Kisio peaked with a 23-goal, 55-assist effort in 1987-88.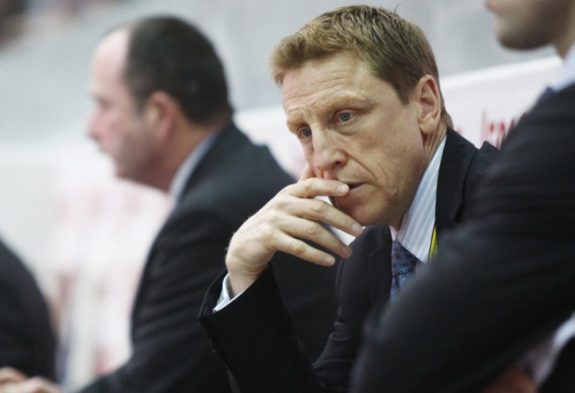 Glen Hanlon went 65-71-26 with a 3.48 goals-against average (GAA) over five seasons with the Red Wings. He did go 22-17-5 with a 3.23 GAA and league-leading four shutouts in 1987-88 when Detroit reached the Campbell Conference Final. Neither of the third-round picks from the Rangers, Dennis Holland and Guy Dupuis, reached the NHL.
Sept. 30, 1987 – Rangers Acquire LW John Ogrodnick and D David Shaw from Quebec Nordiques for LW Jeff Jackson and D Terry Carkner
Apparently unimpressed by Ogrodnick's 27 points in 32 games after obtaining him from the Detroit Red Wings in a six-player deal in January 1987, the Nordiques took back Jackson, who delivered 61 points in 176 games for them, and rugged defender Carkner, who played one season in Quebec.
The ensuing results over five seasons in New York for Ogrodnick, who recorded three 40-plus goal campaigns and 546 points in 558 games over nine seasons for the Red Wings, were probably predictable. He delivered a 43-goal, 74-point effort in 1989-90, scored 31 goals the following season and totaled 254 points in 338 total games for the Rangers.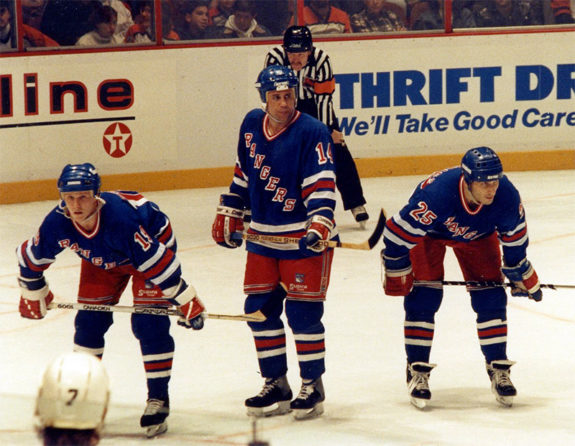 Shaw was a decent right defenseman who recorded 32 points – along with five power-play goals in 1987-88 – and played five-plus seasons as a fixture on the Blueshirts' blue line. Adding to the lopsidedness of this swap, the Rangers flipped Shaw to the Edmonton Oilers for Jeff Beukeboom in November of 1991 to complete the trade that brought Mark Messier to Broadway a month earlier.
June 8, 1987 – Rangers Acquire LW Brian Mullen and 10th-Round Pick in 1987 from Winnipeg Jets for 5th-Round Pick in 1988 and 3rd-Round Pick in 1989
Bringing the native New Yorker home from the Canadian prairie worked out great for Esposito, who saw him provide four seasons of steady goal scoring for the Rangers before his career was later sadly cut short. Mullen delivered 25, 29, 27 and 19 goals in a Blueshirt, recording 60-point seasons in the last three.
Benoit Lebeau, taken by the Jets with the fifth-rounder, never played in the NHL, while Denny Felsner, the third-round selection, totaled five points in 18 career games for the St. Louis Blues.
March 10, 1987 – Rangers Acquire C Marcel Dionne and D Jeff Crossman from Los Angeles Kings for C Bob Carpenter and D Tom Laidlaw
Dionne was still highly effective at age 35 during the 1986-87 season, recording 74 points in 67 games with the Kings before Esposito sent Carpenter and Laidlaw west in exchange for the eventual Hall of Famer. Dionne delivered four goals and six assists in 14 games to help the Rangers reach the playoffs that season. The deal really bore fruit in 1987-88 when he recorded 31 goals and 34 assists in 67 games in a nearly perfect coda to one of the great careers in NHL history. Dionne added 23 points in 37 games for the Rangers the following season before retiring.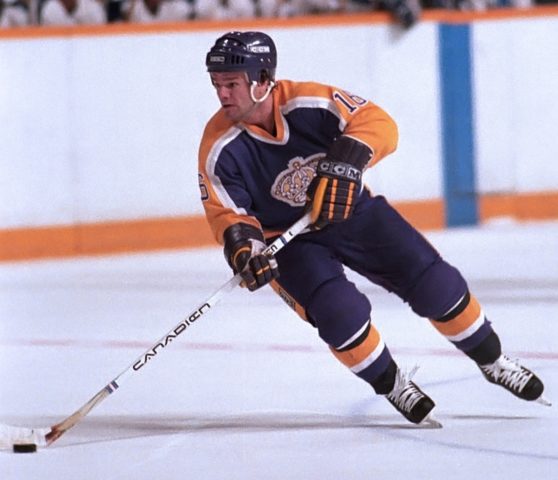 Once again, one of Esposito's best trades included a key component from one of his worst. Carpenter certainly did better in Los Angeles than he did in New York (theme again), totaling 83 points in 120 games. Laidlaw turned in three solid seasons with the Kings, highlighted by a 20-point, plus-30 effort in 1988-89.
Crossman never played in the NHL.
Esposito's Worst Trades
Jan. 1, 1987 – Rangers Trade C Mike Ridley, LW Kelly Miller and RW Bob Crawford to Washington Capitals for C Bob Carpenter and 2nd-Round Pick in 1989
While Esposito was able to salvage some value for Carpenter, Dionne's fondly-remembered time with the Rangers serves purely as a consolation prize to one of the worst trades in team history. Other than sending future superstar Rick Middleton to the Boston Bruins for Ken Hodge in 1976 (that being thick with irony in this exercise, given that Esposito wanted Hodge, his old Bruins teammate, to join him in New York), Espo's swap of Ridley, Miller and Crawford for Carpenter and a pick probably ranks second in franchise ignominy and perfectly lays bare the impulsiveness of the GM 33 years later.
Ridley had recorded a 65-point rookie season in 1985-86 and 36 points in his first 38 games of the following season before Esposito couldn't resist the urge to trade him. The result? Ridley turned in a career season in 1988-89 for the Capitals with 41 goals and 48 assists and totaled 547 points in 588 games over eight seasons in Washington. He also performed well in the playoffs, with 78 points in 104 contests during a 12-year career. Ridley finished with 758 points in 866 NHL games.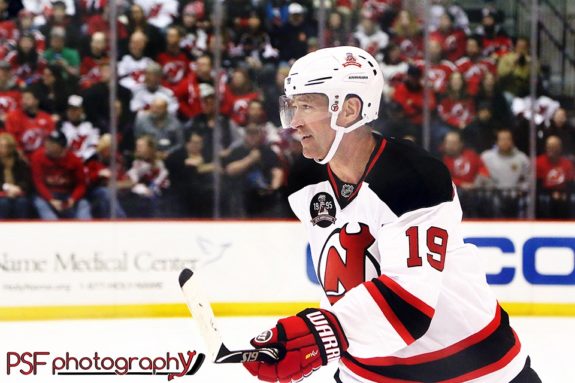 The giveaway of Miller was only somewhat less embarrassing. The speedy, versatile forward spent the final 13 seasons of his career with the Caps after playing parts of his first three seasons with the Rangers. He scored 162 goals with 246 assists in the nation's capital and excelled as a penalty killer, scoring 15 career short-handed goals.
The Rangers' return for two young, productive forwards? Carpenter, the phenom who had dazzled in his first five seasons in Washington with 395 points in 490 games, including a 53-goal effort in 1984-85 – the first 50-goal season by a U.S.-born player. Available because of his clashes with coach Bryan Murray, Carpenter never came close to achieving those heights again, and he provided almost nothing in New York, recording just 10 points over 28 games before being moved out the same season for Dionne.
Carpenter, the first player to jump directly from high school to the NHL in his draft year, did play 18 years and won a Stanley Cup with the New Jersey Devils in 1994-95, excelling as a defensive-minded center.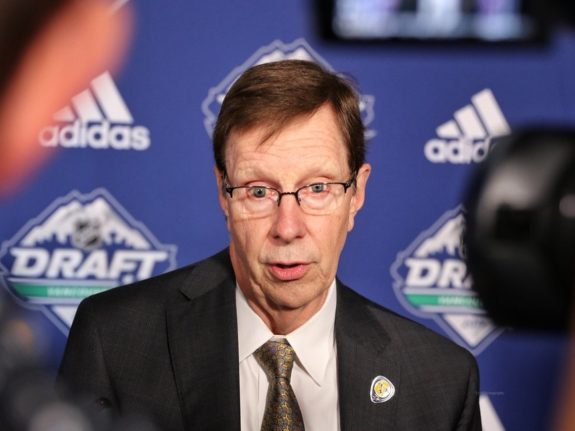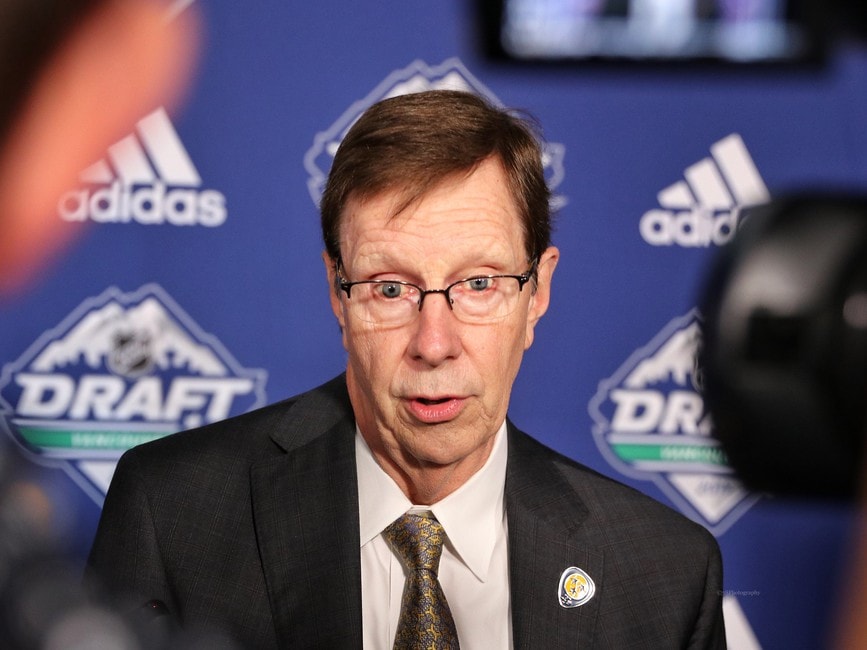 Is it fair in hindsight to expect Esposito to have known that Carpenter was finished as an elite offensive player at age 23? There were, in fact, some signs. Carpenter's point total plummeted from 95 points in 1984-85 to 56 the following season, the lowest total of his young career to that point. He also had started slowly in that '86-'87 season, surely a red flag that something had changed.
The Rangers drafted someone named Jason Prosofsky with the second-rounder acquired in the deal, the 40th overall pick. Is it unfairly piling on to point out that Nicklas Lidstrom, one of the greatest defensemen in history, went 13 spots later to the Red Wings? Absolutely. This trade deserves it.
Oct. 8, 1987 – Rangers Trade C Dave Gagner and F Jay Caufield to Minnesota North Stars for Ds Jari Gronstrand and Paul Boutilier
Another doozy. Despite a 55-goal, 121-point season for Brantford of the Ontario Hockey League in 1982-83, Gagner, the 12th overall pick of the 1983 draft, couldn't consistently stay in the lineup of a mostly mediocre Rangers club. After abbreviated stints on Broadway, Esposito sent Gagner to the North Stars along with bouncer-on-skates Caufield.
Gagner would go on to record 534 points in 609 games for the North Stars/Dallas Stars franchise, including back-to-back 40-goal seasons in 1989-90 and '90-'91. He scored 12 goals with 15 assists in 23 games of the 1991 playoffs to help the North Stars reach the Stanley Cup Final.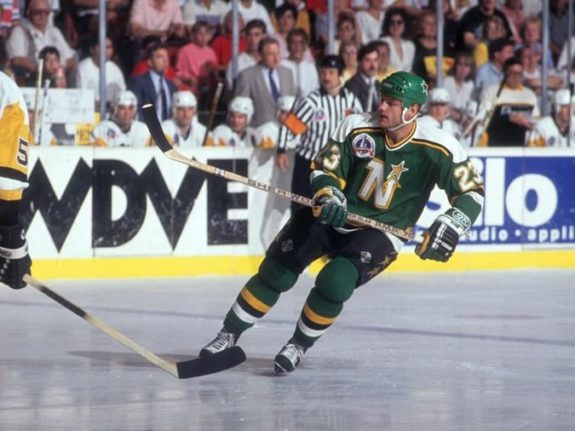 Jari Gronstrand managed 14 points and a plus-8 rating in 62 games in his only season with the Rangers. Paul Boutilier, the 21st overall selection by the New York Islanders in 1981, played four games in a Blueshirt and recorded one assist.
Dec. 18, 1986 – Rangers Trade D Kjell Samuelsson and 2nd-Round Pick in 1989 to Philadelphia Flyers for G Bob Froese
John Vanbiesbrouck won the Vezina Trophy in 1985-86, topping the league with 31 wins and leading the upstart Rangers on a stunning run to the Wales Conference Final, where they lost to the eventual champion Montreal Canadiens. Yet Esposito decided he needed another accomplished goaltender the next season, bringing in Froese, who had lost his starting job in Philadelphia to Ron Hextall.
The uneasy pairing lasted three-plus seasons, with Froese going 36-43-8 with a 3.64 GAA in 98 games with the Rangers before retiring at age 31.
The cost to form such an arrangement wasn't much – just a 6-foot-6, 235-pound defenseman who would physically torment the Blueshirts with rivals Philadelphia and the Pittsburgh Penguins for 13 seasons. Samuelsson – a find in the sixth round of the 1984 draft by Patrick, Esposito's predecessor – posted a plus-23 rating against the Rangers over 55 games, his highest mark against any team.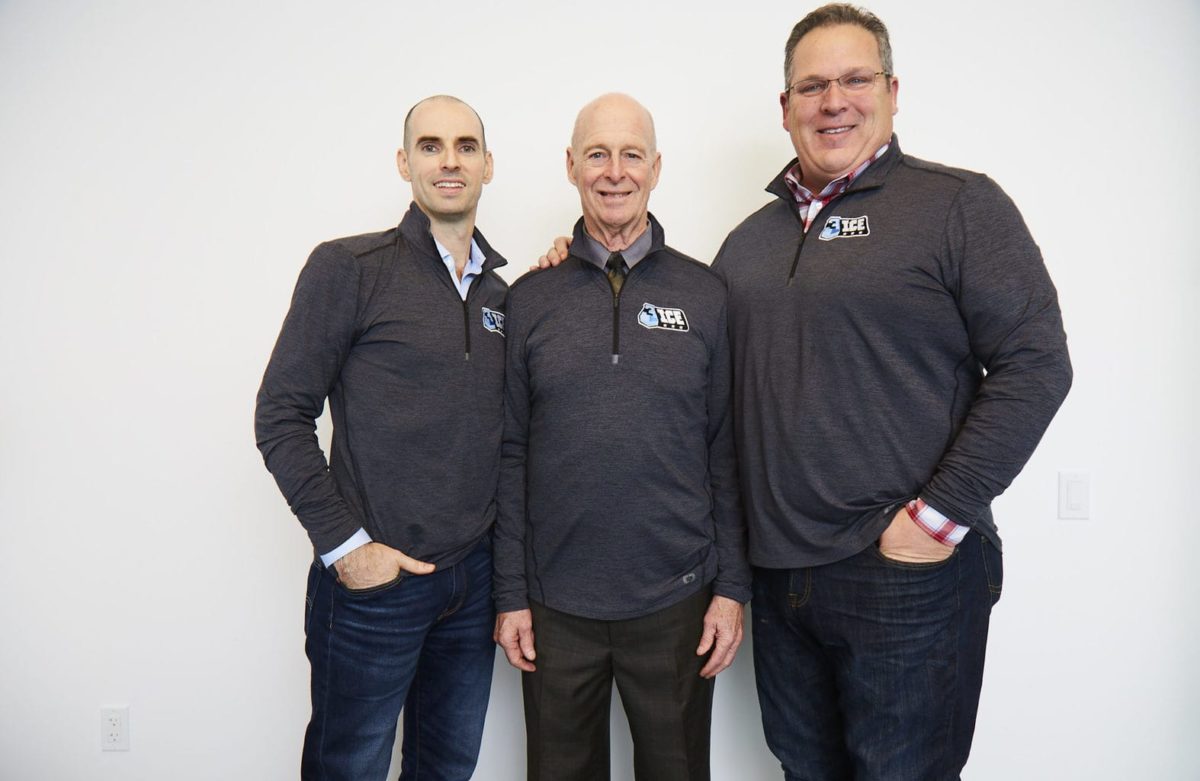 Patrick Juhlin, selected with the 2nd-round pick, played parts of two seasons in the NHL with the Flyers, totaling 13 goals in 56 games.
Aug. 1, 1988 – Rangers Trade LW Walt Poddubny, Ds Jari Gronstrand and Bruce Bell and 4th-Round Pick in 1989 to Quebec Nordiques for D Normand Rochefort and C Jason Lafreniere
In yet another crossover of players involved in both his best and worst trades, Esposito inexplicably moved out Poddubny and spare parts – Gronstrand was part of the "bounty" for Gagner less than a year earlier – for stay-at-home defenseman Rochefort and a young forward whose last name is a good bet to become much better known amongst Rangers fans three-plus decades later.
Poddubny, devastated by the trade, nevertheless scored 38 goals in 1988-89 to complete a three-season run of 116, in his final productive campaign before injuries reduced him to a shell of the player he was in New York. Rochefort, in contrast, played 112 games over four seasons for the Rangers, like Poddubny hampered by injuries.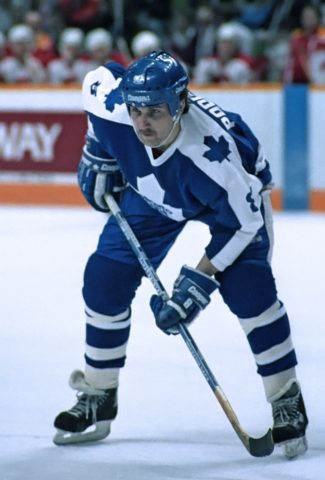 Lafreniere (no relation to the first overall pick in the 2020 draft by the Rangers) recorded 24 points in 38 games on Broadway.
May 28, 1987 – Rangers Trade LW Tony McKegney and D Rob Whistle to St. Louis Blues for D Bruce Bell, 4th-Round Pick in 1988 and Future Considerations
Esposito made a nice move in acquiring forward McKegney from the North Stars in a three-player deal on Nov. 13, 1986, as the left wing would go on to score 29 goals in 64 games for the Rangers that season. With his "tour of duty" on Broadway up less than seven months later, however, Espo shipped him off for Bell and two assets that didn't amount to anything.
McKegney proceeded to put together a career season for the Blues in 1987-88 with 40 goals and 38 assists – both personal bests. He added nine points in nine games in the playoffs.
Esposito Era Wasn't Boring, But Wasn't Successful Either
Esposito's "speed merchant" days at Madison Square Garden are unforgettable, and a look at his best and worst trades provide the perfect example as to why. While every GM has steals and stinkers, Esposito's list, with a couple of exceptions, are a study in almost-laughable lopsidedness. He either pulled off highway robbery or got fleeced, with the team he dealt with getting little to nothing in return or the same thing happening to the Rangers.
Esposito plucked a top goal-scorer out of total obscurity (Poddubny), only to give him away not long after. He needlessly sacrificed two outstanding young forwards (Ridley and Miller) for a player (Carpenter) who did nothing in a Blueshirt, yet was used months later in one-sided trade that favored the Rangers (Dionne). He somehow pried a 40-goal scorer (Ogrodnick) away from a team willing to take back extras for him. He acquired a goaltender he didn't need, the price being a defenseman (Samuelsson) sent to a division rival in a move that would haunt them for more than a decade.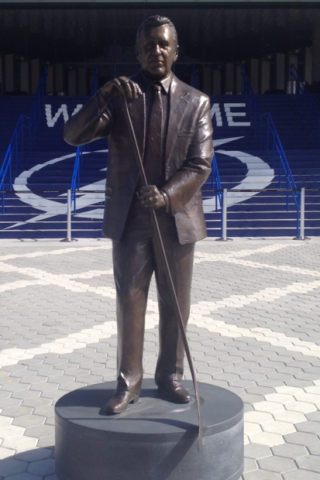 The question that needs to be asked when analyzing that frantic era was, "What was the plan?" Did Esposito, one of the game's great players who led the Rangers to the 1979 Stanley Cup Final, have one? Was he making trades just because he could, or was he searching for a combination that would have allowed him to finally settle down the wheeling and dealing at some point?
It's hard to say. What is certain is that it didn't work. Predictably, the Rangers never developed any cohesiveness or momentum, going 107-107-26 in the three seasons he was in charge (Esposito was fired May 24, 1989). The Blueshirts reached the playoff twice in those years but fell in the first round both times.
The hiring of Smith the next season gave the Rangers the personnel head the club needed to end their Stanley Cup drought. Compared to Esposito, Smith's big and daring acquisitions – Messier, Mike Gartner, Steve Larmer, Stephane Matteau and others – proved to be critical moves that lifted the Rangers to the championship in 1994.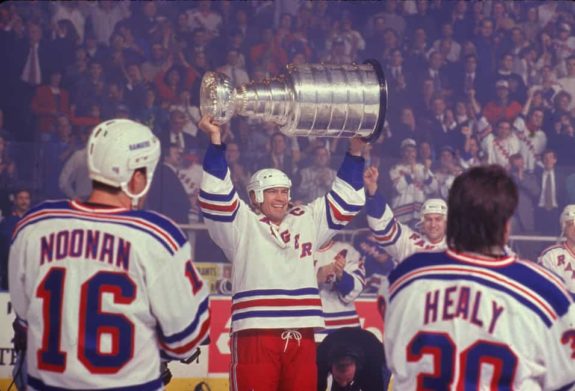 What's probably safe to say about that period is that it's unlikely to be repeated. In this era of analytics and especially, a salary cap, Esposito's days of running up the phone bill at MSG serve as an entertaining look back at a most confusing time, coming just before the franchise began its climb to its highest moment.
---
---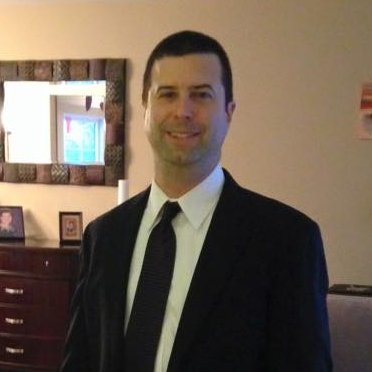 I'm a resident of the Chicago area by way of White Plains, NY. I worked for the Associated Press sports department in New York City for 10 years before moving to the Midwest in 2005, when the AP's then-internet division entered into a joint venture with STATS LLC. I worked for STATS for 11 years, until 2016. I'm very excited to be a part of The Hockey Writers.