Going into Sunday's game against the Chicago Blackhawks, there was significant speculation about whether or not Keith Yandle was going to be in the lineup for the Florida Panthers. Ultimately head coach John Quenneville opted to include the veteran defenseman in his opening night lineup, but the fact that it was a source of uncertainty is notable.
After a disappointing campaign last season, and having signed Coach Q, Sergei Bobrovsky, and Anton Stralman in the 2019 offseason, the Panthers have their sights set on getting back into the playoffs and making a run at the Stanley Cup.
So with Yandle still being an impact player on the offensive end, it was noteworthy that he wasn't a lock to make the lineup going into training camp. And while his presence in the opening night lineup should allay questions about his future in Miami for a short time, it's hard to think this won't come back up down the line. If that's the case, then Anaheim would do well to get on the phone and see what it might take to bring Yandle to Southern California.
Getting a Yandle on the Situation
According to TSN insider Frank Seravalli, the Panthers, under new leadership in first-year general manager Bill Zito, have informed Yandle that he does not fit into their plans for the season ahead. Unfortunately for Zito, Yandle has a full no-move clause (NMC) and controls his own future. According to Seravalli the veteran defenseman has not asked for a trade nor has the organization explicitly asked him to waive his NMC.
It remains to be seen if this was simply a new regime trying to set a tone of accountability and meritocracy, or if Yandle really was on the outs heading into the opening weekend. Until Zito or Quenneville states definitively that the American rearguard is staying, this will remain a situation to watch as the season goes on.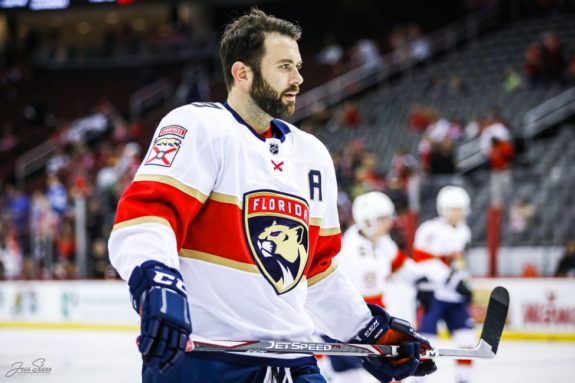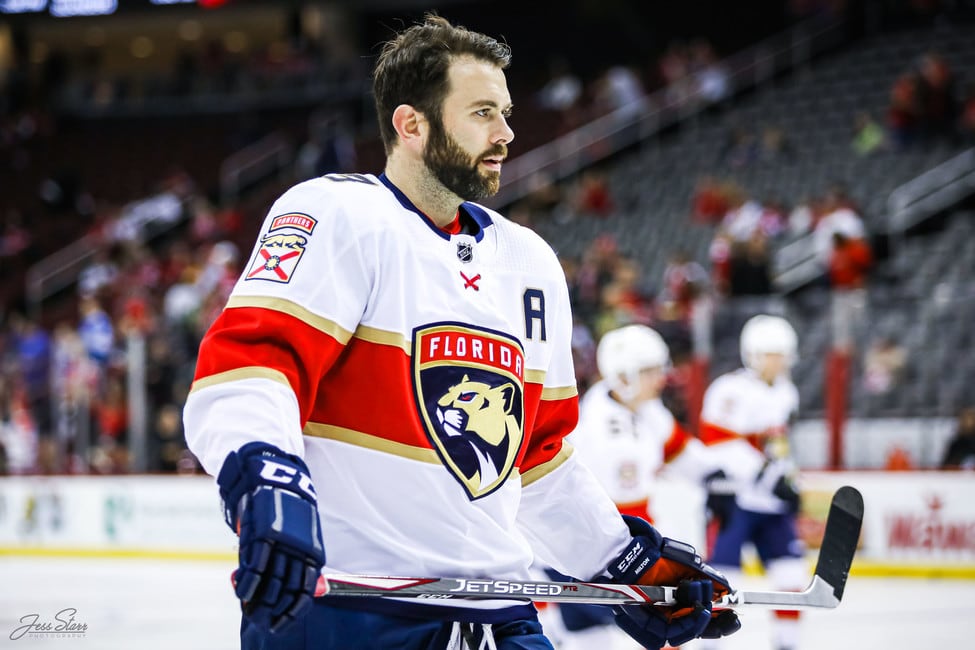 Yandle is currently the active leader in consecutive games played with a streak of 866 games, a streak that was nearly ended on Sunday. The 34-year-old Boston native has eclipsed the 40 point mark in every season since 2009-10 with the exception of the lockout-shortened 2012-13 season. (It's worth noting that he had 10 goals and 20 assists in 48 games that year, which would have put him on pace for 51 points over a full 82 game season).
Yandle, however, is not as consistent or impactful in the defensive zone, which is allegedly why Florida is looking to move on. In fact, he's almost as bad at preventing goals as he is good at creating them. Fortunately for Bob Murray, should he look to bring Yandle to Orange County, his strengths in the offensive end would almost certainly outweigh his deficiencies in his own zone.
Please. My Power Play. It's Terrible.
As has been said in just about every season preview or prediction article, if the Ducks are going to have any chance of competing for the fourth playoff spot in the West, then netminder John Gibson is going to have to be the team's best player night in and night out. Fortunately for Murray and compnay, the Anaheim netminder is more than capable of putting together a sustained run of excellence, as we saw two years ago where he found himself in the Hart Trophy conversation through the first half of the season.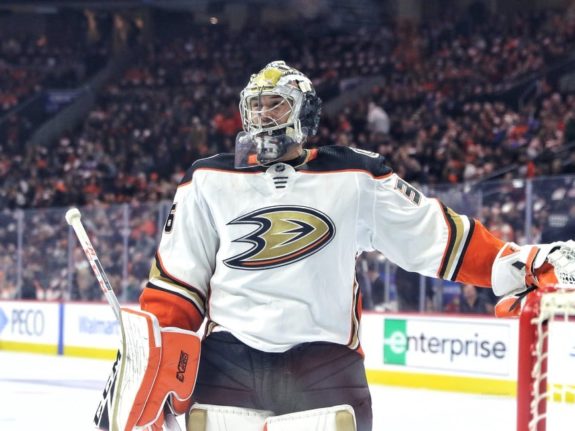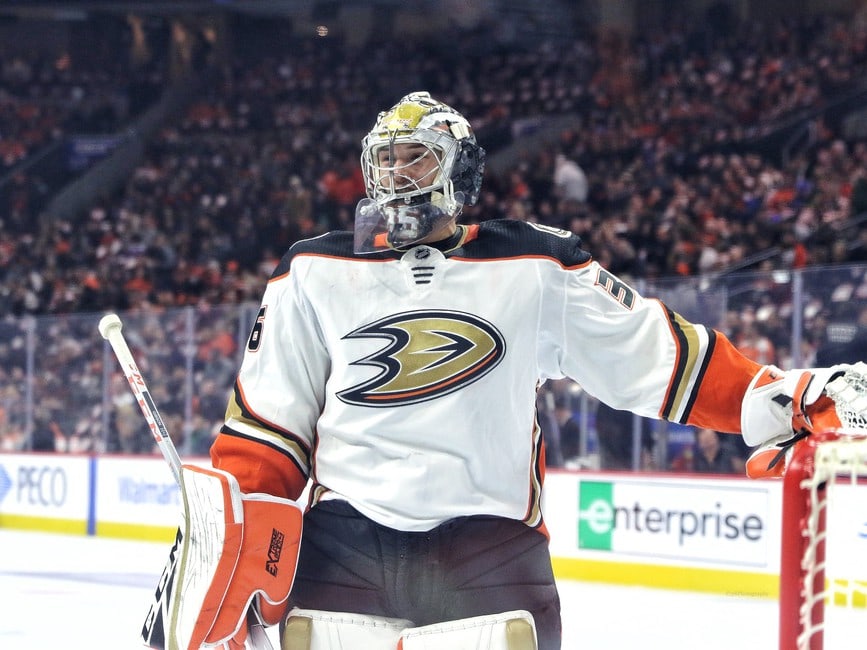 As long as they can play competent defense, a goalie of Gibson's caliber can provide a level of play that would allow them to be competitive in a weak division. But, even if Gibson returns to his all-world status this season, if the Ducks can't manage to score goals then it simply won't matter. Even with the loser point, if the Ducks continue to struggle to create goals then they will remain a non-factor in the West. To that end, it is worth noting that Anaheim finished 20th in total goals for and 29th in goals for per game in the league last year. Which is, to use a technical term, really bad.
Enter one aforementioned Yandle. In 976 total career games played the defenseman has managed to rack up 99 goals and 474 assists, good for a 0.59 points per game (PPG) career average. For context that puts him well ahead of defensive specialists Hampus Lindholm (0.38) and Josh Manson (0.25), as well as noted puck-mover Cam Fowler (0.44). In fact, the only other Ducks defender who eclipses the 0.50 PPG mark is new man Kevin Shattenkirk.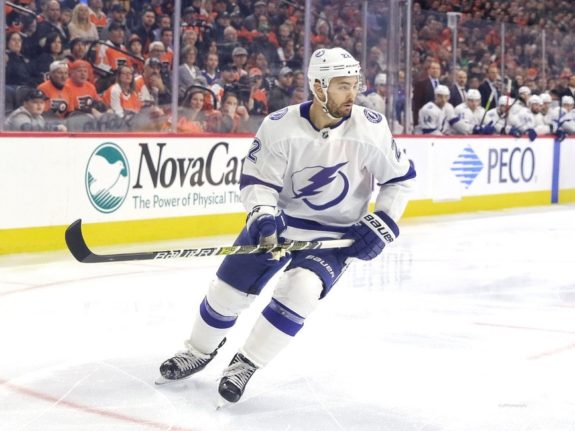 The most important note regarding Yandle however, is his ability to impact the game on the power play. Just under half of his assists (227) and just over a third of his goals (37) in his career have come with the man advantage. If the Anaheim front office really does think that this team can take a step forward and compete for a playoff spot without making any major personnel changes, then improving upon last year's 30th ranked power play is a must.
Pairing a top 15 power play with a top-five goaltender is almost certainly Anaheim's most realistic path to exceeding expectations this season. Bringing in a player like Yandle could go a long way towards getting them out of the special teams basement and drastically improving their chances on a nightly basis. The big question here is what exactly would it take to acquire Yandle?
So, I've Got These Beans…
Given that Yandle's contract carries a $6.35 million cap hit for another two years after this one, there is an argument to be made that simply getting him off the books is Zito's biggest priority. On the other hand, Yandle simply does not miss games and provides a major boost to any team's offense. So, the Panthers front office can either try to find a place to send him without having to take back salary, or they can look to flip him for a roster player that can help them in their pursuit of the franchise's Stanley Cup. Fortunately for Anaheim, they can put together a decent package for both.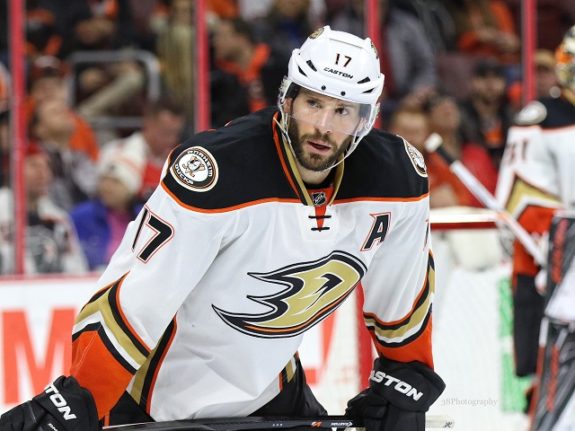 As I've noted before, Ryan Kesler's contract is a deceptively valuable asset. While the de facto retired center's contract carries a substantial cap hit at $6.875 million, his body has all but guaranteed he won't play another game in the NHL. This fact puts him in the same boat as players like Marian Hossa, David Clarkson, Marian Gaborik, and Nathan Horton who were traded for because they could be placed on long-term injured reserve (LTIR) and help alleviate cap issues for their new teams. However, just being eligible for LTIR is not in and of itself valuable.
What truly makes Kesler's contract attractive is that it's insured for 80% of its value. As it stands now, Florida has a shade over $2 million in cap space meaning that while Kesler's contract has a higher cap hit than Yandle's, the $525k increase would still leave Florida with over a million dollars in cap space. Furthermore, Kesler's contract is a year shorter than Yandle's which is huge for an organization that needs to start planning for the extensions that Alexander Barkov (UFA 2022) and Jonathan Huberdeau (UFA 2023) are going to need in the next few years.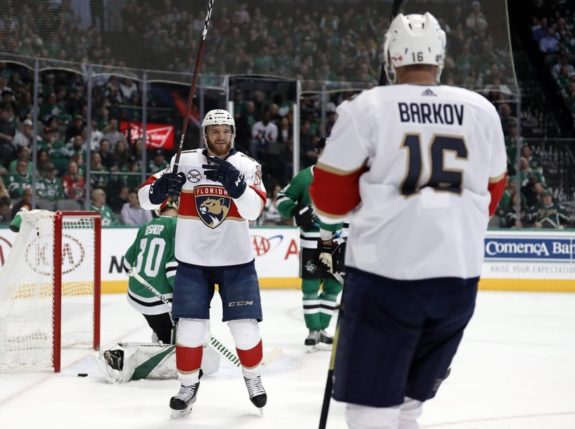 Given that a Kesler for Yandle swap is largely about helping Florida clear cap space and save money, Anaheim might need only include a mid-level draft pick to make it work. Yandle will make $16.2 million in actual salary over the last three years of his deal while Kesler will make $13.75 million. But again, thanks to insurance, Kesler will only cost a team $2.75 million over the next two seasons. For a team like the Panthers who are increasingly cost-conscious, that could be seriously attractive and any pick included would be a nice bonus.
On the other hand, if Zito would rather turn that cap space into a meaningful player, Anaheim has a handful of players who would be far more valuable to a contending team than they are to the Ducks. And even though a trade for Yandle would be about improving their short term outlook, there is enough depth on the roster that Anaheim could look to move a player or two out in order to bring in a player like Yandle who should likely make an immediate impact.
After shipping out Vincent Trocheck at last season's trade deadline, Florida is in dire need of legitimate center depth. And although Anaheim is not exactly loaded with high-end center talent right now, they could probably move on from Adam Henrique with minimal fallout. Especially if the early returns from Sam Steel are a sign of things to come and not an anomaly.
The other factor in their favor is that the front office has yet to bring World Junior Championships MVP Trevor Zegras up to the big club and see what he has to offer. If there is a chance that Zegras can come in and inject some much-needed creativity and elite skill into a struggling Ducks offense, then trading Henrique and a 2nd or 3rd round pick for Yandle immediately becomes less risky.
Master of One's Own Fate
The one thing that does need to be mentioned about any trade for Yandle, is that he does have a full NMC, meaning he would have to approve any trade out of South Florida. At this point, it is likely that he would only waive it for the opportunity to play for a legitimate contender, and given the teams he's played for to this point it would be hard to hold that against him. But, if he was willing to come to a team that is decidedly not in the running for the Stanley Cup, he could come join a struggling Ducks team and become a difference-maker immediately.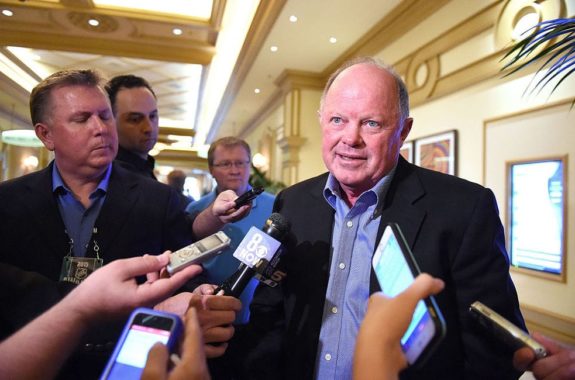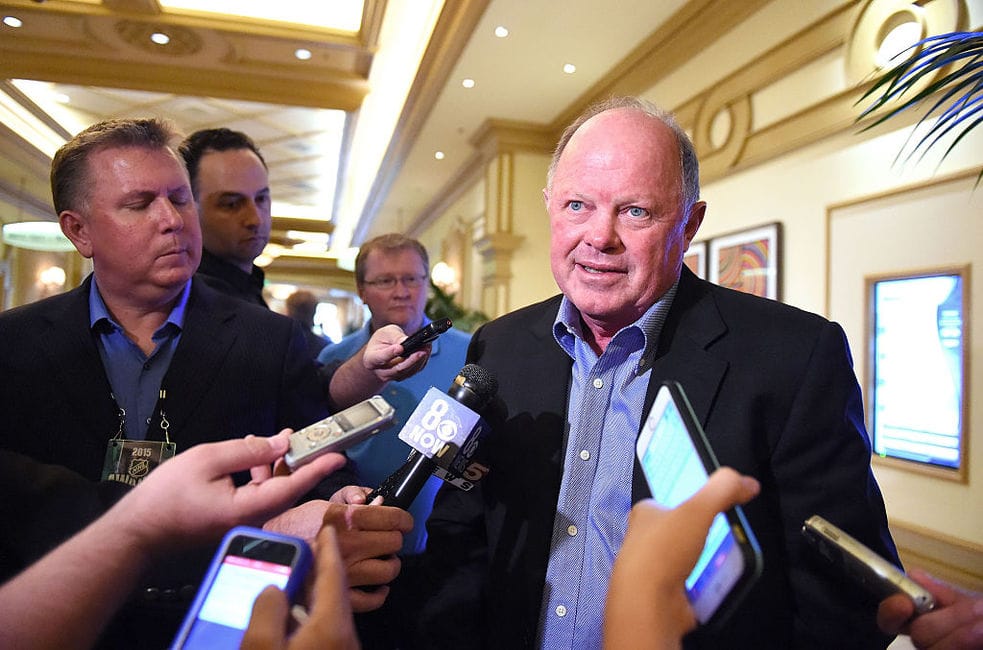 Yandle's future is ultimately in his hands, but if Murray really is tired of overseeing a struggling, lottery-bound roster, then he should at least look into the feasibility of bringing the Boston native to Anaheim. Otherwise, it's hard to think that any of his talk about the team taking the next step forward in its development as anything other than posturing, and frankly, Ducks fans deserve better than that.
---
---