Heading into the 2020-21 season it was clear that the biggest question for the Oilers team was its goaltending. After missing out on the plethora of goaltending options in free agency over the offseason, the Oilers headed into the season with the same tandem from a year ago with Mikko Koskinen and Mike Smith.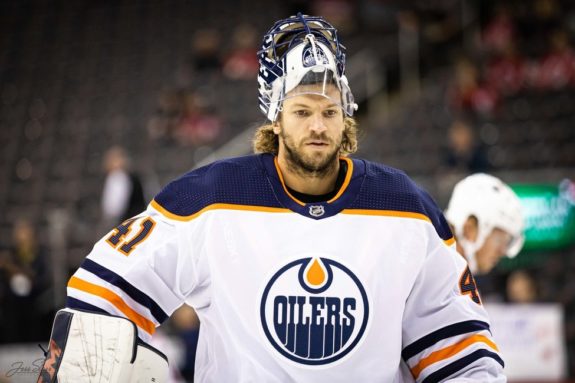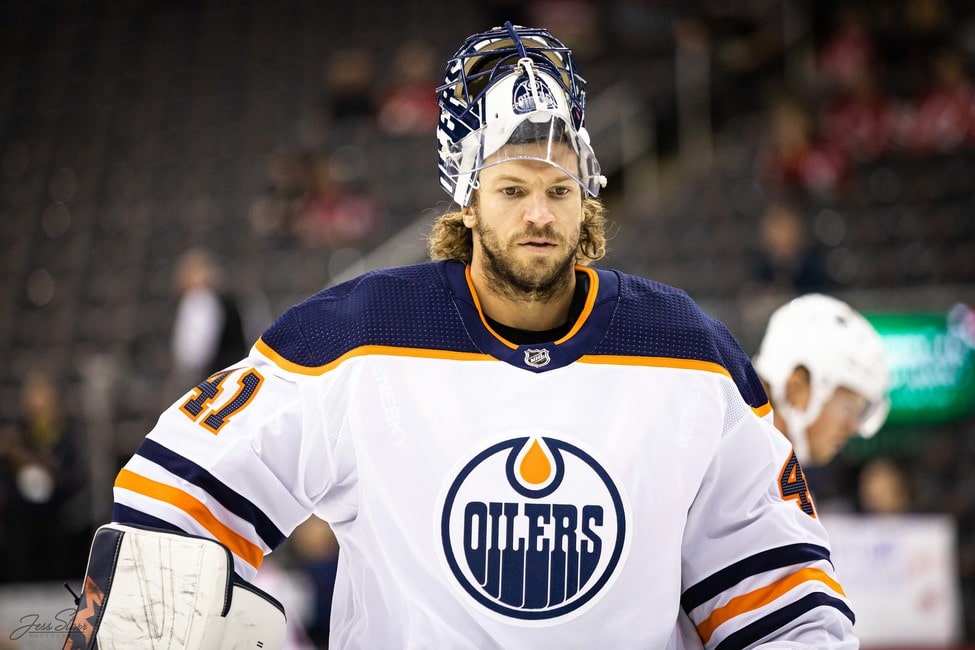 With recent news surfacing that Smith was put on long-term injured reserve, the Oilers' goaltending situation got even slimmer. Koskinen has started the team's first three games of the season and has not shown anything that should put management's mind at ease. The Oilers still have options to solidify their goaltending situation in a condensed season where a one-two punch in goal may be more necessary than ever.
Current Goalie Situation
With Smith sidelined long-term, Koskinen has gone 1-2-0 with a .892 save percentage (SV%) and a 4.04 goals-against average (GAA) in the first three games of the 2020-21 season. Although it is still early in the season these numbers are somewhat worrisome. Stuart Skinner has been recalled to be the team's backup and has yet to suit up for an NHL game spending time in both the AHL and ECHL last season with a below .900 SV% and GAA above 3.30 in both leagues.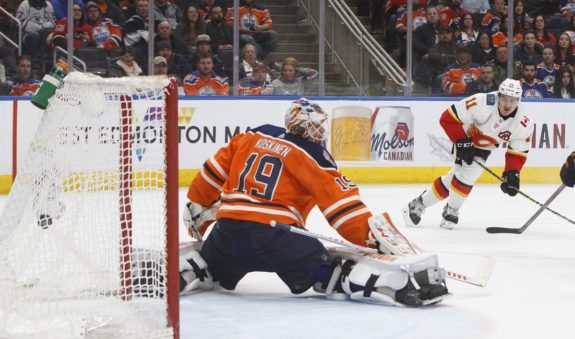 The only other goaltenders in the Oilers system at this time are minor leaguer Dylan Wells, 20-year-old Olivier Rodrigue who has no NHL experience, and Troy Grosenick who was claimed off waivers from the Los Angeles Kings.
Although Grosenick is 31 years of age he only has two games of NHL experience but has been a respectable goaltender in the AHL for most of his career. He will likely serve as the team's backup once the mandatory quarantine period has concluded. Despite this move, the team will still be actively searching for a more reliable option.
Available Free Agents
There are very limited options for goaltenders in free agency this late into the season and although they may not be the best options each of these players should be upgrades from the teams' current situation and have some amount of NHL experience.
Garret Sparks
The former Maple Leaf goaltender is by no means a long term solution to the Oilers goaltending woes but could be a temporary fix. Sparks is used to playing in front of a team with a run and gun offense that lacks strength on the blue line.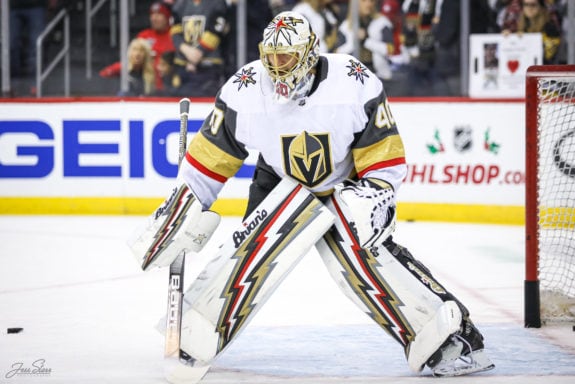 He has proved himself multiple times at the AHL level and shown flashes of strong play at times at the NHL level. He is still only 27-years-old and if the Oilers get the AHL version of Sparks he could be a solid stopgap.
Mike Condon
The Massachusetts native split time last season between the AHL and ECHL appearing in a combined 11 games. His most recent experience at the NHL level came as a member of the Ottawa Senators organization back in the 2018-19 season.
Related: Edmonton Oilers: 3 Questions Ahead of the 2020-21 Season Start
He was able to put together some good seasons as a member of the Montreal Canadiens and Ottawa Senators starting 40 plus games in consecutive seasons and showed he could handle a starter's workload. Although he is past his prime the hope would be he could channel his old self when called upon and provide some sort of serviceable play between the pipes.
Richard Bachman
The last of the notable goalie free agents that could provide some value is no stranger to the Edmonton organization. Bachman previously played for the Oilers from 2013 to 2015 splitting time between the AHL and NHL level.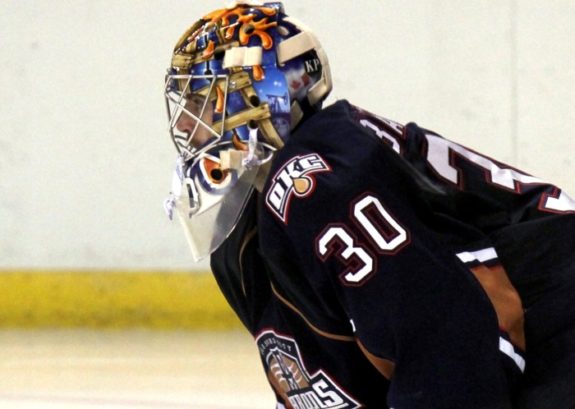 He is another goaltender who has excelled at the AHL level but has not played an NHL game since the 2018-19 season. Although he is now 32 years of age, he does have some appeal because of his familiarity with the team and his 49 games of NHL experience throughout his career.
Trade Targets
The current cap situation for the Oilers may make a trade tougher to pull off considering they are pushed right up to the cap ceiling. Another thing that also makes something like this difficult is knowing compensation will have to be going the other way.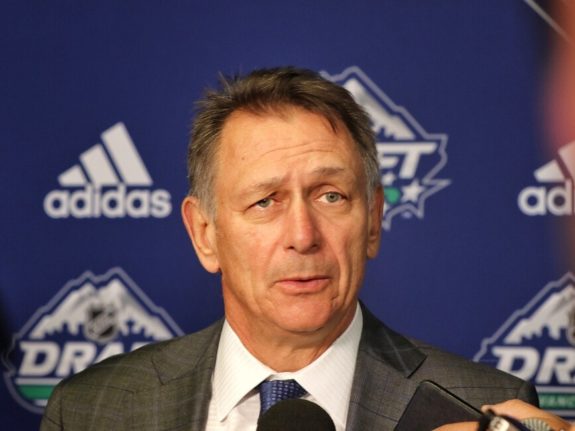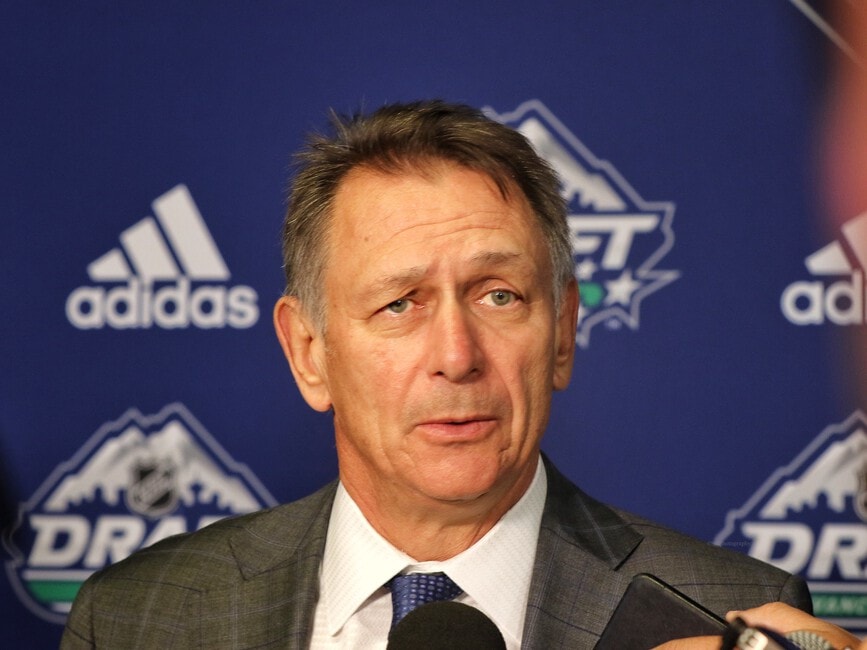 While a backup goalie may not come with a high price tag, the Oilers only hold five draft picks next season including no second or third-rounder. Although trading away draft pick compensation may not be ideal it is something that needs to be considered if the team wants to compete in a high-scoring North Division.
Dustin Tokarski – Buffalo Sabres
He may not be a household name, but the fact of the matter is he is a cost-effective goaltender with NHL experience. Tokarski has not started a game in the NHL since the 20176-17 season as a member of the Anaheim Ducks but has put up strong numbers in the AHL since then. It also helps that he is on a team in Buffalo that has depth at the goaltender position.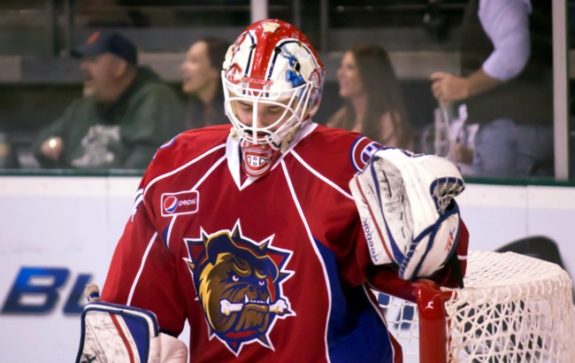 With Carter Hutton and Linus Ullmark splitting starts in the NHL, the Sabres would still have Jonas Johansson on their Taxi Squad and top prospect Ukko-Pekka Luukkonen to fill the void if need be, making Tokarski expendable in a trade.
Craig Anderson/Pheonix Copley – Washington Capitals
The Washington Capitals are another organization with a lot of goaltending depth. They currently have young gun Ilya Samsonov taking the bulk of the starts with rookie Vitek Vanicek mixing in as the backup. This leaves newly signed veteran Craig Anderson, Pheonix Copley, and Zachary Fucale on the teams' taxi squad. Anderson would likely be the Oilers target and easier to pry from the Capitals considering his age. He knows what it's like to be a number one goaltender and could step into that role if something were to happen to Koskinen.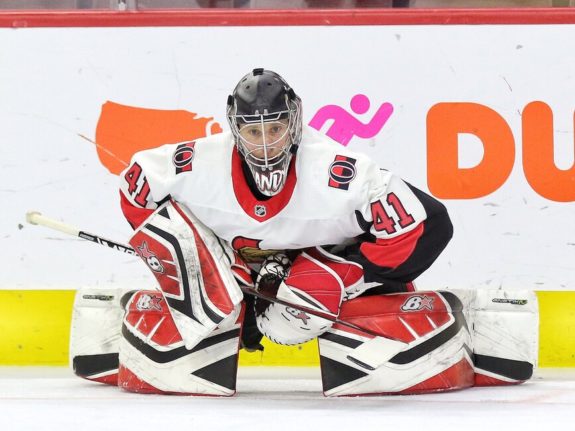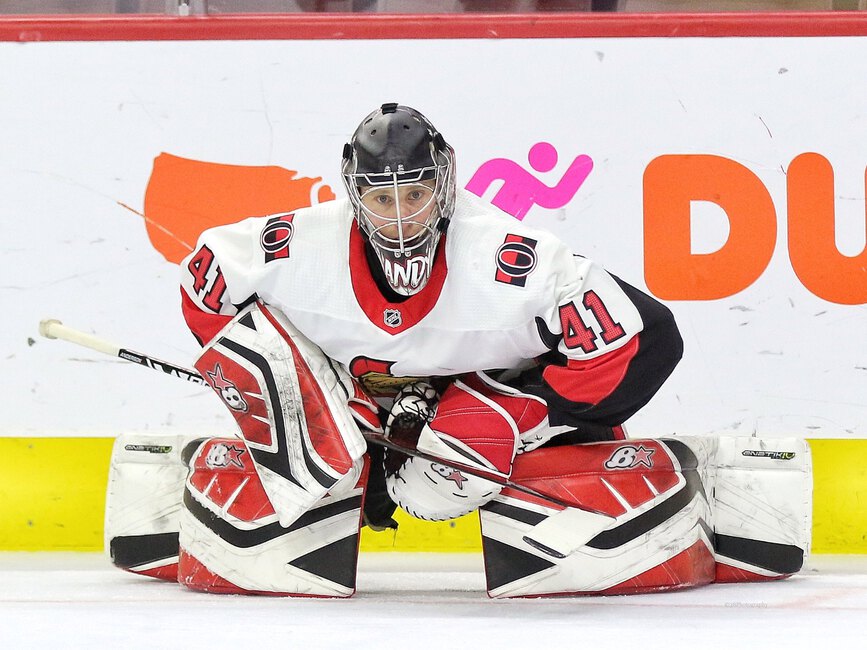 Copley comes with less NHL experience than Anderson at only 29 games at the NHL level. He also has a larger cap hit than Anderson at $1.1 million which may make a deal harder to pull off, although he is signed through the 2021-22 season.
Calvin Pickard – Detroit Red Wings
A team like the Red Wings should be listening to any offers that could bring back some sort of future asset, especially if it means moving a third-string goalie. Pickard has been around the league and was very successful early on in his career.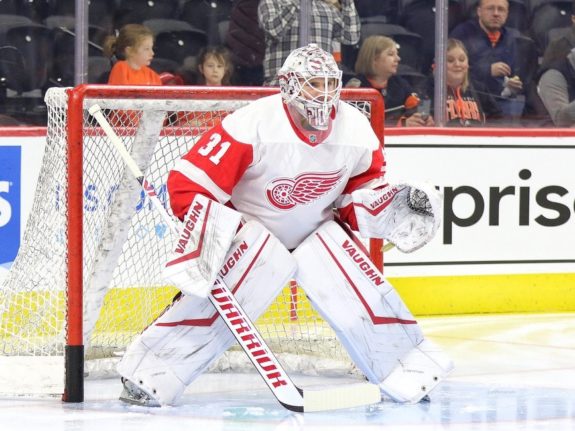 While he has struggled to replicate those numbers in more recent years some of that can be pinned on playing for less competitive teams like the Arizona Coyotes and Red Wings. Either way, he still brings over 100 games of NHL experience including starting 50 games for the Colorado Avalanche in the 2016-17 season where he posted a 2.98 GAA and .904 SV%.
Keith Kinkaid – New York Rangers
The Rangers opted to move forward with their younger goaltending tandem and seem to be comfortable with that decision. The 31-year-old netminder is in the first year of a two-year deal worth $1.65 million and is designated on the team's taxi squad.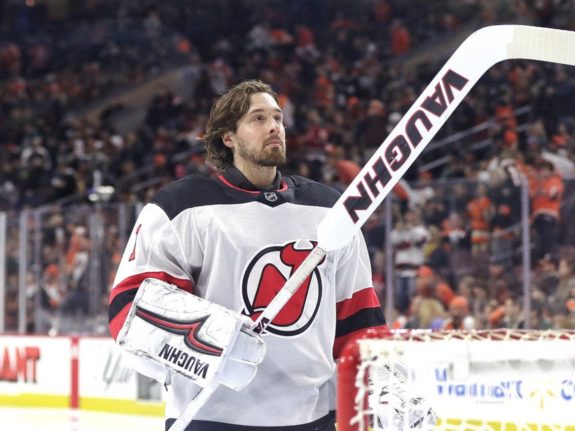 Kinkaid comes with 157 games of NHL experience and was very good during his time in the New Jersey Devils organization. The lack of veteran experience at this position may deter the Rangers from moving Kincaid, but he is a player that Ken Holland should make a call on nonetheless.
Scour the Waiver Wire
Perhaps the most reasonable and cost-effective approach to solving the goaltending issues in Edmonton is through waivers. With the COVID-19 protocols in place this season, teams may be hesitant to trade their goaltending depth because of how fast a few positive cases can derail a team's season.
Related: Oilers Lose Forsberg on Waivers, Need a Backup Plan
Fortunately for the Oilers, they may be given the opportunity sooner than expected. With the Toronto Maple Leafs losing rookie Nic Robertson to an injury, the team has been forced to waive goaltender Aaron Dell. With a team as desperate as the Oilers are between the pipes, this seems like the most logical solution. Dell has emerged as a serviceable backup goaltender for the San Jose Sharks organization over the last several years before joining the Leafs this season.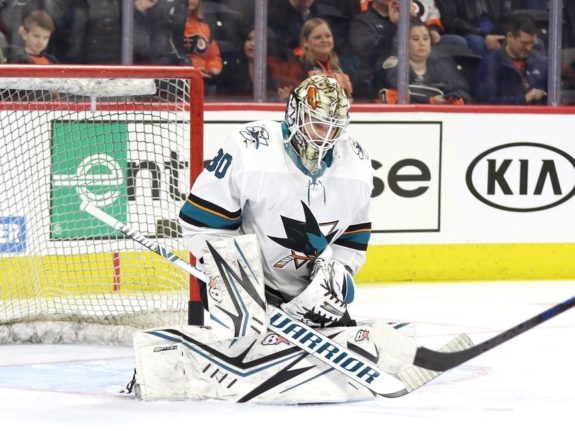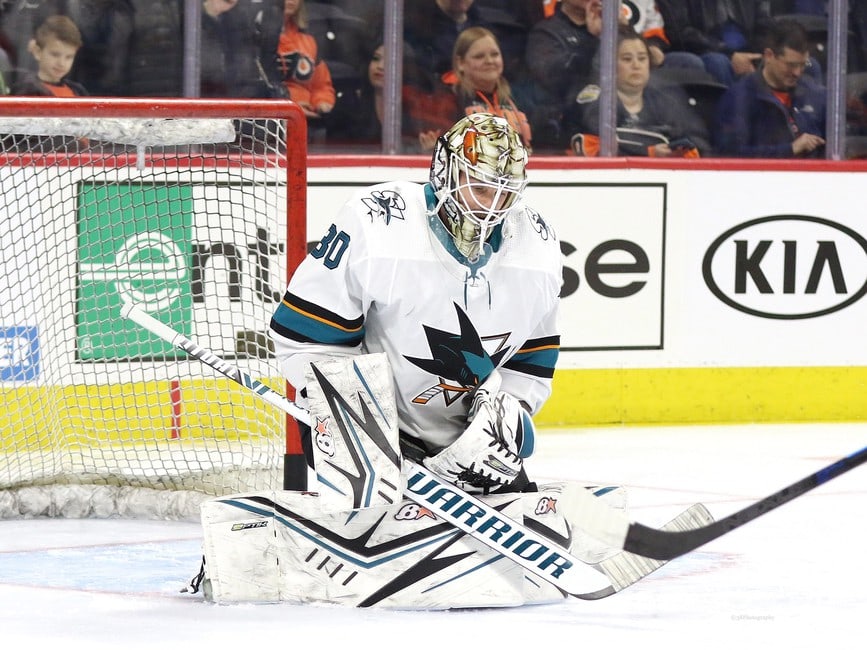 He has appeared in 107 NHL games over the last four seasons with a 2.76 GAA and a .908 SV% to go along with five shutouts. He comes with a cap hit of $800,000 and would be able to provide relief to Koskinen throughout the year with respectable play.
Desperate Times Call for Desperate Measures
The Oilers' team is built to score and will surely rely on their offense to win them games. With a below-average defense corps and questionable goaltending this season any of these options would be a significant improvement to their current goaltending situation.
Related: Oilers Have 3 Options to Solve Goaltending Position Long-Term
Due to depth at each position carrying more weight than ever league-wide, many goaltenders may be off the market. At this stage of the season, beggars can't be choosers and this is an area of concern for the Oilers that needs to be addressed immediately.
---
---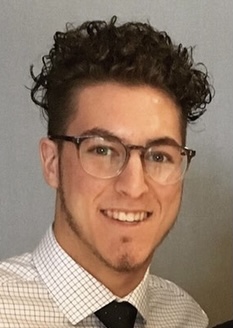 I am a graduate of Seneca Colleges Civil Engineering Technology Program and have turned my obsession for sports into a lifestyle. I have been covering the Edmonton Oilers here on The Hockey Writers since 2019. I love fantasy sports, collecting sports memorabilia and listening to classic rock with a cold one or a coffee in my hand.