In today's NHL rumors rundown, it sounds like Pierre-Luc Dubois would choose the Montreal Canadiens if he could pick his landing spot in any trade. Meanwhile, the Chicago Blackhawks have placed both Kirby Dach and Jonathan Toews on LTIR. Teams are calling the Florida Panthers about Aleksander Barkov. Why? There's also more news out of Florida regarding Keith Yandle and why he fell so out of favor with the organization. Finally, what are the Edmonton Oilers going to do about their goaltending situation?
Canadiens Are Dubois' First Choice
As the Dubois trade watch continues, NHL insider Nick Kypreos tweets that the center's "first destination choice" would be in Montreal with the Canadiens. He adds the ask is now focused around Nick Suzuki and other pieces.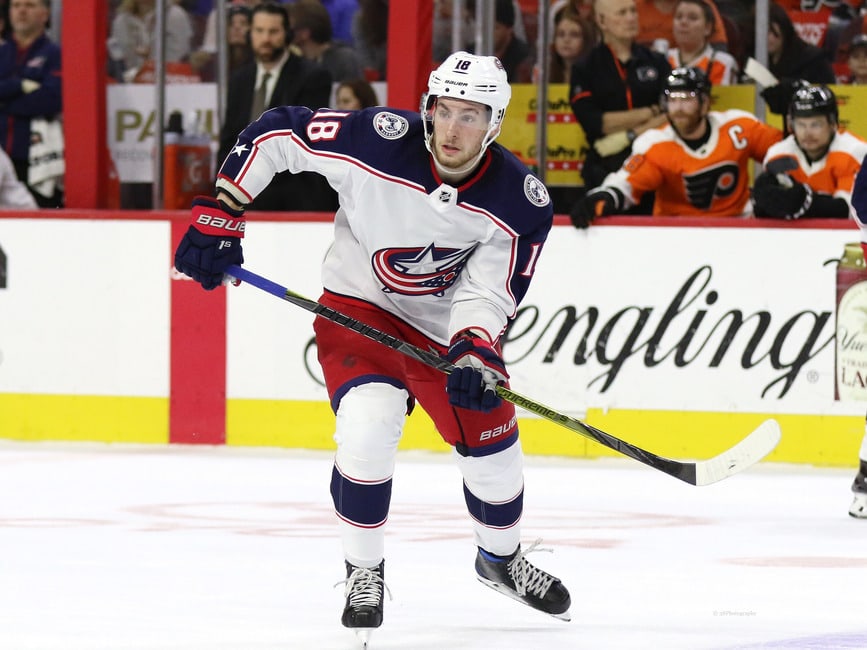 Kypreos wasn't able to expand on whether or not the Canadiens were even entertaining the idea of a trade like that, but previous reports suggest the organization is interested in Dubois coming over. The one thing Kypreos did say was that defenseman Alexander Romanov has been deemed "untouchable".
The Columbus Dispatch's Brian Hedger replied to the Kypreos tweet saying he asked around about any possible trade between the Canadiens and Blue Jackets and he's heard "Kotkaniemi/Mete and something else" was the pieces that might be involved.
Related: Canadiens' Alexander Romanov Ready to Thrive in Montreal Spotlight
Could Bruins Be Serious Contenders for Dubois?
Joe Haggerty of Boston Hockey Now writes that he could see the Bruins getting into the bidding war for Dubois. He notes Jack Studnicka and Urho Vaakanainen are the team's best assets to make available as part of any return.
Haggerty does admit that the cost is probably too high for the Bruins to be a serious contender in any trade because there are so many teams that will be in the running or kicking tires on the center's availability.
Blackhawks Place Toews on LTIR
While early news was that Toews was lethargic and not feeling well, it wasn't deemed that he'd be out from the Blackhawks lineup for a long time. It appears that news changed on Thursday when the team announced they've place he and Kirby Dach on the LTIR.
Considering the wrist injury Dach suffered at the World Junior Championships, his extended absence is not shocking. The news of Toews being out for some time with a medical issue is concerning, if only because few people, if anyone, really knows what's going on.
Defenseman Brent Seabrook was also placed on injured reserve with a lower back issue.
Related: Oilers News and Rumors: Nugent-Hopkins, Forsberg, McDavid, More
Oilers Goalie Situation a Mystery
Mikko Koskinen played in a back-to-back on Wednesday and Thursday to start the 2020-21 NHL season for the Oilers. That said, the speculation is this wasn't the original plan. Mike Smith was unable to dress and Stuart Skinner was brought in off the taxi squad in an emergency backup role Thursday night.
It's not clear what might be wrong with Smith but there are more questions than that surrounding the goalie situation in Edmonton. Anton Forsberg was placed on waivers again after being claimed by the Carolina Hurricanes and it was believed the Oilers would try to reclaim him. Unfortunately, the Winnipeg Jets got there first. Now, the backup situation in Edmonton is foggy, at best.
Panthers Getting Calls About Barkov's Availability
According to a report on the latest TSN Insider Trading, a number of NHL teams have started calling the Panthers about the availability of center Aleksander Barkov. The hockey club has absolutely no desire to trade Barkov and would rather re-sign him than anything else, but teams are calling anyways.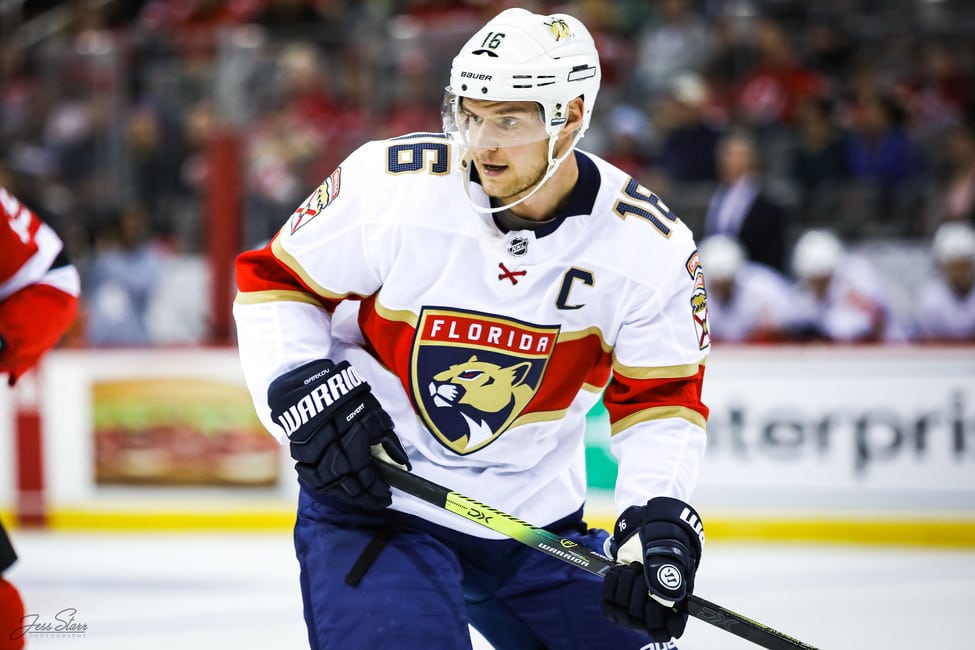 Frank Seravalli notes it's because these teams don't believe Barkov will choose to extend with the Panthers when his contract is up in 18 months. As for how the player feels about the situation in Florida, reports are that he and his agency have told GM Bill Zito the Panthers will have every opportunity to put the right pieces in place in order for the team to become a winner.
Latest on Keith Yandle
Sticking with the Panthers, the Yandle situation is getting interesting as there's a strong chance the defenseman doesn't play opening night (Sunday), thus ending his 866-game iron man streak.
Zito said that decision is being left to head coach Joel Quenneville, but did admit there's a strong possibility based on what's happened in camp Yandle might be sitting out.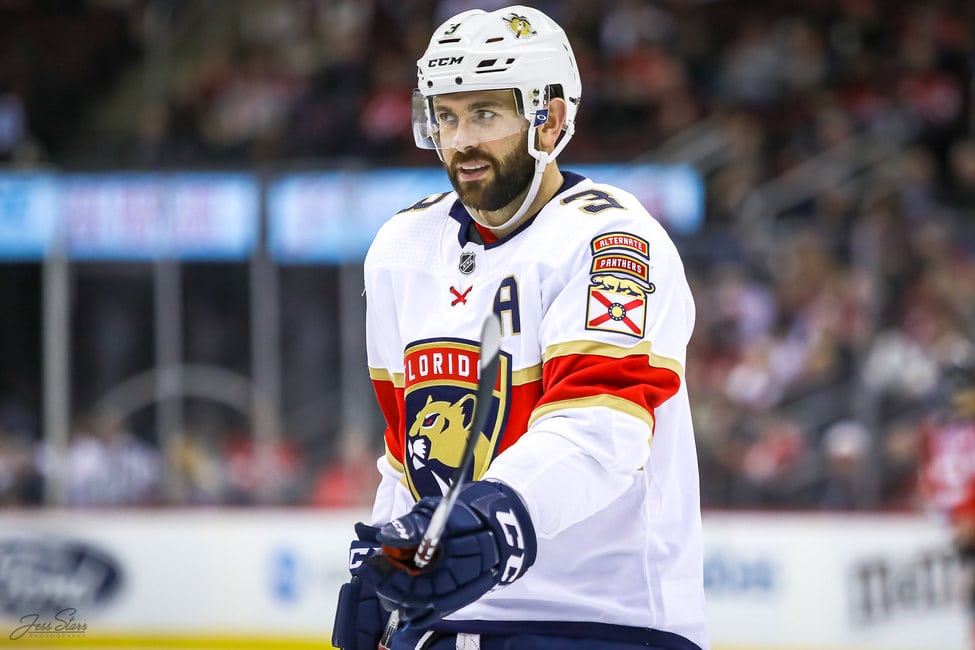 As for why all of this is happening, Pierre LeBrun reports that Zito has made a number of changes to the organization since he was named GM in September. He is focused on 'meritocracy, accountability and the vision of having a team that when I put 20 guys on the ice, they are at their best.' In Yandle's case, he's a strong offensive player, but his lack of commitment to defense is why he's fallen out of favour with the club.
Yandle's agent Jerry Buckley is denying this is about performance, but more the GM's attempt to put heat on his client to waive his no-move clause. Zito has said that is not the case and that he has not asked Yandle to waive.
---
---
Catch up on all the latest NHL Rumors