If you weren't able to watch the game and only saw/heard about the final score of the New Jersey Devils opening game of the 2020-21 NHL season – a 3-2 shootout loss to the Boston Bruins at Prudential Center – you might think they did pretty well considering the Bruins were the President's Trophy winners last season.
You'd be mostly right. They started sluggishly, getting outshot 16-4 in the opening period. The penalty killers gave up two goals in five chances. On the flip side, Mackenzie Blackwood was stellar and stopped 35 of the 37 shots he faced. 
2018 first-rounder Ty Smith netted his first NHL goal in his NHL debut, becoming just the second Devils defenseman to score a goal in his debut – joining Josef Boumedienne (Oct. 2001). Jack Hughes assisted on both of New Jersey's goals, giving him a nice start to his sophomore campaign.
All in all, they got a point against a really good team in their first game in nearly a calendar year. That's better than anyone could have hoped for, to be honest.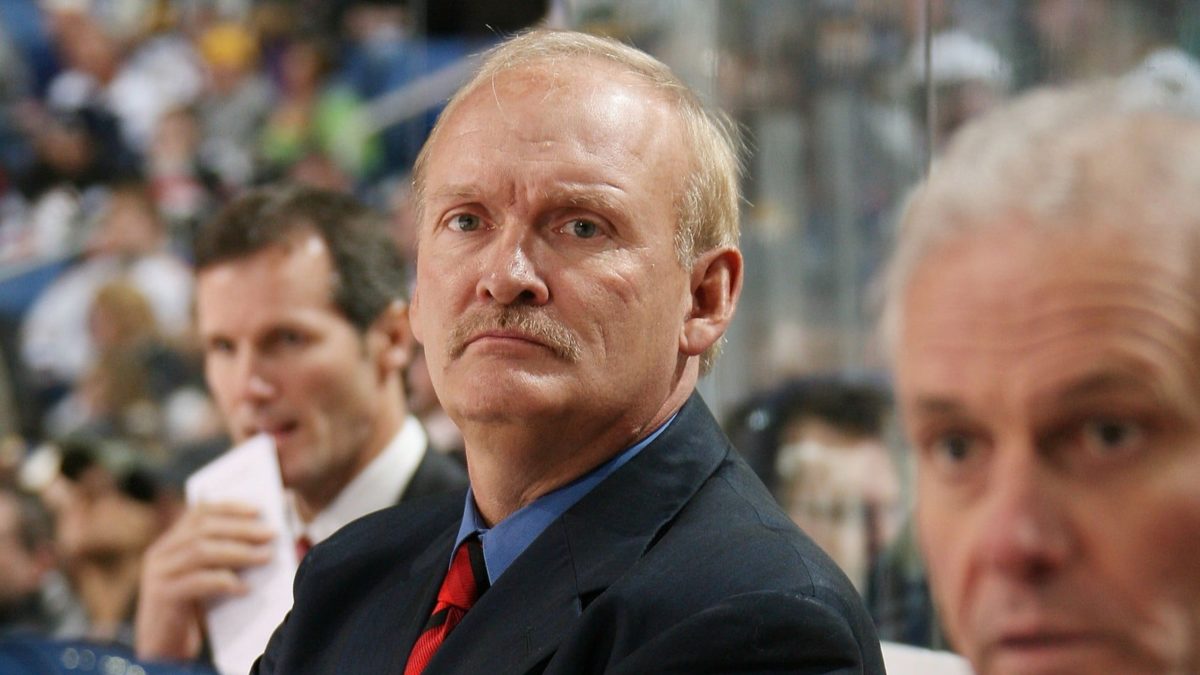 "For me, we looked nervous, we looked tight. It looked like we hadn't played in ten months," said Lindy Ruff after his debut game as the new Devils' bench boss. "Mackenzie stood tall for us and gave us a chance in the second and third (periods)."
Blackwood's Back (Alright!)
Blackwood was the backbone of the team on this night. He last played a real game 310 days ago, but he looked marvelous and in midseason form against the Bruins. Both goals he surrendered were back door, cross-crease passes that are seemingly virtually impossible to stop.
"If you read it better and you get a good push maybe you can get a piece of it, kick it out," replied Blackwood when asked about the two goals he surrendered. "I was a little curious to see how I would feel in a true game, but I didn't feel bad. I'm pretty happy with the way I started," he added after his performance earned him second star of the night.
"I felt pretty good. I made a couple of mistakes that maybe you don't notice because they didn't shoot or get (scoring) chances, but with no preseason games, I thought it was a pretty good start. Hopefully, we can build off this," added the 24-year-old goalie.
"It was definitely different with no fans," Blackwood said of the team's first game against someone other than themselves. "It took a little adjusting (early on), we had some split-squad scrimmages with no fans to get used to it. It was just nice to be able to play again after so long – that was too long of a break for me! It was nice to be back."
Agent Smith
Smith's first goal as an NHLer probably wasn't how he drew it up or dreamed about, but at the end of the day, they all count the same. It will be interesting to see if getting on the scoresheet early in the season helps his confidence. Not that he doesn't have any, but the longer you go without scoring one, the louder the Jedi Mind Tricks can become in your own head.
"I just tried to put it on the net, get the shot through and…I have no idea how it went in," Smith said with a grin when asked about his goal. "It went off of a couple of guys and I got lucky."
His point shot deflected off of two Boston defenders in front of the net, then somehow avoided his two Devils teammates there and found its way past Bruins goaltender Tuukka Rask. That was his lone shot on goal in the game and he logged 17:09 of ice-time, 2:11 of that came on the power play; he didn't play any time on the penalty kill. He also had two blocked shots and was credited with one hit.
"For me, I thought Smith had a better camp (than Will Butcher)," replied Ruff when asked why Butcher was a healthy scratch and Smith made his NHL debut. "I don't think Smith had a better last game of camp, but for me a better overall camp. We're going to compete here for ice-time, we're going to compete to play. We have eight or nine defensemen that we really like."
New Hughes
Thrust into the no. 1 center role with Nico Hischier currently sidelined, Hughes looked like an NHL player. He didn't look at all like the 18-year-old who last season often seemed too slight to withstand the never-ending punishment from grown-ass men. 
"It was only one game, but I feel better. I feel stronger," Hughes would say afterward.
He saw the most ice-time (21:50) among all of the Devils forwards and he nearly won the game at the tail end of overtime on a breakaway that was foiled by Rask. That ice-time was earned though, it wasn't just given to him because Hischier wasn't available.
"I really liked his game in the second and third," said Ruff. "I loved the way he skated, I loved the compete and he was in on both of our goals.
This and That
*This was the first of eight games against Boston, with a rematch set for Saturday afternoon. 
*In addition to missing Hischier, the Devils were without Sami Vatanen and Jesper Bratt who are trying to secure work visas before traveling from Europe.
*Brad Marchand was a thorn in New Jersey's side yet again, finishing with two points (1g-1a) and the lone goal in the shootout.
*Egor Sharangovich didn't score in his NHL debut but he did draw three penalties and had two shots on goal.
*Miles Wood scored the first goal of the Devils season but also took two goalie interference penalties which he called 'selfish' after the game.