The Columbus Blue Jackets need contributions from everybody on the roster. On Thursday night against the Florida Panthers, two of their newest players contributed in an important way.
Big First Goals
Both Mikko Koivu and Max Domi recorded their first goals as members of the Blue Jackets. They went on to win the game 3-2 in a shootout. Both goals were not only important for the game, it's a good sign of things to come.
Koivu missed the first part of the season thanks to being on the NHL's Covid protocol list. Thursday was just his second game but has recorded a goal and an assist to help boost the offense. But it's what he does all around that will be a big asset for the Blue Jackets. Head coach John Tortorella talked about that impact during postgame.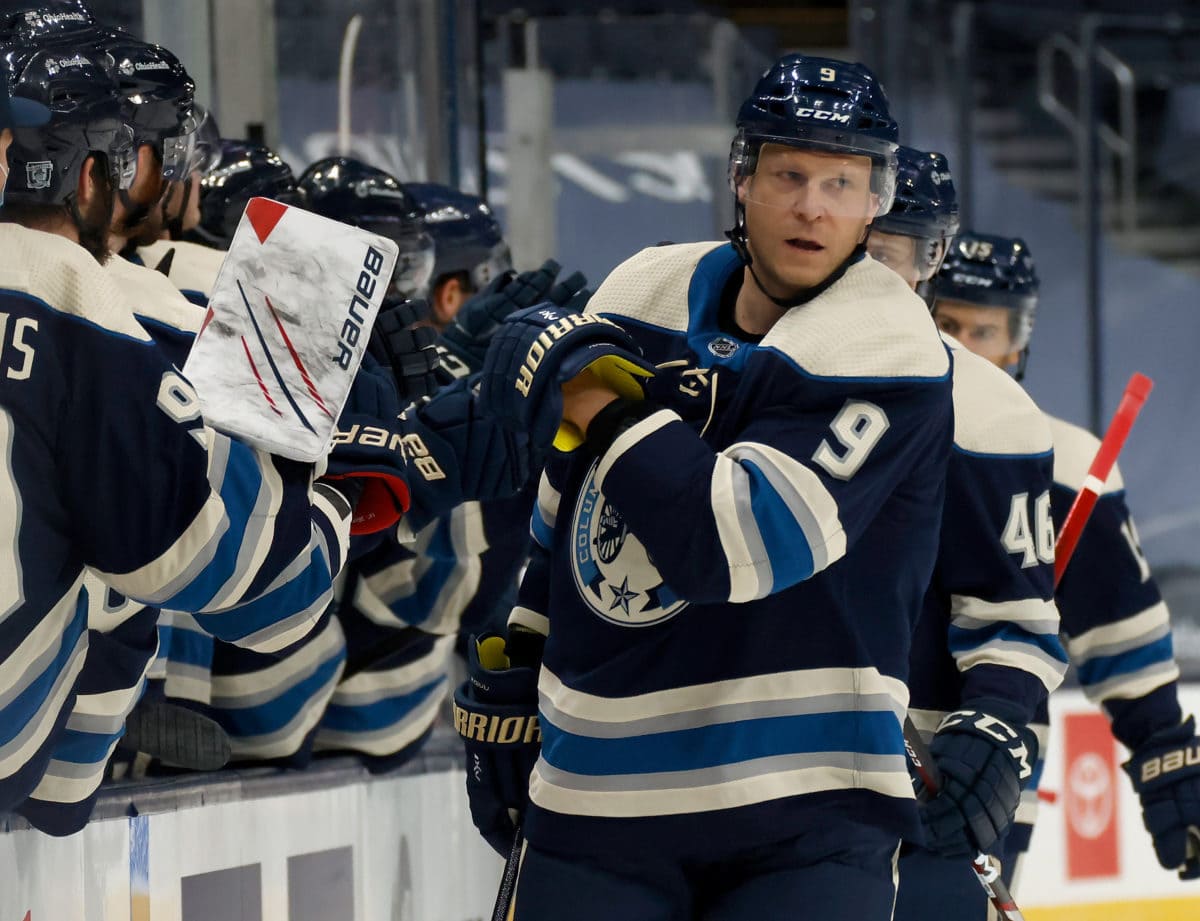 "For this coach here, I like him on the bench," Tortorella said. "I like things, I can use in utility. I needed a couple of shifts at the end of the game when it was tied and I knew I could go to him and make sure it's done properly away from the puck. He'll take faceoffs. He kills penalties. For this guy here who is coaching and putting guys on the ice, I feel very comfortable and happy that I have the versatility from him that I can use."
As for Domi, this season has been a slow start for his standards. He's known as a player who plays with energy and feeds off that during games. On Thursday night, he had his most complete game of the season on top of the goal he scored. And that was a thing of beauty.
The Panthers took a penalty in the third period of a 1-1 game. The Blue Jackets wasted no time in converting thanks to Domi. He took a pass from Zach Werenski and wired it to the top of the net. And then just for good measure, Oliver Bjorkstrand put the puck in but Domi's original shot was perfect and right under the bar.
But even beyond that beautiful goal Domi looked engaged all night and ramped up his physical play. In the second period, he and Jonathan Huberdeau got matching roughing minors. But that's the kind of thing the team wants to see. Tortorella was pleased with Domi's Thursday performance.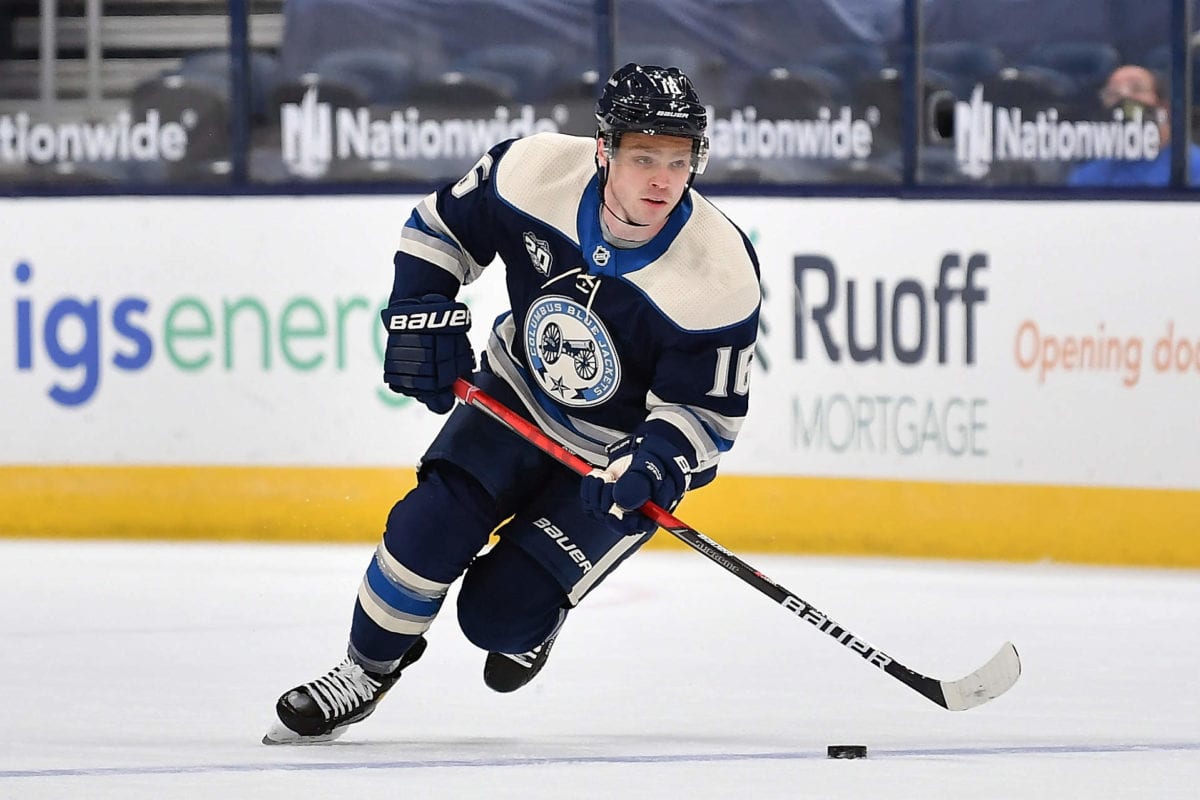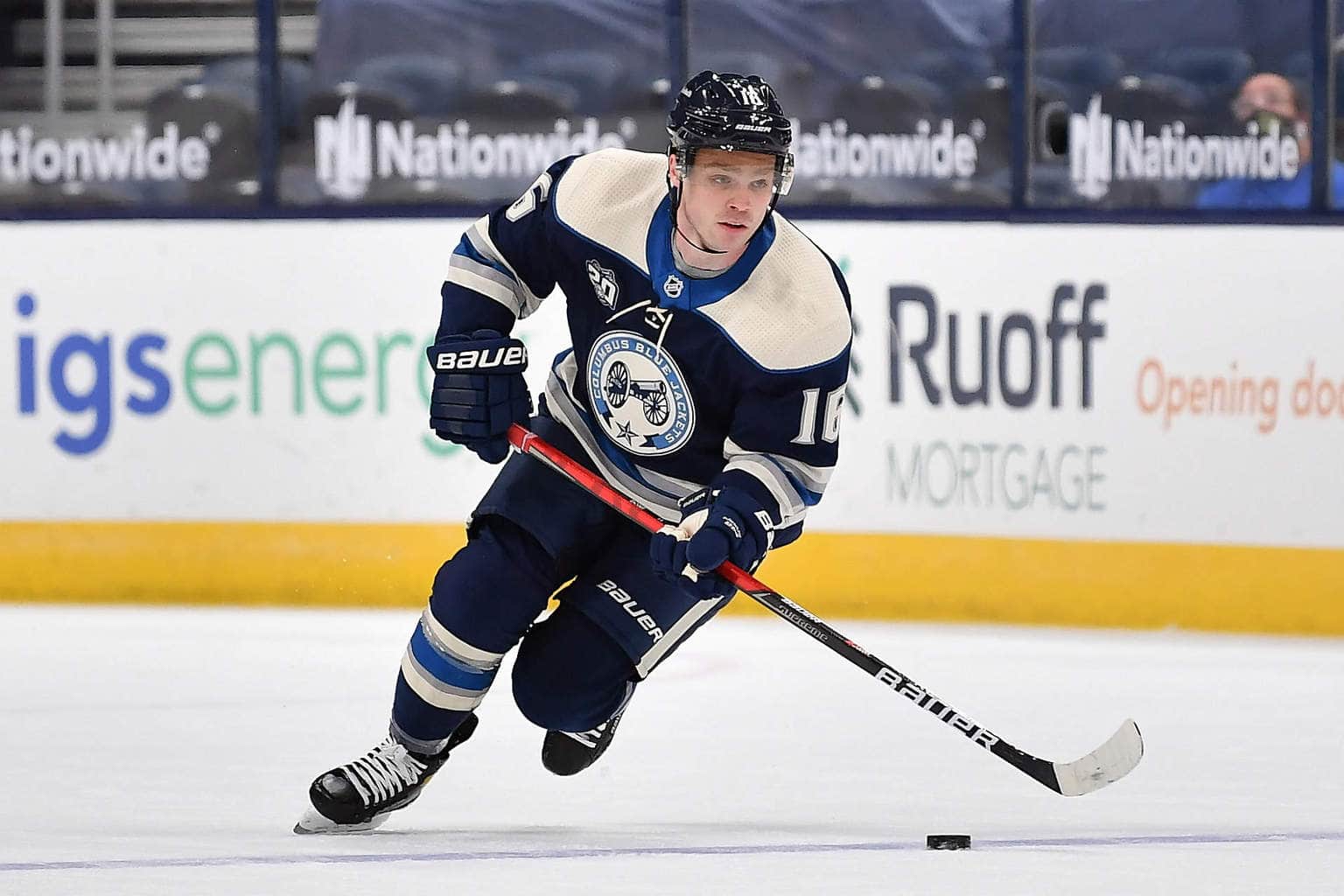 "Max played better tonight," Tortorella said. "I think he was more involved in the physical part, was much more engaged away from the puck. He played with more energy. You start being who you are and that's what you'd expect to be a guy with energy. Things start turning your way. It's a big goal for us, made a couple of really good plays also. That was a big step in the right direction for him."
It's a new team and a new situation for both Koivu and Domi. Koivu is fitting right in and Domi is settling in. Each will play a big part in how the team does moving forward. Thursday night showed just how important each will be as the season really gets going.
Game 8: The GBU
Good: Alex Texier's shootout goal. This one is going to bless the highlight reels for some time. Check out the live reaction from NHL Network's NHL Tonight. This is must see TV.
What more can be said? That was his first ever NHL shootout attempt and he pulls that off? That's incredible. Domi said postgame that this move was "absolutely ridiculous."
Beyond the beauty of this goal, it was an important goal to give the Blue Jackets two points. This was the fourth round of a shootout in a game where the team needed the extra point. Texier made a bad turnover earlier in the game. He made amends for it and then some with this. Now we will see this goal on every highlight reel for the next week and beyond.
Bad: Giving up leads. In the two-game set with the Panthers, the Blue Jackets gave up four different leads. While they did get three points out of the series, they will need to do a better job protecting leads. Thursday was a turnover and an outnumbered board battle. To their credit, they got an overtime loss and a win despite the lost leads. Good on them to stay with things. But they do need to tidy that part of their game up.
Ugly: Missed boarding call? It was an ugly looking hit. Late in the third period, David Savard laid a huge hit on Frank Vatrano deep in the Blue Jackets' zone. The hit looked high and looked like boarding but there was no call. There was just 30 seconds left in the third period when it happened. Vatrano stayed down for a bit but was able to get back up. It appeared his face went into the glass. The Blue Jackets were able to get to overtime thanks to a non-call. Sometimes you land on the right side of the whistle. Seems they did on this occasion.
Side Dishes
Tortorella says when given the chance, he will elect to shoot first in the shootout. "I go first all the time. I like to try to get a lead in that thing. When they give you the opportunity to pick which one you want to go, I've always gone first."
Tortorella wants to wait to see a few more games before commenting on Jack Roslovic's game. But Tortorella did say that Roslovic can skate.
The power play looked decent. Besides the goal, they looked more engaged. That was a big goal to give the Blue Jackets the lead. Let's see if they can build off that.
Expect Joonas Korpisalo to start Friday night in Chicago. Although Tortorella didn't directly say it, he did say they will keep with the rotation for now. Elvis Merzlikins was outstanding Thursday night especially in the shootout. So pencil Korpisalo in for Friday night. They have alternated starts every game during the first eight games.
Stay tuned Friday for Patrik Laine news. He might be cleared to fly to Columbus to begin protocol.
---
---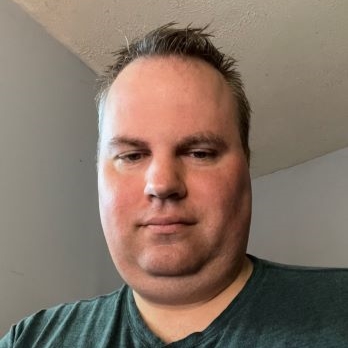 I am a fully credentialed writer who covers the Columbus Blue Jackets, Cleveland Monsters and Erie Otters as well as the Ontario Hockey League and NHL Draft. The 2022-23 season will mark nine seasons with the Hockey Writers. I am also the site's Credentials Manager. Please take note of the updated Twitter handle: @mark_scheig.