Friday night, another chapter will be written in one of the NHL's most underrated rivalries as the Columbus Blue Jackets and Pittsburgh Penguins square off in the Steel City.
This will be the second matchup of four total this season. The two teams will clash again two weeks from today in Columbus on February 17 and the final meeting will take place April 4 in Pittsburgh.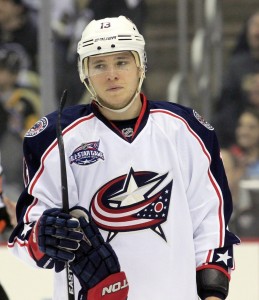 The first game between Columbus and Pittsburgh was December 22 inside a deafening Nationwide Arena in which the winner took over first place in the Metropolitan Division. Blue Jackets fans went home that night with an early Christmas gift and shotty hearing as the Blue Jackets' cannon was fired seven times in a 7-1 throttling of the Penguins.
That win marked the 11th in a row for Columbus as part of their historic 16-game winning streak. But that game was over a month ago and a lot has happened since then for both teams. Let's get everybody caught up with both teams and preview this rivalry matchup with some numbers.
Hitting Road Bumps
Each team has played 49 games this season with Columbus holding a three-point lead over Pittsburgh in the division standings.
Even though they are both settled into a playoff spot currently, Columbus and Pittsburgh have struggled lately – both teams are 5-5 in their last 10 games. Injuries have become a recent issue on both sides. Columbus has been forced to play their seventh and eights options defensively due to injuries to David Savard and Markus Nutivaara. The status for both defensemen is questionable for Friday's game.
#CBJ D Markus Nutivaara will travel with the club this afternoon to Pittsburgh, though not clear if he will play Friday vs. #Pens.

— Aaron Portzline (@Aportzline) February 2, 2017
Penguins' top defenseman Kris Letang arrived back in the lineup on Tuesday after missing the previous five with a knee injury. However, Pittsburgh is still without their team's second-highest scorer in Evgeni Malkin, who has been on IR for over a week. Additionally, center Matt Cullen is questionable for Friday's game with a foot injury and they just lost forward Conor Sheary – a fixture on the top line with Sidney Crosby – for an expected four to six weeks with an upper-body injury he suffered in Tuesday's game vs Nashville.
Team Stats Preview
Pittsburgh has been tough to beat at home this season. The Penguins are 8-1-1 in their previous ten games at PPG Paints Arena and a remarkable 21-3-2 overall at home this year.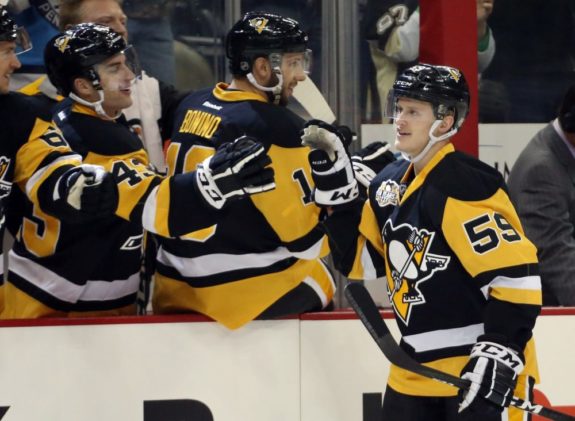 Columbus is 15-7-3 on the road this season and only 5-5 in their previous 10 away from Nationwide Arena.
Both teams won on Tuesday night and have each been successful after winning their previous game over the course of the season  – the Jackets are 22-7-4 while the Penguins are 18-8-4 coming off a win.
Last season, the Jackets won the first two matchups and dropped the last two to split the season series with the Penguins. The Jackets have an all-time record of 11-14-3 vs the Penguins but have won four of the last six head-to-head.
Players to Watch
I dove deep into the pool of hockey statistics to identify which players have the most success in this rivalry. A couple probably go without saying, but here are the top players to watch.
Columbus
As a member of the Blue Jackets, Nick Foligno has nine points in 13 total games vs the Penguins and has three points in five games at Pittsburgh. The Columbus captain is second on the team in goals (18) and is currently riding a four-game point streak.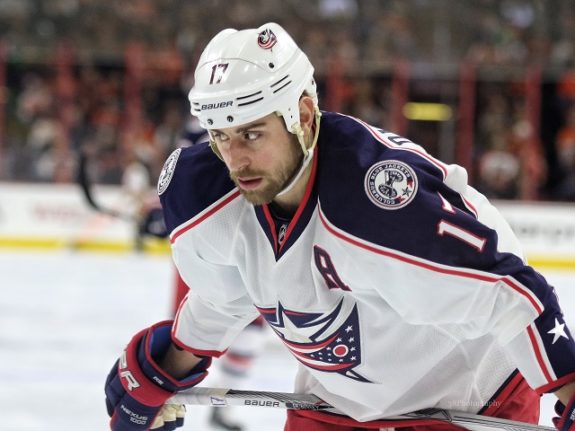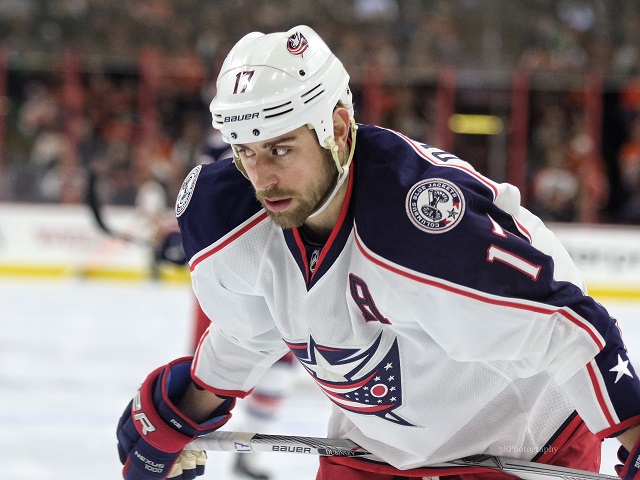 Brandon Dubinsky is always a player to keep a close eye on when playing Pittsburgh as he is known for his role in trying to lock down Penguins superstar Sidney Crosby. As a Blue Jacket, Dubinsky only has one point in four games at Pittsburgh, but that one point was a short-handed, game-winning goal. In those four games, he also has a whopping 32 penalty minutes and owns a 53.5% faceoff percentage.
Scott Hartnell, who had a hat trick in the first meeting with Pittsburgh, has two goals and one assist in four games at Pittsburgh as a member of the Blue Jackets. It's interesting to note that as a Blue Jacket, the veteran agitator has zero penalty minutes at Pittsburgh. Don't be surprised if that changes Friday night.
Pittsburgh
As noted above, Dubinsky will attempt to be Sidney Crosby's shadow, however, it doesn't appear that Crosby can be shut down this year. He leads the league in goals (28) and is second in the league in points (56). He has also killed the Jackets in his career with 23 points in 18 games, including a line of 2-6-8 in seven home games against Columbus.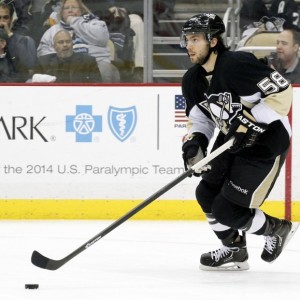 The Blue Jackets are probably not disappointed Malkin is out of the lineup given the fact he has also been a Jackets-killer with 19 points in 15 career games vs Columbus. With Malkin injured, the Penguins will likely seek scoring help from Chris Kunitz (13 points in 17 games vs Columbus) or defenseman Kris Letang (four goals and seven points in nine home games vs Columbus).
Maybe the hype isn't as inflated as the last time these two teams met given the numerous injuries to both squads and the fact that they're not playing their best hockey as of late. But, it's still Columbus vs Pittsburgh. If the regular season ended right now, these two teams would rematch in the first round of the playoffs.
Will this game have a playoff atmosphere? Maybe not. But any time this rivalry takes place, it's worth watching.
(All stats courtesy of NHL.com)