The trade deadline is looming and the New York Islanders' playoff chances are getting increasingly better every game. Nevertheless, they'll have several decisions to make soon. With the expansion draft at the end of the season, they'll have at least one decision made for them — most likely, one of their prized young defensemen, Thomas Hickey, Ryan Pulock or Calvin deHaan, will be moved. So the choice right now is a simple one. Do they take a run at high-end players that want to be moved and trade pieces that will be taken next season anyway? And if so, what do they give up for someone like Jarome Iginla?
Could Iginla Thrive in Brooklyn?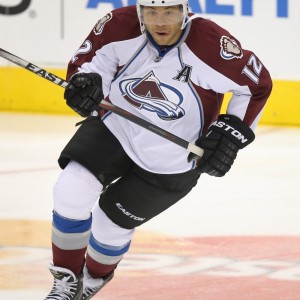 On his way to the worst season of his NHL career at the age of 39, Iginla isn't about staying with the sinking ship known as the Colorado Avalanche. "I would like to, at the deadline, go somewhere," Iginla told Puck Daddy. "To be in the playoffs. I would hope that there is some opportunity to go and play in the playoffs. Those are the best games, the most fun for sure, and you have a chance to win. So no, I haven't given up on that chance to win."
With the Islanders playing the best hockey in the NHL right now, could Iginla provide an even bigger spark? The Islanders approach over the past few seasons has been about getting contributions from all four lines. That hasn't been the case at times this season. Regardless of where Iginla is slotted, he can help. With 193 career goals with the man advantage as well, he'd definitely boost the Isles 26th ranked power play.
What Do Isles Give up for Him?
To rent Iginla, the Islanders shouldn't have to give up more than a third or second round pick. Anything more than that wouldn't be worth it. At 39, Iginla is high-risk. However, if the Islanders could find a way to rid themselves of either Nikolay Kulemin or Mikhail Grabovski's contract and Colorado could part ways with Matt Duchene, then things could get a bit more interesting. The fact that Iginla has to waive his no-movement clause adds another layer to drama.
Things don't get easier from there, though. The problem with the Islanders getting Iginla for the season, for a pick, is that someone will have to sit. Is it worth seeing a first rounder like Anthony Beauvillier or Alan Quine in the press box, for a temporary solution to the Islanders' lack of dynamic scorers? While Quine doesn't have that makeup, Beauvillier has the tools to be a 20-30 goal scorer in the NHL one day.
The Fallout of a Deal for Iginla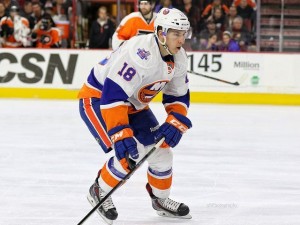 And if they do manage to rid themselves of Kulemin or Grabovski's contract and part ways with someone like Ryan Strome to get Iginla and another piece from Colorado, are they willing to see Strome succeed somewhere else? Strome hasn't made good on returning to 50-point form despite the Islanders' patience. While a change of scenery may be exactly what Strome needs, it might not be the same for the aging Iginla and whoever else comes with him.
Burned in the past in the trade market (remember Thomas Vanek?), the Isles are on a slippery slope. Considering how much ground they've made up in the playoff race the past two weeks, someone like Iginla may not be able to change things any more than they have already.