The '12 Days of Christmas' is a classic holiday song first published in its current form in 1908. In a nod to the classic carol, join The Hockey Writers as we count down the 12 Days of Hockeymas. Each day, we will provide you with a piece of hockey history as we eagerly await the start of the 2020-21 NHL season.
The St. Louis Blues are coming into the 2020-21 season following their first-round exit to the Vancouver Canucks in the bubble a few months ago. After losing their captain and adding a couple of new faces, the expectations for the team have not changed. Here is a seven-item wish list for the upcoming season.
Wish #1 – Thomas Becomes a Star
The Blues need Robert Thomas to emerge as the next star of the franchise. We've seen his ability, and in a likely expanded role in 2020-21, he can take his game to the next level.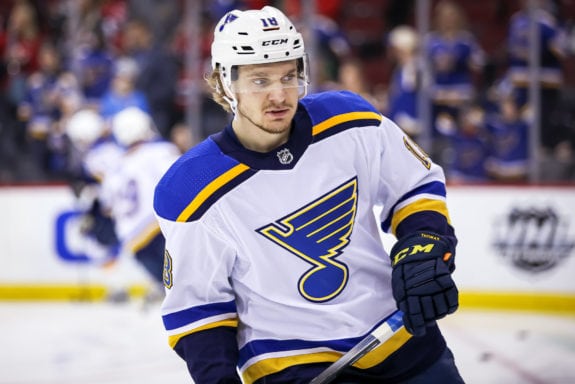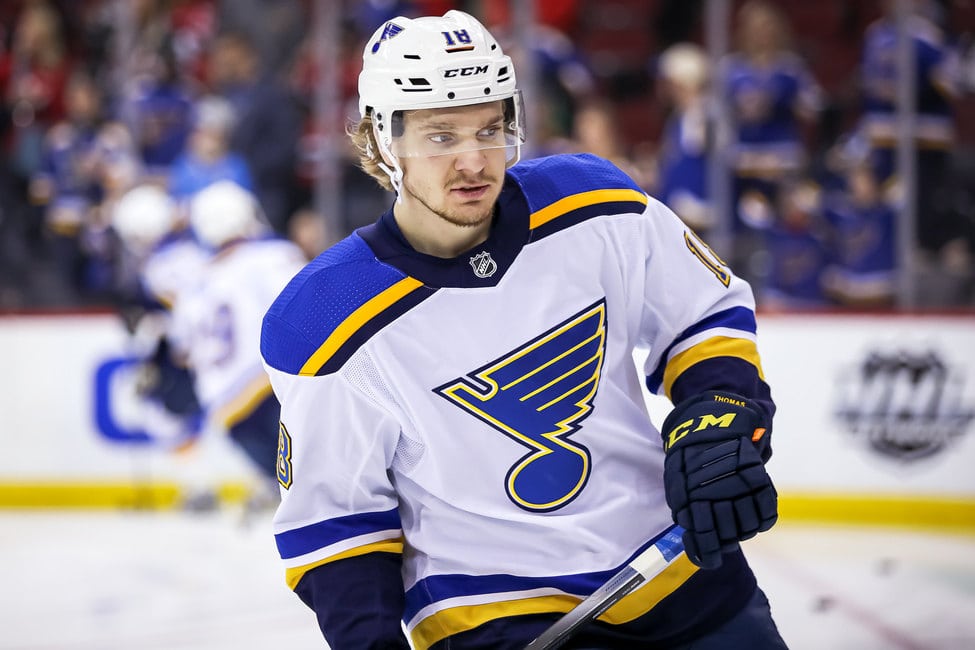 Thomas scored 42 points in 66 games last season, 32 of those being assists. At age 21, he has already 136 games in the NHL and will almost certainly see a top-six role during the 2020-21 season.
His upside is sky high, his passing ability from what we've seen over the last couple of seasons is special. I expect to see the coaching staff push him to try and shoot the puck more as well, his shot has been lethal at times and will only make him better.
He will likely play on the top line with Brayden Schenn and Jaden Schwartz to start the season, as well as man one of the top power-play units. I expect him to break out this season and you should too.
Wish #2 – Faulk Bounces Back
The Blues brought Justin Faulk in to be an offensive threat from the back-end – he was not that during the 2019-20 season. With a potentially expanded role in 2020-21, he has a shot to return to the form he showed with the Carolina Hurricanes.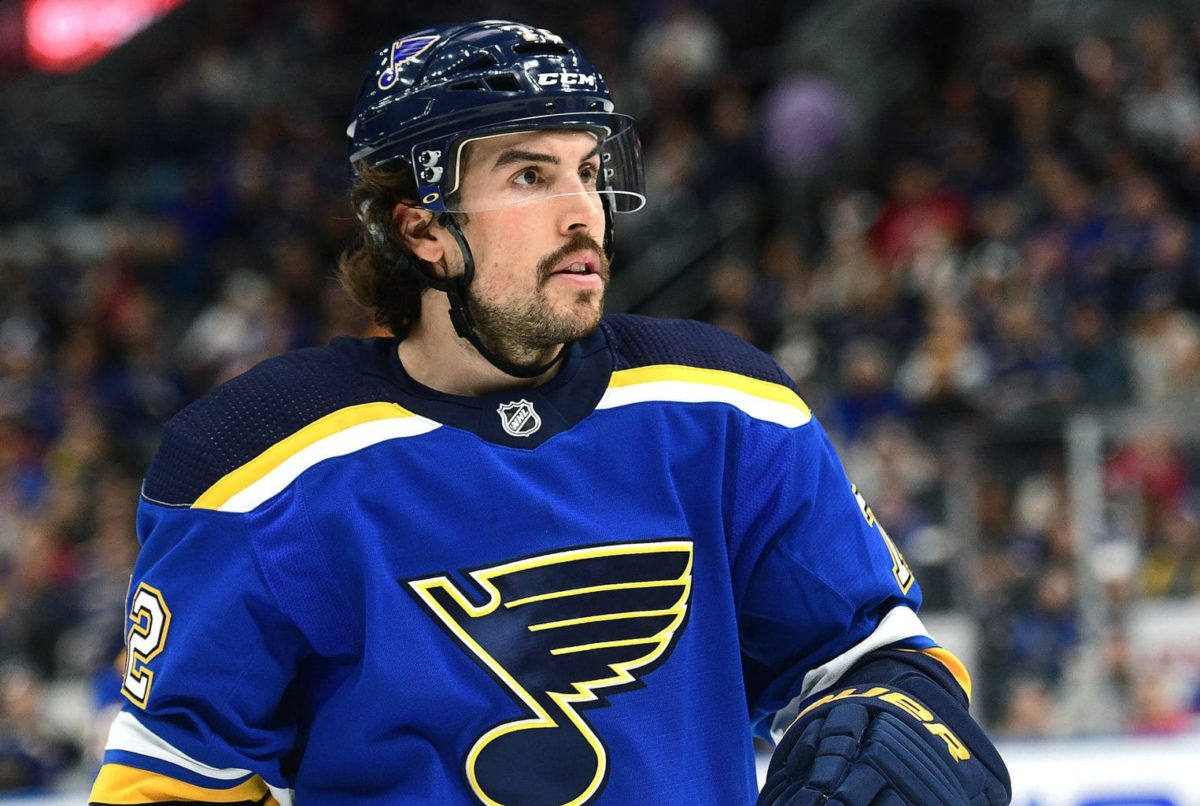 Blues' fans were extremely critical of Faulk in his first season wearing the blue note, as he didn't come close to meeting expectations given to him in a big trade involving big prospects.
He only scored 16 points in 69 games, after coming off of six straight seasons in Carolina where he tallied over 30 points in each one.
He'll likely play with Marco Scandella or Torey Krug on the back-end to start the 2020-21 season, and he should see more minutes after he flashed some brilliance in the 2020 playoff series with the Vancouver Canucks. Faulk has to bounce back.
Wish #3 – A Young Prospect Emerges
The Blues have multiple young prospects in the pipeline, many of whom are ready for a shot at the next level. If one of Klim Kostin, Scott Perunovich or Niko Mikkola emerges, the Blues will have an instant boost.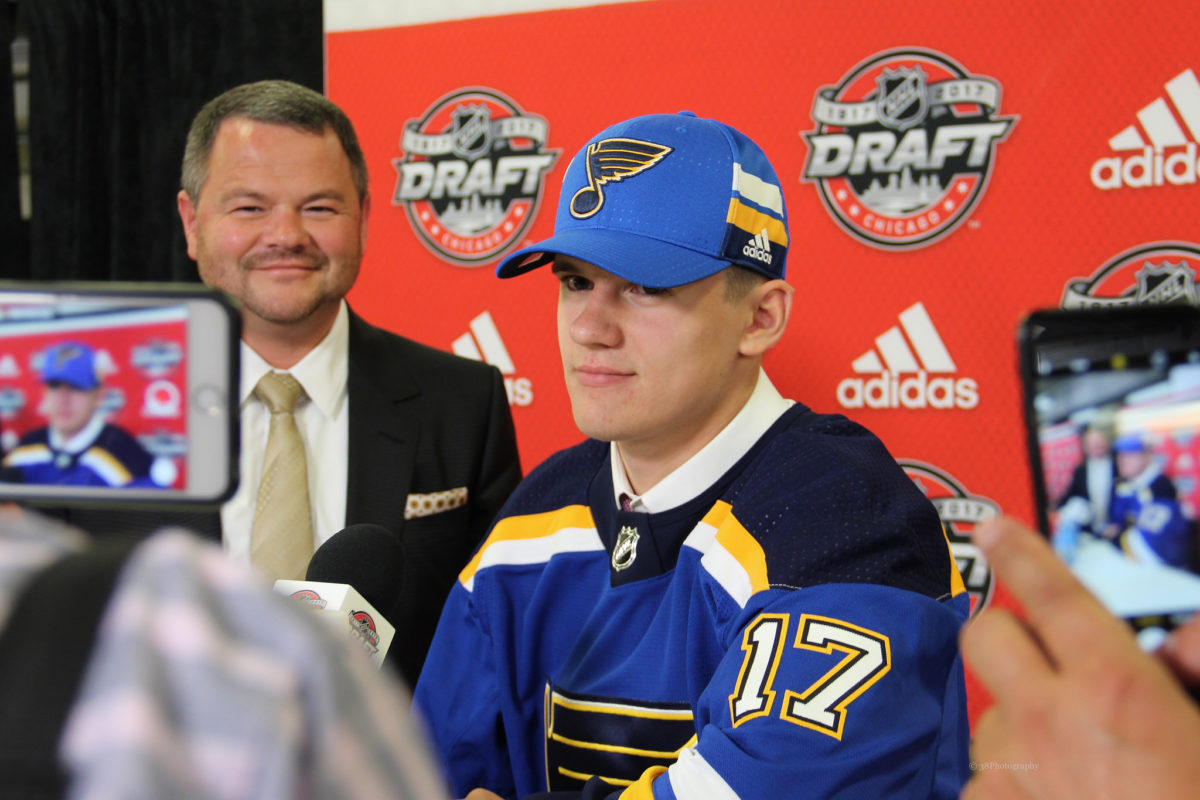 One of the three prospects mentioned above will absolutely get a chance to crack the Blues' lineup in 2020-21. I assume Perunovich or Mikkola will have games played defensively. Kostin may have a chance to play when injuries arise within the forward group.
Perunovich will bring offensive flare from the blue-line, while Mikkola is a much more defensive-oriented guy. We saw Mikkola play well in a five-game stretch last season, he definitely has some defensive upside.
Kostin is a big power forward type that has shown some skill in the past. He is playing in the KHL right now and scored his first NHL goal last season for the Blues. One of these three must emerge when they get a shot next season.
Wish #4 – New Goaltending Tandem Works Out
The Blues now have a new goaltending tandem in net with Jordan Binnington remaining as the starter and a young prospect, Ville Husso, becoming the backup after the club dealt Jake Allen to the Montreal Canadiens.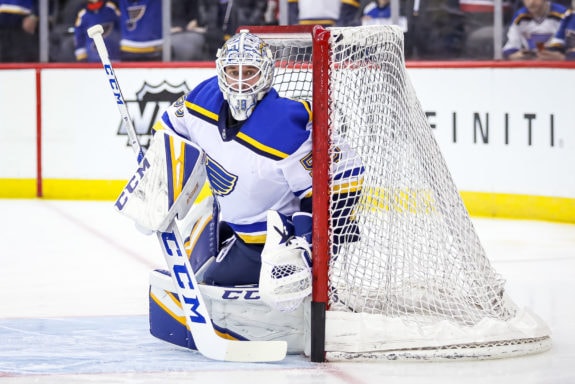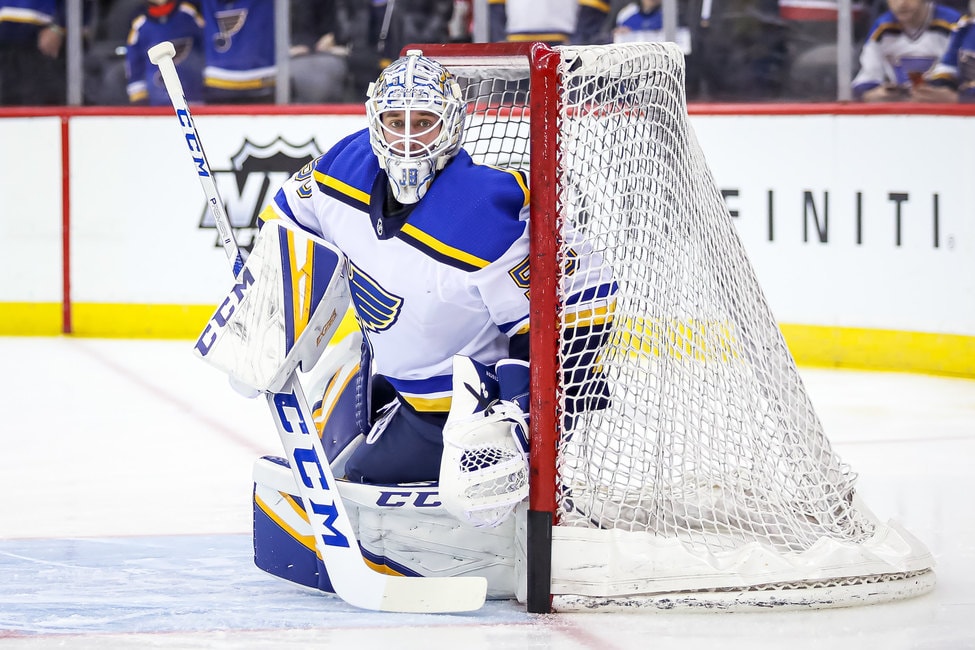 Binnington had a brutal stretch in the 2020 playoff bubble, going 0-5-0 with .851 save percentage (SV%) and a 4.72 goals against average (GAA). The Blues front office obviously believes in him and wants him to be the goaltender of the future, but that remains to be seen.
Binnington's last year of his contract is in 2020-21 and he is already 27 years old with just 83 regular-season games played.
As for Husso, this is a huge opportunity for him. He is one of the top goalie prospects in the Blues' system, despite not being the top guy, he has been chosen to be the backup during the 2020-21 season.
He will make his NHL debut whenever he is called upon in the upcoming season. His last couple of seasons in the AHL have not been ideal, but he is 25 years old and they need to give him a shot.
Husso has won just 22 games in his last two seasons over 69 games in the AHL. The goaltending tandem will have to be great for this team to try and make another run at the Stanley Cup.
Wish #5 – Physicality Leads to Wins
Head coach Craig Berube loves for the team to play a physical style, and they need to continue that. They've added more offense to the blue-line, but the physicality must remain the same overall.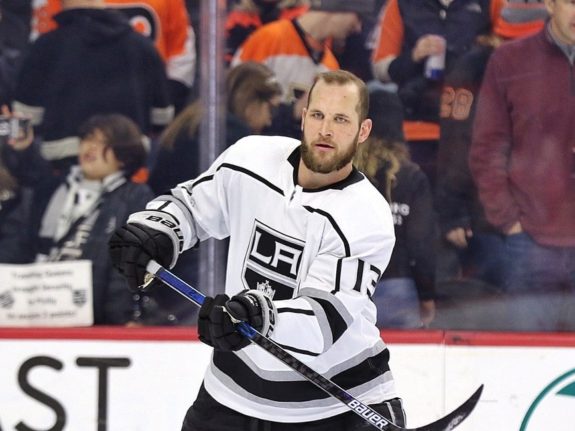 The Blues added one forward in free agency prior to the season and that was two-time Cup champion Kyle Clifford, who spent most of his career with the Los Angeles Kings and finished last season with the Toronto Maple Leafs.
With the retirement of Alexander Steen, the Blues will need to replace his grit and Clifford can do that. I would also like to see an experienced veteran like Clifford to step into a leadership role to help fill the void of Steen and Alex Pietrangelo being gone.
The fourth line with Clifford, Oskar Sundqvist and Ivan Barbashev has a chance to be special. The physicality that they can bring will be big, as well as once they build chemistry, they can put some points up and wear teams down.
The defensemen on the team can step up and be physical as well this season despite likely being a smaller group, but Robert Bortuzzo can provide some of that when he steps in. The Blues' ability to wear teams down will determine their success in the 2020-21 season.
Wish #6 – An Extension for Schwartz
Jaden Schwartz's contract is up at the end of this upcoming season and with the cap situation in the NHL being the way that it is, it'll be tough for the club to figure out a way to keep him around. They need to get it done though.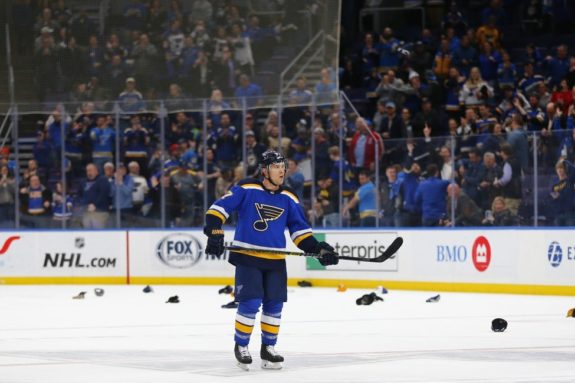 Schwartz is a big part of the top-six forward group – his ability to move and cycle the puck as well as play a consistent two-way game is impressive. He had a big bounce-back season in 2019-20 following a bad regular season in 2018-19.
He scored 22 goals in 71 games last season. His two-way game was likely the best it has ever been last season and his chemistry with Schenn was a huge part of their line's success.
Schwartz has to be re-signed and I believe that they will have the cap space to figure it out after this season. I think it'll be a five-year contract for around $6.5 million per season, but that's just an estimate.
Wish #7 – A Better Penalty Kill Percentage
This is a lot to ask for, but the Blues were 18th in the NHL last season when it came to their penalty kill percentage. At 79.3%, they were fourth in the Central Division and behind many Cup contenders overall.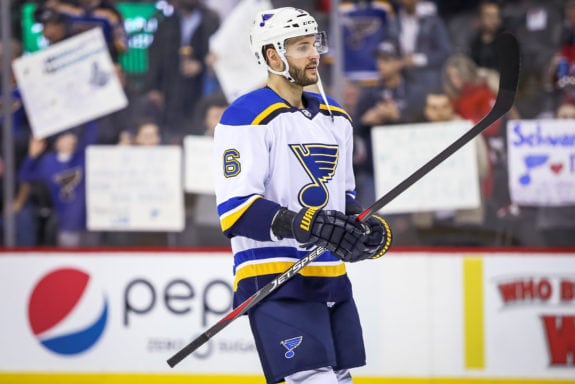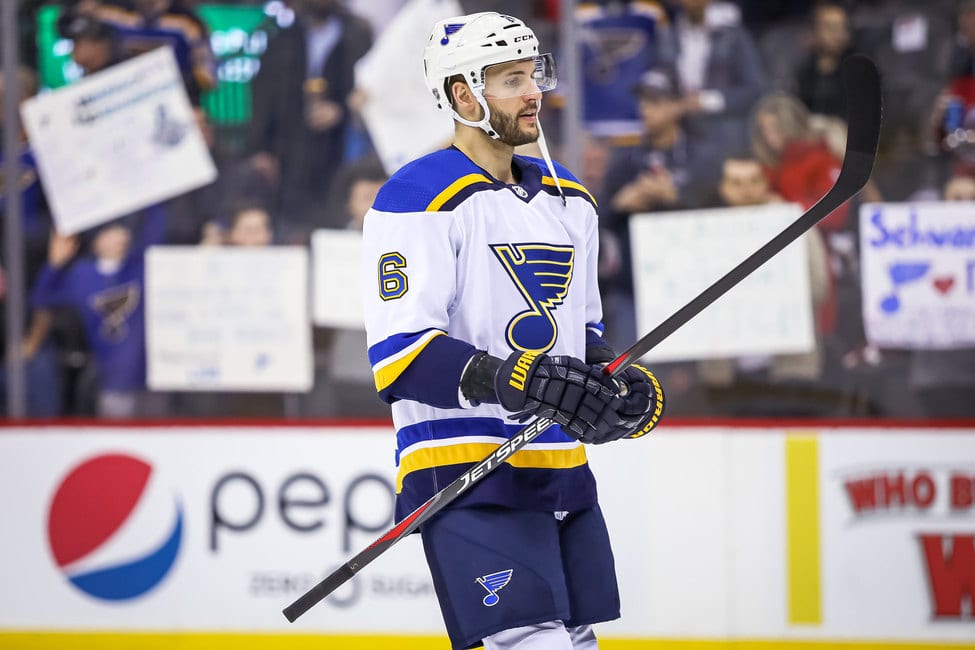 For a team in the Blues that prides itself on their defensive prowess, their penalty kill being as average as it was last season was less than ideal. Losing Steen to retirement could hurt, too – they need others to step up.
Sundqvist and Barbashev must continue to develop their penalty-killing skills with Ryan O'Reilly, Colton Parayko and Scandella likely out there as well.
Maybe they can figure how to fix this issue and find their way into the top 10 this season. If the NHL and NHLPA can reach a deal, we will finally have hockey back, and I can't wait for the Blues season to start.
---
---