The St. Louis Blues' 2022-23 season was a shocking disappointment for fans and management alike, leading to the team becoming sellers at the trade deadline and ultimately finishing in a draft lottery position. So who bears the blames for the team's failings, and who succeeded despite the team's struggles? That's what we'll look to identify in our 2022-23 Blues' Report Cards series.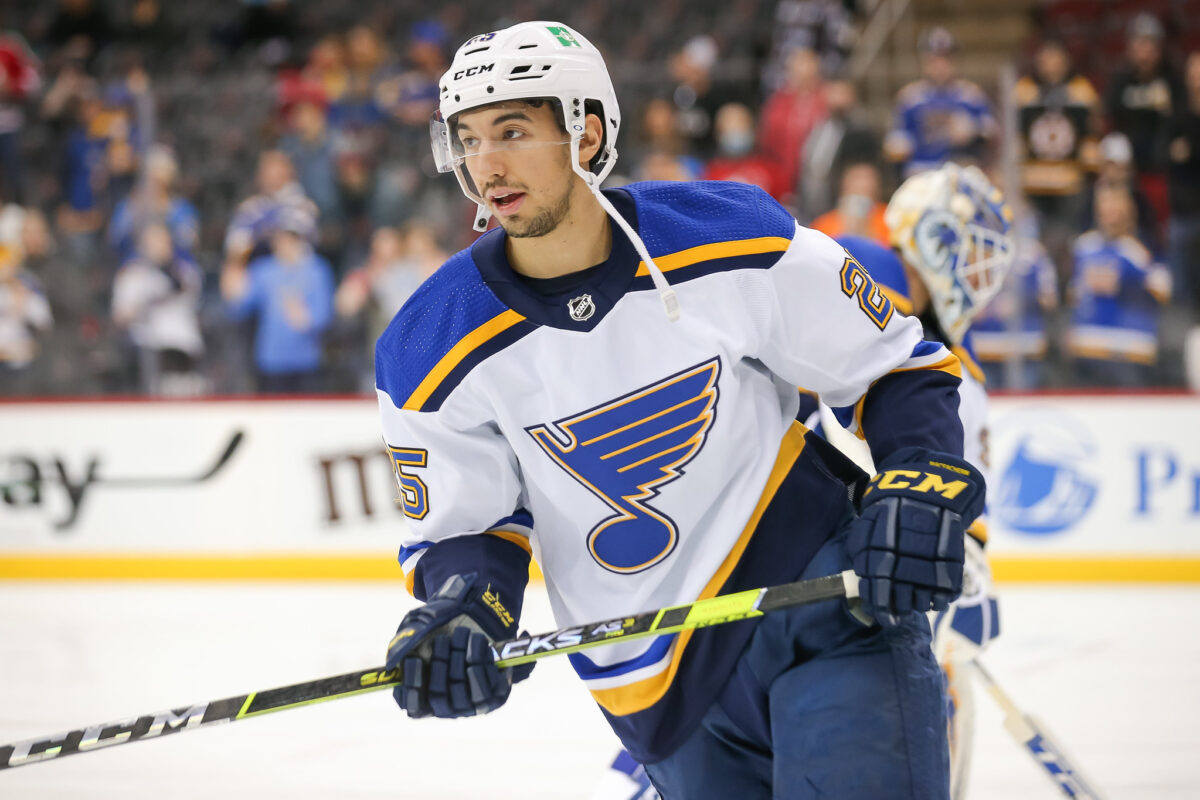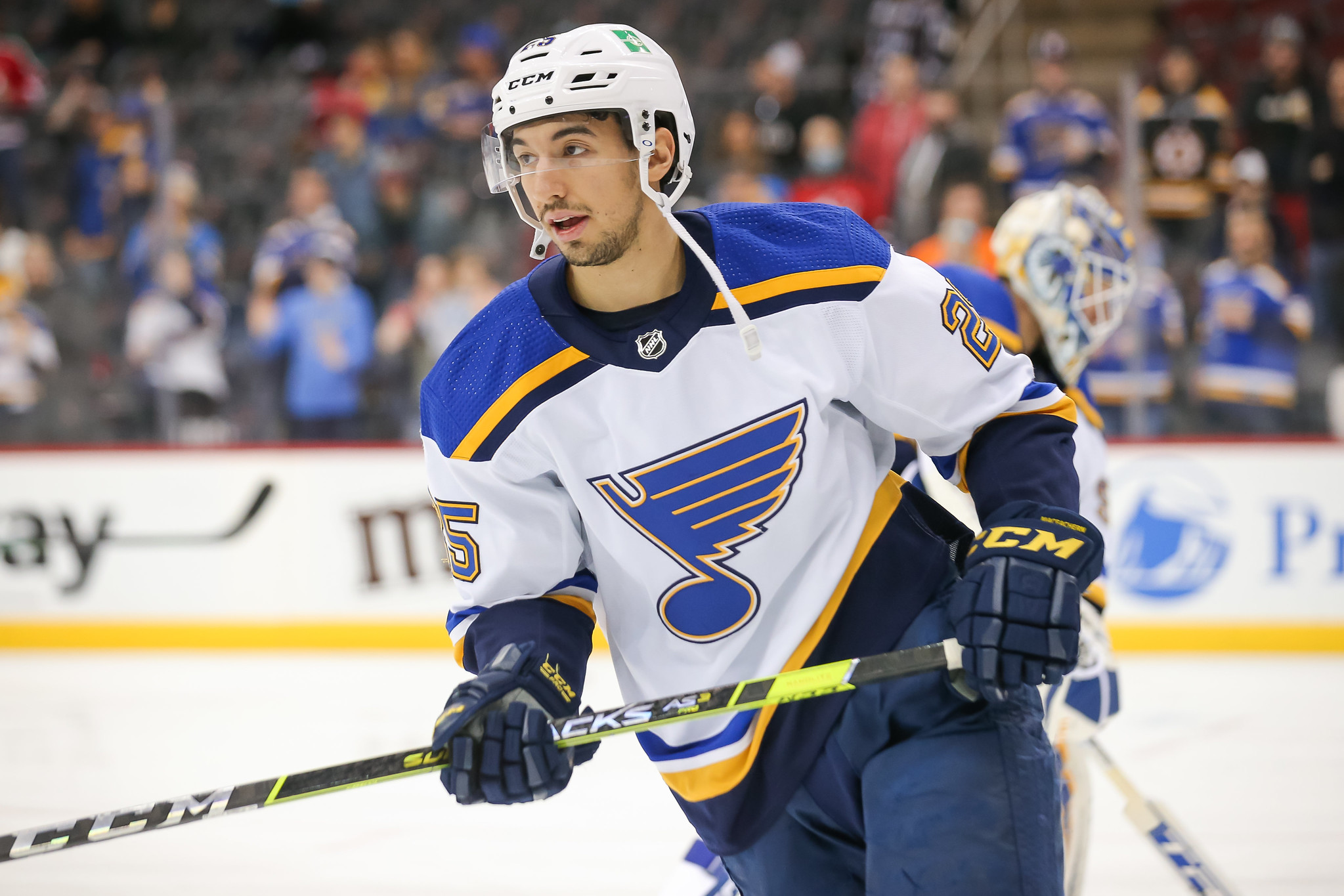 Coming off of a breakout season in 2021-22 when he totaled 75 points (27 goals) in 74 games while notching career-highs in every category, right-winger Jordan Kyrou inked an 8-year, $65 million extension this past offseason. In doing so, the Blues were betting on Kyrou, now 24 years old, to step into an even bigger role on and off the ice, becoming a more well-rounded player and a true leader for the club. What they got from the Toronto native was a mixed bag of results.
What Went Right: Kyrou is a True Scoring Threat
Statistically, he was one of the Blues' best offensive weapons. While he was slightly off the point-per-game pace he posted last season, Kyrou still managed a team-high 73 points in 79 games. His 37 goals led the way, and his 36 assists were good for fifth. Also, 26 of his 37 goals came at 5-on-5 and 11 on the power play – both led the team as well.
That said, he still has room for improvement. He has the speed to outskate almost anyone on the ice, but at times, gets caught either with his head down or gliding too much, which sometimes leads to scoring chances being wasted, as he tries to do too much rather than taking the play that presents itself. If he had converted on just a few more scoring chances, he might have been the Blues' first 40-goal scorer since Brad Boyes in 2007-08.
What Went Wrong: Effort Remains in Question
With 73 points, nobody can question that Kyrou is a dynamic offensive weapon. But this season, as good as he was offensively, he was equally bad on defense. Plus-minus is not a perfect stat, but it does give us a snapshot of how well a team plays when a player is on the ice. Kyrou was a minus-38, tied for the second-worst in the league.
---
Latest News & Highlights
---
His lack of effort without the puck seems to be what plagues Kyrou's game the most. He's also lackadaisical in the defensive zone and drifts during plays where he can't directly score. He knows that part of his game is in desperate need of attention this offseason, and he seems willing to take steps to improve his overall game. "Obviously you want to get better in all areas of your game," Kyrou told The Hockey News. "For me, obviously, I want to try and get that consistency with playing obviously harder on the puck and maybe being a lot better defensively in certain areas."
Key Stats
Team-high 73 points and 37 goals
22 five-on-five goals (10th in NHL)
Increased ice time from 16:35 in 2021-22 to 18:00 in 2022-23
Minus-38
Related: St. Louis Blues 2022-23 Report Cards
Final Grade: B
Kyrou is still the Blues' greatest offensive weapon. His play with the puck can be frustrating at times, as there were many moments when he would pass up a shot in favor of making an extra move or giving up the puck to a teammate, but even with that, he still has 40-goal/100-point potential in the NHL. If he played closer to league-average defense, he would have earned an easy 'A' from me.
What's Next for Kyrou?
Kyrou has stated on record that he needs to improve his strength and defensive play this offseason. Next season his 8-year, $65 million extension will officially kick in. For him to be able to justify an $8.25 million cap hit, he must show a more well-rounded game and never take shifts off. He's capable of ranking among the league's best scorers if he can unlock the next level of his game.