The St. Louis Blues have entered one of the most important offseasons under general manager Doug Armstrong. The franchise is at a crossroads after a non-competitive 81-point season. They have a lot of problems with long contracts hampering their blue line, but in my opinion, the Blues could be more competitive next season if they want to.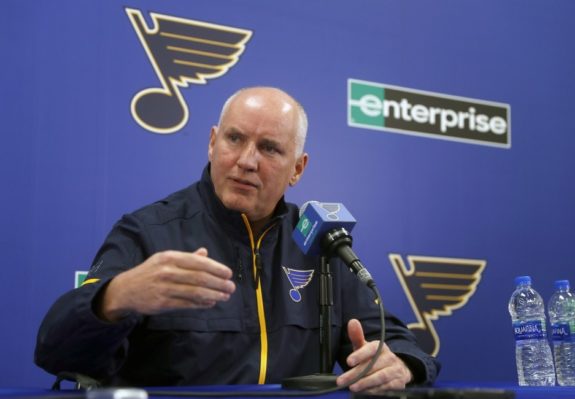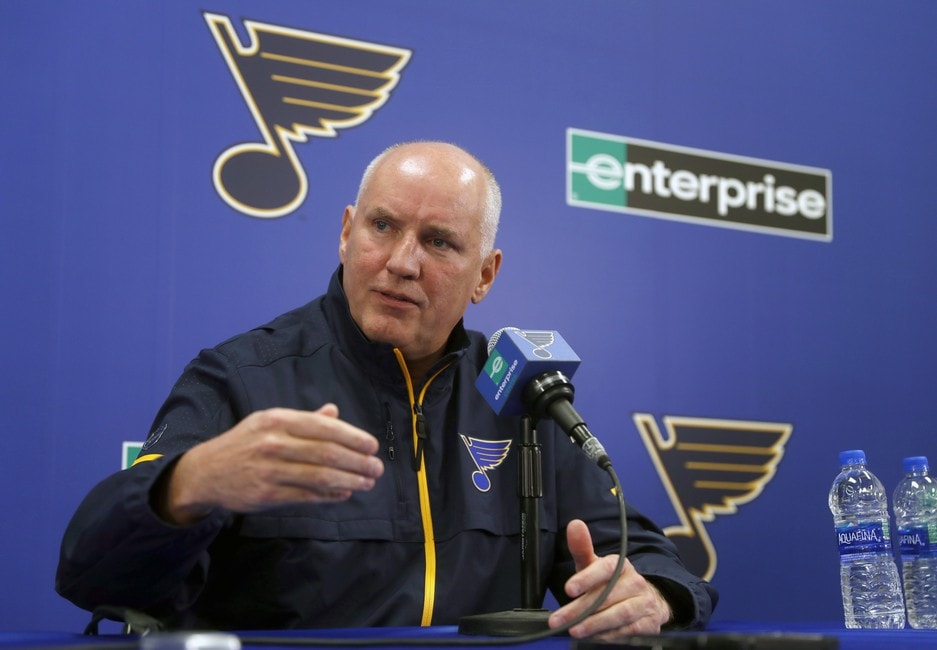 This offseason will be crucial for the short- and long-term future of the franchise. They have a plethora of premium draft picks and a little bit of salary cap space to go with it. Here are three things that the Blues should do this summer to feel confident about the future of the franchise heading into the 2023-24 season.
Weaponize Draft Picks
The first thing is to weaponize their draft picks in the 2023 Draft. The Blues have three first-round picks and two third-round picks. I think the probability of the Blues making all three of their first-round picks is tiny. Armstrong has said as much.
There is no doubt that the Blues should make their own first-round pick. That will be somewhere within the top-12. After that, they should use their two late first-round picks to move back into the top 10 or 15. There is also a scenario where they trade those picks for a player. I'm not sure what the trade market will look like when the draft rolls around, but I expect it to be robust. One thing about this 2023 Draft class is the strength of the forwards at the top. There are a number of players that the Blues will have the chance to select that would have been top-five picks in years prior. While the organization needs more depth on defense, there aren't many defensemen worth taking in the top-15.
Related: Blues 2023 First-Round Draft Targets: Oliver Moore
---
Latest News & Highlights
---
If the Blues make two picks in the first round of the 2023 Draft, that would boost their prospect pipeline in a big way. There isn't a need for them to make all three, but I wouldn't blame Armstrong if he does. This class is so deep and the opportunity to find future NHL studs is at an all-time high.
Sign a Middle-Six Center
Barring an unforeseen trade, the Blues' top-nine forward group is almost set for the 2023-24 season. The eight players that seem locked in right now are Robert Thomas, Pavel Buchnevich, Jordan Kyrou, Brayden Schenn, Jakub Vrana, Kasperi Kapanen, Sammy Blais, and Brandon Saad. Jake Neighbours could also be added to that list, but the Blues need a center for the second or third line after Thomas and Schenn. The good thing about the Blues' forward group is the overall versatility. Players like Blais and Neighbours can play anywhere from the second to the fourth line. The Blues are projected to have just under $7 million in cap space right now. There will be a few potentially affordable options in free agency for the Blues, and it starts with former Blues captain Ryan O'Reilly.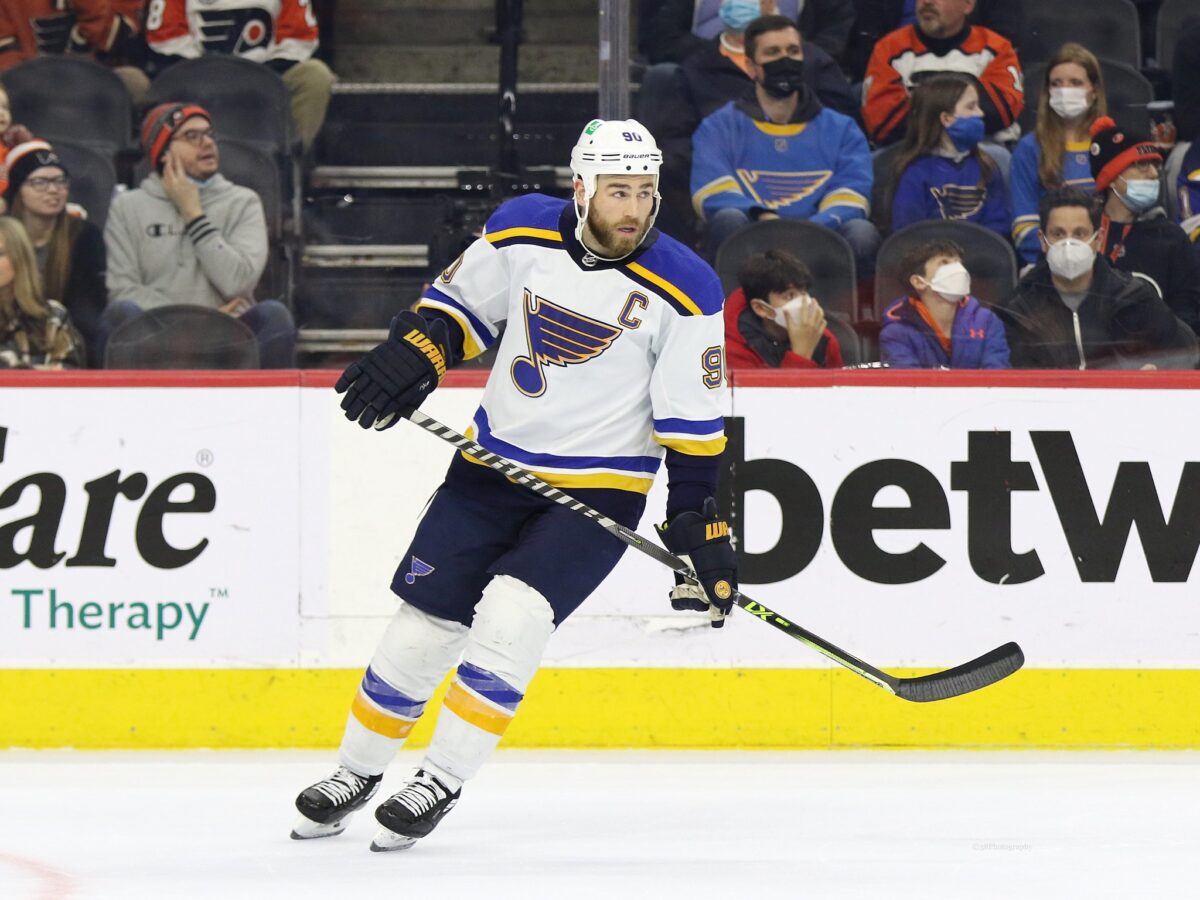 A lot of this will depend on how the Toronto Maple Leafs season ends. It seems more likely that O'Reilly re-signs in Toronto if they make a deep run and he plays well. However, if he hits free agency, I expect the Blues to be involved. O'Reilly was a staple of the franchise for almost five seasons. He was phenomenal in 2019 when the Blues won the Cup and he won the Conn Smythe for the playoffs' most valuable player. His offensive production slowed down in his last two seasons with the Blues, but there are factors out of his control for that. If they can get him back for under $6 million, they should take advantage of that.
Another option is Colorado Avalanche center J.T. Compher. I think he would fit perfectly into head coach Craig Berube's system as a second or third-line center. He has spent all seven seasons of his career in Colorado. His production has been increasing for the past few seasons after a career year in 2022-23. His opportunity increased with Nazem Kadri leaving the Avalanche, so Compher became their primary second-line center. He played all 82 games this season and scored 17 goals and 35 assists for 52 points. He's also only 28 years old, so I think there is plenty of good play left in him.
I'm not sure about the system fit, but I think Max Domi would be the only other real option in the free agent market. He can play either left-wing or center. He was traded to the Dallas Stars from the Chicago Blackhawks after a terrific run in Chicago this season. He's bounced around a lot over the past few seasons, but Domi is still a valuable player. In 2018-19, he had 28 goals and 72 points in 82 games for the Montreal Canadiens. He fought his way back to relevance this season with 20 goals and 56 points in 80 games. He also won a career-high 53.7 percent of his faceoffs. He is definitely a player that the Blues should have interest in.
Trade a Defenseman
The Blues have been rumored to be shopping defensemen around for a couple of seasons now. Whether it's Torey Krug, Marco Scandella, or Colton Parayko, there is smoke. They have almost $28.5 million invested in seven defensemen, none of which are elite top-pairing defensemen. They have to move at least one of them this summer. If they don't, it will be a huge problem next season.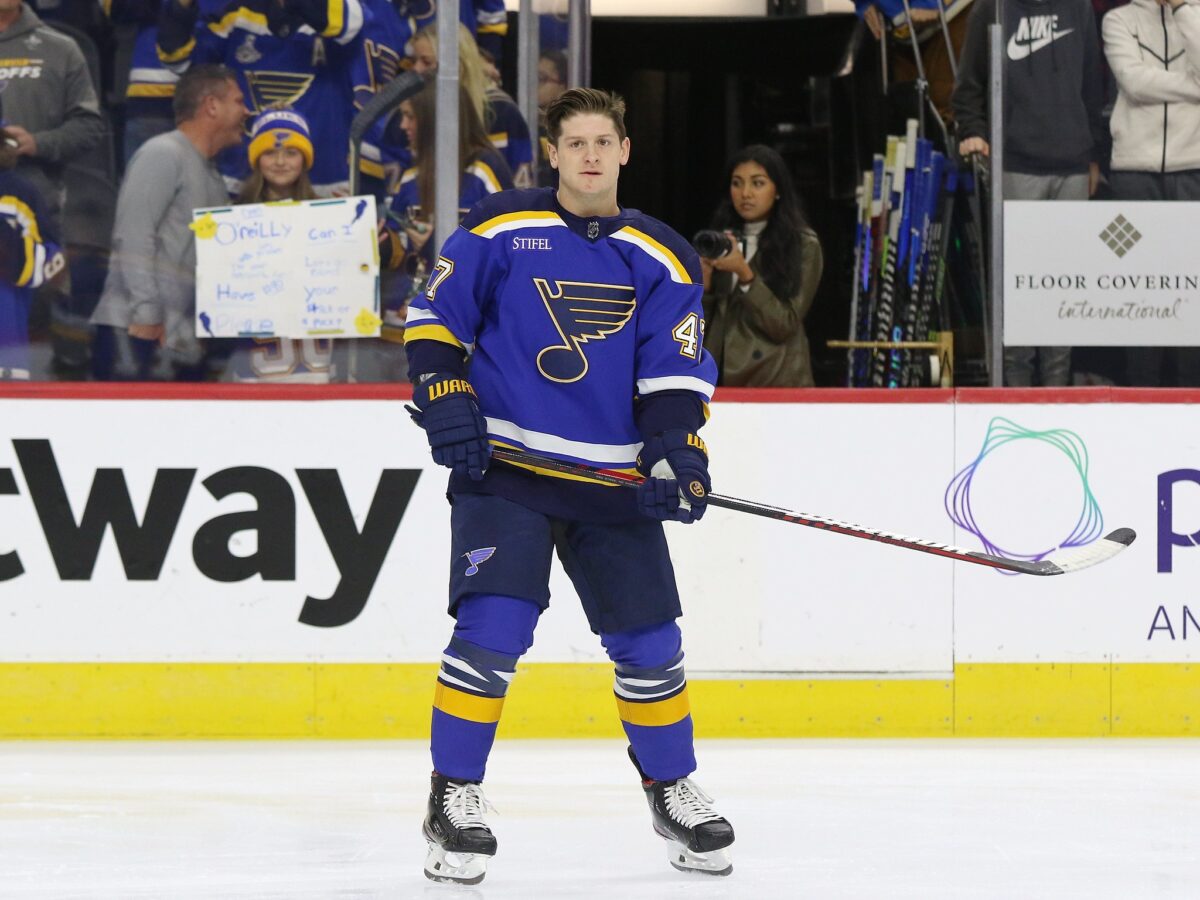 This is somewhat counterproductive to the idea of weaponizing draft picks. The Blues would most likely have to attach a draft pick to get rid of one of these contracts. There is no way that Scandella can be a part of the roster next season. There are at least five left-handed defensemen in the organization with more on-ice value than him. I'd say, Krug, Nick Leddy, Tyler Tucker, Calle Rosen, Scott Perunovich, and Dmitri Samorukov are more valuable to the team than Scandella. It's not like any of those six that I listed are elite either. The Blues have a logjam on the blue line and most of the players involved have been below average.
It wouldn't stun me to see the Blues trade either Krug or Perunovich. It doesn't make much sense to have both of them in the lineup together with their lack of size and similar style. It would be easier to move Perunovich, but the cap space that could be cleared with a Krug trade is immense as well. The Blues will struggle to upgrade their defense for the 2023-24 season, but it's not impossible.
This is a make-or-break offseason for Armstrong to determine the direction of this franchise. They can't fully rebuild, but they can't become Cup contenders right now either. Subtle additions while cleaning up their salary cap situation and adding to the prospect pipeline is the most ideal scenario for the Blues. It's going to be a crazy summer in St. Louis and the Blues could be at the forefront of conversations at every level.
---
---