The Minnesota Wild may have won Game 3 and are now up 2-1 in the series, but there are still things they need to fix if they hope to win Game 4 and take a commanding lead in the series. In Game 3, they were lucky enough to have Ryan Hartman back and he made quite the impression. However, they are still without Joel Eriksson Ek and it doesn't seem like he'll be coming back anytime soon.
The Wild have to make up for Eriksson Ek's absence along with other areas in their play that could be problems if they aren't careful in Game 4. While winning is great, there are always areas to improve and if they want to go all the way, they'll have to dig deep and do the work that needs to be done. The first item on the list has to do with Eriksson Ek and faceoffs.
Wild Have to Win Faceoffs
Faceoffs may not seem like the most important thing but they can be crucial to scoring a goal or getting scored on. As the Wild saw firsthand in Game 1, when they gave the Stars a power play and lost the faceoff, the Stars scored in just three seconds. They won the faceoff back to their player on the point and that player shot and scored, a textbook play that couldn't have worked any better. If the Wild had won that faceoff, they could've cleared the zone and prevented that goal.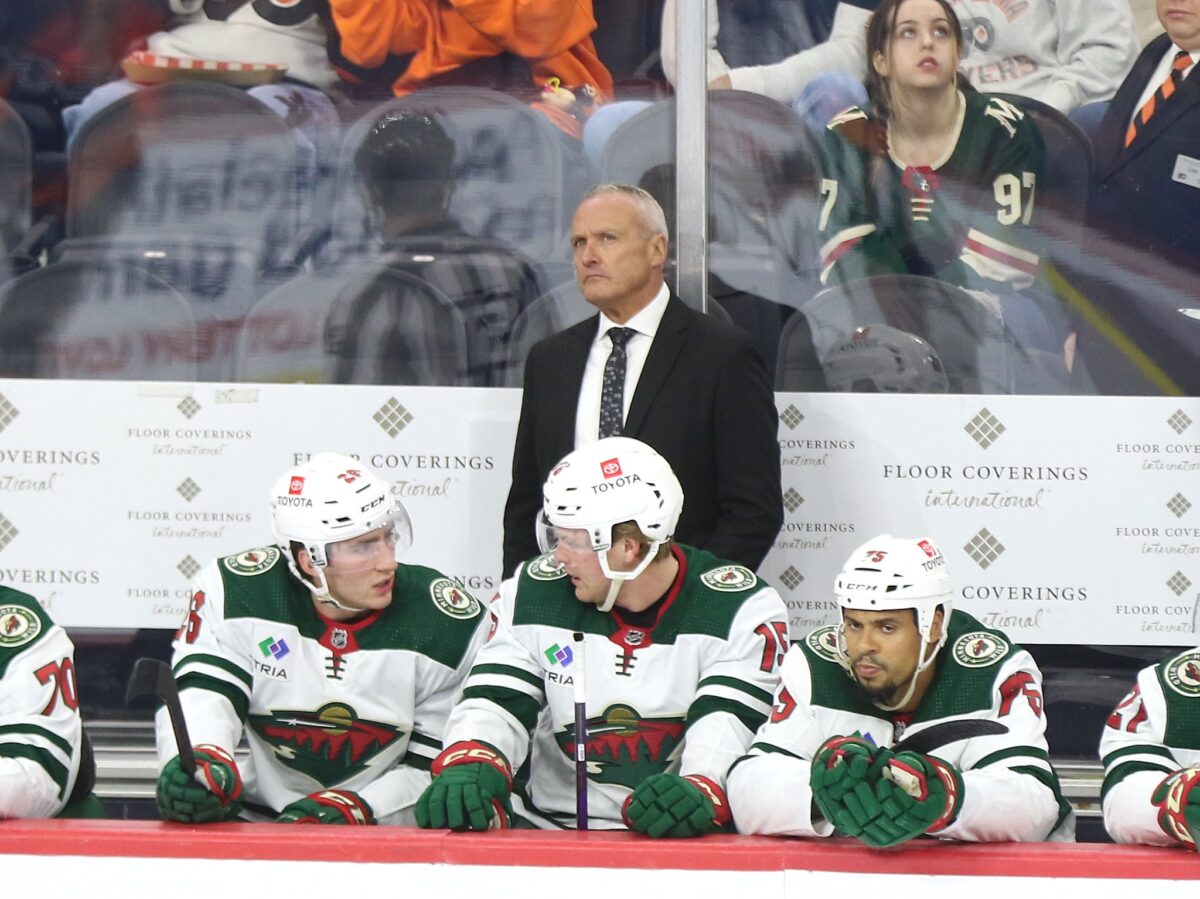 Not only did the Wild have to live through that same play once, but it happened a second time and they couldn't find a way to win the faceoff. In all three games, the Wild won less than 50 percent of their faceoffs but they still found a way to win two of the three games. Losing that many faceoffs will catch up to them eventually so they need to find a way to win them and fast.
Out of the Wild's top three centers that played in Game 3, Hartman was the leader with a faceoff percentage of 58.3 percent. The Wild need Hartman to continue this and their other centers to step up and win faceoffs, especially in the defensive zone. They can't allow the Stars to win faceoffs and have more chances to score.
Wild Need to Draw Penalties
Rather than falling into the Stars' trap of taking a penalty, the Wild need to flip the tables and get the Stars to put themselves in the box. The Wild have a nasty habit of allowing themselves to get caught up in the heat of the moment and end up in the penalty box for retaliation. In Game 4, the Stars will be working to push all the Wild's buttons and they'll have to be mentally prepared to listen but not react.
---
Latest News & Highlights
---
Obviously, that's a lot easier said than done, but if the Wild truly want to win, they have to put all their feelings aside and focus on their game. They have to convert that energy into their skating and scoring efforts and, hopefully, it'll be enough to push them past the Stars. While most of their players should be able to do this, a few may have trouble, like Marcus Foligno.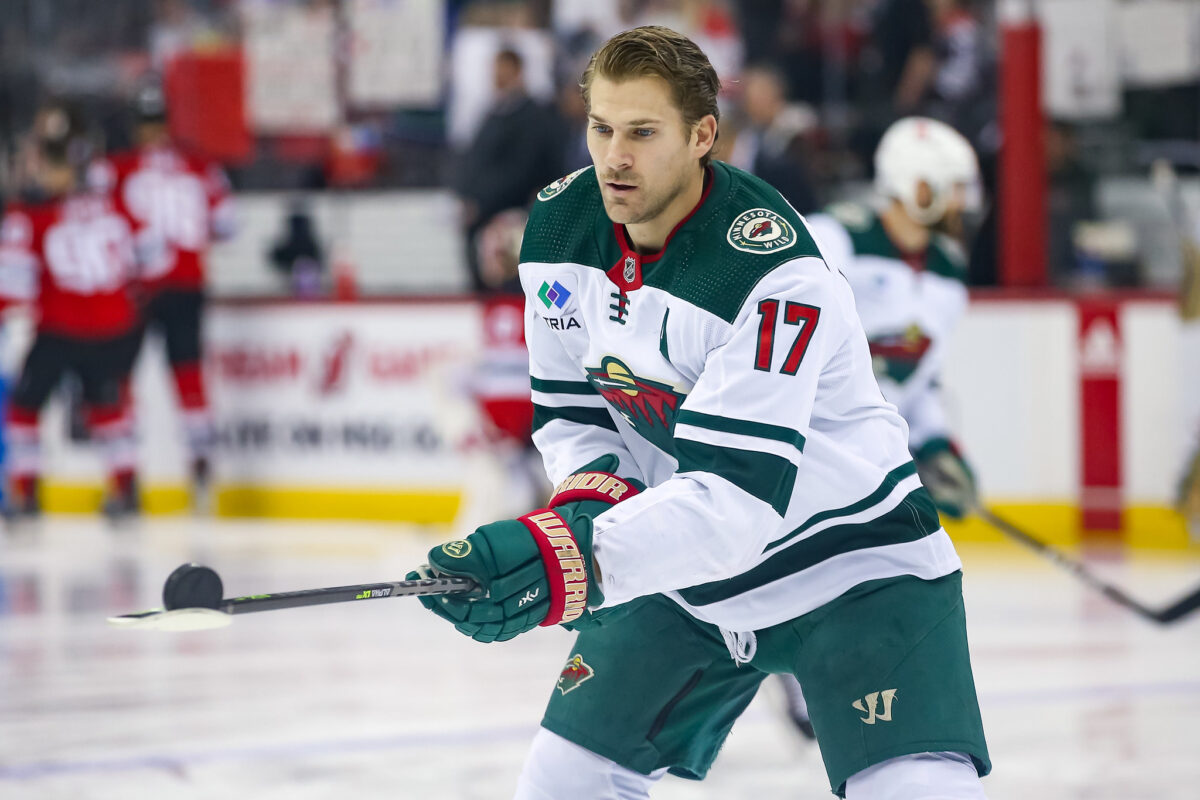 Foligno is one of those players who walks a fine line in almost every game he plays. He's a feisty player who loves to stir the pot and aggravate other teams and while most of the time that benefits his team, sometimes it doesn't. It's great that he wants to be that motivator, but he has to be very careful in Game 4 so that he doesn't end up sitting in the penalty box and potentially costing his team. If the Wild can control their emotions and draw penalties instead of taking them, they'll have a strong chance to win.
Wild Need to Shoot More
The Wild have finally started to take more shots on their power plays rather than waste time trying to make the perfect play. However, they need to translate that into their five-on-five as well because while they've improved, they're still trying too hard to make that pass instead of taking the shot. They have to focus on shooting as much as possible at Jake Oettinger, and while they know they can beat him both at home and on the road, they have to keep forcing him to make saves until he cracks.
Related: Wild's Hartman & Zuccarello Step Up in Game 3 Win
Oettinger is a skilled goaltender, and although the Wild put up five goals in their Game 3 victory, he'll likely be a steel trap in Game 4 so they have to shoot as much as they can. Every chance they get, as soon as they see an opening, they need to shoot. As long as they're taking shots, they're getting opportunities to score and that's what matters.
Wild vs Stars Game 4
The Wild will still have the backing of the hometown crowd for Game 4 and they'll have to feed off that energy to get themselves fired up. They have the ability to win if they can improve on these small things and play their game. The biggest thing is keeping their mindset focused on the end goal of winning that game and not getting distracted by anything else.
They're going to have to give it everything they got because the Stars will not want to go back home down in the series having lost two in a row. If the Wild can jump on the board first and play their game, they have a strong chance to come out of Game 4 as winners.