No, there was no earthquake occurring in the Pacific Northwest tonight, that was just the roof blowing off Climate Pledge Arena after Jaden Schwartz scored the first home postseason goal in Seattle Kraken history. Despite this, the Kraken find themselves trailing in a Stanley Cup Playoff series for the first time as the Colorado Avalanche take control of the series following their 6-4 Game 3 victory.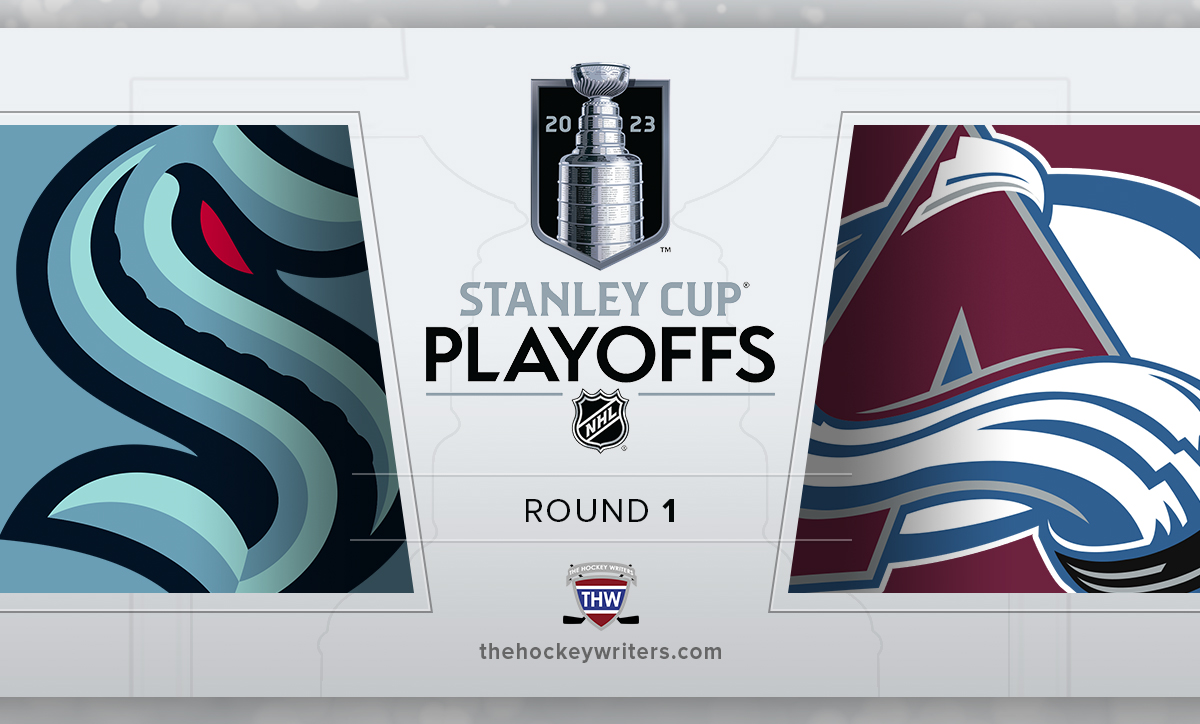 There can be no doubt that Seattle is a hockey town with the way they have rallied around their team these past two years. I could've linked a different tweet below, but the roar from the crowd was literally too loud. There were multiple points I thought in other stadiums, I'd hear the home fans voicing their displeasure due to the situation on the ice, but I didn't notice a lot of that from the Kraken faithful.
While Kraken fans didn't walk away with a victory, they were able to learn a lot from Game 3, and there were some positives despite the final score. Let's look at some takeaways from the loss, as well as highlight some performances.
First Line Found Twine
I was beginning to get a bit concerned when two games had passed by and the Kraken's first line of Jared McCann, Jordan Eberle, and Matty Beniers hadn't found its way onto the scoresheet. Considering their power play opportunities in this game (I'll be getting to that later) and their success together in the regular season, it's really good for the trio to finally be on the board.
Related: Kraken's McCann, Dunn Growing Into Elite Players
I think it's pretty important that Beniers got the goal. For him, playing in his first Stanley Cup Playoffs, the monkey is off his back. Whatever pressure he felt will hopefully be lessened. However, the next game becomes not only a must-win for the Kraken, but I'd almost call it a must-score for McCann. He scored 40 goals in the regular season, and for the Kraken to have a chance at winning this series, he has to back that up.
The Power(less) Play
I'm including the power play as a negative despite their scoring a goal in the dying minutes of the game. If the Kraken power play could've converted earlier in the game, they might not have been in as big a hole as they found themselves in when they finally broke through. However, one silver lining is that power-play goal at the end. That's something they can take and try and generate some momentum from. Sometimes, all it takes is one.
---
Latest News & Highlights
---
The Kraken finished 1-for-6 on the power play, but they were even in terms of scoring. J.T. Compher opened the scoring for the Avalanche on a shorthanded goal with just under four minutes remaining in the first period to knot the scoring at one. They were only able to put three shots on goal in their six power-play attempts, while the Avalanche had two shorthanded shots. To say that not ideal is an understatement.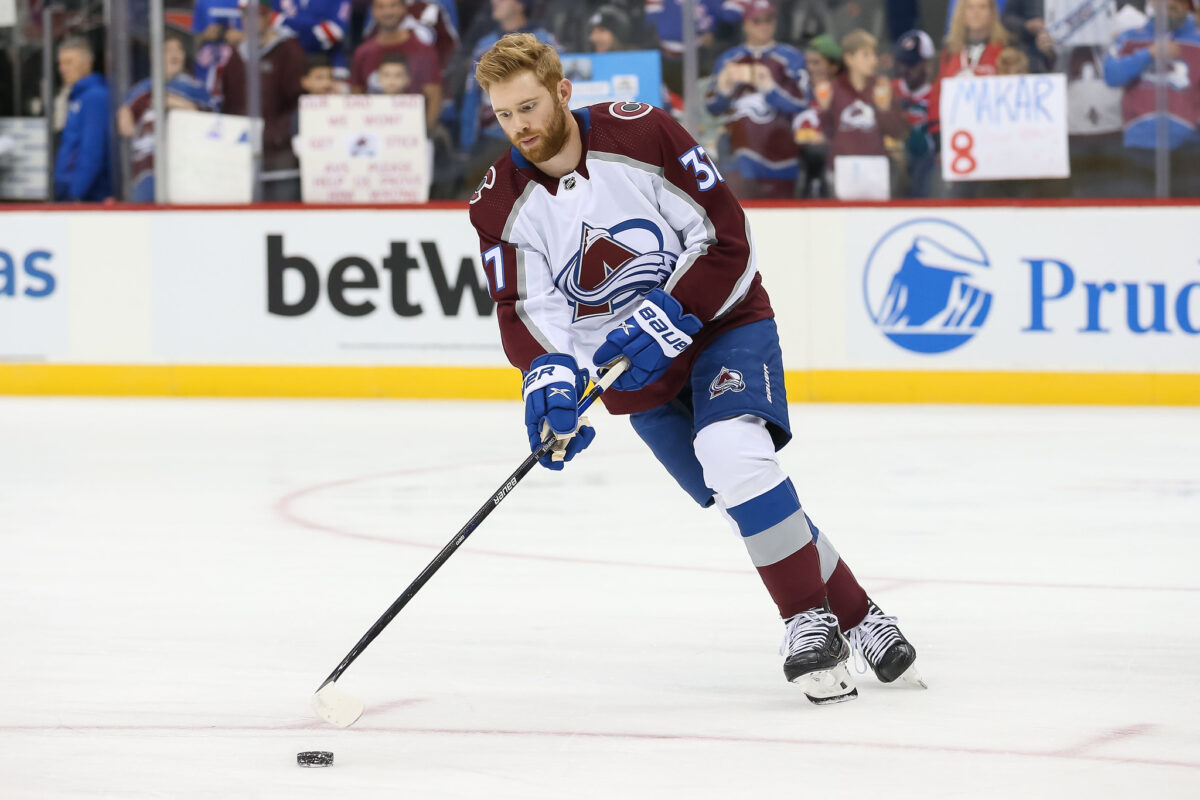 As the age-old hockey cliché goes, you need to put pucks on net. This being their second loss in a row, I'm curious as to whether or not head coach Dave Hakstol will look to make any changes to the power play. Coming into the game, the Kraken hadn't scored a power-play goal, and I think that changing the lines could help. I'd want to see someone like Yanni Gourde (1:55 power-play time on ice [PP TOI] in Game 3) or even Daniel Sprong (2:04 PP TOI in Game 3) get more time.
Alright, I'm going to get a little crazy here but bear with me; I think Jamie Olesiak getting looks on the second power-play unit could be something to explore, situationally. I'd maybe pair him with Vince Dunn or Justin Schultz. Oleksiak scored a career-high nine goals this season and has a big shot. Additionally, we saw that he does have some ability with the puck with his dangle and backhand goal in the second period. At worst, he's dependable defensively and could potentially help prevent another shorthanded goal against.
I'm not saying that's the fix and that they should implement that on PP1 right away, but it is something to consider. Maybe set it up as a faceoff play, (hopefully) win a draw and tee him up. He can make a change after if needed, similar to how teams will put out an extra center for big faceoffs. They need shots on the power play, and he has a big one.
Struggling Under the Weight of an Avalanche
We've seen it throughout the regular season and at points during this inaugural playoff series: the Kraken can really fly. However, when they're slowed down, that's when they get into trouble. They looked completely overrun at times due to the Avalanche's forecheck. It truly looked like the Avs dominated them for the majority of the game.
The Avalanche held over a 60 CF% at 5-on-5 play during the first two periods; the Kraken had the higher percentage in the third. In addition, the Kraken were minus-6 in 5-on-5 high-danger scoring chances throughout the game, both stats according to Natural Stat Trick.
For a team that allowed just 27 shots-against per game (second-fewest in the NHL) during the regular season, they're now second-most in the postseason with 36.7. Philipp Grubauer has needed to be perfect, and while you could say he stole Game 1, the toll of the Avalanche's relentlessness has shown over the past two games.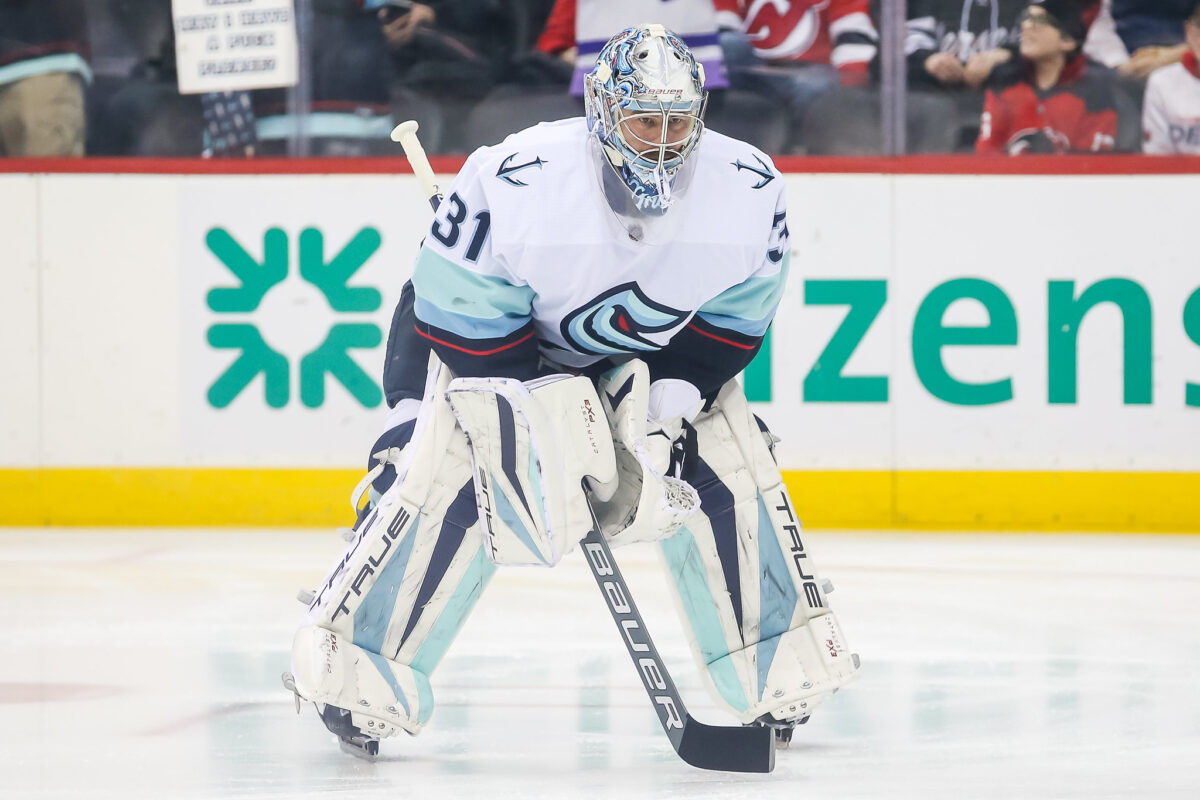 The Kraken showed that they can still play their flying and explosive style against a stronger team. They absolutely have the depth, but if they can't contain the Avalanche's star power and their top line doesn't turn it up a notch, things could go from bad to worse real quick.
Seattle Shoutouts
The first shoutout is going to go to the Kraken's penalty-killing unit. The team's penalty kill struggled in the regular season, but so far in the postseason they've killed every opposing power play. In the event that I've just mushed the PK, you can find my Twitter handle here in case the Kraken give up two or more power-play goals in Game 4 after I've written this.
Yanni Gourde, rather quietly, has three assists in three games. He brings energy to every shift and has played a strong role on the penalty kill. With his championship experience, he should be one of the guys to step up in that locker room and lead the charge ahead of Game 4. He wears an "A" for a reason.
I'm going to lighten the mood and have a little fun with this last one. It goes to fellow THW Kraken writer Adam Kierszenblat. The Oleksiak/Beniers goals came just 19 seconds apart, and he challenged me to come up with a list of things I can do in 19 seconds for this piece, so here it is:
Write an email
Lose a faceoff (I'm a winger, not very good at those)
Click on the Seattle Kraken tab on the THW website
Parallel park
Butter toast for breakfast
3 Words: Defend Home Ice
The Kraken get another chance to win their first playoff game on home ice on Monday, April 24. I'm curious to see if Martin Jones is going to make his first Stanley Cup Playoff appearance since the 2019 Western Conference Final, where he was tending the goal for the San Jose Sharks, losing to the eventual champion St. Louis Blues. 
The Kraken need to start winning faceoffs. It's an issue that followed them into the postseason, and one that will cost them more games than not. If they can find a way to establish their game and avoid the overwhelming domination of the Avalanche, they could definitely even up the series. The keys are their power play, winning faceoffs, and whoever will be guarding the cage.