The St. Louis Blues are heading into the 2020-21 season with high hopes — and for good reason. The team finished atop the Western Conference with 94 points when last season paused and, after a lackluster playoff performance, is ready to take advantage of a weakened West Division with a deep, impressive roster. 
One thing the Blues' roster lost a lot of this offseason, however, is leadership. Alex Pietrangelo signed with the Vegas Golden Knights. Jake Allen signed with the Montreal Canadiens. Jay Bouwmeester's future is uncertain after he collapsed on the bench in Anaheim last February. Alexander Steen retired a bit earlier than most may have expected, and Vladimir Tarasenko was placed on the long-term injured reserve after a nagging shoulder injury required a third surgery.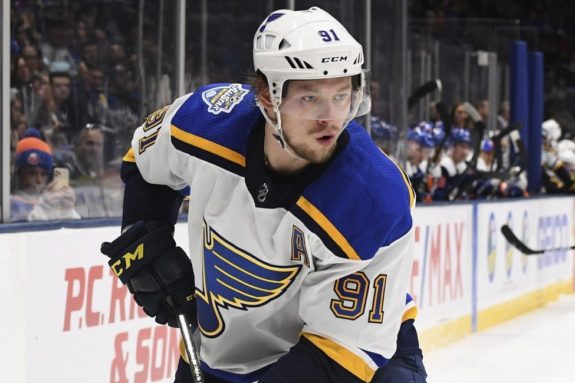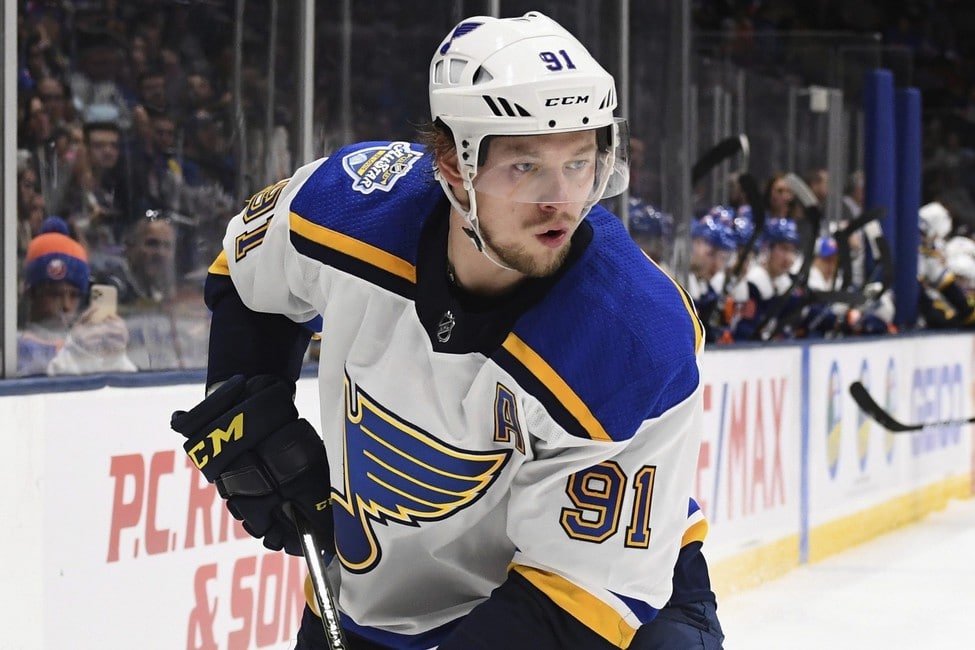 The absence of these key players, who provided mentorship and guidance on the way to a Stanley Cup championship, paves the way for younger stars to build a new leadership core. This season will provide not only another chance at a deep run, but an elevated position for many stars who haven't had the chance to prove they're capable of heavier roles in the locker room, as well as on and off the ice. Here are five players who need to step up and fill leadership roles this season.
Colton Parayko
Many might view Ryan O'Reilly as the most obvious replacement for Pietrangelo due to the former replacing the latter as Blues captain. However, in terms of direct player comparison, Colton Parayko will occupy the hole left by Pietrangelo's absence. Parayko, who already averages well over 20 minutes in ice time per game, will most likely become the power-play quarterback that Pietrangelo was for St. Louis.
At 27 years old, Parayko is primed to become the Blues' top defenseman and lead by example, namely through his physicality and missile of a slap shot. Parayko has big skates to fill, but he is well on his way to becoming the mentor to younger defensemen that Pietrangelo was for him.
Jordan Binnington
Jordan Binnington did not spend much time playing behind Allen on the depth chart when he came up from the minors. Even though he replaced Allen as starting goaltender nearly two seasons ago, he now has to replace him as a veteran and a guide in the locker room.
This is a new role for Binnington, but one thing that might assist him in this task is that he will be guiding his former Chicago Wolves teammate Ville Husso. That familiarity should ease the process, and if Husso plays well enough, he might take over the starting role just as Binnington did to Allen. The goalie competition in St. Louis should create a healthy rivalry between the two.
Torey Krug
The signing of Torey Krug to a seven-year, $45.5 million contract shocked St. Louis fans, as it took place while negotiations between Doug Armstrong and Pietrangelo had not fully concluded. Nevertheless, Krug fills Bouwmeester's spot as a left-shot defenseman who will soak up big minutes.
He is crafty offensively, and his physicality matches how Craig Berube wants his squad to play. With plenty of playoff experience and seven years locked up contractually, Krug will provide stability on the blue line and in the locker room.
Brayden Schenn
Steen was a long-time Blue who was able to reinvent his game as a grinder after putting up solid goal totals early in his St. Louis career, including a 33-goal campaign in 2013-14. There is no direct replacement for what Steen brought to the Blues, but Brayden Schenn is a similarly sized player who isn't afraid to play physical.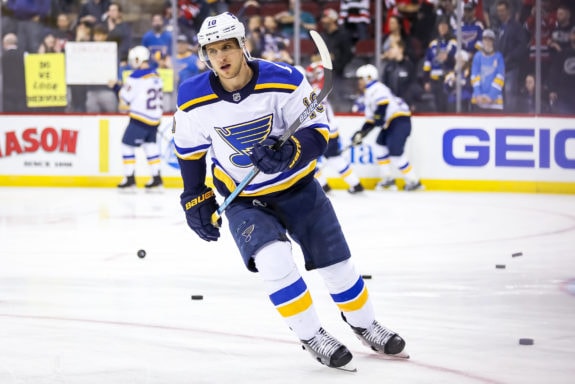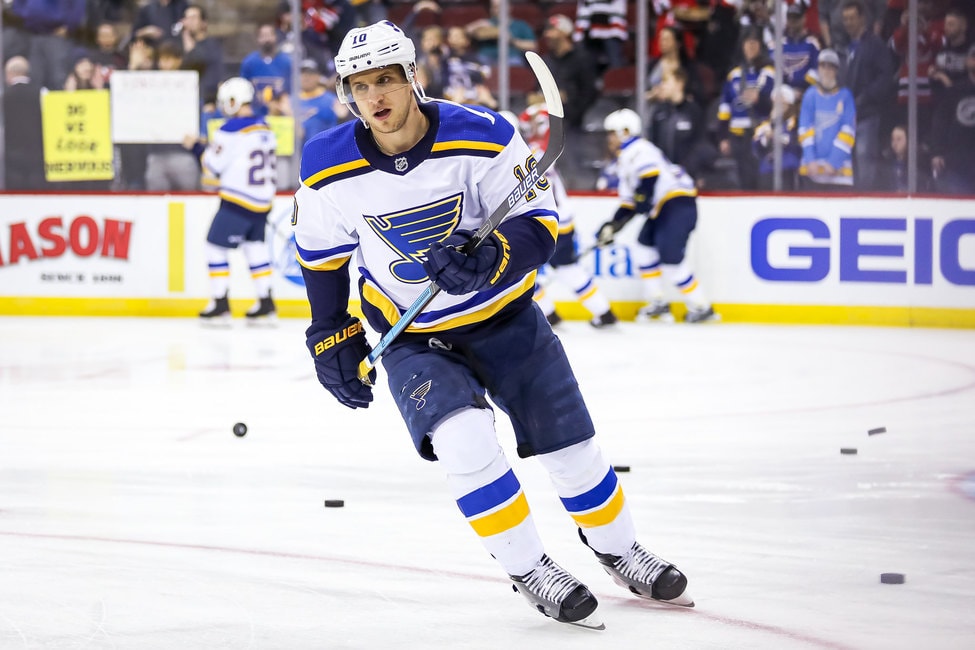 Schenn is a top-six forward, hovers around 60 points per season, and plays a 200-foot game. He is also entering the first year of an eight-year contract and has a good chance of spending the rest of his career as a Blue, just as Steen did.
Mike Hoffman
Tarasenko only played 10 regular season games last season and registered 10 points in those games. Nobody was able to step into his role as an elite goal scorer in his absence, and a team that already lacks playmakers was depleted even further. The late offseason addition of Mike Hoffman to the Blues roster provides an elite goal scorer and power-play presence that reinserts offensive prowess. He scored 36 goals two seasons ago and scored 29 in a shortened 2019-20 season. He is 31 years old, and there are no signs that Hoffman is slowing down any time soon.
Any Stanley Cup championship run brings swift turnover in the aftermath — such is the nature of a hard salary cap system. The key is to replace the players a team loses with ones they can trust to continue championship-caliber play. The Blues have more veterans than the five listed who can provide balance on the way to another deep playoff run. However, these five in particular need to actively step into leadership roles over the course of a shortened 56-game season. If they can do that, the Blues are legitimate contenders for their second Stanley Cup in three years.
---
---