The St. Louis Blues come into the 2020-21 season with a new look for the top-six forward group. A couple of players come into the top-six, while a couple of them slip out.
With the emergence of young players and a large addition, the top-six will have a different look to start the new season.
First Line
LW Jaden Schwartz/C Brayden Schenn/RW Robert Thomas
There is no excuse for the Blues' coaching staff to not have Robert Thomas start the season within the top-six forward group. Putting him on this line makes a lot of sense too.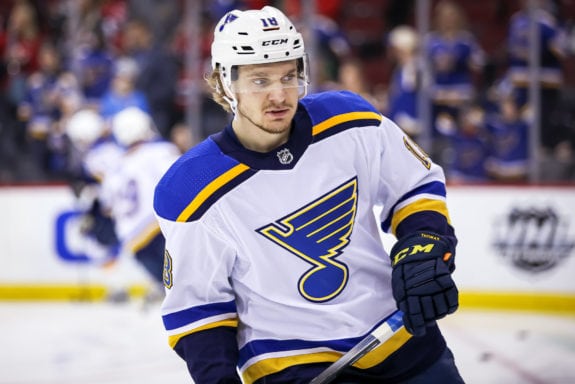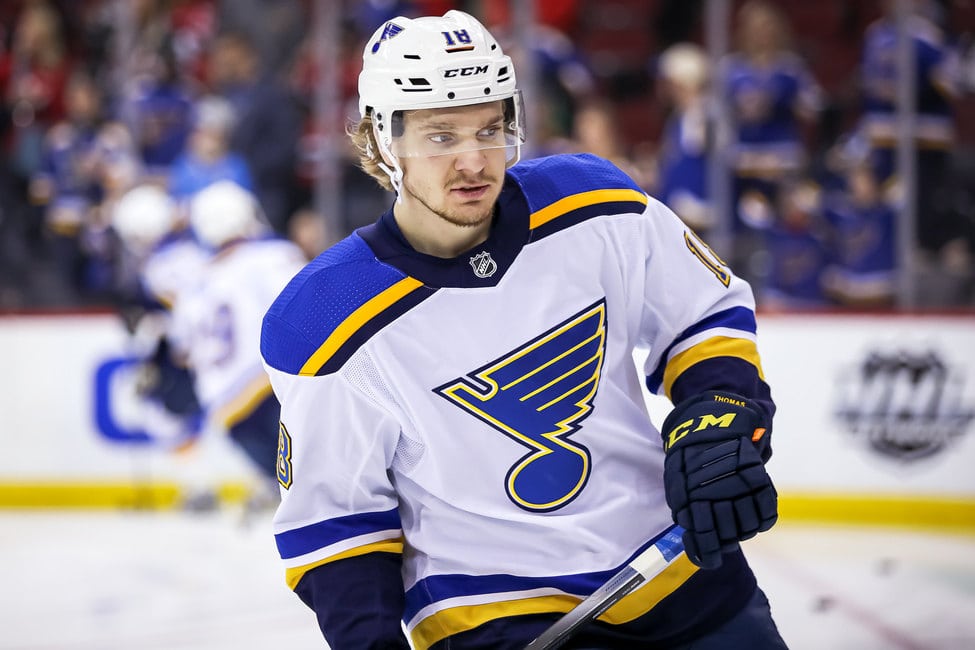 We already know that Brayden Schenn and Jaden Schwartz have great chemistry and have played well together over the last year and a half. Adding Thomas to this line permanently would be special.
Their overall puck control and scoring ability would be excellent, while their defense and toughness would be solid as well. Schenn and Schwartz are solid defensively, while Thomas is much more of an offensive playmaker.
There were 57 goals between these three players during last season, I think if they all play together in 2020-21, they will match those numbers even in a shortened season. All three of them had 30 or more assists as well.
Thomas had 42 points in 66 games last season and averaged under 15 minutes time-on-ice (TOI). If he gets this shot in the top-six, his ice time will increase by a lot and his production should become even better.
The Blues need to make sure they have Thomas playing with consistent linemates to maximize the potential. He played well with Tyler Bozak last season and could be great in a full run with Schenn and Schwartz.
The question is whether head coach Craig Berube will put Thomas at center, which is his natural position, or stick with Schenn down the middle. I would actually prefer to see Thomas at center to start the season on this line.
Thomas getting down the middle of the ice maximizes his playmaking ability, while also putting Schenn and Schwartz in a great position to play along the wall which they both do well.
Overall, this line would be explosive and solid enough defensively to be an upper-echelon top-six line in the league. The Blues really have a 1A/1B situation with their top-six, which can be a good thing when you consider their overall skill and two-way ability.
Second Line
LW David Perron/C Ryan O'Reilly/RW Mike Hoffman
This line has a chance to be special. While it will require bumping Zach Sanford off of a line where he played well, they add legit 30-goal scorer Mike Hoffman in the process.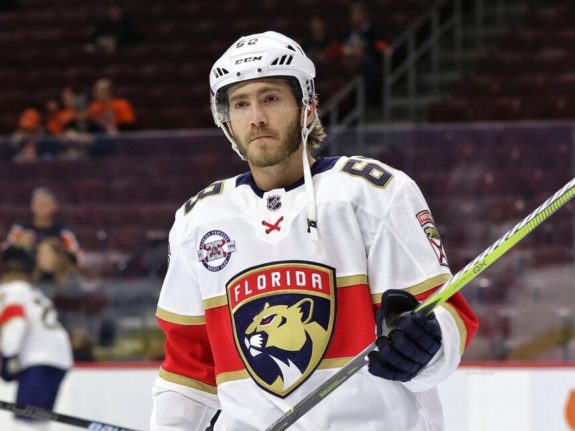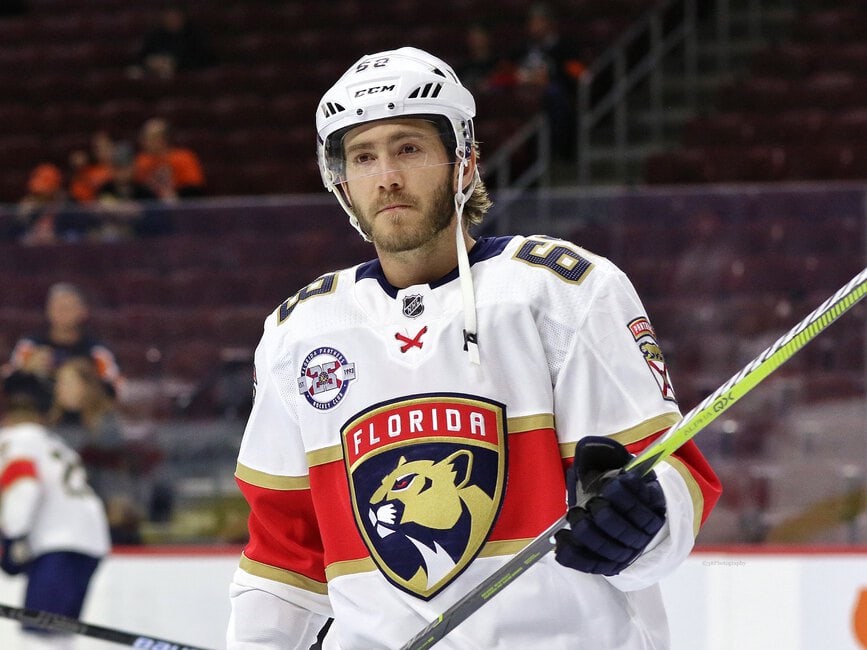 New Blues' captain Ryan O'Reilly and David Perron have extensive chemistry already, as both of them played on the same line for all of last season. They were the two leaders in points on the 2019-20 team as well, O'Reilly with 61 and Perron with 60.
Adding Hoffman to this trio would make it even better – he's a veteran 30-goal scorer who can help a lot of the goal-scoring issues they may have with the absence of Vladimir Tarasenko.
These three will likely be on the top power-play unit for the club as well. O'Reilly scored 18 points on it last season, while Perron had 27 points on the man advantage.
Hoffman has done damage throughout his entire career on the power-play – he's joining a new unit, but he should fit in. He has 28 goals on the power-play in the last two seasons, and 58 total since 2016.
Overview
The Blues' top-six should be one of the best in the West Division. They have a lot of talent and experience, with goal-scoring from Perron, Hoffman, Schenn and Schwartz. They also have excellent passers in Thomas and O'Reilly.
Their two-way anchors will be O'Reilly and Schwartz, with them on separate lines, which should help balance both lines overall. Their bottom-six will be good too, assuming the third line features Tyler Bozak, Zach Sanford, and either Sammy Blais or Jordan Kyrou.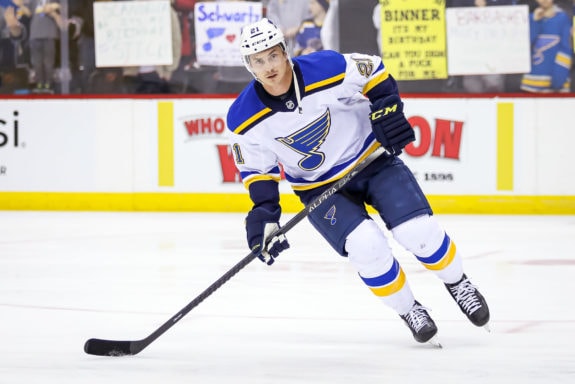 I've talked about the fourth line for a couple of months now – it will be Oskar Sundqvist, Ivan Barbashev and Kyle Clifford, complete with grit and determination. Once their chemistry builds up, they will be even harder to play against.
There is no reason for the Blues to not stay within the top four of the West Division in this shortened season. The forward group remains deep, while the defense should be good as well. The only real question is goaltending, and we'll find that out real soon.
---
---