Craig Berube coached a number of players on his current roster before they ever put on a St. Louis Blues jersey. Take Jordan Binnington for example. On the surface, it might seem as though he had a quick, seamless rise to prominence. Soon after he put on a Blues uniform in December of 2019, he was masterful in net, and the team quickly granted him the starting goaltending job. St. Louis was dominant after he took over, and his Cinderella run ended in a Stanley Cup championship.
When you dig a little deeper, you realize that Binnington is anything but an overnight success story. He toiled in the minors and wasn't even the Blues' number one option when they needed a goaltender. Also, when he was called up, the Blues were in turmoil. They had recently undergone a coaching change and were in last place in the league when the calendar turned to 2019. Every sign pointed to the season, and the Binnington experiment, being a complete failure.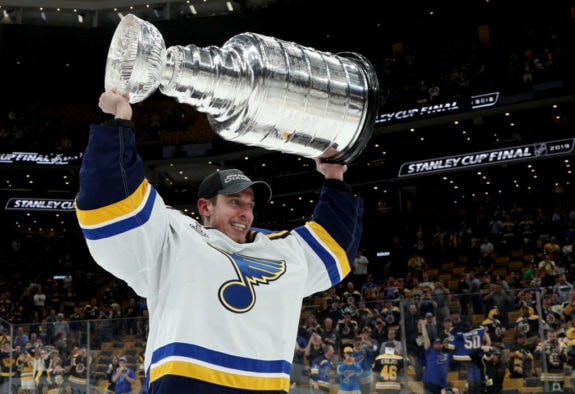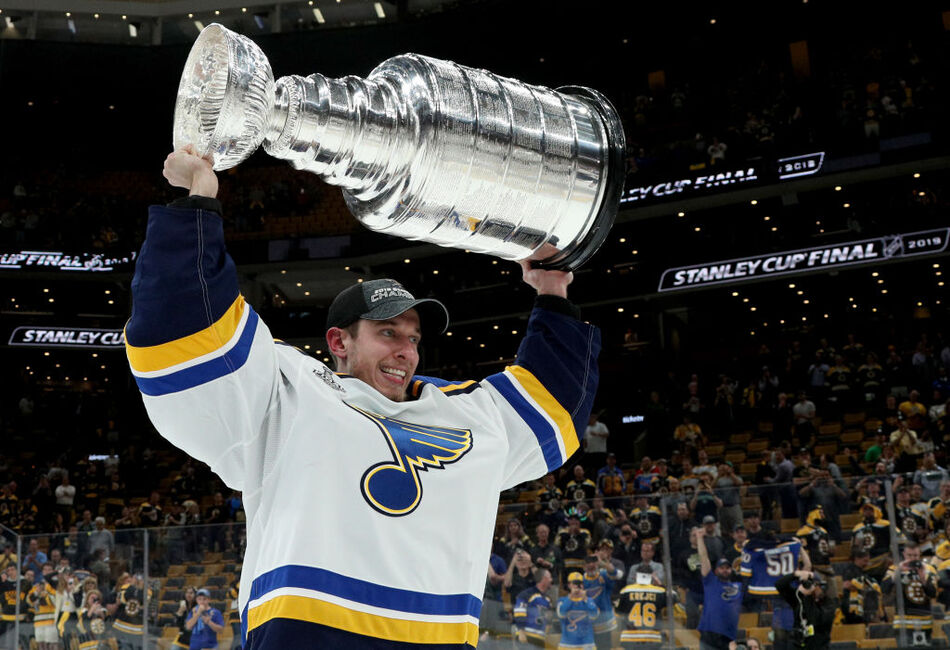 However, Binnington had a few things going for him. He had an unwavering belief in himself and his talents, but he also had a deep, familiar voice barking orders from behind the bench. This steady voice among an incredibly turbulent atmosphere belonged to interim head coach Craig Berube, Binnington's minor league coach on the Chicago Wolves during the 2016-17 season.
His Year in Chicago
The 2016-17 Chicago Wolves, the only season that featured Berube as the Wolves' bench boss, had a phenomenal regular season. Looking at the roster, it's easy to see why. In addition to Binnington, the roster was full of players who should have Blues roster spots (or close to it) this upcoming season, including Ivan Barbashev, Vince Dunn, Jordan Kyrou, Ville Husso, Sammy Blais, Mackenzie MacEachern, and Zach Sanford (who appeared in two playoff games for the Wolves).
Berube led his squad to a 44-19-13 record, which was good for 101 points and a Central Division title. The grizzled NHL veteran of 17 hard-fought NHL seasons was not hard to rally behind, but the Wolves lost to divisional foe the Grand Rapids Griffins in the second round of the playoffs.
Berube's time in Chicago was successful enough to warrant a promotion in June of 2017 to the Blues as an assistant coach under Mike Yeo. When the front office decided to fire Yeo a little more than a year later, it was an easy decision to promote Berube again. He had built relationships with most of the talent coming up in the system, and his authoritative presence behind the bench and in the locker room provided a sense of direction and leadership. That move paid off in the grandest fashion.
Going Forward
If the Blues are going to extend their window and remain competitive beyond the next few seasons, they need their young stars to step up. It's that simple. With an expansion draft rapidly approaching and a tough salary cap scenario after the 2020-21 NHL season, St. Louis needs a number of players to take big leaps forward. This includes the aforementioned stars Berube mentored during an incredibly successful season in the AHL. 
The transition to the NHL is a difficult one for most players. It's a bigger, tougher, faster, more skilled league than any minor league system. The minors can never fully prepare a player for what they're about to face. There are growing pains for everyone; some are never able to successfully adapt. However, most of the Blues' young stars don't have to deal with the difficulty of adjusting to a new head coach. By no means does this guarantee a completely smooth transition, but it eliminates a hurdle that most players in the league have to deal with.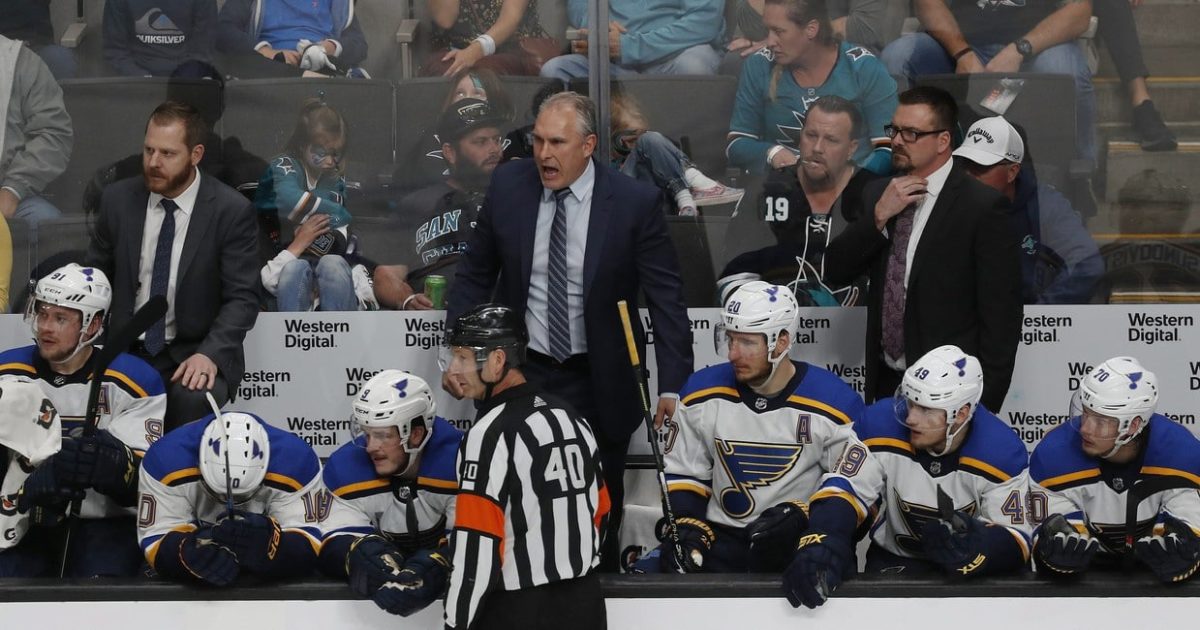 The only player of those coached by Berube on the Wolves who has no NHL experience is Ville Husso. He was the goaltender who was slated to get the call-up in January of 2019, but had an ankle injury that cost him the backup job. Binnington got the call instead, and the rest is history. Lightning never strikes the same place twice, but like those who have come before him, Berube will be there to ease Husso's transition to the NHL.
Long-time Blue Alexander Steen recently retired, and Vladimir Tarasenko will most likely start the season on LTIR. There are plenty of opportunities for young players to step into important roles. For them, the time is now. They are on a team who can win and have a stalwart behind the bench in Berube who will lead them every step of the way.
---
---