The "12 Days of Christmas" is a classic holiday song first published in its current form in 1908. In a nod to the classic carol, join The Hockey Writers as we count down the 12 Days of Hockeymas. Each day, we will provide you with a piece of hockey history as we eagerly await the start of the 2020-21 NHL season.
The William M. Jennings Trophy has been awarded to the goalie(s) with the fewest goals scored against them since the 1981-82 season, and a Detroit Red Wings tandem has captured it twice. Each respective goalie must have played at least 25 games that season in order to qualify for the award.
In today's countdown to Christmas, we'll look at those two seasons in which the Red Wings were awarded the Jennings Trophy.
Mike Vernon, Chris Osgood Steal the Show in 1995-96
The 1995-96 season was a special one for the Red Wings, whose 62 wins were the most ever recorded in the NHL. In addition, their 131 points are still the most by any team in the Presidents' Trophy era, and Detroit ultimately finished the season third in the league with 325 goals scored versus a league-best mark of 181 goals allowed. The New Jersey Devils and Washington Capitals were next, allowing 202 and 204, respectively.
Mike Vernon and Chris Osgood backstopped the effort that season — Kevin Hodson chipped in a few games and even one shutout, but fell far short of the threshold to qualify for the Jennings Trophy.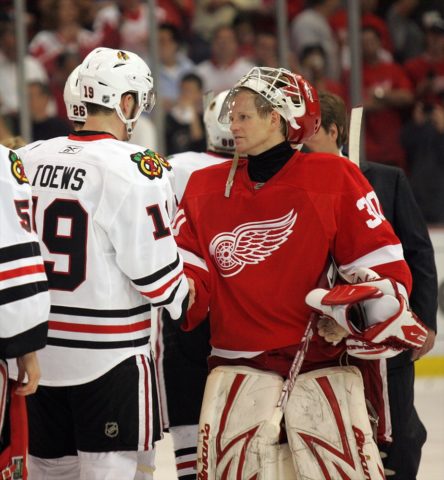 Osgood led the way after compiling a 39-6-5 record while posting a .911 save percentage (SV%) and 2.17 goals allowed average (GAA). The 23-year-old's 39 wins led the league, and he was selected as a second-team All-Star while finishing second in voting for the Vezina Trophy. His five shutouts were third-best, behind Jim Carey's nine and Martin Brodeur's six, but he did not fare as well in the playoffs, going 8-7 with a .898 SV%. Detroit ultimately lost to the Colorado Avalanche in six games.
Vernon complemented Osgood well that season, compiling a record of 21-7-2 and posting three shutouts with a .903 SV% and 2.26 GAA. He appeared in four playoff games, allowing 11 goals on 81 shots, though he would bounce back the very next season and win the Conn Smythe Trophy while leading the Red Wings to their first Stanley Cup in 42 years.
Osgood Strikes Again in 2007-08, This Time With Dominik Hasek
The Red Wings featured the best tandem over a decade later, when a 43-year-old Dominik Hasek teamed up with a 35-year-old Osgood to again post the league's lowest number of goals allowed. Unlike the 1995-96 season, where Osgood carried most of the regular season duties, the pair split appearances in half: Hasek posted a record of 27-10-3 with a .902 SV% and GAA of 2.14, whereas Osgood went 27-9-4 with a .914 SV% and 1.94 GAA. They each posted five and four shutouts, respectively.
The 2007-08 season had a much happier ending for the Red Wings, though it wasn't without its share of drama. Hasek started the playoffs between the pipes, but was pulled in Game 4 after posting a .888 SV% and GAA of 2.91. Osgood replaced him, and ultimately backstopped the Red Wings to a Stanley Cup Championship, posting a .930 SV% and 1.55 GAA with three shutouts. After Osgood replaced Hasek, the Red Wings won nine straight games en route to their 11th franchise Stanley Cup Championship.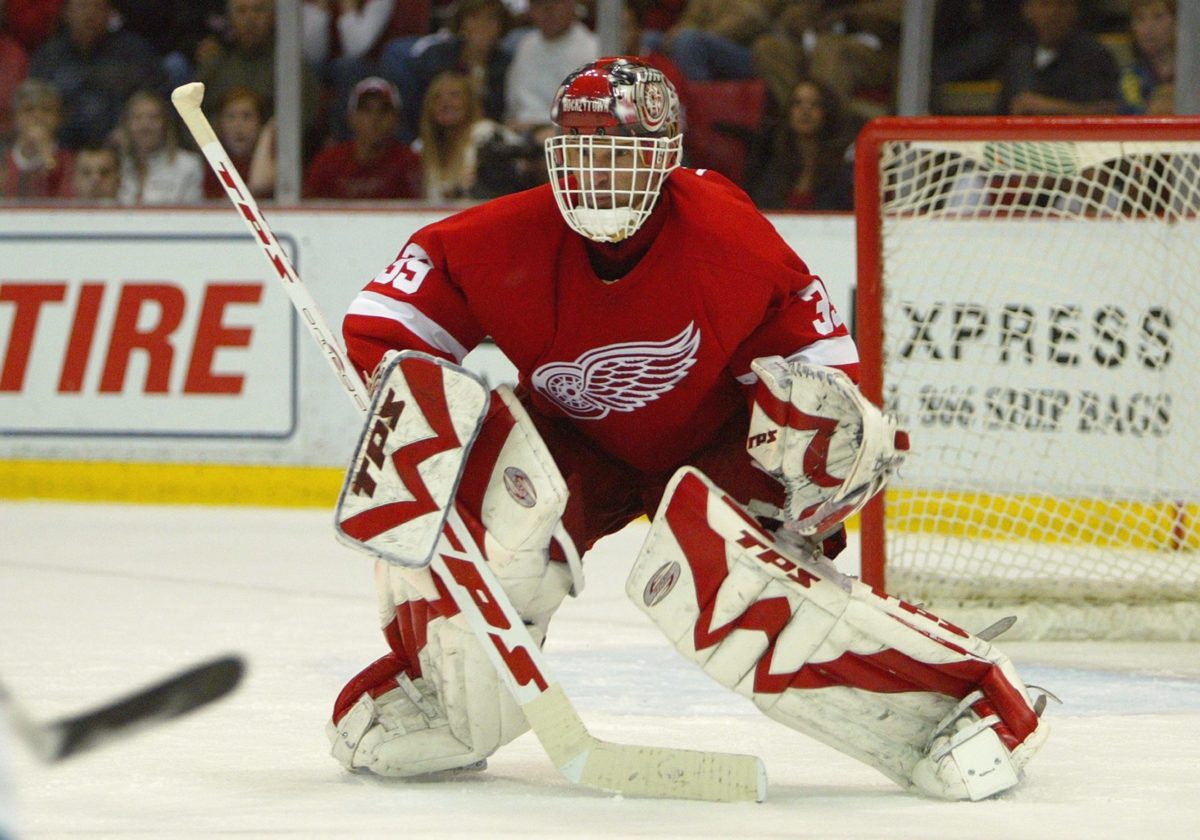 Hasek, who was inducted into the Hockey Hall of Fame in 2014, won three Jennings Trophies in his career: 2007-08, 2000-01 with Buffalo, and 1993-94, alongside Grant Fuhr, again with Buffalo. Osgood finished his career with two Jennings Trophies, and has a compelling argument for eventual Hockey Hall of Fame enshrinement.
What To Expect This Season in Net
The addition of Thomas Greiss to the lineup for the 2020-21 season actually adds a Jennings Trophy winner to the team, as the Red Wings' newest goalie won it along side Robin Lehner with the New York Islanders in 2018-19. Greiss performed well that season, posting a record of 23-14-2 with a .927 SV% and 2.28 GAA. He followed that performance last season by going 16-9-4 with a .913 SV% and 2.74 GAA. Both of those marks are better than what any Red Wings goalie posted last year.
Though the team likely won't be up for the Jennings Trophy any time soon, the organization is taking steps to shore up both the defense and goalie situation, and is expected to show improvement this upcoming season. That said, fans will likely need to wait at least a few more years before getting to witness anything like the tandems that captured those Jennings Trophies years ago.
Catch Up on All 12 Days of Hockeymas:
12 Years Since Winning the Cup
11 Stanley Cups in Franchise History
10 Hall of Famers on 2002 Stanley Cup Team
9 James Norris Memorial Trophies
8 Retired Numbers
7 Art Ross & Frank J. Selke Awards
6 Presidents' Trophies
5 Conn Smythe Trophies
4 Seasons Since Making the Playoffs
3 Inaugural Award Recipients
---
---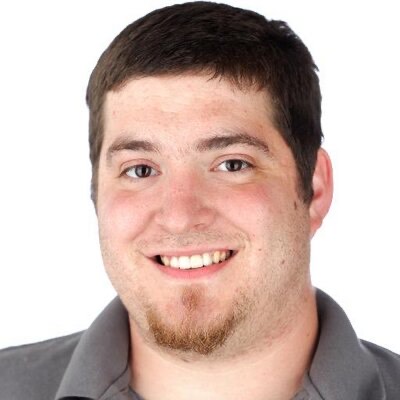 A die-hard hockey fan in the desert, and proud Iowa State alum. Detroit Red Wings and Arizona Coyotes contributor for The Hockey Writers.