The "12 Days of Christmas" is a classic holiday song first published in its current form in 1908. In a nod to the classic carol, join The Hockey Writers as we count down the 12 Days of Hockeymas. Each day, we will provide you with a piece of hockey history as we eagerly await the start of the 2020-21 NHL season.
The Detroit Red Wings have earned their share of hardware of the years, much of which has been highlighted in previous Hockeymas posts. To that point, there are a few instances where the Red Wings are literally synonymous with awards: the James Norris Memorial Trophy, Jack Adams Trophy, and Ted Lindsay Award are all named after former Red Wings.
On three occasions, a member of the Red Wings has won the very first iteration of a specific award to be given out, and that's where we begin today's countdown to Christmas.
The First James Norris Memorial Trophy Went to Red Kelly
Red Wings defenseman Red Kelly won the first James Norris Memorial Trophy, awarded in 1953-54, after posting 49 points on 16 goals and 33 assists in 62 games. Kelly was hardly a stranger to awards at that point, as he was in the midst of an eight-year streak of being voted as a first or second-team All-Star. That same season, he won the Lady Byng Trophy, and was also second in Hart Memorial Trophy voting.
The Red Wings, in general, were pretty unstoppable that season, winning the third of what would become four Stanley Cups in a six-year span. That season, Detroit, led by Lindsay as its captain, ultimately defeated the Toronto Maple Leafs in five games before beating the Montreal Canadiens in a seven-game Stanley Cup Final.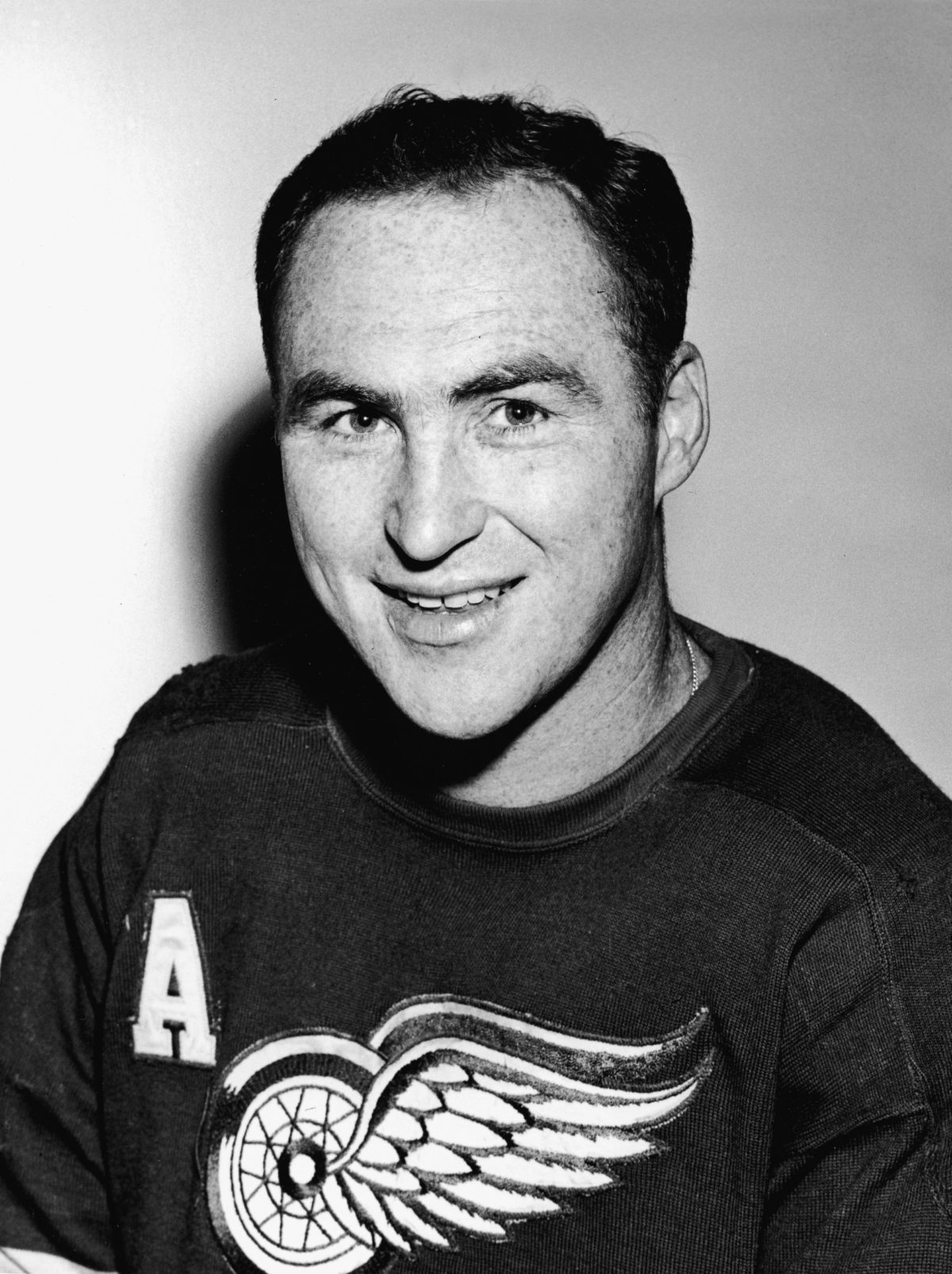 Kelly continued his stellar career after being traded by Adams to Toronto, as he went on to win four more championships, bringing the Hall of Famer's career total to eight. Two of the four titles Kelly won were against the Red Wings.
Carl Voss Won the First Calder Memorial Trophy
Former Red Wings center Carl Voss had a rather interesting road to winning the first-ever Calder Memorial Trophy in 1932-33. Not only did he play for both the New York Rangers and Red Wings that season, but he had already made his NHL debut, logging 14 games with the Maple Leafs in the 1926-27 and 1928-29 seasons. He didn't appear in another game until the 1932-33 season, when he played 10 with the Rangers before being traded to Detroit, where he logged 38 games.
Voss amassed 24 points on eight goals and 16 assists during his time with the two teams that season, ultimately earning the first-ever Calder Trophy. The rest of his career was scattered around the league, including stops with the Ottawa Senators, St. Louis Eagles, New York Americans, Montreal Maroons, and Chicago Blackhawks. He finished his playing career with 104 points in 261 games, winning one Stanley Cup.
Voss was inducted into the Hall of Fame in 1974 as a builder for his various contributions to the quality of officiating in the league.
Chris Chelios Won the First Mark Messier Leadership Award
Former Red Wings defenseman Chris Chelios accomplished countless things during his 26-year NHL career. After starting as a bitter Red Wings rival with the Blackhawks and Montreal Canadiens, Chelios arrived in Detroit during the 1998-99 season, and would go on to win two Stanley Cups with the team.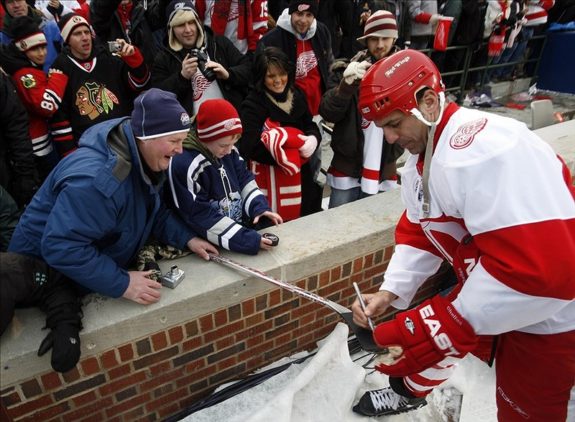 Following the 2006-07 season, the NHL introduced a new award, the Mark Messier Leadership Award, given to the player that demonstrates the best leadership abilities, outstanding performance, and dedicated humanitarian efforts. Then in the twilight of his career, the 45-year-old Chelios recorded 11 points while taking on a leadership role in the locker room. He also scored one goal and six assists that playoff season.
Off the ice, Chelios continued to run his charity, the Cheli's Children's Foundation, which at the time had donated more than $2 million to various youth organizations in both the Chicago and Detroit areas.
"He's been tremendous for a long time," Messier told the Associated Press at the time. "It would have been nice to have a chance to play with him at some point in my career. Everybody that's played with him just has raved about what a great guy he was to play with."
Recent winners of the award include Mark Giordano (2019-20), Wayne Simmonds (2018-19) and Daryk Engelland (2017-18).
Though it's been a little while since any member of the Red Wings has made it to the awards ceremony, the recent rebuild offers hope that the accolades will soon return, reviving the rich history of those who have previously led by example while wearing the winged wheel.
Catch Up on All 12 Days of Hockeymas:
12 Years Since Winning the Cup
11 Stanley Cups in Franchise History
10 Hall of Famers on 2002 Stanley Cup Team
9 James Norris Memorial Trophies
8 Retired Numbers
7 Art Ross & Frank J. Selke Awards
6 Presidents' Trophies
5 Conn Smythe Trophies
4 Seasons Since Making the Playoffs
---
---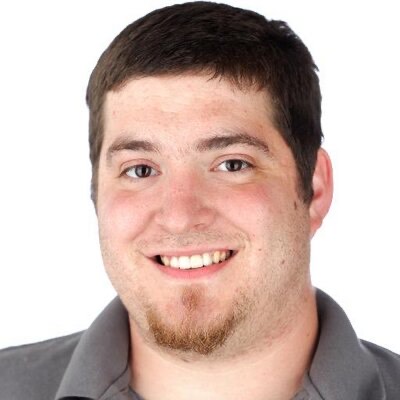 A die-hard hockey fan in the desert, and proud Iowa State alum. Detroit Red Wings and Arizona Coyotes contributor for The Hockey Writers.