Edmonton Oilers fans had been excited for some time about the 2021 World Junior Championship to get underway. Of course, one reason for that was that there hasn't been much of any hockey since the Stanley Cup Playoffs wrapped up in late September. The other was that two of the team's top prospects were playing in Dylan Holloway (CAN), who was taken 14th overall at this year's draft, and Philip Broberg (SWE), who they selected with the eighth pick at the 2019 NHL Entry Draft.
Dylan Holloway
Holloway, 19, was able to make Team Canada and be one of a ridiculous 20 first-round picks they boasted in their lineup. As a result, it was unknown right away whether or not he would play a big role for the team. By the time the tournament ended, he had been quite a fair shake to contribute, seeing some time in the top six and plenty on the third line.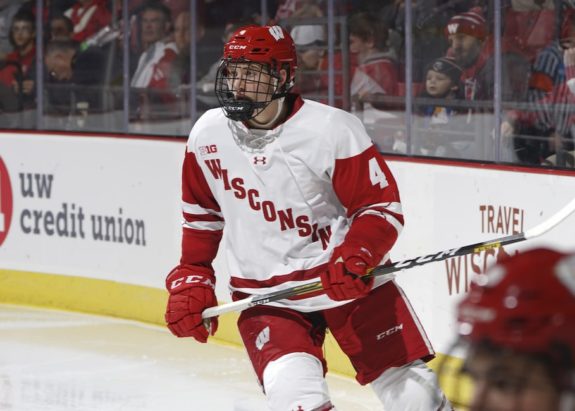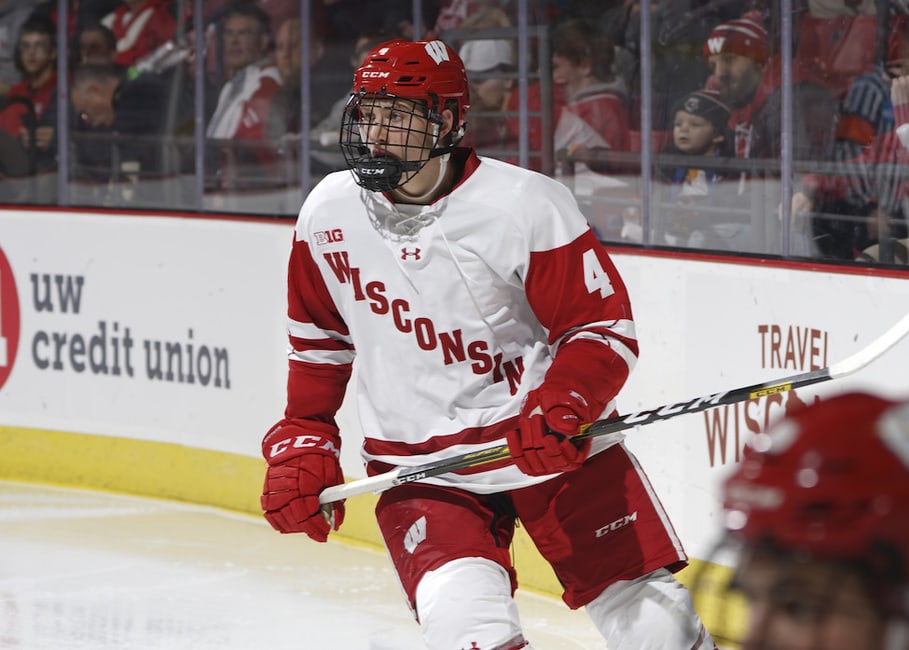 If you were to simply look at the stats sheet, it would appear that Holloway disappointed as he had just one goal and two points in the tournament. The only forward with fewer goals on the team was the Calgary Flames' first-round pick in 2020, Conor Zary. Despite the low totals, Holloway showed his great skating ability many talked about at the time he was drafted, and proved to be a tough player for opposing teams to play against, as he was relentless on the forecheck every time he touched the ice.
Unfortunately for Holloway, he was forced to miss a game against Slovakia during the tournament after taking a high hit in the game prior versus Germany. There was no confirmation on what exactly the injury was, as the team labelled it as an upper-body injury. Holloway was able to return and play the rest of the tournament after missing the one game, but there is a very good chance he was not playing at 100%. Had he been, there is a good chance we would have seen him able to contribute more offensively.
Philip Broberg
While there were some questions as to what Holloway's role with Team Canada would be, there was none about Broberg's with Sweden. Everyone knew that Team Sweden was relying on him to be not only their best defenceman, but one of their best players. The team's coaching staff showed just how highly they thought of him days before the tournament began, naming him their captain.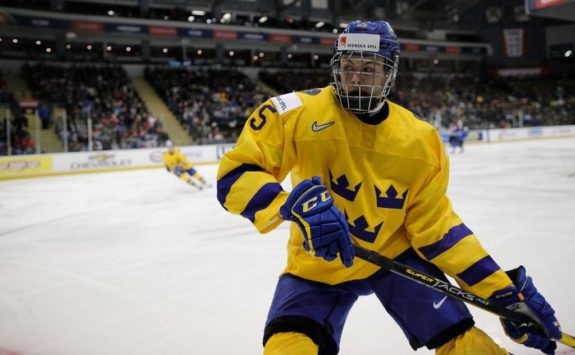 The tournament started out great for the Swedish defenceman, as he had a fantastic opening game in a 7-1 win over the Czechs, and was given the player of the game for his three-assist effort. Overall, Broberg's three assists in just four games played suggests he had a solid tournament, but that really wasn't the case.
It was clear when he was scratched during the team's second game against Austria that something was up, but everyone had hoped it was minor. While he did return to play in the final three games, he did not look like the same player from the opening night. Announcers Gord Miller and Ray Ferraro both said on many occasions how hobbled he looked and that it often appeared he was playing on one leg.
While the end result was disappointing, the fact that, despite clearly being injured, he was able to grind through and average over 20 minutes of ice time per game was very impressive in its own right.
Small Sample Size
Overall, it wasn't a great tournament for either Oilers prospect, though injuries certainly played a factor in that. It is also important to remember that one short tournament like this does not indicate a player's future. Many players in the past have struggled in the World Juniors and gone on to have fantastic NHL careers. There have also been many who have had fantastic World Junior showings and have gone on to do little to nothing at the NHL level.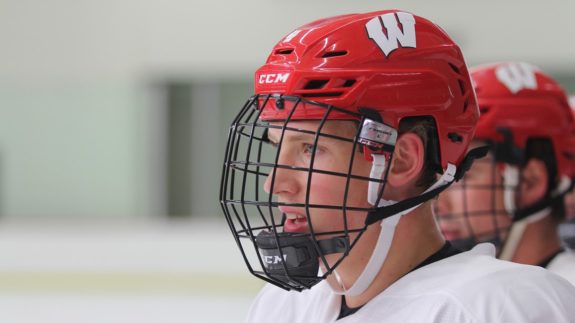 The point here is that there is nothing at all to panic about if you're an Oilers fan. Both of these players are fantastic prospects that have extremely bright futures. They, on top of other prospects such as Evan Bouchard and Ryan McLeod, should all soon be able to provide big boosts to a team that is already on the rise.
---
---