St. Louis Blues forward Vladimir Tarasenko earned his fourth career all-star selection on Thursday, marking the first time since 2017 that he has earned a spot in the NHL's midseason classic. However, the selection came with some controversy, as he had just been placed on injured reserve with an upper-body injury.
Even if healthy, the selection of Tarasenko to represent the Central Division was a curious one. Jordan Kyrou and Robert Thomas have had much more productive seasons than Tarasenko, not to mention the outstanding play of goaltender Jordan Binnington all year.
Tarasenko sits fifth on the team with 29 points in 34 games this season. Kyrou, Thomas, Brayden Schenn, and Pavel Buchnevich all have higher point totals than the Russian sniper, but it was still the 31-year-old who got the invitation to South Florida.
---
Latest News & Highlights
---
But despite the apparent snub of some Blues players, Tarasenko's selection to the all-star team only benefits the organization. With the trade deadline a few weeks away, general manager Doug Armstrong can use this selection to enhance Tarasenko's trade value.
What To Do With Tarasenko?
When the news came down that Tarasenko and Ryan O'Reilly were going on injured reserve, it had seemed the Blues' season was effectively over with no real chance of making the playoffs. However, after a successful road trip, St. Louis entered last night just two points out of a wild card spot and opened a seven-game homestand with a tilt against the Calgary Flames.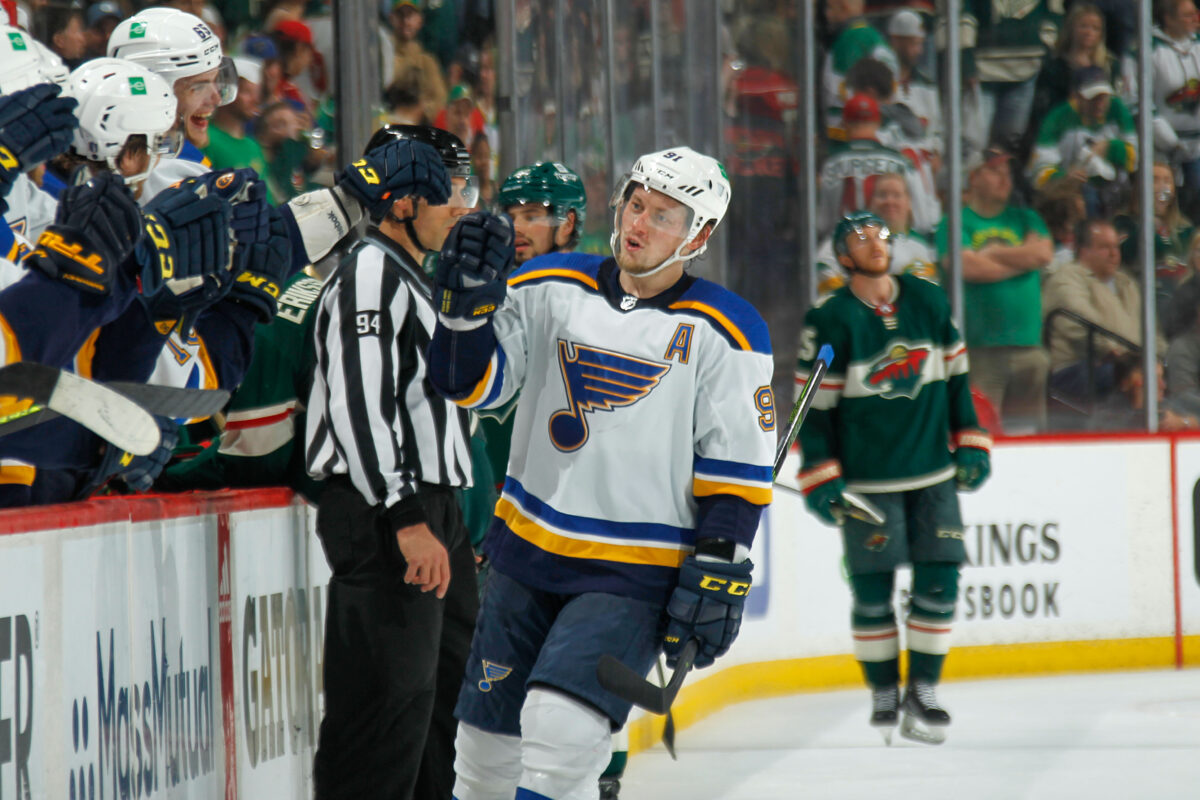 Despite the early-season struggles, the Blues find themselves in control of their own destiny. At least for now. The most impressive element of their game is the success without two of their cornerstone franchise players in Tarasenko and O'Reilly.
The success without the team's top players makes trading Tarasenko much easier. There is no doubt that his value has decreased after the injury. Any injury is hard to predict, but the Blues could have received a much higher return on Tarasenko if he was dealt last offseason after a breakout year.
However, even with his injury in 2023, the return should still remain high, especially with another All-Star Game on his resumé. The demand for a top-line winger from Stanley Cup contenders is high. Plenty of teams will wish to acquire someone who has won a championship and is a perennial 30-goal scorer.
Related: Blues' Snuggerud Excels at World Juniors
Contenders like the New York Rangers, Boston Bruins and Carolina Hurricanes could all realistically acquire Tarasenko. With more than a handful of teams who could potentially inquire about taking him on, Armstrong can leverage the opportunity to snag a first-round pick and potentially more.
The seemingly inevitable departure of Tarasenko will open up more full-time minutes in the Blues' top-9 for some of their prospects and younger players. Jake Neighbours has been given multiple opportunities to snag a vital role with St. Louis, while Nikita Alexandrov has been in and out of the NHL all year.
While this team does not have the same talent it did when the Blues won the Stanley Cup in 2019, if they end up trading O'Reilly and Tarasenko, the ability to turn an otherwise franchise-altering trade into a step to retooling is a unique opportunity.
The Blues already have Kyrou and Thomas locked up for the next eight years, and with Schenn and Buchnevich still under contract, St. Louis has a tremendous forward core already in place. If Armstrong can secure multiple first-round picks from O'Reilly and Tarasenko at the deadline, the Blues will have plenty of draft capital, cap space, and prospects to get back into contention in 2024.
---
---