After a 7-3 drubbing of the Colorado Avalanche, who entered the game with the second best overall record, the St. Louis Blues will battle four consecutive Eastern Conference teams.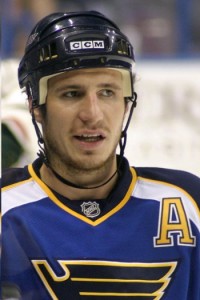 The Blues, currently third in the Central Division with a 12-2-3 record, will host the Carolina Hurricanes tonight at Scottrade Center to close out a five-game homestand. The team will instantly board their charter to begin an East Coast swing, which starts Sunday in Washington. The rest of the trip includes a stop in Buffalo on Tuesday and ends on Thursday in Boston. Although the Blues have been dynamic at home (amassing 18 of a possible 22 points in 11 games), taking a trip through the East could be beneficial to the roster.
Starting on Sunday, the Blues will play nine of their next 14 games on the road. Some of these away games include matchups with Colorado (Nov. 27), San Jose (Nov. 29) and Los Angeles (Dec. 2). Although the Blues have earned victories against some top teams of the West, playing on the road is a different ball game… er, hockey game.
The Western Conference has been a powerhouse against the East as all Western teams have posted a 79-34-13 record during inter-conference play. The Blues, in particular, have scorched the East with a 5-1-0 record, with the only loss coming against the Tampa Bay Lightning on Nov. 2.
Not only that, but the Blues have outscored their Eastern opponents in every period played on the season as a whole.
Here are the results:
[table id=246 /]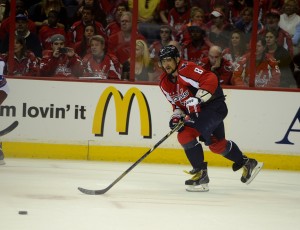 As you can see, the Blues have dominated play in almost every minute of action. They have only been outscored in two total periods.
Looking to the four teams that the Blues will be facing just furthers the confidence heading into these games. In 34 games against the Western Conference, Boston, Buffalo, Carolina and Washington have posted an 11-18-5 record. In fact, the Bruins are the only team of the four that have posted a winning record against the West (2-1-1).
The Blues are hoping for more of the same for the next week.