The Colorado Avalanche confirmed on Friday that they have signed Russian defenseman Sergei Boikov to a three-year, entry-level contract. Boikov, 20, was selected by the Avs in the sixth round (161st overall) of the 2015 NHL Entry Draft.
The Khabarovsk, Russia, native came over to North America in 2013 after being drafted by the Drummondville Voltigeurs of the Quebec Major Junior Hockey League (QMJHL). Boikov finished his rookie season with 12 points in 68 games, and improved his scoring dramatically in his sophomore season of 2014-15, tallying three goals, 18 assists for 21 points in 64 games. The 2015-16 season saw him record 26 points (six goals and 20 assists)in 52 regular-season games.
After his the Voltigeurs were knocked out of the QMJHL playoffs, Boikov joined the Avalanche's American Hockey League affiliate, the San Antonio Rampage, for an amateur tryout. He made his professional hockey debut on April 8th, and went on to play in four Rampage games, finishing with two shots and a minus-2 rating.
Internationally, Boikov has won a silver medal with Team Russia at the 2016 IIHF World Junior Championship, represented Russia at the 2013 Ivan Hlinka Memorial Tournament and was on the country's select team for the 2015 Canada-Russia Super Series against all-star squads of the Canadian Hockey League (OHL, WHL and QMJHL).
As a 20-year-old, he is eligible to make the jump to the AHL or NHL from the minor league level this coming fall. Adding Boikov will help replenish the farm system for the Avalanche, which has seen five Rampage players depart for Europe since the end of the 2015-16 season.
Visit our THW Newsdesk for the latest all-day everyday hockey news from around the world, and follow us on Twitter, like our Facebook Page, and join the debates in our Facebook Group.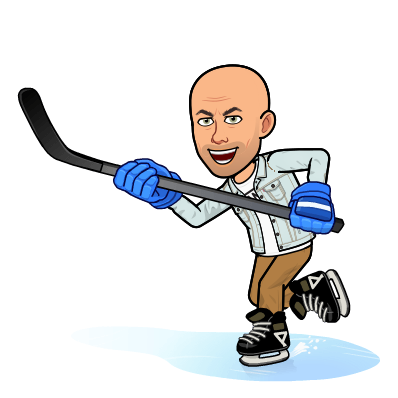 Grew up in the 'hockey town' that launched the careers of Bob Gainey, Roger Neilson, Scotty Bowman, Chris Pronger and Steve Yzerman, to name only a few – Peterborough, Ontario. Spent a misguided life in the world of politics. (Sorry Mom) Trying to atone for those sins by publishing the best hockey stuff available. You can email me directly at Dean@TheHockeyWriters.com. I don't accept emails written in Sanskrit or asking me to help you transfer your family funds from Nairobi…even if you are a Prince. Thank you.