In today's Boston Bruins' News & Rumors, David Pastrnak has returned to practice in a normal, contact-jersey, Patrice Bergeron and Matt Grzelcyk were both absent from practice and Ondrej Kase remains out with an injury.
Pastrnak Returns to Practice, Unlikely to Play Tuesday or Thursday
In what's likely to be the best news Bruins fans will get this week, Pastrnak has returned to practice in his normal white practice jersey, dropping the red no-contact jersey inching closer to a return. In Monday's practice, Pastrnak and Jack Studnicka took shifts alongside David Krejci and Nick Ritchie.
Though this is encouraging news, the 24-year-old is unlikely to return to the team for their games on Tuesday and Thursday. For now, the Bruins are easing him back into the lineup and seeing how he handles contact at practice before bringing him back into actual game situations.
The Bruins are targeting a Saturday return for Pastrnak, which would match him up against Zdeno Chara and the Washington Capitals in his first game back from injury.
Another thing to note is that Pastrnak, when healthy, will return to his normal spot alongside Brad Marchand and Bergeron on the team's top line despite skating alongside Krejci on Monday.
Bergeron Out With Extra Maintenance Day
With the Bruins exciting fans with the news that Pastrnak was back in a normal contact-jersey Monday, they also scared fans with the absence of Bergeron from practice lines.
Fortunately, there's no reason for concern as Bergeron was out due to an extra maintenance day after he collided with a post in Saturday's game against the Philadelphia Flyers. The Bruins new captain will be good to go in Tuesday's game against the Pittsburgh Penguins, which means fans can breathe a sign of relief.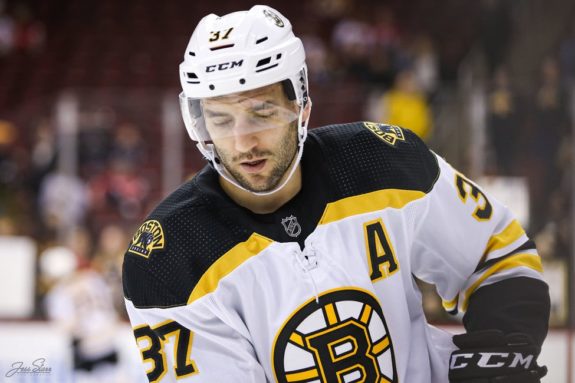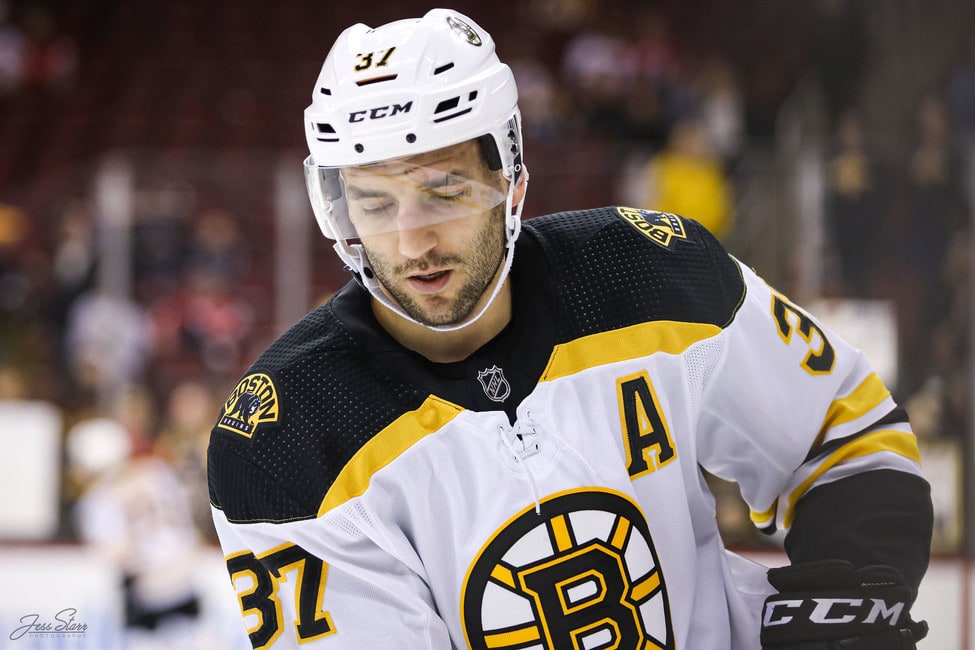 In five games this season, Bergeron hasn't missed a beat and has scored three goals and six points. Getting him some extra maintenance days whenever possible this season can only help keep him fresh as the team looks to make a deep postseason push this year. At 35 years old with a fairly significant history of injuries throughout his career, it only makes sense to keep Bergeron's health in mind every step of the way.
Grzelcyk Could Play Tuesday
Another piece of good news for the Bruins that came out Monday is the fact that Grzelcyk could return to the Bruins lineup Tuesday against the Penguins. His injury was always considered to be day-to-day, but getting him back in the lineup sooner than later would clearly be more ideal for the Bruins.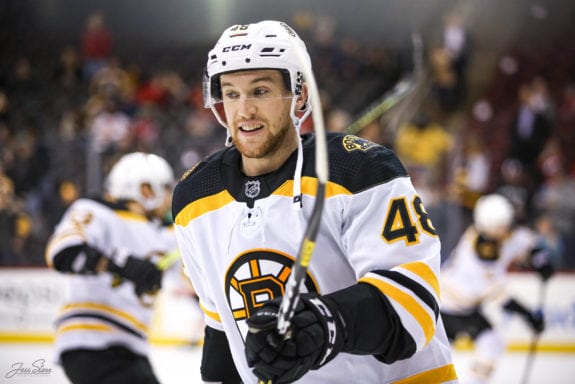 The team has exploded on offense as of late after an abysmal start to the season in terms of even-strength scoring. Though the team has struggled in recent seasons in that department, the first few games of the 2020-21 season truly highlighted this weakness for the team.
Related: Bruins Should Play Matt Grzelcyk With Charlie McAvoy
With Grzelcyk back, the team's offensive production should only be helped even further, though fans of the Bruins shouldn't expect the team to average five goals-per-game as they did over their last two contests against the Flyers. More than anything, consistency on offense and defense will be the most important thing for the Bruins and Grzelcyk helps in both regards and on special teams.
Kase Remains Out With Injury
While the Bruins are looking to get healthy and play at full strength, they'll still seemingly be without Kase for the foreseeable future as he continues to deal with an upper-body injury.
Head Coach Bruce Cassidy didn't have any updates on the 25-year-old winger who has dealt with injuries throughout his young career. While the Bruins have high hopes for Kase, he's gotten off to a very unlucky start to his tenure with the team and has played in only eight regular season games and 11 postseason games dating back to last season.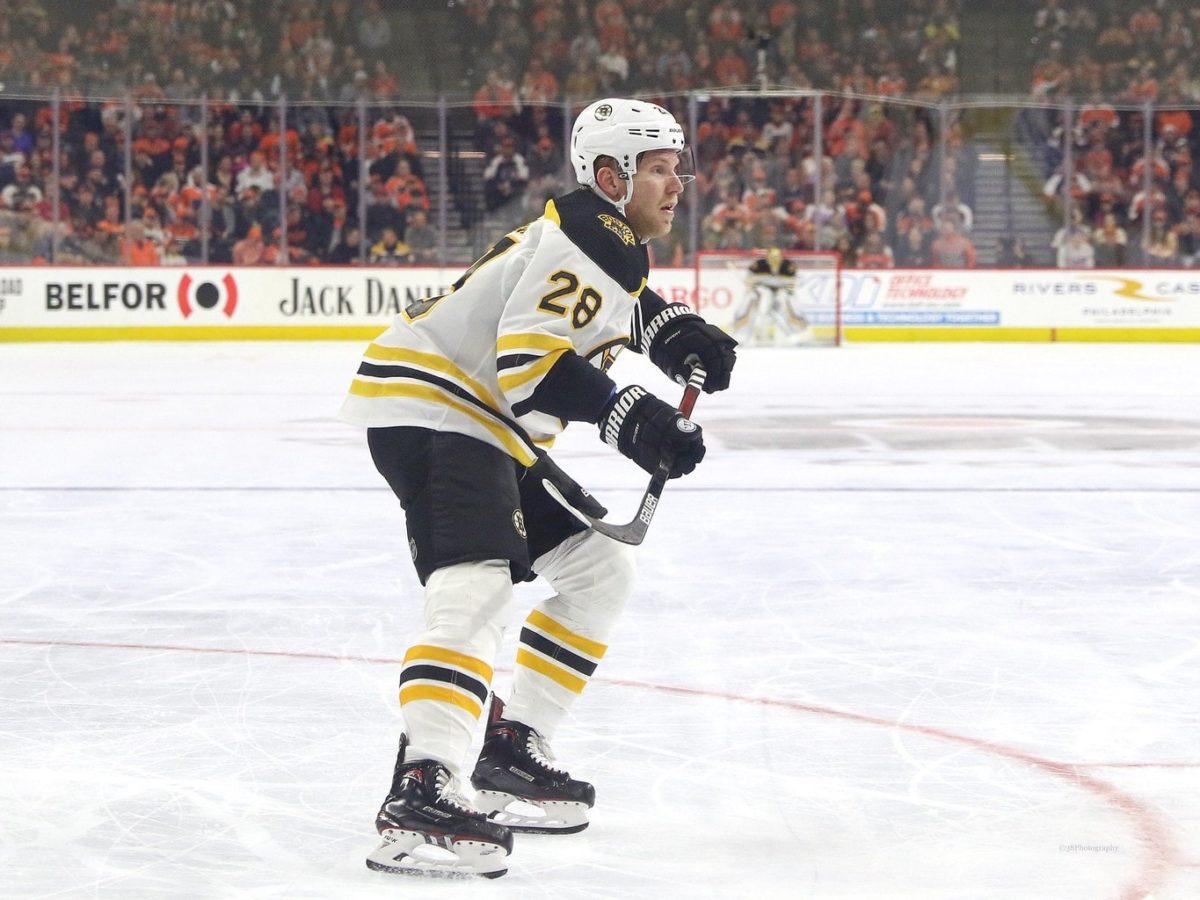 Hopefully the team will have a more clear update on the future of Kase in the near-future, but for now, his return to the lineup doesn't appear to be close.
---
---