Imagine you're a 19-year-old kid and you just scored your first NHL goal. What's your reward? Getting pulled out of the lineup.
That's the life of Buffalo Sabres forward Dylan Cozens. Friday night against the Washington Capitals, the Sabres' 2019 No. 1 pick stole the puck in the neutral zone, raced down the wing and sniped a wrister top corner, bar down for his first NHL lamplighter of his young career.
The goal tied the game at two, but the Sabres eventually fell in a shootout, 4-3. It hardly ruined his milestone moment. "It was just a lot of excitement, obviously something I've dreamed about my whole life," said Cozens. "And when you finally put it in the back of the net, it's exciting."
"I took one quick look at the net, saw my spot and just let it go. I don't really remember too much. I kind of blacked out a bit but it found its way in."
Teammates gave him a good razzing as Cozens made his way to the bench. Even bench boss Ralph Krueger gave him a hug. But two days later, readying for the next game, Krueger pulled Cozens out of the lineup. The rookie was loaned back to the taxi squad in a rotation that gave Casey Mittelstadt his first NHL ice time since Dec. 10, 2019.
Dylan in the Doghouse?
Through five games, Cozens has played relatively well. He has one goal, one assist, and a 50.57 Corsi-for rating. He's played on a line with Tobias Rieder and Cody Eakin as well as with Victor Olofsson and Eric Stall. More importantly, he hasn't looked out of place. So, why take him out of the lineup?
Related: Cozens Cracking the Sabres' Top-Six
The native of Whitehorse has averaged nearly 13 minutes per game of ice time – hardly big minutes for any type of player. It's not like he's getting double shifted and needs the rest.
Rotating Taxi Squad
Apparently, with the compressed schedule, Krueger's plan is to keep his taxi squad of players rotating in the lineup.
"We had mentioned in preseason we need to keep the taxi squad players active and we need to watch the load on some of the younger players and Dylan is one of them," said Krueger. "So he has an opportunity to take a breath and watch the game."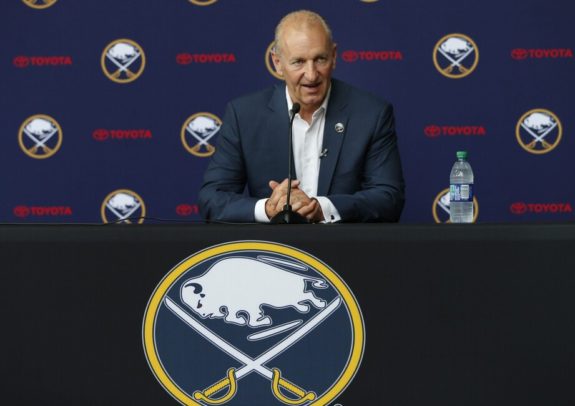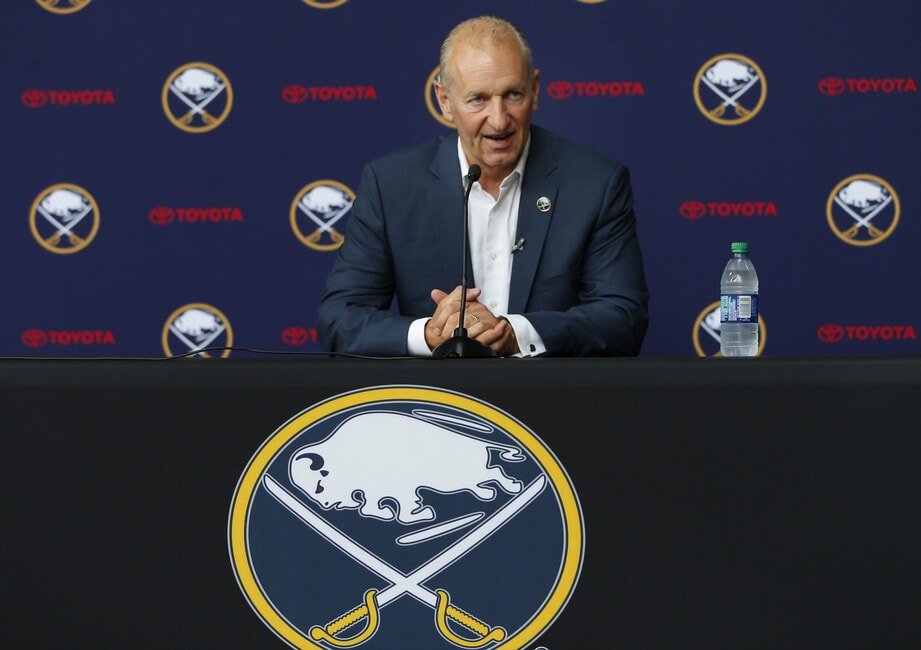 Well, ok. I guess so. When pressed, Krueger rambled, doubling down about taking his goal scorer out of lineup and letting him sit.
"It just felt like a good time for Dylan to take a breath and for us to put in a teaching block and an off-ice fitness block," said Krueger. "We're always looking and communicating with the sports science side… when players are starting to show certain signs of fatigue, we need to react to that."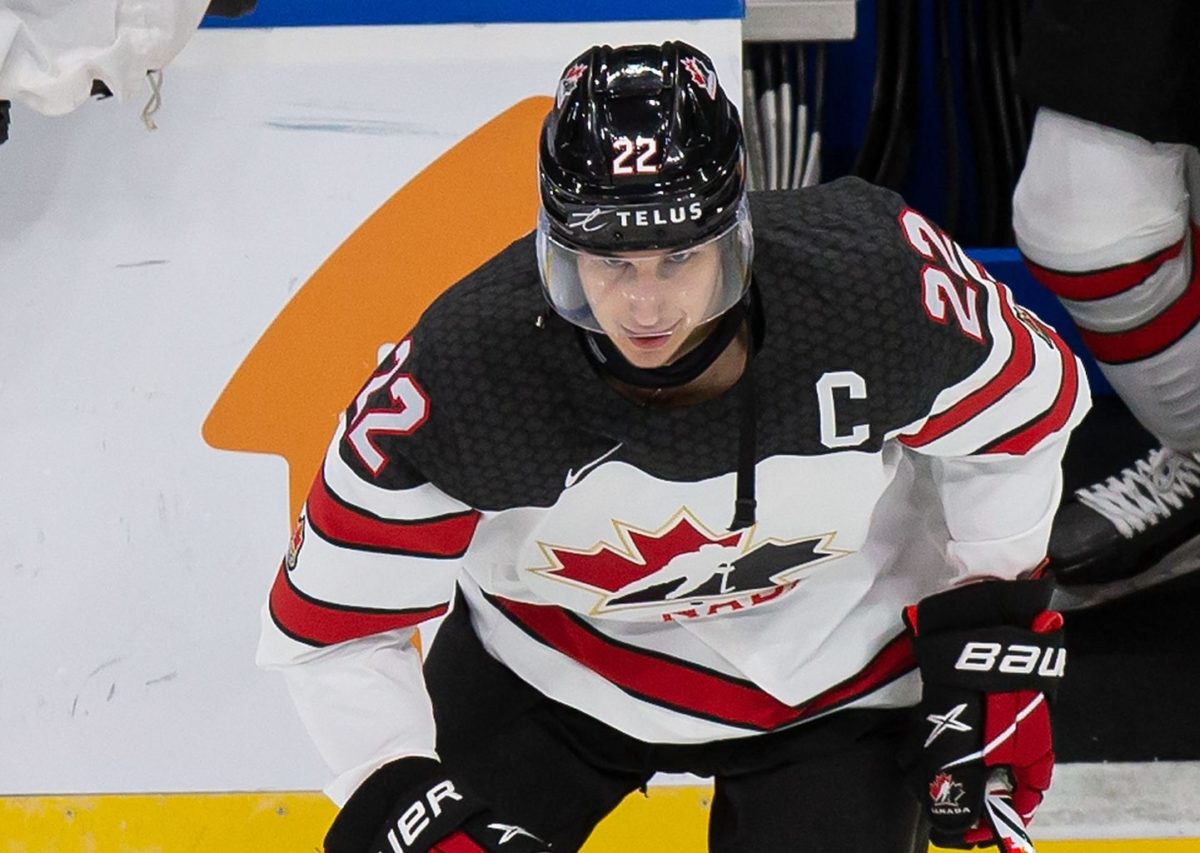 Cozens played for Team Canada at the World Junior Championships and was on a top line, which may have factored in the coach's decision. "We are respecting the load he had before… I saw last year a few players just check out mentally with too much of a load. It's not just the physical side. It's the mental side we're weighing in here when we make some of these moves."
Another Krueger Head-Scratcher
Krueger has a way of making everything sound optimistic, but this move, so early in the season and coming off a milestone marker feels a little odd. It's possible it's just bad timing, with the team's sport science department scheduling the teenager for a down day. But rules were made to be broken. Why take a goal scorer out of the lineup?
Related: Sabres Can Move Skinner Up the Lineup if They See Results
The move adds to a list of questionable moves by Krueger. Last season, he refused to play Jeff Skinner alongside Jack Eichel, despite the two having incredible success together the season before.
Unable to Seal the Victory
In the shootout against the Capitals, Krueger called on Cozens in the third round. The Yukon-native was surprised he got the nod and was excited for the opportunity to end the game.
"I saw [Capitals' goalie Vitek Vanecek] drop his glove a bit and I thought I'd be able to get it over but he made a good save," said Cozens.
"We were hoping he was going to do it again in the penalty shots just to crown the night. It was a pity, but he got his first NHL goal and that's a big step for him," said Krueger.
The Reality of a Condensed Season
Given COVID-19 and a 56-game condensed season with games almost every other night, the NHL has permitted every team to carry a taxi squad of four-to-six player this season. Some teams are using this as a development tool for young prospects, while others are carrying veterans who don't necessarily need game action to stay ready.
The Sabres' taxi squad is comprised of Jack Quinn, Will Borgen, Rasmus Asplund, Dustin Tokarski and Brandon Davidson. They're put through exhaustive, detailed practice sessions by Matt Ellis, the Sabres' director of player development.
This may have been Cozens' ill-timed turn to rotate out. Let's hope it was nothing more. Most people would go out to celebrate scoring their first NHL goal. In Cozens' case, he went out… of the lineup.
---
---