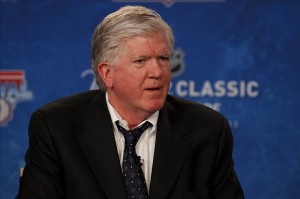 As I sit here trying to digest the Brian Burke firing and the quasi circus that has ensued since,  I am taking in the many reports and now commentary across radio, tv, print and especially the non traditional media outlets such as #THW.  Unlike much of what I am seeing, hearing or reading, I am not perplexed.
Today's media conference didn't accomplish much in the way of changing the public's perception of who Brian Burke is or how he operates.  He ain't changing.  Today's conference was more than likely a message to all other teams that his services are now available and to quell the media that has been storming about him and his recent dismissal.
Let's face it, Brian Burke is an extraordinary man who is always thinking of those around him.  There are many example of  this, unfortunately I don't think Burke appreciates that being charitable and to giving back to the community is a great thing but he doesn't need to tell us all about it, we know.  Instead he should go about his philanthropic life and let his actions speak for themselves.
In the end, Brian Burke was relieved of his duties as General Manager for a couple reasons.
The Maple Leafs' porous record
This is the obvious reason, in his three and a half seasons as Leafs General Manager, Burke's teams finished 24th, 29th, 22nd and 26th respectively.   His Leafs, the vatican of hockey as he calls it,  just weren't able to emerge as a team good enough to make the playoffs.  He inherited a mess and while he alone can't be blamed for the results, as the GM he is accountable.  He also wasn't able to make enough of the right moves to help him over the playoff hump.
Let's face it, his players and staff let him down.  I'm thinking about the play of Mike Komisarek, Tim Connolly, Vesa Toskala, Francois Beauchemin to name a few.  These players who also etched their John Hancock on the contracts, didn't live up to the expectation of their manager.  In sports this happens, but when it happens, it's the managers job to hold them accountable.  With the names I've mentioned herein this wasn't the case.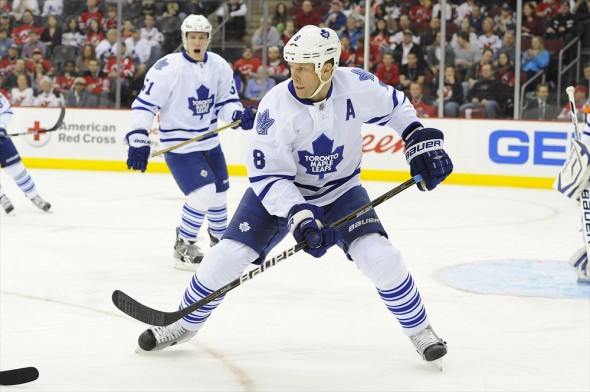 Burke's loyalty cost him his job
In the matter of coach Ron Wilson, I do absolutely believe that he was the best hockey coach on the market at the time of both his and Brian's hire.  As Burke and Wilson had previous history, it was obvious that although Wilson was not Burke's hire, he was the consensus choice to stay on as the man calling the shots.  What Burke knew, that we all eventually found out was the Wilson's style of hockey did not match up to the way that Brian Burke liked to play.  Ron Wilson liked to play the speed and skill offensive game and more of a run and gun style.  A style that matches well with players like Phil Kessel and Mikhail Grabovski but was a complete contradiction to the belligerent way that Burke has stated he liked his teams to play.  There was never anything wrong with Wilson's style, but if he was not willing to adapt to Burke's methods it should have cost him his job.  In the end Burke waited until he didn't have a choice.
Burke also had too many loyalties to players that have played for him in the past or players that he had signed that just didn't work out.  His inability to walk away from these players or at the very least send them down to the minors before it was too late was a big part of his demise.  The media hung out Ron Wilson to dry on most nights when the team didn't succeed.
Brian Burke didn't do what he said he'd do
His presence or his 'brand' as he calls it ended up losing steam because he didn't do the things he said he would do.  You can be bold and obnoxious, but remember that if you say it, you must do it, or be accountable to why you didn't.
In pure Brian Burke fashion, the former Whalers, Ducks, Canucks and now Leafs general manager came out swinging in his initial press conference with the Blue and White.  That was just the beginning.  Here are a few examples of Brian Burke's comments that weren't lived up to.
Failed comment #1 – 'we believe in answering the physical challenges and playing a style that allows our younger players to play and develop in a fear free environment'.
Failed comment #2 – 'we build our teams from the net out'
Failed comment #3 – 'we require as a team proper levels of pugnacity, testosterone, truculence and belligerence.  That's how our team's play.'
Failed comment #4 -'July 1st is our draft day'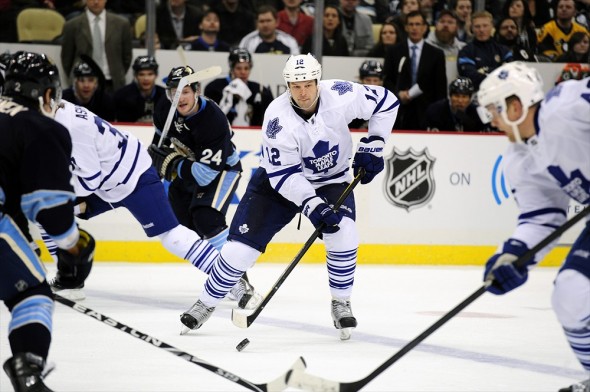 Do I really need to comment?  Frankly, Brian Burke just didn't do what he said he would do.  Although he has been accountable for losing, he hasn't been accountable for these statements.  He was right, this is the vatican when it comes to professional hockey and he just couldn't pull the wool over the fans and media in this hockey hotbed.
It wasn't all bad
When it came to making trades, there were perhaps no better at it than Double B. The Phaneuf trade, the acquisition of Lupul and Gardiner are just two examples of some really good trades that Brian made.  But it isn't enough to counteract his failure to live up to his own brash statements.  In short, put up or shut up.  Brian Burke didn't.
I'm calling him out for some of his failures but Brian Burke did a lot of good things in Toronto.  The proverbial cupboard is stocked, the management team is deep and the Marlies are contending.  All of these are 100% because of Brian Burke.
It's tough to break up with someone in the way that the Toronto Maple Leafs did with Brian Burke.  But based on the above, it had to happen.
Unfortunately, Brian Burke was too much for the Toronto Maple Leafs.
And as I say that I honour the man on his way out by highlighting his very last tweet as Maple Leafs GM.
Thanks, Brian.
I'm thrilled we will be back on the ice. I regret what our fans have had to sit through. We are grateful for their loyalty and patience.

— Brian Burke (@LeafsBB20) January 8, 2013
Twitter: @StonemanStephen | Email: stoneford@yahoo.com | Stephen's archive
For every Maple Leafs article on THW, follow @THW_MapleLeafs  on Twitter