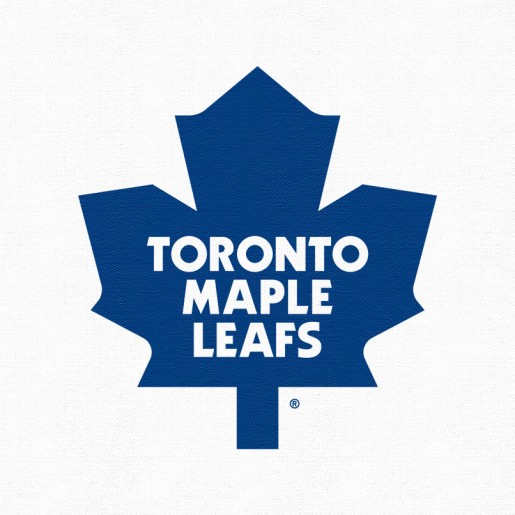 With the announcement of Brian Burke's firing and the subsequent naming of Dave Nonis as the Toronto Maple Leafs president and general manager, the Leafs Nation is a-buzz with trade speculation and thoughts of forward planning.
Nonis inherited a roster that is set to earn just under $60 million in salary, coming in at a cap hit which, according to capgeek.com, currently sits at $63,585,833. Given the NHL salary cap for the 2013 season is set at $70.2 million, Nonis appears to have sufficient room under the cap with which to make moves.
The question is, will he make moves, or should he stand pat?
Of course, the move or non-move everyone is waiting on is whether or not Nonis has the stones to pull off a deal for goaltender Roberto Luongo, who remains in limbo with the Vancouver Canucks.
On the surface, a move for Luongo makes sense on many levels. First and foremost, despite a plethora of encouraging words directed at starter James Reimer, there are still plenty of questions surrounding his ability to lead the Maple Leafs to a playoff birth.
Comparatively, despite some success at the AHL level, potential backup Ben Scrivens also carries plenty of question marks in terms of being able to handle the backup role amd/or the potential of having to make a huge leap into an NHL starters role should Reimer falter.
While Luongo's contract is enough to make any NHL general manager nervous, there is every indication that he can still play at an All-Star level. Through 727 career regular season games in the NHL, Luongo has earned a career record of 339-283-33-50 with 60 shutouts, 2.52 goals against average and a 0.919 save percentage.
Despite losing the starters role to Corey Schneider, Luongo managed to post excellent numbers with the Canucks last season, going 31-14-0-8 with a 2.41 goals against average and a 0.919 save percentage. Those numbers are right in-line with Luongo's career averages, which gives strength to the argument that he has not lost his touch between the pipes.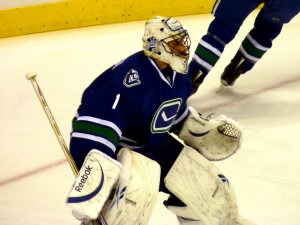 Trouble is, even with Luongo, 33, between the pipes for the Blue and White, few experts see the Maple Leafs as a potential Stanley Cup Champion in the next 3-5 years.
Of course, a lot can happen in five years.
Say what you will about Brian Burke, despite his critics he has assembled a tremendous amount of young talent during his tenure as Leafs' GM.
On the current roster, Nonis will inherit a plethora of young talent, including captain Dion Phaneuf (27), sniper Phil Kessel (25), future defensive star Jake Gardiner (22) and winger James van Riemsdyk (23), to name a few.
In fact, the Maple Leafs boast one of the youngest rosters in the NHL. John-Michael Liles (32), Mike Komisarek (30), David Steckel (30), Matthew Lombardi (30) and Tim Connolly (31) are the only players that are over the age of 30 on the Maple Leafs roster, and three of these players (Komisarek, Connolly, Lombardi) may find themselves being bought out and/or shipped out before long.
With so much of the Maple Leafs' top-end talent being so young, is there any sense in bringing Luongo to Toronto?
Sure, a goaltender of Luongo's considerable talent could probably lead the Maple Leafs to the playoffs, but without a proper supporting cast, the Blue and White will be lucky to win one series, let alone the Stanley Cup.
With that in mind, wouldn't Nonis be better off taking a pass on Luongo, favoring a more patient approach to building the Maple Leafs? During his introduction press conference, Nonis lamented that he would look to be a little more patient than Burke was, but just what that entails is anyone's guess at this point.
While Nonis' first priority is making sure the 2013 edition of the Maple Leafs is a competitive one, he will have to entertain a slew of players hitting free agency this summer, including Tim Connolly, Joffrey Lupul, Matthew Lombardi, Clarke MacArthur, Nazem Kadri (RFA), Tyler Bozak, David Steckel, Carl Gunnarsson (RFA) and Korbinian Holzer (RFA).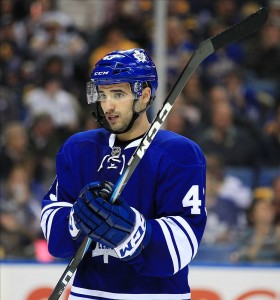 Of those aforementioned players Lupul, Bozak, Kadri and Gunnarsson look to be the players Nonis will look to re-sign, but there is no guarantee any of them will re-sign with the Blue and White.
The Maple Leafs currently have 13 players under contract for the 2013-14 season at a cap hit of $39,675,000, leaving Nonis with just under $25 million with which to round out his 23-man roster under the proposed $64,300,000 salary cap for 2013-14.
This summer looks to be a particularly strong one with respect to free agents. Names like Lupul, Ryan Getzlaf, Corey Perry, Jarome Iginla, Alexander Semin and Nathan Horton will be coveted by numerous NHL GM's to fill a role up front. Ryan Whitney and Alexander Edler will be at the top of the list to fill a spot on the backend, while Niklas Backstrom, Mike Smith and Jimmy Howard will be in high demand to fill a role between the pipes.
Of course, all of these players could potentially sign new contracts with their own clubs before they hit free agency, which would derail the dreams of many GM's that will be looking to augment their rosters with high-end talent this summer.
Should Nonis decide to trade some of his potential free agents and/or find a new home for some of his assets he will likely have weakened his team in the short term and, in the process, weakened his chances of courting any high-end free agents this summer.
That said, should Nonis catch wind that Lupul is looking to sign elsewhere, Nonis would be foolish not to trade him. Same goes for Bozak, MacArthur, Steckel, Lombardi and Connolly.
Given their considerable contracts and their on-ice struggles, Nonis would be lucky to land a couple of draft picks in return for Lombardi and Connolly. MacArthur would likely bring the same (draft picks), while Lupul could bring Nonis a player or players of value should he chose to trade him.
Despite stating that he did not want to blow up the Maple Leafs roster, his hand may be forced to do so, which means, like it or not, the Maple Leafs will be right back in re-tooling mode before long.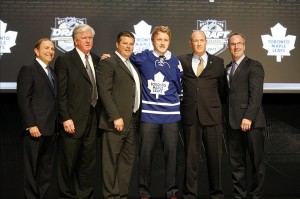 The success and failure of so many NHL franchises continue to hinge on their ability to develop young talent. On the farm, the Maple Leafs boast five up and coming defensemen including Morgan Rielly, Matthew Finn, Stuart Percy, Tom Nilsson and Jesse Blacker. All of them have a shot at making the big club in the not so distant future, but they are still projects until they prove otherwise.
Up front the Maple Leafs' future is much cloudier. Kadri has made big strides this season, but the jury is still out on his ability to play at the NHL level. While Leo Komarov (25), looks to be well on his way to earning a checking role with the big club, players like Kadri, Joe Colborne (22), Carter Ashton (21), D'Amigo (21), Josh Leivo (19), Greg McKegg (20), Brad Ross (20), Tyler Biggs (19) and Jamie Devane (21) all look to be a year or two way from making a reasonable impact at the NHL level.
Given all of the facts, it appears as if the Maple Leafs time is not now, rather 2-3 years from now where they will be perennial playoff threats. A lot of things will need to go right, but the talent looks to be there.
If Nonis was smart, he would bide his time, hold onto to his young assets, re-sign his best players (Kessel and Phaneuf) move his veterans and potential free agents when the time is right and take a page out of the Toronto Blue Jays book, culminating in a big off-season in 2014-15 where he can get a better understanding of where his club is and which players he will be moving forward with.
Don't forget, a trio of important players (Dion Phaneuf, Phil Kessel, Nikolai Kulemin) will potentially hit the free agent market in 2014-15. The Maple Leafs could recover from losing Kulemin, but should they lose Kessel (their top scorer) and Phaneuf (Captain and best defenseman) in the same summer, what would be left for Nonis to move forward with?
Either way, building for the now or the future, Nonis has his work cut out for him.
Welcome aboard Mr. Nonis, and good luck….you are going to need it!