An 11-year NHL veteran, Brian Gionta is the New Jersey Devils franchise leader for goals (48) in a single season (2005-06), is a Stanley Cup champion (2003) and the 34-year-old (standing at 5'7") is currently the captain of the one of the NHL's most-storied franchises: the Montreal Canadiens. His brother, 29-year-old Stephen Gionta is currently in his first full NHL season in New Jersey after busting his butt for seven years in the AHL. He earned a regular spot during the Devils' run to the Finals last spring; he's carried that play over into this season as a valuable part of the lineup . Gionta is often leading the team in hits (he's also 5'7") and always leading the team in effort.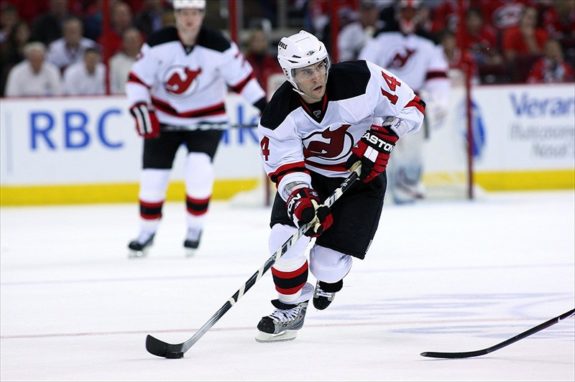 Just imagine if you were their parents in Rochester, NY; how proud you would be of them. To have not one, but two sons who are excelling in the world's greatest game in the world's greatest league must be such an awesome feeling. The NHL is usually a 'big man's game', but these two brothers have not only defied the odds — they've set a path for others who are vertically challenged to also earn opportunities.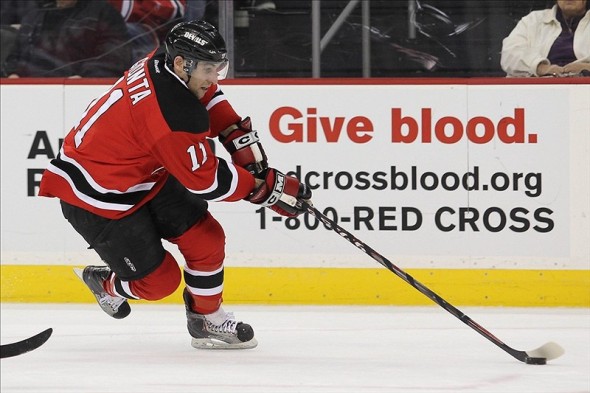 Recently the Hockey Writers caught up with each of the Gionta brothers (interviewed 4 days apart) and asked each of them identical questions about themselves and each other. Obviously they aren't twins, but their answers were very interesting and in some instances humorous.
The Hockey Writers: When you look at other NHL players' stats do you look at ex-teammates or your brother first?
Brian Gionta: I always look at my brothers', I check in every night they play. Checking the box scores, it's nice to see that he's found a great spot in New Jersey.
Stephen Gionta: That's a good question; I look at friends and obviously him first and then ex-teammates. I'm always in a little battle with him; hopefully I can catch up to him.
THW: Who's shot is better?
Brian: Oh, me, definitely me (smiles)
Stephen: (Chuckles) I'd like to say myself, but I don't know if that's true.
THW: Who's a better overall player?
Brian: That's a tough one, he's a great defensive, shut down guy; he fills a great role (on his team).
Stephen: Oh that's definitely me, without a question.
THW: Who does mom and dad like better?
Brian: (Laughs) He's the baby of the family, so I'll say him.
Stephen: I'm the baby of the family, they like me better.
THW: You guys have now played three games against one another; do you always know when you are on the ice at the same time?
Brian: Yeah for sure; you know whoever is out there, and I definitely know when he's out there.
Stephen: Generally you know when any guy is on the ice, you know who you are on the ice with. It's definitely something different when we are out against each other. I definitely notice him out there; I always like trying to take a run at him (grins).
THW: Who had better grades when you guys were in school?
Brian: Myself
Stephen: I'd say myself.
THW: What was it like watching Stephen play in the 2012 Stanley Cup Finals?
Brian: It was great. I brought our whole family down. My kids were very excited; they had their uncle's jerseys on and we were sitting in the stands cheering him on. It was definitely heart breaking at the end.
Stephen Gionta opens the scoring in Game 5 of the ECF at MSG:
http://www.youtube.com/watch?v=kFe1sNwXWu4
THW: What was it like watching Brian play in the 2003 Stanley Cup Finals?
Stephen: I was there for quite a few playoff games. I was in college, it was my summer semester there, so I was able to get some time and come up. I think we had our whole family there for Game 7, so that was pretty special to watch that and see him live that dream in winning the Cup.
Brian Gionta scores from an impossible angle in the 2003 SC Finals:
THW: Who has more style/is a better dresser?
Brian: Myself for sure.
THW: Really? For sure, no doubt about it?
Brian: Yeah definitely me, one hundred percent.
Stephen: I'm going to have to give that to him because I've learned from him. He likes to take credit for how I dress now, so I'll give that one to him.
THW: Describe your brother's game, what's the scouting report on him?
Brian: He doesn't give you too much, he's strong on the defensive side of the puck. He's very responsible, works extremely hard and creates chances with his hard work.
Stephen: Hard worker, he's got quick speed and fore-checks well; that turns into offense for him. He's got a pretty good shot.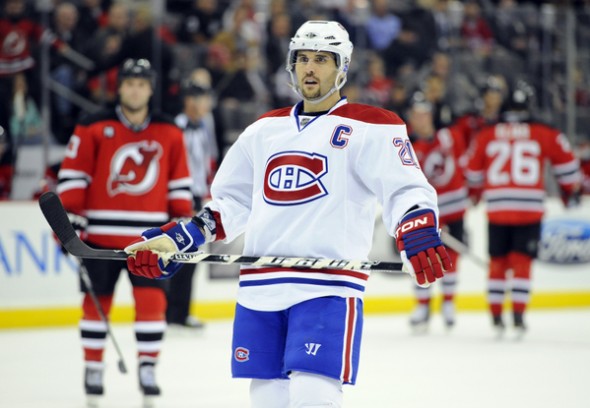 THW: How often to you get to catch his games? Do you make it a point to watch when his team is playing?
Brian: If there on I try to catch them; especially this year it's tough because we are playing every other night basically. We've had a lot of games on the same night.
Stephen: I try to catch him whenever I can. We have kind of hectic schedules but when I get a chance to watch him I try to.
THW: What do you think it's like for your parents to have two sons playing in the NHL?
Brian: It's great; I guess it's a testament to my parents — their values and their upbringing, the hard work that they instilled in us. It's nice to see that pay off.
Stephen: For them, they just say how proud they are of both of us. I know they watch everyone of our games, so it has to be pretty cool for them.
To summarize: They kind of agreed that Brian's shot is better and that Stephen's a better overall player. They both agreed that Stephen is the favorite of mom & dad and that they always know when they are on the ice at the same time. They both agreed that Brian is the sharper dresser and they disagreed on who had better grades in school.
For more on the Gionta Bros. check out Michael Gwizdala's article from earlier in 2013 on them.
I had a lot of fun putting this article together and I'd like to thank both Brian & Stephen for giving me a few minutes of their time. Both are great players in their own unique way and in my experiences in speaking with them, they are both great people also. As journalists we aren't really supposed to root for teams, but these two brothers are definitely guys I pull for. One of my first exclusive interviews was with Brian prior to the 2006 Winter Olympics and I have always been thankful to him and the New Jersey Devils for that opportunity.
Dan Rice can be reached via Twitter: @DRdiabloTHW or via Email: drdiablo321@yahoo.com