In this edition of Toronto Maple Leafs News & Rumors, I'll share some of the team's most recent lineup changes as it prepares for its second game in a row against the Montreal Canadiens. As well, I'll share some commentary that I see emerging from the team's successful season thus far.
Related: Maple Leafs News & Rumors: Marner, Matthews, Simmonds & Lehtonen
Currently, the Maple Leafs lead the NHL's North Division with an 11-2-1 record in 14 games for 23 points. The Canadiens' team they're facing tonight also has played 14 games, but have only 18 points. In fact, the Canadiens have lost three of their last four games coming into tonight's contest.
Item One: T.J. Brodie Is Quietly Stabilizing the Maple Leafs' Defense
In a recent post, I noted that I wondered if T.J, Brodie might be the quietest player I've ever watched. Being more of a fan than an analytics guy, I admit that I watch for my own enjoyment and fail to critique the "finer points" of the game. Perhaps such viewing is one reason I seldom even notice Brodie on the ice. However, I also simply don't see Brodie making any egregious errors.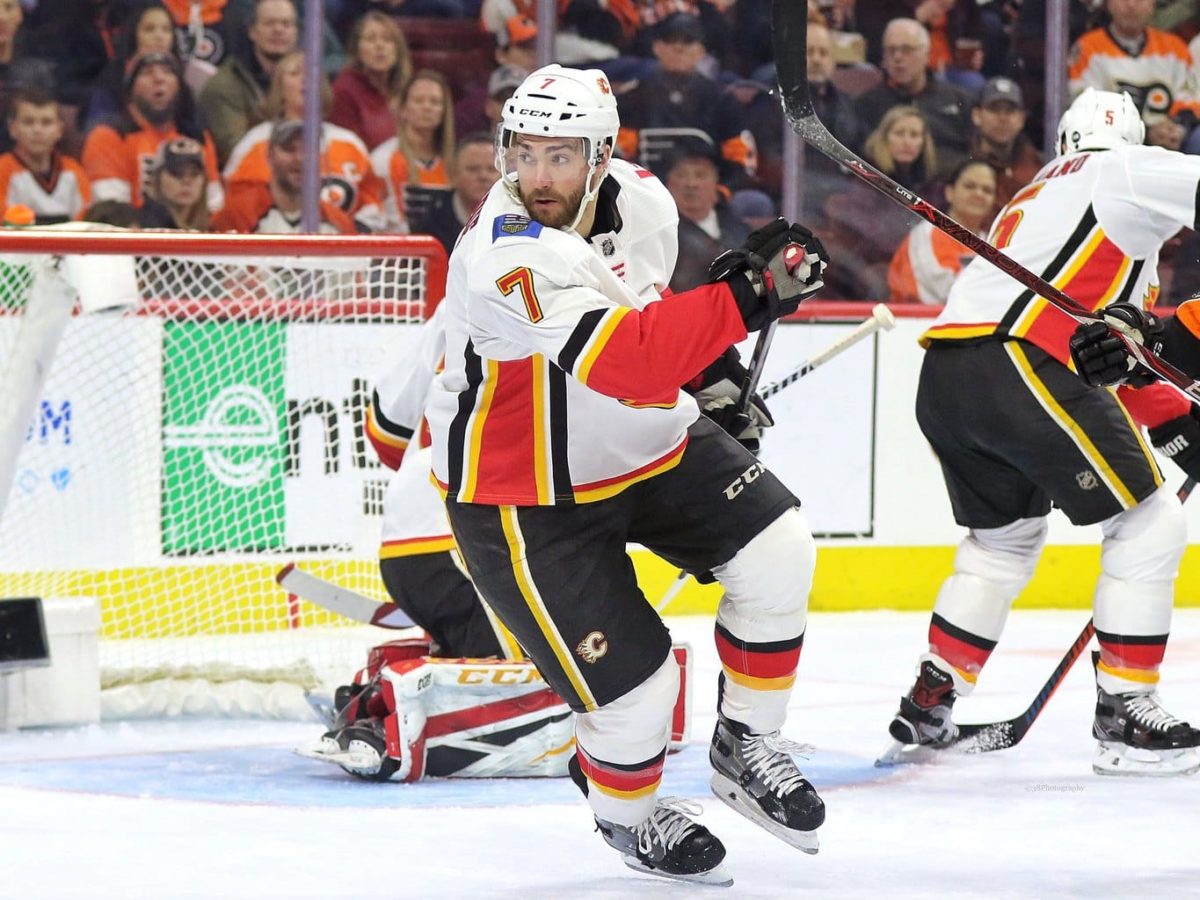 I can only assume Brodie is playing a solid game. Looking at his statistics, he's averaging 21:51 in 14 games with the team this season. But, as I say, it's a quiet 22 minutes. I have a feeling that's exactly what head coach Sheldon Keefe is looking for. As a result, Brodie and partner Morgan Rielly have grown into a formidable top-pairing defensive partnership.
Perhaps, their pairing is also why the Maple Leafs have become – at least thus far into the season – the North division's premier team. To date, Brodie has four assists (two on the power play) and 14 shots on net. He's not going to set the world afire on the score sheet.
Related: Terry Sawchuk – How the Maple Leafs Snagged the Hall of Fame Goalie
In short, Brodie might not be the most exciting player, but it seems that his solid defensive play has added value to what's become a deep Maple Leafs' lineup. I keep asking the question: Could it be that the team's issues on defense have been solved this season? The team's defense certainly seems less fragile than it was last season and the season before, which has been the length of time I have covered the team for The Hockey Writers.
Item Two: Where Is Jimmy Vesey on the Ice?
Jimmy Vesey's ice-time is dropping. He began the season as a member of the Maple Leafs' top six but hasn't scored a point in his past six games. On the season, he's totaled two goals and an assist in 14 games.
One reason his production is dropping is because he's simply not getting much ice time. He's averaged 12:37 minutes for the season, but has been playing only about 10 minutes per game over his last six games. Currently, he's on the team's third line, but with Joe Thornton and Nick Robertson ready to return from injuries, what happens to Vesey? Is he headed to the taxi squad?
Item Three: Zach Bogosian's Playing Close to 15 Minutes Per Game
Zach Bogosian's success with the Maple Leafs this season makes me wonder what happened in Buffalo last season that encouraged the Sabres to buy out his contract. Bogosian is averaging 14:52 minutes each game. Like Brodie, he doesn't score much – only a single assist on the season.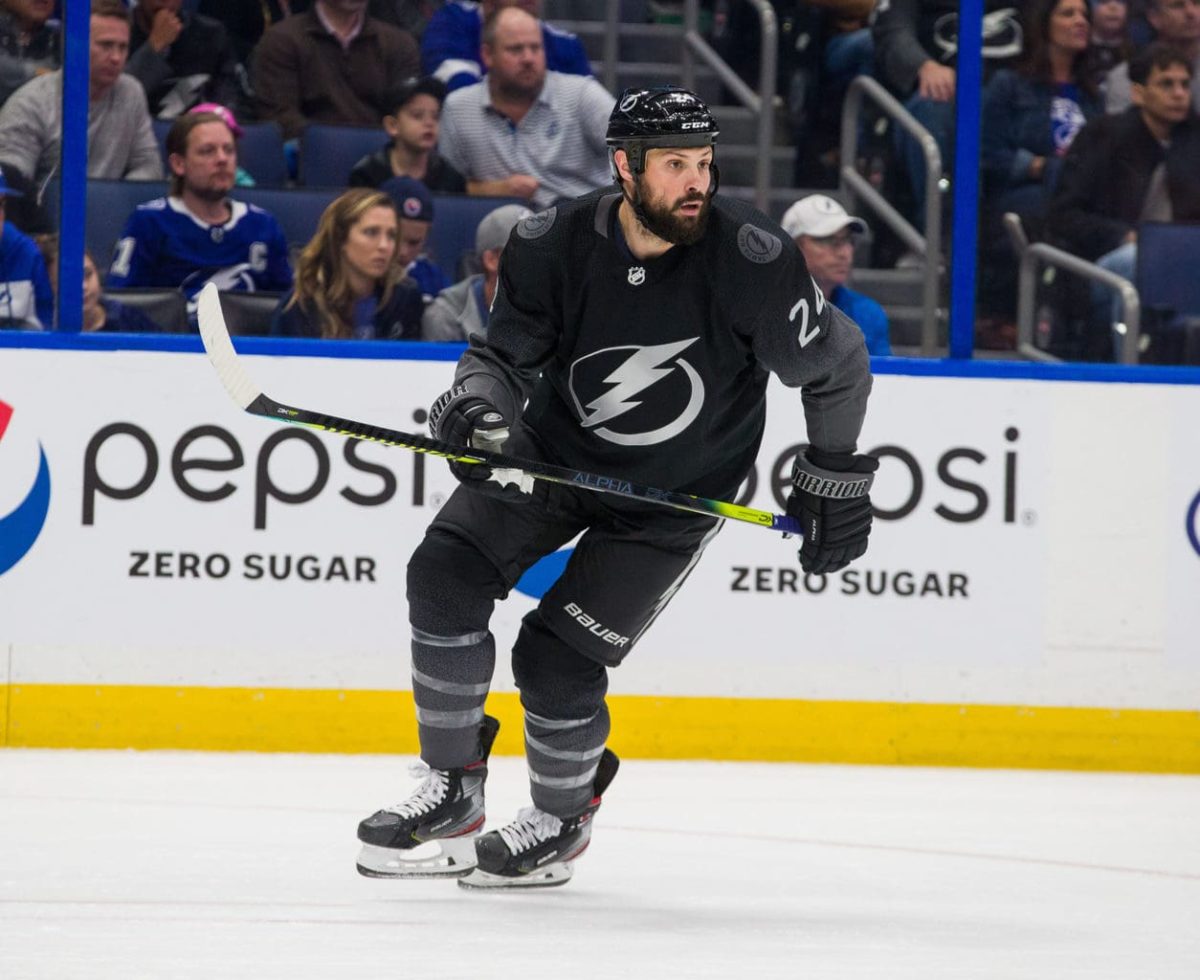 However, he too (from what I'm watching) is playing well. Bogosian is a much better player than I expected he would be when I saw that the Maple Leafs signed him during the offseason.
Item Four: Timothy Liljegren and Adam Brooks Moved to the Active Roster
Although movement between the team's taxi squad and the team's active roster is dynamic, on Thursday two players – Timothy Liljegren and Adam Brooks – moved from the taxi squad to the team's active roster.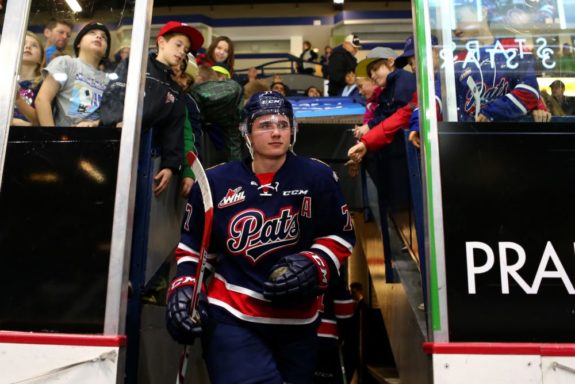 That said, who knows if either will be in the lineup tonight against the Canadiens. These moves might be only on paper. It's likely the 21-year-old Liljegren will spend most of his time playing with the AHL's Toronto Marlies this season.
Related: Bandy: The Other Ice Hockey
Brooks is much in the same position. He was called up to the active roster again and played a single game just after both Robertson and Thornton were out. He scored his first NHL goal during that game. Still, he'll likely move between the active roster and the taxi squad this season. I expect he'll likely play with the Marlies when the AHL season begins.
Item Five: Nic Petan and Travis Boyd Move to the Taxi Squad
On Thursday, both Nic Petan and Travis Boyd were moved to the taxi squad. That isn't unusual during this season and I expect the 25-year-old Petan will draw into the Canadiens' game tonight.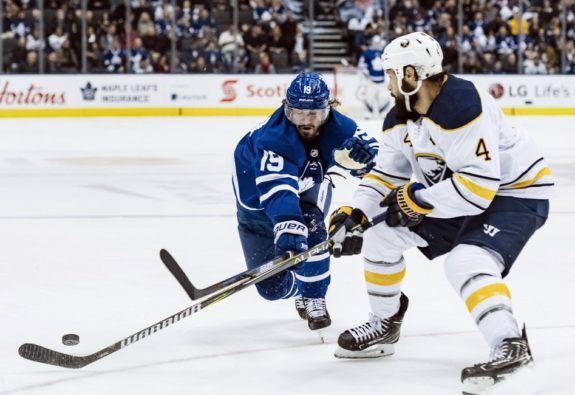 That's also true for Boyd. He's played in six of the Maple Leafs' last seven successful games, so why change a good thing? Boyd's also been producing this season, with four points in his games. He hasn't scored during his last three games, but he's shown he can play. He'll likely be part of the team's fourth line tonight.
What's Next for the Maple Leafs?
Tonight my eyes will be focused on the Maple Leafs' second line. I'm interested to see if William Nylander can break his three-game point-scoring drought. I'd love to see he and Tavares score a couple of five-on-five goals. Because I'm also an Ilya Mikheyev fan, I'd love to see him score for the second game in a row.
The team seems to have grown some swagger. Listening to interviews, which are regularly quite positive given the team's recent success, I have a feeling this team feels exceedingly confident.
Let's hope it continues.
---
---
The Old Prof (Jim Parsons, Sr.) taught for more than 40 years in the Faculty of Education at the University of Alberta. He's a Canadian boy, who has two degrees from the University of Kentucky and a doctorate from the University of Texas. He is now retired on Vancouver Island, where he lives with his family. His hobbies include playing with his hockey cards and simply being a sports fan – hockey, the Toronto Raptors, and CFL football (thinks Ricky Ray personifies how a professional athlete should act).
If you wonder why he doesn't use his real name, it's because his son – who's also Jim Parsons – wrote for The Hockey Writers first and asked Jim Sr. to use another name so readers wouldn't confuse their work.
Because Jim Sr. had worked in China, he adopted the Mandarin word for teacher (老師). The first character lǎo (老) means "old," and the second character shī (師) means "teacher." The literal translation of lǎoshī is "old teacher." That became his pen name. Today, other than writing for The Hockey Writers, he teaches graduate students research design at several Canadian universities.
He looks forward to sharing his insights about the Toronto Maple Leafs and about how sports engages life more fully. His Twitter address is https://twitter.com/TheOldProf