During TSN's broadcast of Thursday night's game between the Boston Bruins and the Toronto Maple Leafs, Darren Dreger caused quite a stir among the Bruins fan base during the "Insider Trading" segment by suggesting the following in regards to Swedish F Carl Soderberg:
27 year old Carl Soderberg hoping to join Bruins after Swedish Elite playoffs. 6'3, 225 lbs. Property of Bruins. Led SEL in scoring.

— Darren Dreger (@DarrenDreger) March 8, 2013
Bruins have promised Soderberg's SEL team, Linkoping they will not interfere with their playoff run which begins next week.

— Darren Dreger (@DarrenDreger) March 8, 2013
One top NHL team says Soderberg is a solid 2nd line centre. Bruins like his versatility on the wing as well.

— Darren Dreger (@DarrenDreger) March 8, 2013
(Here's the video link for those who want to see it.)
The Long Awaited Swede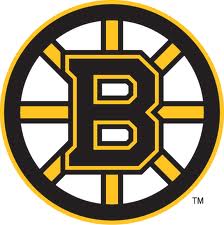 The name Carl Soderberg is no doubt a familiar one to Bruins fans, if only for the fact that he's become a somewhat mythical figure. Ever since the team acquired him via trade from the St. Louis Blues back in 2007 (in exchange for G Hannu Toivonen), there has always existed the tantalizing possibility that Soderberg would make the jump to North America. To date, however, nary an eye has been laid on this Swedish monster, although it seems as though his time may be at hand.
Drafted by the Blues in the 2nd round of the 2004 NHL Entry Draft (49th overall), the 6'3″ / 190 lb forward has been lighting it up in Europe for years (see below for full stats), and most recently put together a line of 31 G & 29 A in 54 GP for Linkoping of the Swedish Elite League (good for 2nd overall in scoring.)
The Trickle Down Effect
It's no secret that the Bruins are looking to add depth up front, either directly on the 3rd line or in the top 6 with the possibility of someone moving down to join Chris Kelly and Rich Peverley. By all accounts, Soderberg – now 27 – is more than ready to step into and succeed at the NHL level, and Boston could certainly stand to gain from his presence in the lineup.
Not only would this allow the Bruins to add without having to give up anything in return, but it also opens up the possibility of other moves that would further solidify their playoff aspirations, whether in the forward ranks or on the blue line. While there does seem to be a "wait and see| attitude among some in terms of putting too much stock in this report, it certainly is an intriguing possibility and one that could pay immediate dividends for the Bruins, should he live up to his billing.
For now, Bruins fans should hope for an early playoff exit for Linkoping, so as to allow Soderberg the opportunity to join the team sooner than later.
The Skinny on Soderberg
Here's some video footage to further wet the appetite:
Time will tell if this comes to pass, but Carl Soderberg would certainly be a welcome addition to the Bruins, especially on a 3rd line that certainly needs a boost.
Follow Ian on Twitter for more hockey updates and commentary.