Boston Bruins forward Brad Marchand is an elite hockey player. He's a two-time NHL All-Star and comprises one-half of arguably the most dominant duo in the NHL alongside Patrice Bergeron.
He's a ferocious competitor, not only undaunted by the limitations placed on him by his diminutive stature but actually emboldened by them. Anyone who has watched just a few Bruins games has undoubtedly seen him emerge from a scrum or a boards-battle with the puck with a frequency heretofore unforeseen by a man of five-foot-nine.
He's the consummate pest. A throwback-type player whose antics and agitating style are reminiscent of those from bygone eras — guys like Ted Lindsay, Stan Mikita and Ken Linseman.
Bruins fans and foes alike have watched Marchand's evolution from pest-with-upside to legitimate NHL star (who is also still a menace).
On a personal note, I love the guy. Truly, madly, deeply, he is a personal favorite of mine.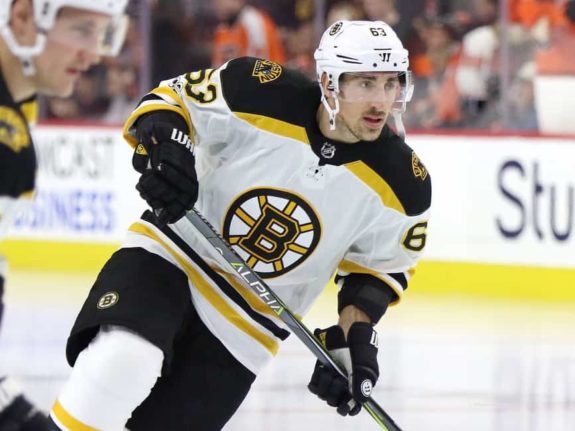 As Marchand returned to the ice Wednesday night following his sixth suspension in seven seasons (plus three fines), his presence and team-leading 50 points were a welcome addition alongside Bergeron as part of his club's 6-1 drubbing of the New York Rangers.
Where Brad Marchand does not belong, however, is serving as an ambassador for the club, in any capacity.
You Can Play/Hockey is for Everyone
For the uninitiated, "You Can Play" and "Hockey is for Everyone" are joint initiatives promoting safe, positive and inclusive environments for young athletes regardless of race, color, religion, gender, sexual orientation, disability or socio-economic status. Wonderful, worthwhile causes rooted in acceptance.
"You Can Play," though spanning all sports, has its roots in hockey. Founded by Patrick Burke (son of Calgary Flames President Brian Burke) in honor of his late brother Brendan who died tragically in a car accident just several months after coming out as gay.
"Hockey is for Everyone" has special ties to Boston in particular, given that its Diversity Ambassador is none other than former Bruins player and breaker of the NHL's color barrier Willie O'Ree.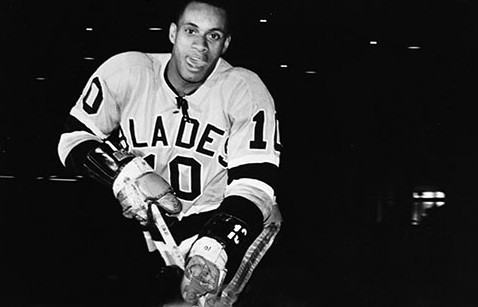 As such, the Bruins have a particularly important role in all of this. But the organization's importance to the greater initiative is hardly limited to their connection with O'Ree.
Learning & Growing From the Past
The seeds of this country first sprouted in Boston. The tenets that we were all raised to believe in (equality and "Life, Liberty and the Pursuit of Happiness") grew from the blood spilled at the Boston Massacre. The people of this country said "Enough is enough" by dumping King George's tea into the Boston Harbor. America's fight for liberty began at Lexington and Concord and further escalated at Bunker Hill.
Boston is America's Hometown and therefore has an obligation to uphold a higher standard of grace, acceptance and adherence to the things that actually make this country great.
Adherence to these ideals, however, has not always been a winning endeavor for Boston's teams, fans and even media.
There's the disgraceful mark Tom Yawkey left on the Red Sox, the City of Boston and the game of baseball itself. Bill Russell, a Boston Celtics legend, the owner of 11 championship rings and one of the greatest to ever play called the city "a flea market of racism."
When P.K. Subban scored an overtime, game-winning goal versus the Bruins in the 2014 Playoffs, Bruins Twitter produced a deluge of racially motivated tweets directed at the then-Canadiens defenseman. Subban, to his credit, handled the moment with the utmost grace, even coming to the defense of the city's fans.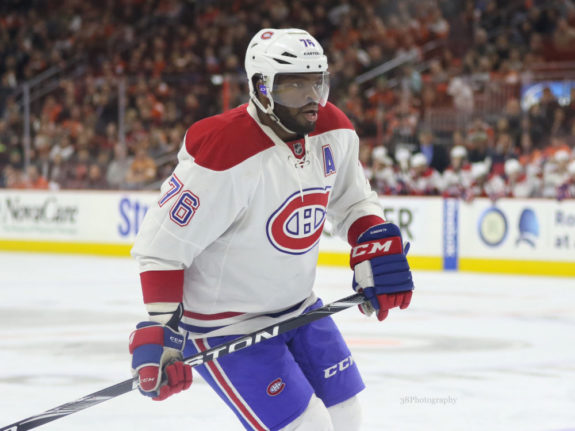 Just last season, Boston fans once again found themselves embroiled in a racially-tinged controversy, with Baltimore Orioles outfielder Adam Jones alleging that fans hurled peanuts and slurs his way during a contest at Fenway Park. Making matters worse was the response from some in the local media, asserting that they themselves were allegedly not racists and therefore neither was anyone else.
Or, in moderately less insulting logic, that those who were racist were not indicative of the prevailing sentiment in the region. True though that may be given the generally progressive nature of Boston and the Commonwealth itself, it's a point rendered nearly moot considering the fact that incidents such as Adam Jones' continue to occur.
The proof is in the pudding, as some say.
The loudest people in the room may be in the minority, but they sure are loud. And they've yet to go away completely.
How Does Marchand Fit Into This?
What does ANY of this have to do with Brad Marchand, right?
Boston's history of poor race relations doesn't have anything to do with Brad Marchand other than how it exposes him (given his on-ice conduct and behavior) as the wrong choice at the wrong time for an organization and city that really needed to hit this one out of the park. It's a hole that the Bruins, for all intents and purposes don't deserve to be in, but it is what it is.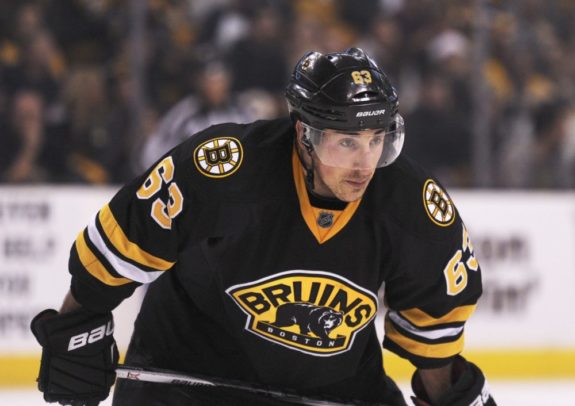 The margin for error in this day and age, especially in a city like Boston, is zero. Not only did the Bruins not hit this one over the Monster, but they struck out swinging at a ball in the dirt and then didn't even leg it out to first base.
The irony is that Marchand himself actually has a notable arrow in his quiver as it pertains to the "You Can Play" initiative, which no doubt factored heavily into his being named team ambassador.
After being personally attacked on Twitter by a user who incorporated a homophobic slur into his assault, Marchand responded thusly:
This derogatory statement is offensive to so many people around the world your the kind of kid parents are ashamedof https://t.co/sfVcEOPC4J

— Brad Marchand (@Bmarch63) December 30, 2016
Great response, right? Maybe not the punctuation, but the sentiment rings true.
Putting someone in their place for using homophobic, racist or sexist remarks is integral to discouraging their future use and, hopefully, making the world a better place to live.
The only issue I have with the praise heaped Marchand's way is that he was sticking up for himself in the moment. This wasn't an instance of him sticking up for a member of the LGBTQ community on his own volition. This vitriolic attack found its way to Marchand's doorstep, was directed specifically at him and he responded to it.
I'd hold off on putting a statue of him next to Harvey Milk for the time being…
The response was undoubtedly an admirable one. But championing him as a defender of the LGBTQ community because of it (or using it as a justification for making him the team's ambassador) is a bit of a reach, by my estimation. Especially when weighing it against his own personal on-ice conduct and how that should factor into the decision.
A man who has been suspended by the league that employs him six times for deliberately endangering the safety of another player is not in a position to represent his team as part of any charitable, educational or outreach program, "You Can Play" included.
Do you know who can't play right now? Marcus Johansson.
Swing-And-Miss Precedent
Just last season, Andrew Shaw was named the Montreal Canadiens' ambassador to the same initiative. Like Marchand, Shaw is a bit of a rat. But this nomination was newsworthy because less than one year prior he'd been suspended and fined for directing a homophobic slur at another player during the first round of the playoffs.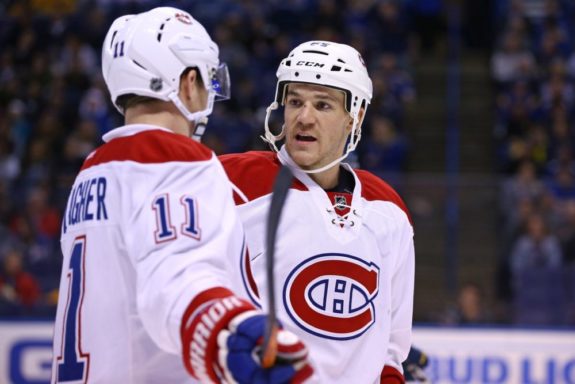 Now, the impetus for nominating Shaw the following season is clear: To give him an opportunity to show that he understands the error of his ways, that he has changed and is still changing and wants to make it up to anyone he'd offended or hurt the previous Spring.
That's great. Truly. And I commend him for doing so.
But using "Hockey is for Everyone" and "You Can Play" as the platform to do so detracts from the intended purpose of the initiative. It's a colossal distraction. Instead of focusing on the intent of the joint initiatives and absorbing their core values the public instead can't help but pay attention to the curious choice of representative.
"Andrew Shaw is the ambassador?!"
"Brad Marchand is the ambassador?!"
Being such a lightning rod for criticism, the nomination of Marchand (regardless of whether or not his antics have anything to do with the topic at hand) means that significant attention will be paid to his worthiness of the honor, as opposed to the scores of children ostracized from organized sports because of things beyond their control.
We're talking about it now, aren't we?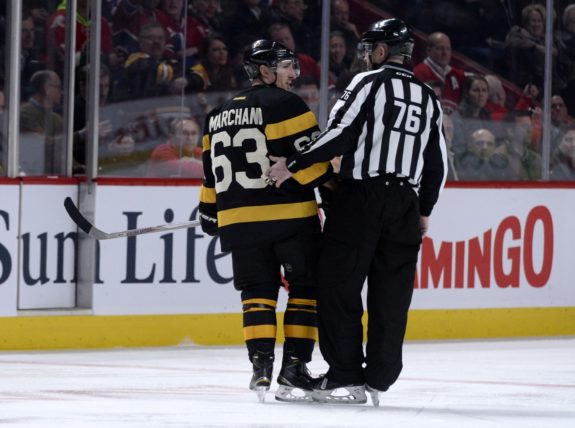 Would an NFL franchise nominate Michael Vick to represent them during the first annual "Animals are for Everyone" initiative?
(Actually, they 100% would. Which means that an NHL franchise should do the exact opposite)
What about John Rocker as ambassador for New York City's newest tourism campaign?
It's wonderful that Shaw wanted to illustrate how far he'd come in his reformation. Truly. And maybe Brad Marchand is so passionate about gay rights that he was chomping at the bit to demonstrate it to anyone and everyone.
They should do it on their own time, in their own way, when their presence won't be a distraction from bigger things than their own personal reputations.
Alternative Ambassadors
Instead of making a controversial decision based largely on one Twitter comment from a year ago, why not take the next logical step and nominate someone whose presence would actually add to the initiatives?
Take Anton Khudobin, for instance. He was born in Kazahstan during the final days of the Soviet Union, where homosexuality was criminalized, carrying a penalty of "five years of hard labor in prison." In fact, homosexuality was only decriminalized in Kazakhstan in 1998.
To this day, the vast majority of Kazakhstan's gay and trans communities are closeted for fear of being physically attacked. Medical professionals can (and do) refuse to treat such victims of hate crimes.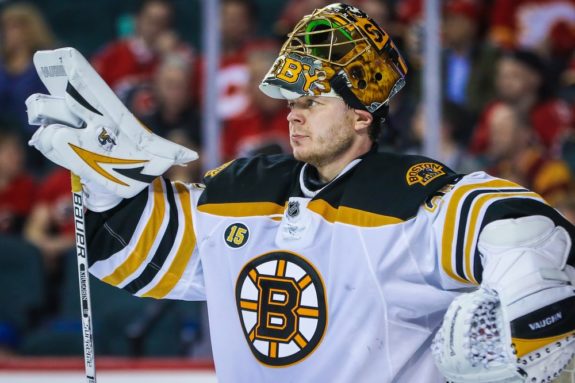 It's an awful life of fear and secrecy, and the nomination of Khudobin to raise awareness about the goings-on in his homeland would have been a major boost to the cause.
Or they could have nominated captain Zdeno Chara, for that matter. Born in Slovakia (then part of communist Czechoslovakia), his native country has had a significant back-and-forth in recent years regarding the rights of its LGBTQ citizens, culminating with a constitutional ban on same-sex marriage in 2014.
He's also known as the leader of the Bruins, considering he has spent his entire 12-year Bruins career as team captain.
I would suggest that either of these Bruins would make for a more logical, appropriate, impactful ambassador.
And while we're on the subject, Bruins owner Jeremy Jacobs should have a role in all of this as well. Elected to the Hockey Hall of Fame last Spring as a Builder, wouldn't it be nice to see him take a small portion of his $4.7 billion net worth and invest in women's pro hockey?
There are two teams in Boston for Jacobs to choose from (the NWHA's Pride and the CWHL's Blades). In Buffalo (Jacobs' hometown and the headquarters for his company, Delaware North), Sabres and Bills owner Terry Pegula has done just that, purchasing the Buffalo Beauts of the NWHL just before this past Christmas.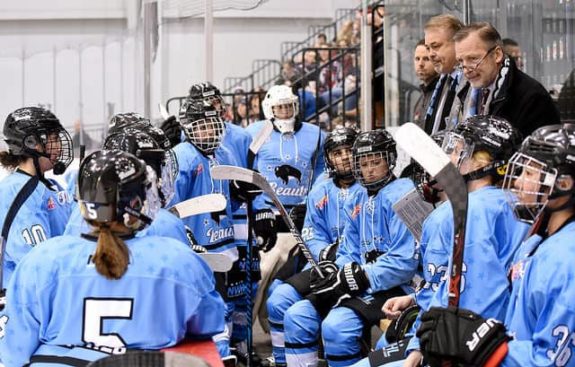 What better way exists for Jacobs to continue his legacy as a Builder than to cross gender lines and serve as a pioneer for women's sports? That might even be enough to help many forget about the two lockouts which occurred on his watch with the league's Board of Governors.
It would at the very least serve to rectify the team's most curious decision of late: Nominating a lightning-rod for criticism and one of the league's preeminent rats to a position of honor and responsibility that he, frankly, has yet to earn.
Hopefully he serves "You Can Play" with the same frequency and consistency that he serves suspensions.
Despite being New England's Son (hailing from the Great State of Connecticut), Joe currently resides in Los Angeles, California. One of his earliest memories is of the Bruins losing in the 1990 Stanley Cup Finals, setting up a lifetime of crushing disappointments. He feels genuine sadness for those without a passion to rival his unwavering love for the greatest game on earth.