The Boston Bruins have been one of the many teams that have been linked to Arizona Coyotes star defenseman Jakob Chychrun. It ultimately makes sense, as they have Stanley Cup or bust expectations and are in a position to make a major move because of it. However, besides Chychrun, the Bruins also have another wonderful possible trade target from the Coyotes that general manager (GM) Don Sweeney should be considering. Let's now discuss why.
Lawson Crouse Could Become Trade Candidate
The Coyotes are in a full-on rebuild, and they have traded away several of their former key players since last offseason because of it. Chychrun and Shayne Gostisbehere are the next players to follow, but I also wonder if the Coyotes could make Lawson Crouse available. After all, the Coyotes could land a fantastic return for the 2015 first-round pick, as he has emerged as a top-six power forward. With that, he also carries an affordable $4.3 million cap hit until the end of the 2026-27 campaign so that naturally raises his value.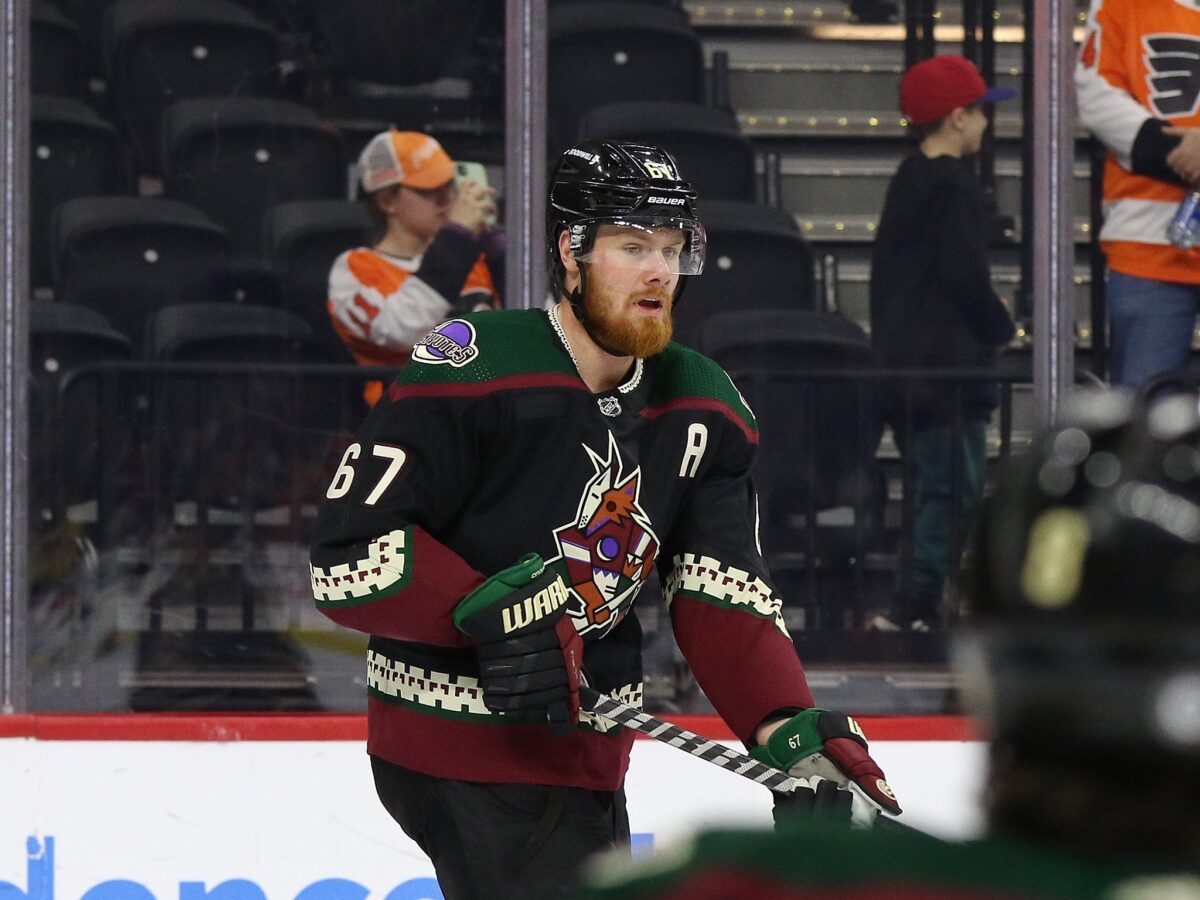 Crouse is also having the best season of his seven-year career. After recording 20 goals and recording 34 points in 65 games last season, he already has 19 goals and 31 points in just 52 games played this campaign. As a result, the Coyotes could very well be open to hearing offers for him, as they could easily land a first-round pick and notable prospect for the 25-year-old. When noting that they are years away from being competitive, it is an avenue worth some consideration for them.
With all that Crouse brings, I believe that he's a player that could be a perfect fit for the Bruins. As a result, he absolutely should be a player who Sweeney calls about before the deadline passes.
Why Crouse is Perfect Fit for Bruins
Although the Bruins already have a strong forward group, they should be open to improving it. Teams like the Toronto Maple Leafs, New York Rangers, and New York Islanders have already made major splashes leading up to the deadline, so that could very well lead the Bruins to follow that trend. With Crouse being an immensely physical forward with size who can score, it's hard to find a reason why he should not be on Boston's radar.
Related: Bruins News & Rumors: Chychrun, Gavrikov, Meier & More
---
Latest News & Highlight
---
If the Bruins acquired Crouse, he would give their middle six a major boost. When looking at a fit for him, Crouse could fill in beautifully on the second line with David Krejci and David Pastrnak. Krejci showed in the past that he can create magic with power forwards, so having a high-impact one on his line like Crouse could be lethal. However, if they did not want to remove Pavel Zacha from that line, Crouse could be a major upgrade over Craig Smith on their third line with Taylor Hall and Charlie Coyle.
With that, Crouse's outstanding net-front presence ability would also guarantee him time on their power play. When noting that the Bruins' power play has gone stale at times this campaign, adding a player like Crouse to it could allow it to heat up significantly again.
Potential Trade Between Bruins & Coyotes
With Crouse being a very good power forward who carries an affordable cap hit for multiple seasons, I could see the Coyotes demand the Bruins' 2023 first-round pick, 2025 second-round pick, and a notable prospect like Mason Lohrei for any move centering around him. With that, Boston would also need to part ways with a player like Craig Smith and their 2023 fourth-round pick to help make this move work financially.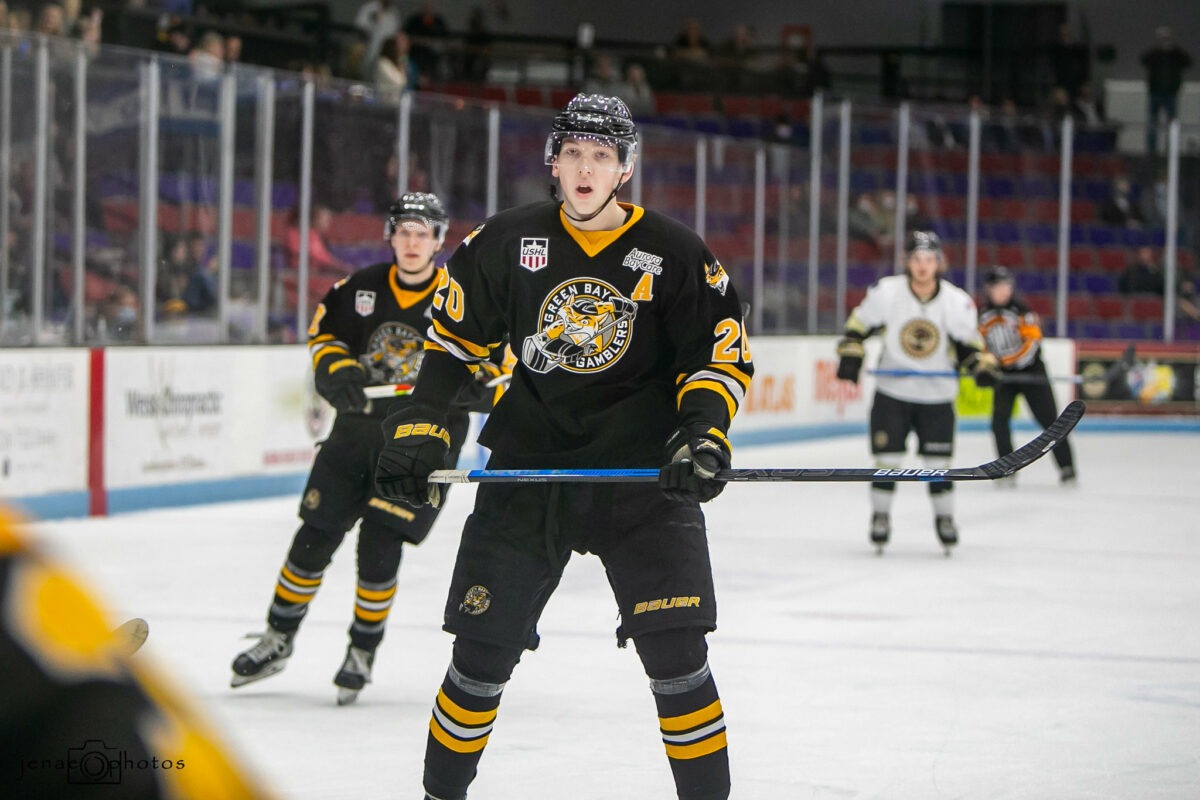 I could see the Coyotes being very interested in acquiring Lohrei, as he has the potential to emerge as a top-four defenseman at the NHL level later down the road. The 22-year-old is currently in his second season with Ohio State University, where he has two goals to go along with 22 assists. Overall, the 6-foot-4 Wisconsin native offers a nice mixture of strong offense from the point to go along with physicality, so he could be a perfect prospect for Arizona.
As for Smith, he would purely be a part of this deal to create cap space for Boston. If the Bruins throw in an extra fourth-round pick to the Coyotes, it is very likely that they would be willing to take on his salary for the remainder of the year. With that, he would offer more leadership to the Coyotes' roster during the final stretch of the year. In 42 games this season, he has four goals, 10 points, and a plus-4 rating.
Nevertheless, it will be intriguing to see if the Bruins end up making a push for Crouse at the deadline. Given their past interest in him, I wouldn't rule out the possibility of it. Alas, we will need to wait and see if he becomes a Bruin by March 3 from here.