Boston Bruins General Manager Don Sweeney and staff are currently hard at work to get their franchise back on track after two seasons of failures that had the organization on the outside looking in when it came to the illustrious NHL Stanley Cup Playoffs. While fans of any team sport understand that it's a team effort, and past failures to meet organizational goals can't be blamed on just one area of the team, the concerns at the defensive position at the NHL level may have a lasting impression on the developing depth in the minor league system.
While there's speculation on how it will be done — whether the team will make a trade in the upcoming NHL Entry Draft (June 24-25th) to solidify the need for the prototypical puck-moving defenseman, or take a chance on filling the gap with a player set to be available during the free-agent frenzy (July 1st) — something has to be done. With the organization set to roll with five of the six defensive players from last season, it seems the direction of this B's team is to stand firm for another season to address a need to replenish the defensive depth that has suffered from past draft mistakes.
The landscape of next season's defensive core for the Providence team may look very different moving through the offseason, as upgrades are severely needed. With the uncertain futures of players like Chris Breen (UFA), Tommy Cross (UFA), and Matt Irwin, a new crop of prospect defensemen seem ready to step in and contribute on a regular basis, as the Baby B's look to strengthen a somewhat unstable D-Core from seasons past.
Below are players that could play significant roles in the 2016-17 AHL season, as they look to impress in their first full year of minor-pro hockey:
Brandon Carlo
http://gty.im/468137390
Drafted in the second round (37th overall) of the 2015 NHL Entry Draft, the 6'-5" 203-pound Colorado Springs, Colorado native is very high in the Bruins depth charts, and some believe he might make an immediate impact in this upcoming Bruins training camp. The skilled 19-year-old is a three zone blue liner, a calm defender that plays a simple industrious style but is able to jump into an offensive rush for scoring opportunities. The ability to be a force with his big frame around the crease is one of his better attributes, but he will need to learn discipline in his continued development as he recorded 94 penalty minutes in 52 games last season with the Western Hockey League's Tri-City Americans.
Carlo got his feet wet in the latter part of the Baby B's season last year after his WHL commitment was over, and appeared in seven games in the AHL, contributing only one point. At times, he seemed almost lost as he tried to adjust to the different level of hockey. Even though he might have a chance to crack the NHL Bruins roster after a successful training camp, a full year of learning the organization's system in the AHL could only benefit him for a long career in the NHL.
Matt Grzelcyk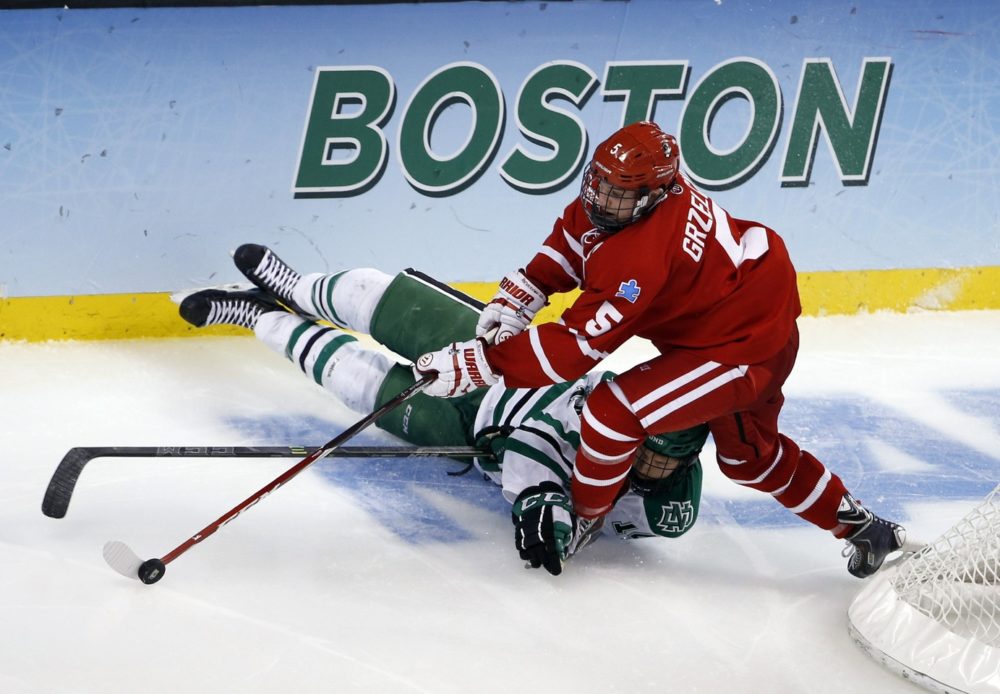 The 5'-9" 175-pound local kid from Charlestown, Massachusetts recently graduated from Boston University after a successful four-year NCAA Division 1 career. Drafted by the Bruins in the third round (85th overall) of the 2012 NHL Entry Draft, Matt seems to be ready for the jump to professional hockey. While playing in the NCAA with the Terriers, he exemplified a true passion for leadership, and served as team captain in his Junior and Senior year with the team.
Although his size is always a concern to many analysts, his mobility and strong puck-carrying abilities make him a true asset for future plans, no matter where he might land in the Bruins organizational depth chart. His positioning is an area of concern, but his vision and timely passes to quickly move to the offensive are second to none. He has the potential to play a role in the system like current Bruins player Torey Krug, but his progression to the NHL might not come as quickly as Krug's.
Rob O'Gara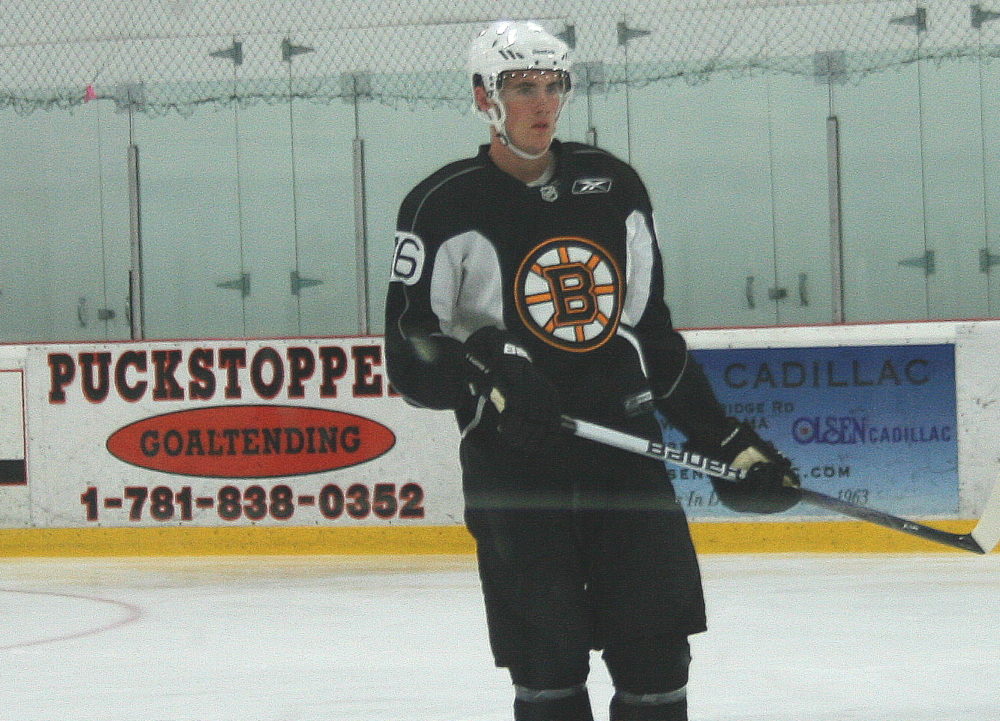 Another NCAA Collegiate player that recently graduated from the Ivy League Yale University Bulldogs, O'Gara is big bodied defenseman (6'-4" 207 lbs.) from Nesconset, New York, and was drafted by the Bruins in the fifth round (151st overall) of the 2011 NHL Entry Draft. He's a defenseman that is capable of taking on a serious role and accruing a lot of game minutes for a two-way D-Man.
For a big player, his ability and quickness to transition a play out of the defensive zone will be a continued work-in-progress, but his passion to learn quickly will be another great asset for this Bruins organization moving forward. He's another player that will need a full season in the AHL under his belt to judge exactly where he's projected in the Bruins depth chart, but may be one player to seriously look at when current players like Chara and Siedenberg have moved on after their contracts expire in two years.
I'm a die hard hockey fan that covers the NHL Boston Bruins, minor-pro teams such as the AHL Providence Bruins, and ECHL Atlanta Gladiators. I really enjoy covering the Bruins prospects in the OHL, QMJHL, USHL, and WHL as I believe fans should get to know the stars of tomorrow with information about their progression today.