Later this month, international man of mystery Pavel Datsyuk will meet with Ken Holland and others on the Red Wings management team to discuss his future. The meeting was previously scheduled for Wednesday, but was postponed due to the funeral ceremonies for the late Gordie Howe.
World lost one of the greatest human beings and the best all time hockey player. Thanks for many lessons and memories. RIP Gordie

— Pavel Datsyuk (@Datsyuk13) June 10, 2016
Back in April, it was announced that Datsyuk was seriously contemplating his future in the NHL and would prefer to be back in Russia with his family.
While fans in Hockeytown are all aboard the "Stay in Detroit" train, the likely destination for Datsyuk is Russia. And if that is indeed his decision, the Red Wings will be left with fond memories, a multitude of highlight reel tapes, and a $7.5 million dead cap hit.
To remain competitive, Holland will need to deal that cap hit to another team with more space to spare. The new team wouldn't have to pay Datsyuk–a strong selling point for salary cap floor dwellers like the Arizona Coyotes, Carolina Hurricanes, and Winnipeg Jets. Acquire Datsyuk's contract and you won't need to spend an additional $7.5 million to stay above the cap floor.
Trading Datsyuk's salary cap hit after he likely retires is the paramount priority of the Red Wings' offseason. Here's why:
Restricted Red Wings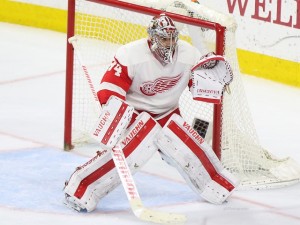 First and foremost, the Red Wings have a number of key restricted free agents to sign this offseason. With anywhere from $15-$19 million in cap space for the upcoming season (depending on what happens with the salary cap and Johan Franzen staying on LTIR), the Red Wings need to sign Danny DeKeyser, Petr Mrazek, Riley Sheahan, Teemu Pulkkinen, and Alexey Marchenko. It's entirely conceivable that those five take up $12 million in cap space with their new contracts, leaving $3-$7 million for new acquisitions through free agency and trades.
If the Red Wings can move Datsyuk's cap hit, they'll have more cap space to re-sign their restricted free agents and perhaps, Darren Helm as well. Gaining just over 10% of your salary allotment back would be greatly beneficial to any team.
Unrestricted Free Agents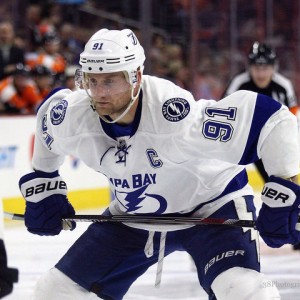 While the Red Wings could conceivably remain competitive without signing any unrestricted free agents, they'll likely want to take on additional salary in some form in hopes of building a stronger team. And with only $3-$7 million to spend in the case that Datsyuk is not moved, a run at top free agent Steven Stamkos seems unlikely. Stamkos is expected to receive over $10 million annually on the open market. Given the fact that he is everything Detroit's offense does not have (top center, right-handed shot, goal scorer, great speed), the Red Wings should do everything they can to bring Stamkos on board.
If Datsyuk is moved following his retirement, Detroit could not only go after Stamkos, but another complimentary player as well—whether through free agency or a trade. Frans Nielsen, Alex Goligoski, and Keith Yandle are a few names that come to mind. With up to $14 million in cap space after signing restricted free agents, Detroit would have the room to make quite a few moves in an attempt to bolster their roster. And that doesn't even include the cap space they could open up by trading Jimmy Howard or Jonathan Ericsson.
While there will be a few solid free agent targets on the market, you can't forget about Detroit's own unrestricted free agents. Darren Helm and Drew Miller have already received contract offers from the Red Wings. And if they accept those offers, their new contracts would likely account for roughly $4 million against the salary cap. Moving a retired Datsyuk would allow the Red Wings to afford the two penalty killers and make a serious run at other free agents on the market this summer.
Alternate Routes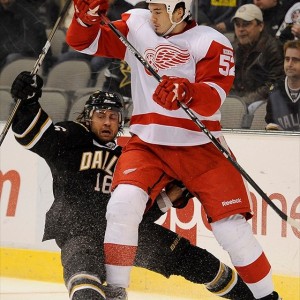 What if Holland is forced to keep Datsyuk on the payroll for another season? Seeing as how Florida traded a 2nd round pick to move Marc Savard's contract, Holland may opt to save his draft picks and assets. As mentioned above, he could trade players like Howard or Ericsson to open up space. This would likely take the Red Wings out of the Stamkos sweeps, but not necessarily out of the picture for the next tier of free agents.
Another possibility Holland will have to consider is if Datsyuk decides to play another season in the NHL. What will the Red Wings do then? There's few opportunities to sign a premier talent like Stamkos, so if the Red Wings desire his services, they'll definitely need to move salary elsewhere.
In all fairness, of the players Detroit could add for the 2016-17 either through free agency or the trade market, there are only a few that will contribute at a higher level than Datsyuk. The Red Wings would have to deal with a tighter budget, but they'll have an all-world talent centering their top line.
Datsyuk's Legacy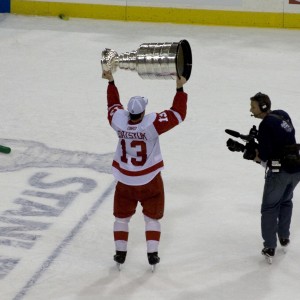 Considering the drama surrounding Datsyuk's and the Red Wings' immediate future, let's not forget what the Magician has done for the city of Detroit. Under Datsyuk's watch, the Red Wings have captured two Stanley Cups, appeared in a third Stanley Cup Finals, made the playoffs every year, and have been one of the NHL's top teams over the past 15 years. Datsyuk has provided Red Wings fans with countless highlight reel moves that make even the most biased play-by-play announcers of opponents recognize and appreciate the sheer, unmatched talent on the ice.
At this point in his career, Datsyuk is truly among the Red Wings' greats. Whenever you can be spoken in the same breath as Gordie Howe, Steve Yzerman, Ted Lindsay, Nicklas Lidstrom, Alex Delvecchio, Sergei Fedorov, and Sid Abel, you've done something right in Detroit. And when Datsyuk finally hangs up his skates, there's no doubt that he'll join the players on that list in the NHL Hall of Fame. Upon Datsyuk's enshrinement, he'll be the final member of the glorious 2002 Hall of Fame Red Wings team that steamrolled their way to the Stanley Cup.
No matter what Datsyuk decides, he and Holland will make sure the team will not suffer as a result.
Recent Posts:
The Grind Line: Detroit's Draft Strategy
Hungry Howard Helps Hockeytown