For the past seven years, Torey Krug has been the anchor of the Boston Bruins defense with captain Zdeno Chara. Krug has been just as valuable to the Bruins as anyone else. He has been a consistent player on the blue line and he has been a major reason why the Bruins' power play has been so productive and was ranked as high as second this season.
Related: Brad Marchand – Hall of Fame Worthy?
At 29 years old, Krug is about to hit the free-agent market and the 5-foot-9, 186-pound defenseman is seeking a big payday. He is seeking such a big bump that Bruins general manager Don Sweeney and the rest of the front office might move on from a Bruins fan favorite. Add in the possible retirement of Chara, the Bruins defense feels like it will have a much different and younger look when training camp starts.
If the Bruins are to move on from Krug, they have possible replacements in the minors, but are you ever going to replace Krug and what he brings to the table with anyone from the Providence Bruins? Not likely. One name that has been linked to the Bruins is Arizona Coyotes defenseman and captain Oliver Ekman-Larsson. The veteran defenseman appears to be made available by the Coyotes and the Bruins could be a trading partner for Arizona.
Ekman-Larsson Would Add Experience
Losing Krug and what he brings to the table for the Bruins would be tough to swallow. You're losing a good defenseman and it would be a big blow, but they would be replacing him with Ekman-Larsson who is a good defenseman in his own right and is just as good of an option as anything they have. He would come with a hefty contract with seven years remaining with an $8.25 million cap hit on a contract he signed for $66 million over eight years.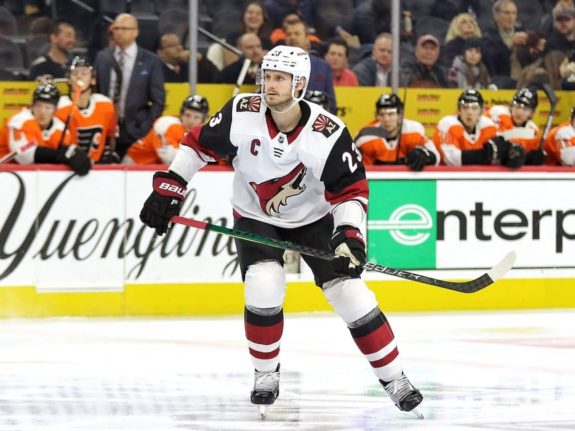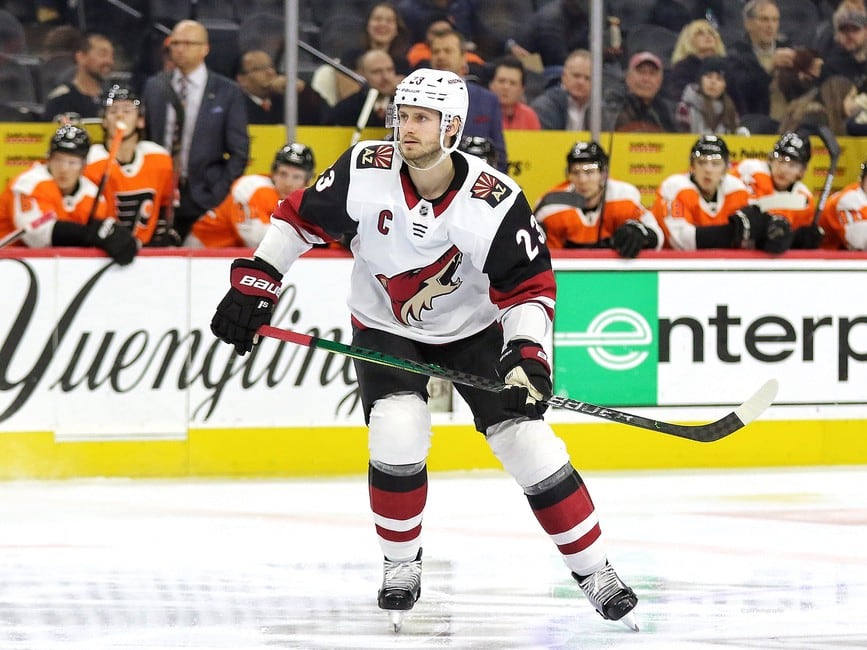 He just turned 29 in July, but the 2009 sixth overall pick by the then-Phoenix Coyotes logs an average of 23 minutes night. He has 125 goals and 239 assists for the Coyotes in his 10 years. He also plays on the power play and penalty kill. On the man advantage, Ekman-Larsson has 53 career power-play goals with 94 more assists for the Coyotes. Imagine the numbers he could have with the Bruins power play talent.
It appears that Arizona's front office has been asked to clear some money by cutting payroll. Ekman-Larsson has the biggest contract on the books for the Coyotes, so making him available in a trade would be a start for them to cut some money.
Trading for the 6-foot-2, 200-pound Ekman-Larsson should Krug walk via free agency still makes the Bruins a good team. If Sweeney has the opportunity, he has to make the deal for a team in a win-now mode. The contract could tie up the books for up to seven years, but adding a talent of Ekman-Larsson's would be worth the investment. It is a chance that the Bruins need to take.
What Would Sweeney Have to Give Up?
This is where things get interesting. Actually, very interesting. There is not a lot that would blow away the Coyotes in the minors for the Bruins. One would think that top prospect Jack Studnicka would be untouchable. I'm sure Arizona would start conversations around him.
After that, the next tier of young talent that Sweeney could make available are defenseman Uhro Vaakaninen along with forwards Jakub Lauko or Trent Frederic. Don't count out goalies Jeremy Swayman or Daniel Vladar as being untouchable, as you never know what can happen with young goaltending. It would take more than one of those names to make the Coyotes interested in making a deal. After Studnicka, anyone should be fair game to be had by Arizona.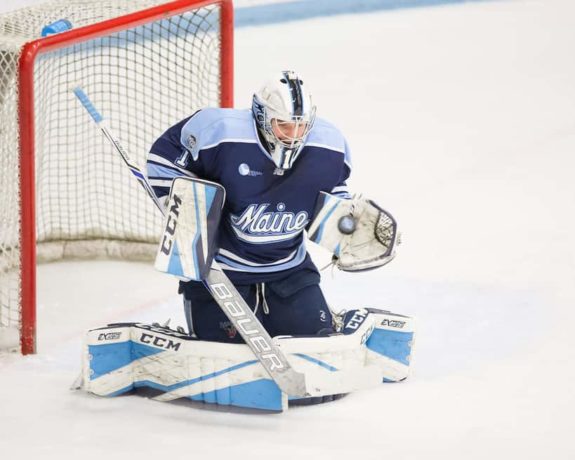 There is a possibility of Sweeney dumping salary in a return for Ekman-Larsson with some prospects, but there are not many options on his current roster for a salary dump. David Krejci could be a possibility, but with a no-trade clause in his contract, it's highly doubtful that he would accept a trade to Arizona. Depending on what Sweeney and the Bruins think of their younger defenseman in Providence, could Brandon Carlo be in play for the Coyotes? Just maybe.
There have been rumors swirling around about Sweeney fielding calls on Vezina Trophy finalist Tuukka Rask. Another Bruin with a no-trade clause, he's another veteran that would, most likely, not approve a trade either. It's an interesting thought, however. No matter who Arizona makes a deal with, taking back money is almost a certain with prospects. It's just a matter of Sweeney making the money work. 
Trade Would Make Sense
The Bruins play in a division with the newly crowned Stanley Cup champion Tampa Bay Lightning, who, in just five games, showed the Black and Gold in winning their second-round playoff series that they are the better club heading into next season. Taking Krug off the Bruins roster and not replacing him with a veteran that has experience could further widen the gap.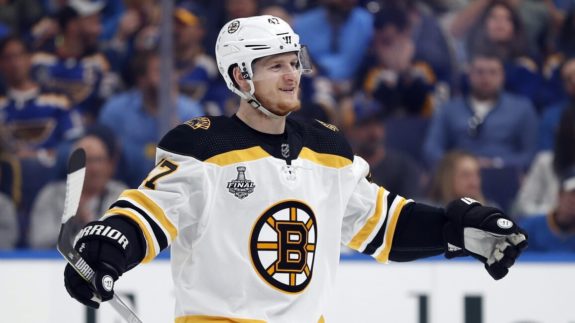 Losing Krug seems to almost become reality by the day, but if Sweeney is able to trade for Ekman-Larsson, that would be a nice veteran player to slide in with a young defensive unit. If the Bruins are going to add a veteran to their blue line, Sweeney needs to part ways with prospects to add stability to their defense for years to come.
Related: Did the Bruins Lose the Phil Kessel Trade?
The fact that Ekman-Larsson has added the Bruins to his list of teams he would be willing to be traded to should give the fans some hope, if Krug has indeed played his last game in Boston, that there would of not that much of a drop-off on defense.
---
---