Boston Bruins general manager Don Sweeney made his first move on Friday in free agency when he re-signed defenseman Kevan Miller, who has not played in an NHL game since the 2018-19 season. Miller agreed to a one-year deal that could total $2 million depending on bonuses.
Miller suffered a fractured kneecap during the 2019 Playoffs and has undergone multiple surgeries related to the injury. Miller is coming off a four-year, $10 million contract with the Bruins.
Still A Lot of Questions on Defense
There are still a lot of unanswered questions about the Bruins defense going into next season, mainly with Torey Krug and captain Zdeno Chara still out on the free-agent market. If one or both don't return, then the Bruins would be going through a transition on defense with a young core.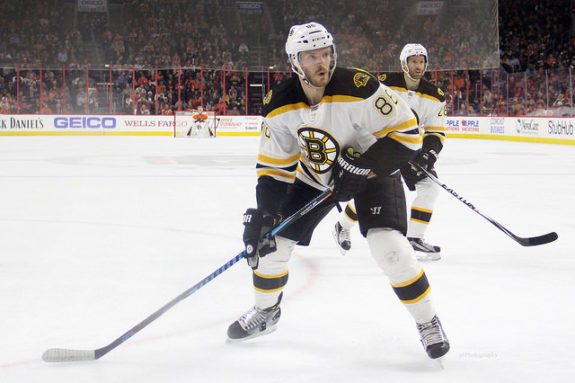 When healthy, Miller has been impactful for the Bruins. He's a strong and physical defenseman at 6-foot-2 and 210 pounds. He has played in 324 games for Boston and has 67 points on 12 goals and 55 assists. He has played all six seasons of his professional seasons for the Black and Gold after going undrafted out of the University of Vermont.
He signed an entry-level contract with the Bruins in October of 2011. In four seasons with the Providence Bruins of the American Hockey League, he had seven goals and 38 assists before cracking the Bruins' lineup full-time during the 2015-16 season.
Miller Should Be Ready for 2020-21
It would have been easy for Miller to consider retiring after his contract expired following his injury, but the 32-year-old has been going through an extensive rehab process. This signing by Sweeney is a sign that his rehab is going well and that he should be ready for the beginning of the 2020-21 season.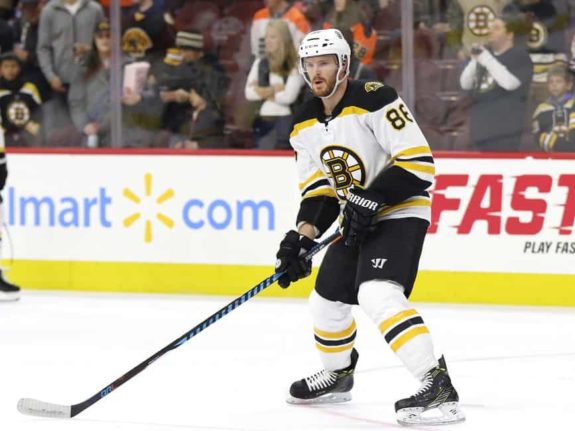 If healthy, Miller would add depth to the Bruins, or even an important role in the third pairing. With Charlie McAvoy and Brandon Carlo right now slated to be back, there is also Matt Grzelcyk who is a restricted free agent as well. Jeremy Lauzon and Connor Clifton are young defensemen that played this season and in the playoffs for the Bruins, while Uhro Vaakanainen had a solid year with the P-Bruins in the AHL.
Injuries happen, but some players seem to be cursed with them. Miller is one of those guys. It is apparent that he has been working hard to get back in game shape, and Sweeney seems to be rewarding him. He adds experience and toughness to what could possibly be a young defensive grouping next year, but Sweeney and the front office seem to think that he will be healthy enough to fit in the plans going forward.
---
---